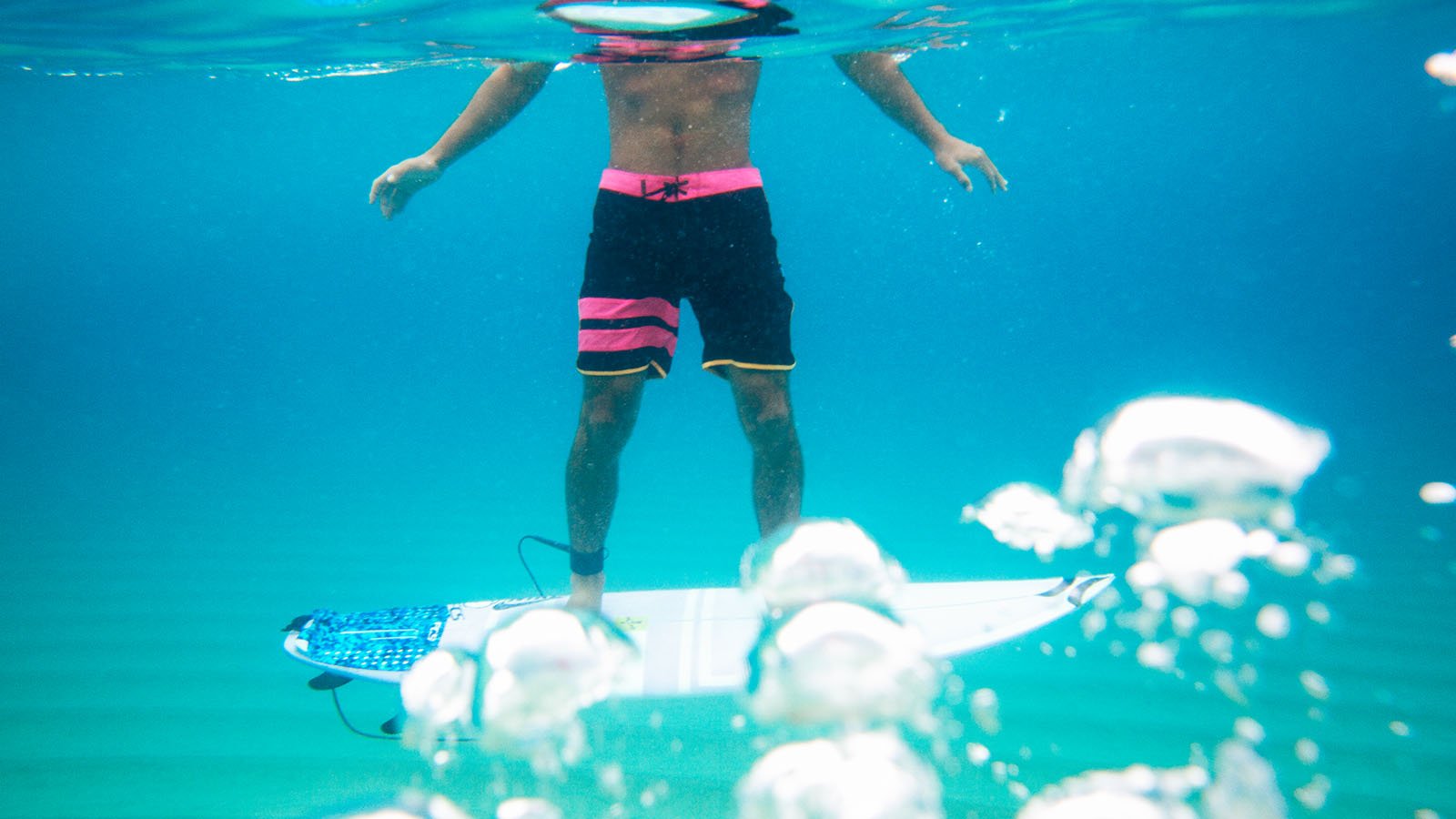 Hurley SS20 Boardshorts Preview
Retail Buyers Guide: Boardshorts SS20
Brand: Hurley
Interviewee: Pierrejean Rueda, Hurley emea director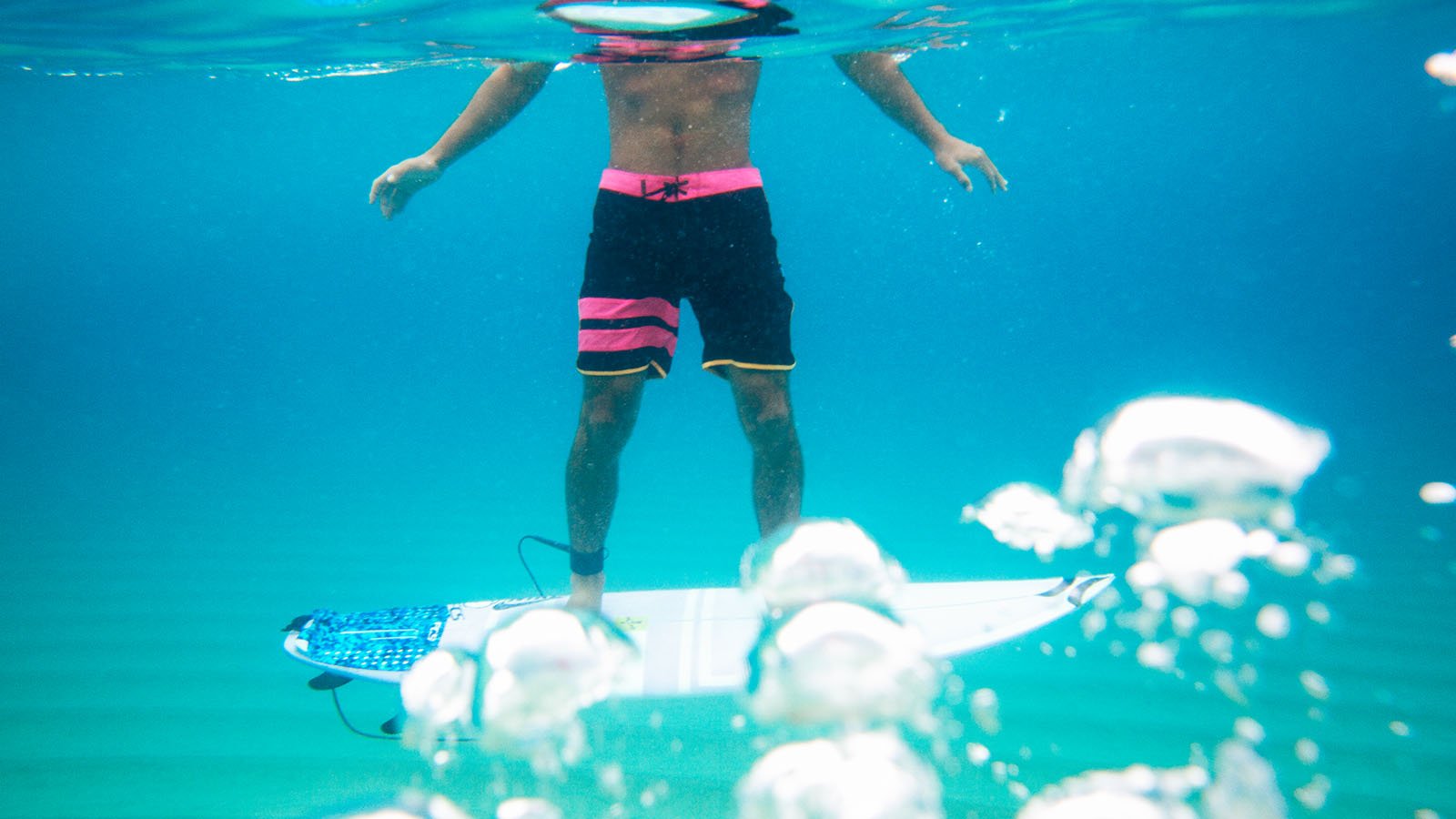 Saleswise, how is the boardshort category doing compared to the rest of surf apparel?
We are a boardshorts brand, it's in our DNA and boardshorts are one of our top categories.
Which are the main trends for summer 2020? (influences/silhouettes/sizing…)
The main trend for summer 2020 will be:
– Athlete featured products: this season we will see new signature boardshorts from John John Florence, featuring a new waistband technology. For another year, we will have products made in collaboration with Julian Wilson to raise awareness for Breast Cancer.
– An update and improvements in terms of fabrics and fit.
– New! For the first time, we will have a take down version of the Hyperweave boardshorts at a lower price. And a new 'tier 1' version updated with elevated details: the Hyperweave Max.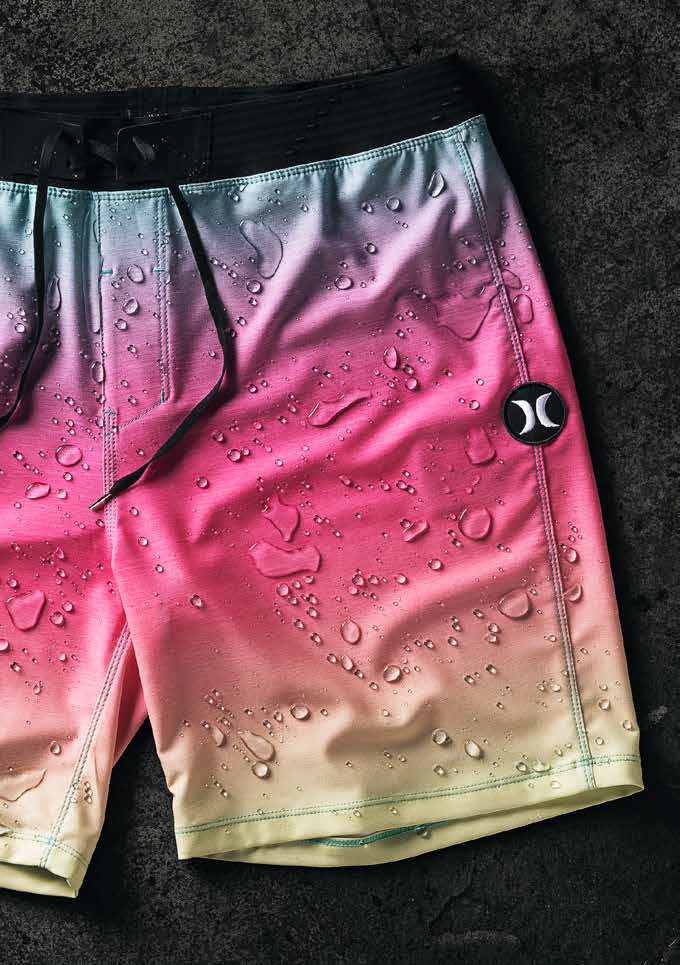 How did you build your boardshort range (pricepoints, tech, style)
Our range is built based on technologies. Each technology we propose has one or 2 take down version. That allows us to reach a bigger audience and respond to every customer's needs. We prioritize technology and style.
What colours/patterns will be next season's hits?
– Animal and nature inspired prints
– Pop colors
– Pink is still on trend and part of our color palette.
Any new fabric features and technical innovations worth mentioning?
For SP20, we will launch a new Phantom material (update of phantom fabric) and a new Hyperweave. More to come.
How much of your line is eco-friendly and how are you doing so?
Around 70% of our boardshorts are made of Phantom fabric. The Phantom fabric is made of recycled plastic bottles (10 bottles per pair on average). Phantom fabric stretches in four different directions. Boardshorts with Phantom stretch deliver the most flexibility of any boardshort we offer.
Please describe your 3 hottest products retailers should carry.
– The Phantom Hyperweave Max: a must-try with new technology. Designed with a singular, woven construction, Hyperweave technology reacts to your every move, creating an adaptive fit that's as comfortable as it is lightweight.
– Phantom JJF 6 Elite Boardshort: The John John Florence signature boardshorts come with a new technology and with new styles and prints highlighting some of John John's passions.
– Sig Zane Wailehua: this year again we partner with Hawaiian designer Sig Zane on a fresh and colorful collection paying tribute to the Hawaiian culture.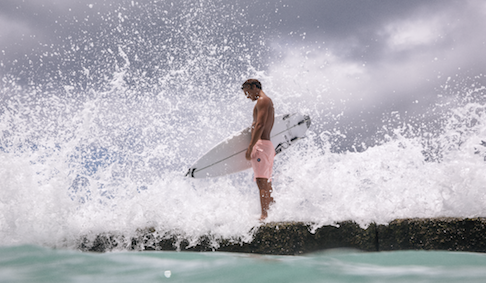 Bonus question: Are beachshorts part of the core surfers' wardrobe now? Or still considered as a "kook attribute"?
Hurley boardshorts are totally part of the core surfers' wardrobe because of the technology.
Indeed, through lightweight and quick-drying materials and an adaptive fit that will keep you locked in when you need it most in the water so you can surf with zero distractions. Our athletes surf with Hyperweave Max boardshorts.
Boardshorts with the hybrid technology such as the Alpha Trainer are great to be worn in and outside of the water. Great for surfing but also training, these shorts can definitely be part of the core surfers' wardrobe when outside of the water.