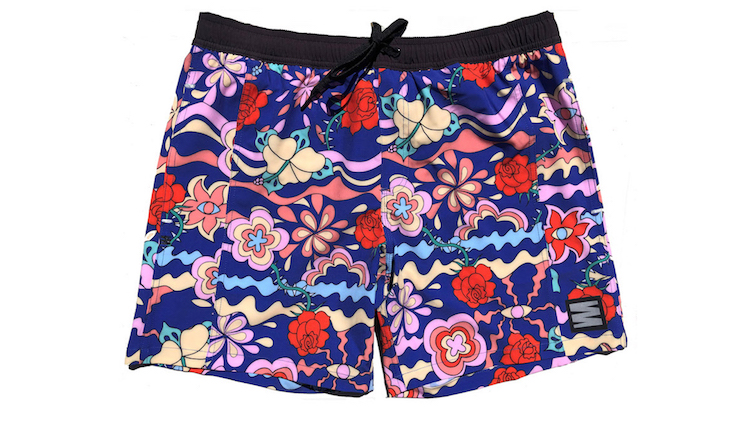 Short Series Co. SS20 Boardshorts Preview
Retail Buyers Guide: Boardshorts SS20
Brand: Short Series Co.
Interview:  Brett Chittenden, Founder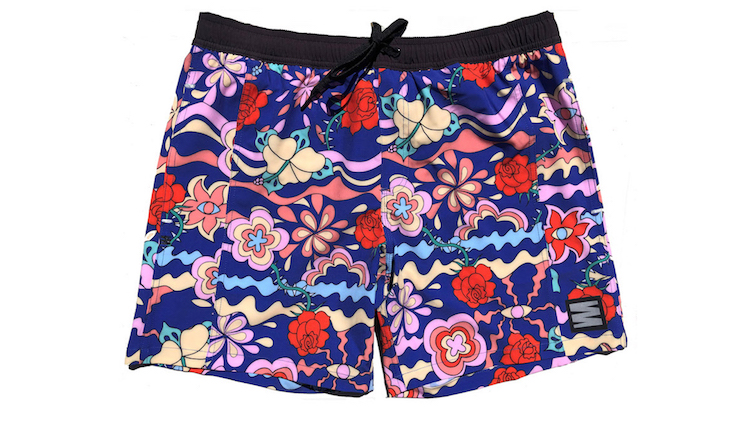 Saleswise, how is the boardshort category doing compared to the rest of surf apparel?
At Short Series Co., we only focus on a technical surf trunk so we're unable to comment on the rest of surf apparel biz. Our market intelligence suggests that surf trunks are experiencing good growth around the world however there are also many brands entering this category. So this might answer your bonus question below too.
Which are the main trends for summer 2020?  (influences/silhouettes/sizing…)
Our art influences for Spring 2020 take two paths. The first termed Old Gold, inspired by the modernist 1940's Art Deco Hawaiian schematics of Polynesian natural beauty and the fabled past of the Islanders. The second path, Love Trip dives into the 1960s pop art movement. Providing a taste of paradise with bright and bold pastel blooms of love from the Garden of Eden. Building on our sustainable commitment we are moving to a recycled polyester yarn 4-way stretch and will continue to only digital print and not over produce.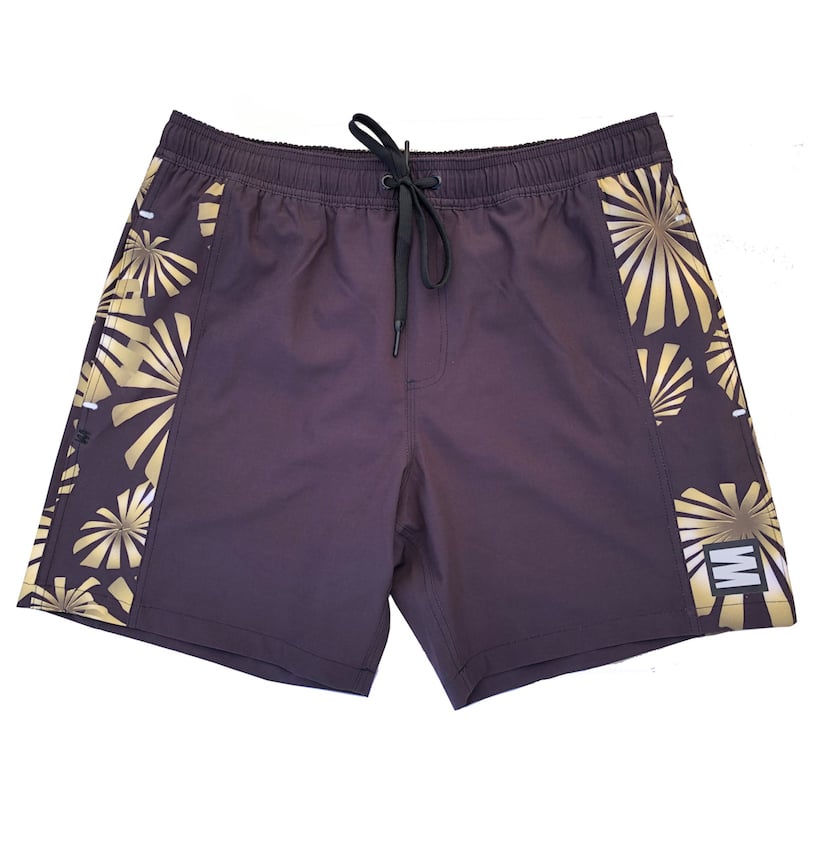 How did you build your boardshort range (pricepoints, tech, style)
Our art stories are structured on classic men's yardage styles, stripes, floral, polka dots or graphic all overs. It's our artistic interpretation of these that hopefully keeps our customers coming back for more. Our short is built on only providing functional tech to the user, be it surfing or bouncing around a pool party. Offering four-way stretch and water-resistant fabric for quick dry, two side panels that provide lateral stretch leading to less inner leg rash. Two-tailored side pockets and two back pockets with Bemis tapping and YKK zippers preventing salt corrosion. We offer a lot of value compared to most other surf trunks or luxury men's swimwear. We are sitting at a 75 to 85 euro price point.
What colours/patterns will be next season's hits?
Neutral classic colours, blocked with brighter pops will be on point. For patterns, of course ours mentioned above will be the hits of summer. One side we have black and muted gold and the other side we have washed out pastels.  
Any new fabric features and technical innovations worth mentioning?
Anything that is better for the environment.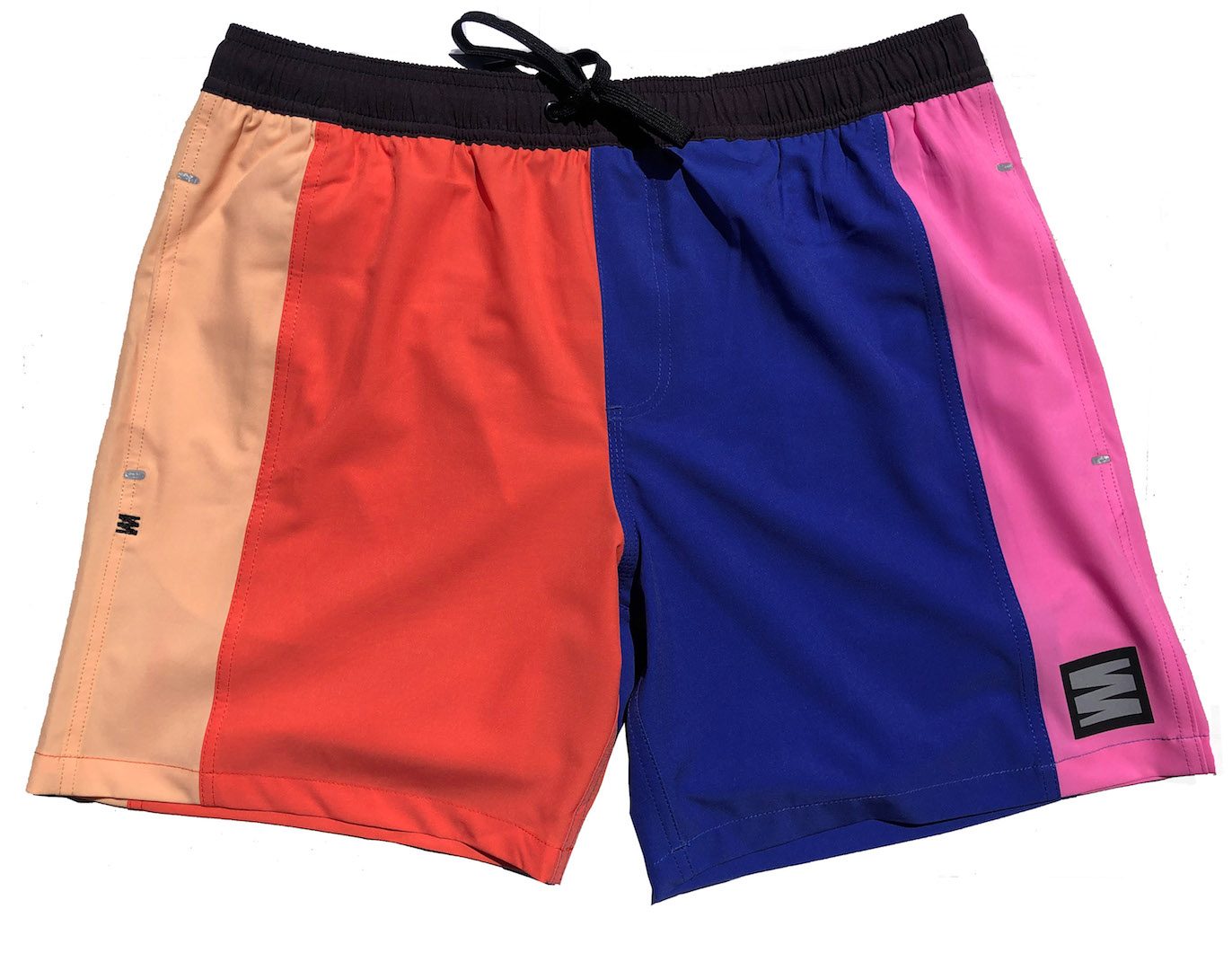 How much of your line is eco-friendly and how are you doing so?
We are a small start-up brand so it is a challenge to be 100% eco-friendly, but we started with this in mind having witnessed the appalling practices of the larger brands in the textile market place. As mentioned above, we will introduce a recycled polyester yarn for 2020. We work with a boutique factory where quality, staff, environment and smaller production runs take precedence over the bottom line. We have always had the intention to reduce all plastic packaging, opting for a reusable zip lock bag VS your standard garment polybag. We now offer a calico tote bag as a gift with purchase this season, which will replace the reusable plastic zip lock bag for 2020. Hopefully by next year we will be in a place to donate profits to a cause we believe in.
Please describe your 3 hottest products retailers should carry.
We only produce 3 shorts per series so all 3 as they merchandise together, tell a story.
We also don't take too much rack space but have great impact via our prints.
 Bonus question : Are beachshorts part of the core surfers' wardrobe now? Or still considered as a "kook attribute"?
I wonder if you asked this question when core skate shoes moved from puffy to slim silhouettes 10 years back.
The need of a surfer is to be able to stay in the water comfortably for the longest amount of time. I think today fixed waist board shorts still have a core function especially for the older charger somewhere in the archipelago regions or the high summer months in the Northern or Southern hemisphere.
At the core of the question we are talking about elastic versus fixed waistband. Historically that has been the only difference, and now that brands like ours are producing tech products (fit, fabric, trims, etc) it's now down to a question of taste and comfort who either love our prints or are simply pioneering change. Our customer base is definitely the younger core surfer who seems to live in our shorts 24 hours a day.