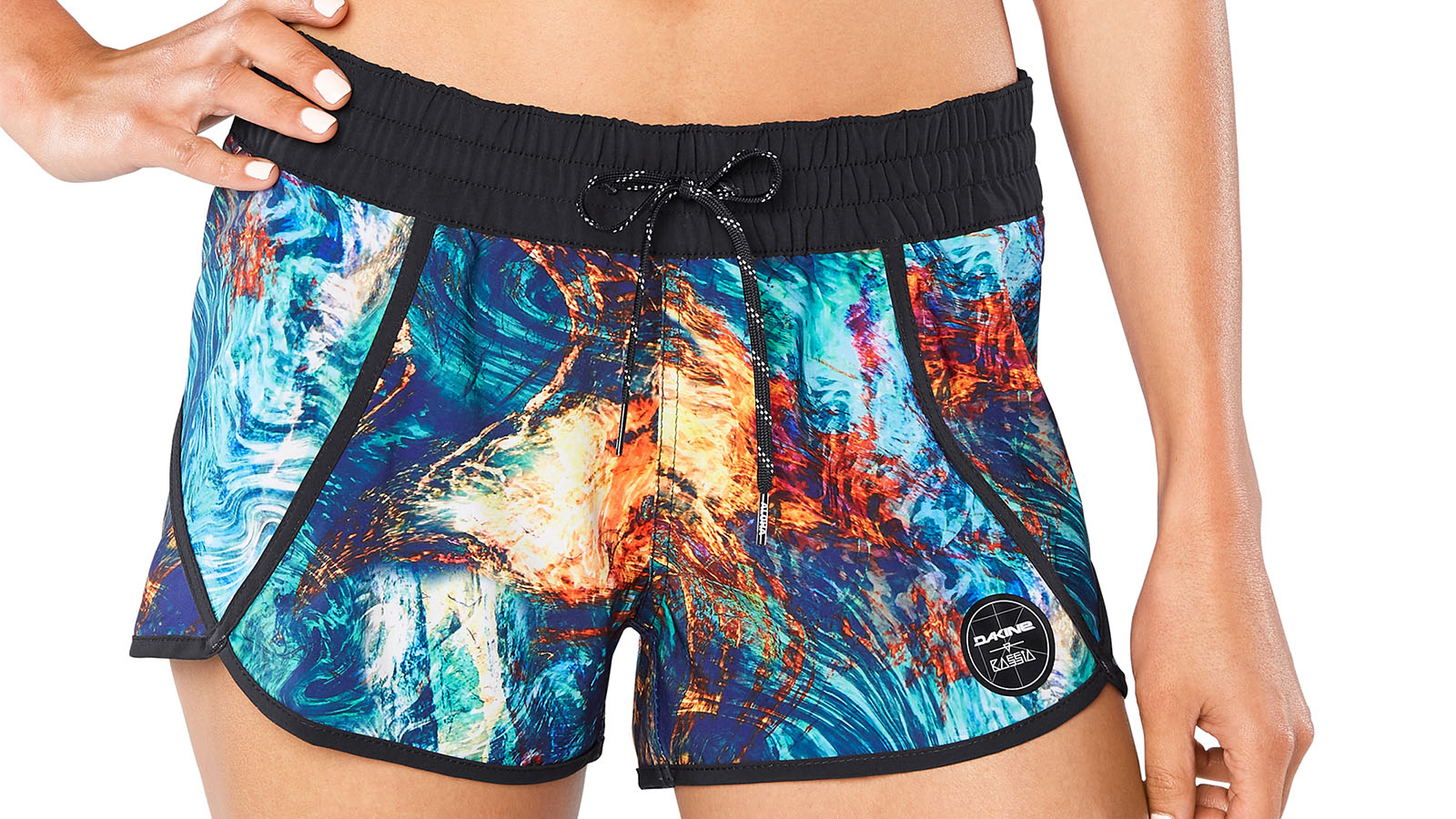 Dakine SS20 Boardshorts Preview
Retail Buyers Guide: Boardshorts SS20
Brand:  Dakine
Name & role of person answering:  Karrie Blittersdorf, Product Line Manager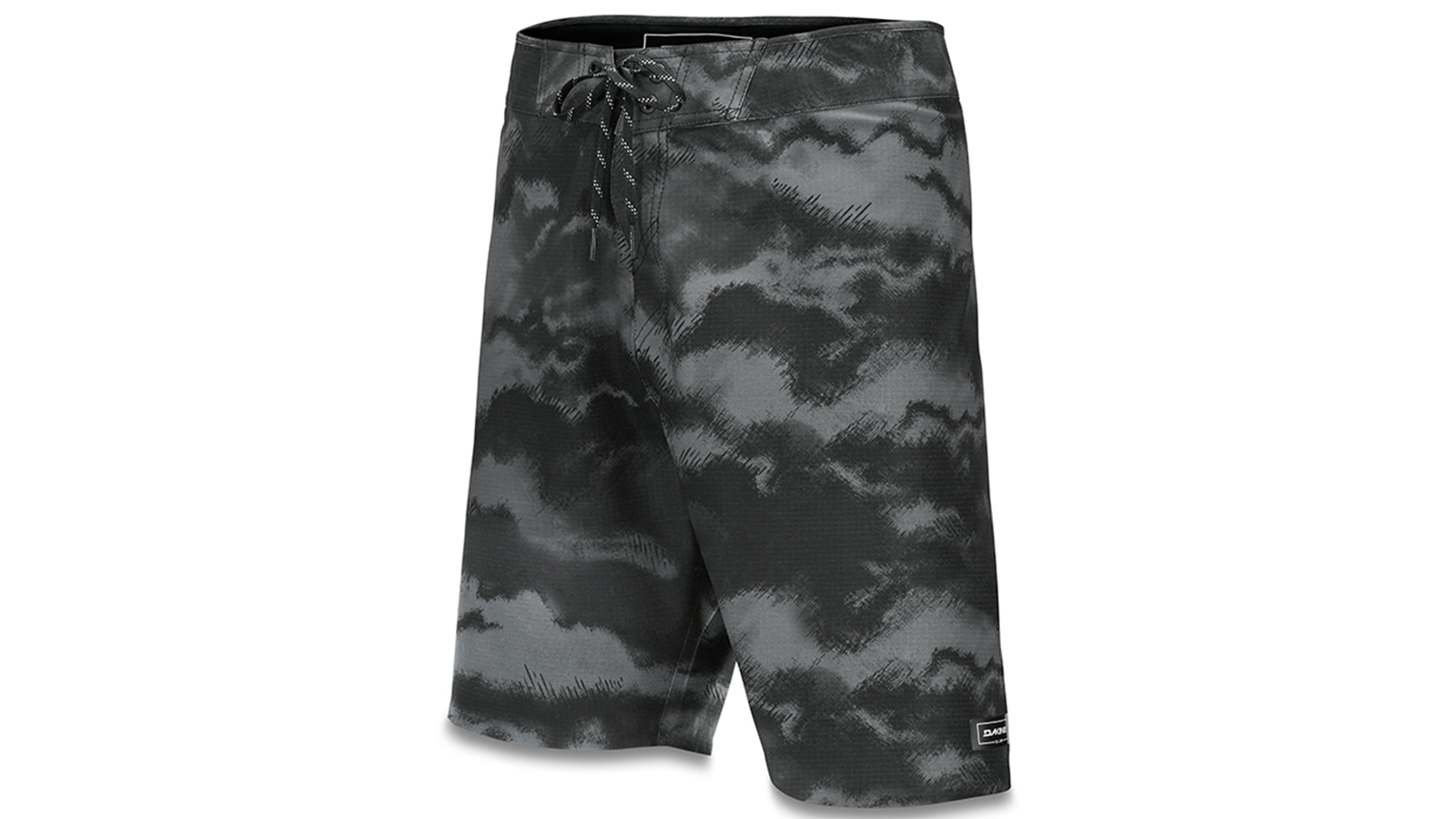 Saleswise, how is the boardshort category doing compared to the rest of surf apparel?
Our boardshort category is much more scaled down than the rest of the surf apparel category, but sales has remained steady. For SS20, we are refining even further to invest in styles within our key price points. Our boardshort line targets our core surf consumer and merchandises well with our sun protection offering, giving buyers and consumers a number of options to complete their buy and kit.
 Which are the main trends for summer 2020?  (influences/silhouettes/sizing…)
Materials and fit are big players for SS20. Our collection has clean silhouettes and comfortable quick dry fabrication. Outseam length preference varies from region to region, so we are offering 3 different outseam lengths for our 2 price point styles for men's (Mission & Roots Boardshorts), and 2 inseam lengths for the women's price point boardshort (Women's Dauntless Boardshort). This will give our buyers and consumers more options for their preferred fit.
How did you build your boardshort range (pricepoints, tech, style)
For SS20 our main strategy was to focus the line and eliminate overlapping styles and price points. We already started with a smaller range but this season we really cleaned it up to make sense from price point and feature assortment. We have the materials and prints to cover our consumer without over saturating the line.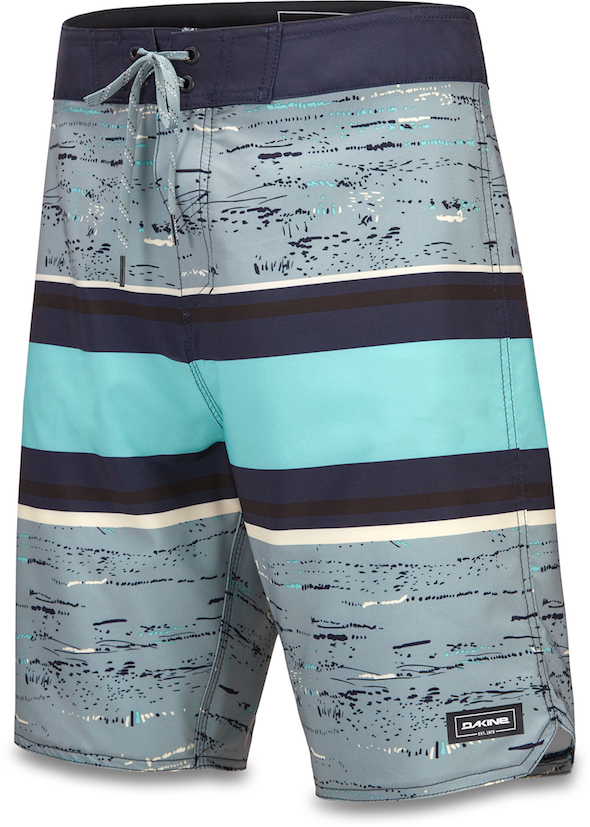 What colours/patterns will be next season's hits?
We will see a mix of solids and all over prints. Seasonal tropical prints with a really strong brand tie back for effortless assortments. We haven't previously played too much in the solid colourways, but our technical fabrics with textured interest give a great reason to buy these timeless solid colours. We're also loving the engineered prints which you'll see in our Nepp Stripe print for a nice update on stripes.
 Any new fabric features and technical innovations worth mentioning?
Launched in F19/W20 – our Cyclone Boardshort (both men's & women's) use a very durable Cordura® fabrication with a matte ripstop face. The 4way stretch material is durable yet comfortable allowing for a longer day in the water.  
How much of your line is eco-friendly and how are you doing so?
In addition to a very streamlined collection, all of our boardshort styles across men's and women's have eco-friendly materials. In our pinnace styles – the Cyclone 20" Boardshort and Women's Cyclone Insider Boardie – we sourced a 4way stretch Cordura® fabrication that is not only extremely durable but is a Bluesign approved fabric. In addition, we are using a PFC-Free DWR finish to reduce our carbon footprint. The other styles in our line have recycled polyester and PFC-Free WR finish.
Please describe your 3 hottest products retailers should carry.
Mission Boardshort (18", 19", & 20") – The Mission Boardshort is our mid-price-point style in our men's boardshort category. We pulled out all the stops with materials and created a feature set for a perfect boardshort that is not overbuilt. The fabric is a soft, stretchy, recycled blend material that is perforated for ultimate comfort. The welded hem and welded side pocket provide low profile seams that reduce the chance for chafe. This is the style you'll want to live in – in and out of the water. It is offered in both a print as well as 2 solid colorways.
Roots Boardshort (18", 19", & 20") – For our price point style, we created a timeless silhouette with a recycled blend, plain weave fabric that looks great in our prints. This is an affordable, yet quality option in strong seasonal prints – offered in a variety of lengths.
Women's Cyclone Insider Boardie – we developed the Men's Cyclone Boardshort (20") with our team to make a pinnacle boardshort to withstand the world's largest waves. With this amazing technical fabric, we were not going to stop with just the men's category. The Women's Cyclone Insider Boardie uses the same durable Cordura® fabrication, with a welded inseam and hem, and welded side pocket. They have a 2.5" inseam and a dolphin hem for a great range of motion. I'm excited to have a technical boardshort for women within our refined offering. 
Bonus question : Are beachshorts part of the core surfers' wardrobe now? Or still considered as a "kook attribute"?
Haha, this is a great question. I feel that while traditionally core surfers live in their boardshorts, a great number of surfers are traveling near and far to reach their surf destination, and beachshorts or hybrid shorts offer a great solution to in and out of water. We style our hybrid shorts to look very much like an everyday chino with technical quick dry 4way stretch fabric – but without the techy look. Globally, this category resonates very well with our core consumers.