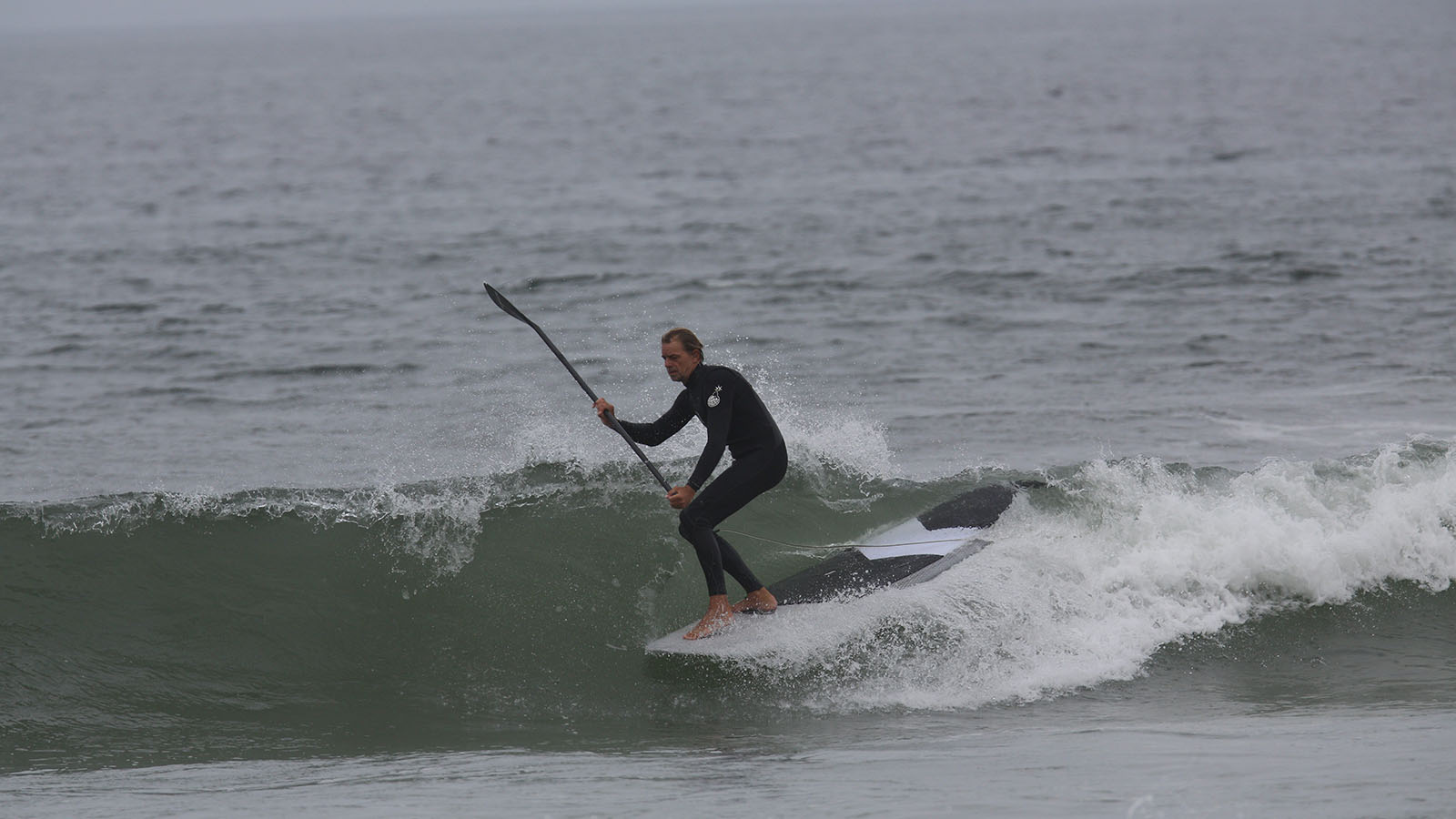 Norden 2020 SUP Preview
Retail Buyers Guide: SUP 2020
Brand:  Norden-Surfboards / SUP
Interviewee: Andy Wirtz, CEO Norden Surfboards
Saleswise, has the SUP market hit the ceiling?
Not quite yet but we might be close to it, especially with the ISUP. I do see growth on the hardboard side.
What is your vision of the market segmentation, from the core SUPer on the one hand, to the once-a-year paddler?
I think the once a year paddler, that maybe just bought an ISUP in the supermarket, might leave the board in the garage for good. For us, as a hardboard-only brand, our customers paddle more than once a year, and these are the people we focus on. They might not buy a new board every year but they will stick to the sport for a longer time and keep evolving.
Apart from the entry-level allround model, which categories are trending? (touring, waves, race…)
I think Touring and Allround Boards that can also be used to surf a bit and still work for distance paddling are still the trending shapes. There is for sure growth on the race board side but to us it looks more like the part time paddler (that does not necessarily participates in races) also wants to have a faster, more challenging board. SUP longboards are getting a bit more popular but SUP surfing in general is still a bit slow unfortunately. The industry missed out to push the surfing parts further which are the roots of our sport. We as a brand try to always maintain our surfing roots in our SUP program.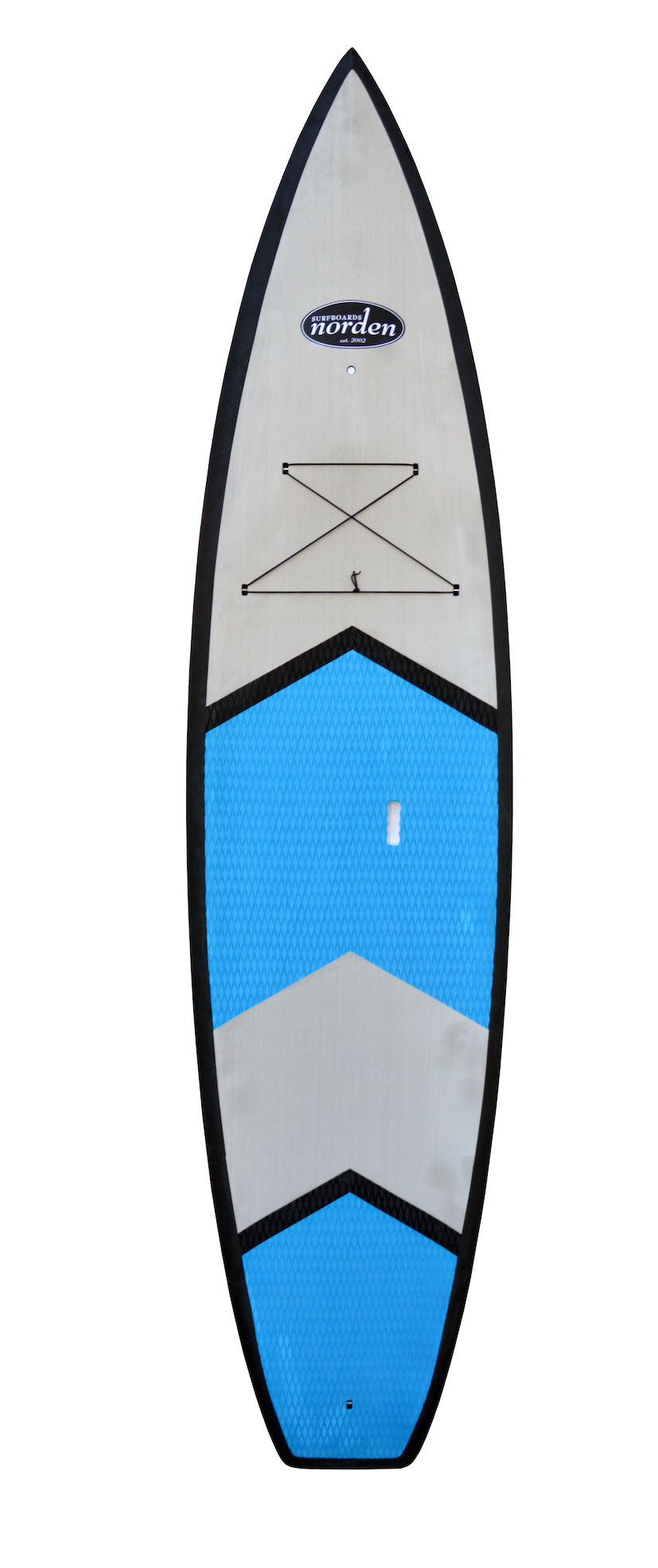 Do you think hardboards can bounce back and regain market shares on inflatables?
For sure, that's where the growth will happen. The second board mostly will be a hardboard.
What are the main innovations within your 2020 range (inflatables & hardboards)?
We don´t do inflatables, we are a hardboard-only company. We offer Softtop SUPs that can last rental places at least 3 seasons due to their full rubber rails, nose and tail bumper blocks, full eva decks in a wood sandwich construction. We have the double wood sandwich construction for all our all-round and intermediate models which are light and durable. We have the new SGT –Surf Glass Technology which offer surfboard looks and feel on the surf models and the carbon ultra light for the raceboards. We try to avoid paint as the main color and rather pigment the resin on all our boards. This avoids the chipping from paddle hits, makes the board lighter and is a bit better for the environment.
Do you value the foiling market?
We are busy working on a foil range which will come out by the end of 2020 but I think for now foiling will still remain a niche product.
This may sound candid but don't you think the mere size of SUPs has impaired their inshop storage, thus leading to the success of online sales?
We are a hard board company, so we depend on our retailers. More boards are sold over the counter than online and shipping costs directly to the customers become an issue. So in the end, this is good for the shops and will keep them alive. On the ISUP side that is a different story.
We keep the range small, offering what sells well, so with us, there is no "not available" usually. The retailers can cover a wide range of customers needs with our range by having a small number of our products in the shop. We offer every board in only one construction fitting to each model and riders need. We have a clear language to describe our products and which is for the beginner, the intermediate and the pro.
Any piece of advice to brick & mortar retailers concerning their order sorting? (as there is only so much room in their shops and so many SUP categories/models available)
Retailers should choose their brands wisely, you don´t need to have all the brands to be successful in the business. Work close together with your supplier, give us pre-orders even when small and lots of feedback, so we can produce and have products available you really want. Invest into your pre-orders, that will higher your margin and guarantees you, that the products are available that you want to sell.