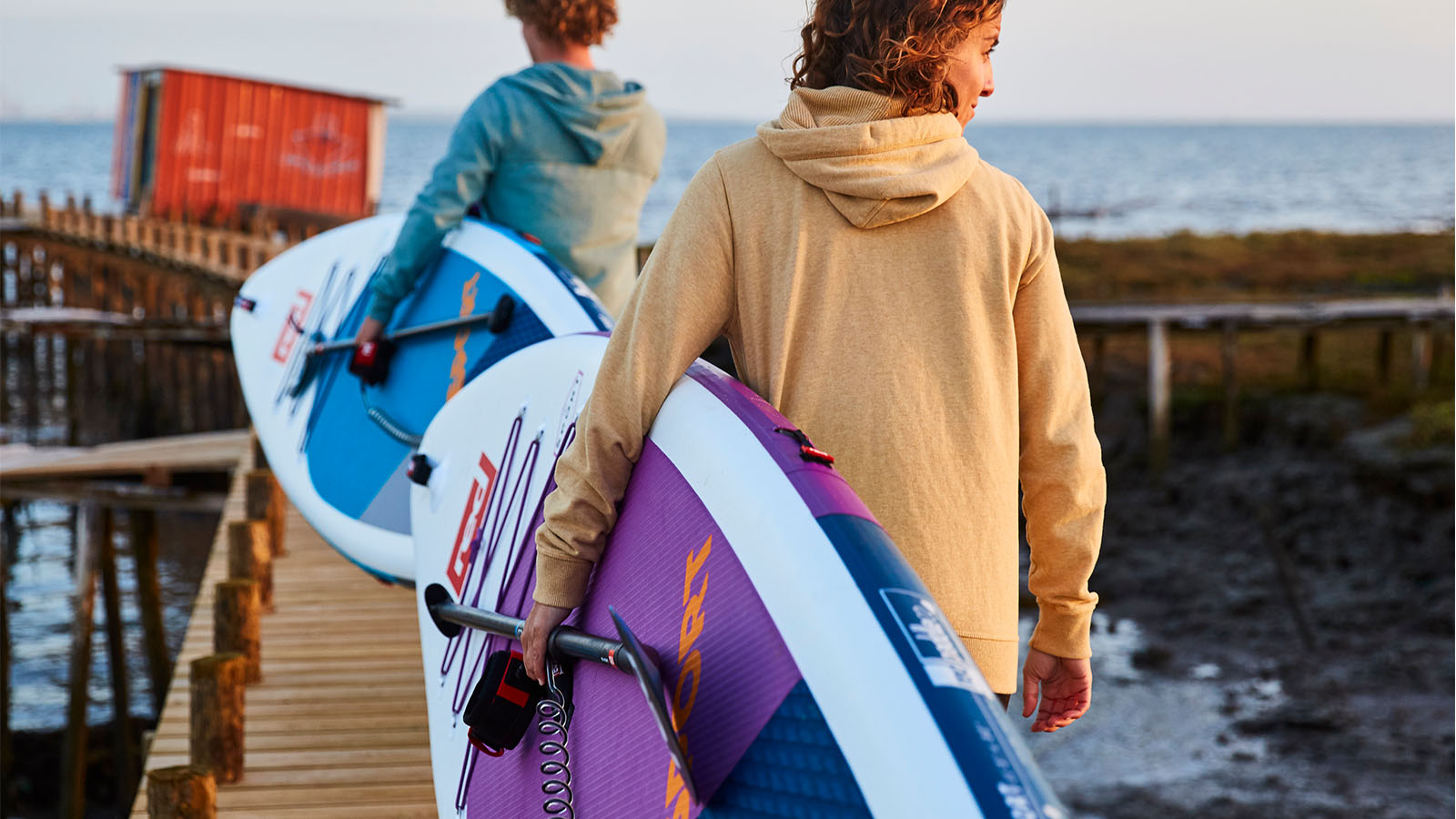 Red Paddle Co 2020 SUP Preview
Retail Buyers Guide: SUP 2020
Brand: Red Paddle Co
Interviewee: John Hibbard – CEO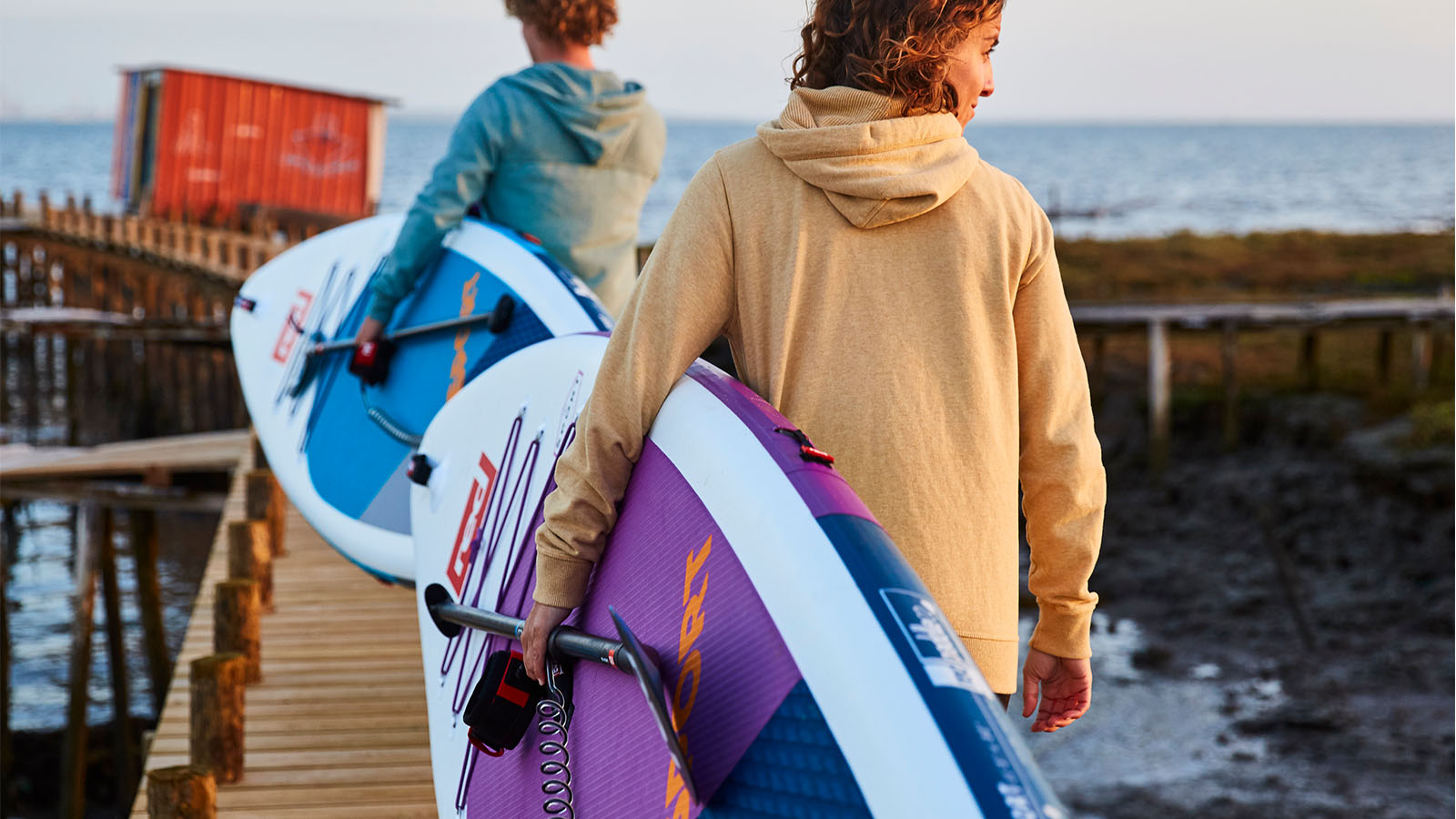 Saleswise, has the SUP market hit the ceiling?
It doesn't look like it. There is still lots of boards being sold and lots of interest in getting out on the water. If you are just selling a generic product then maybe the marketplace is a struggle due to so many 'me too' suppliers of equipment. If you have built some USPs into your proposition and have a strong brand then there is still plenty to go at.
What is your vision of the market segmentation, from the core SUPer on the one hand, to the once-a-year paddler?
What is a core SUPer these days? I think that is a bigger question. We see lots of people who love paddling and love getting out on the water, but they would not be, by previous definition or the general industry definition, a Core SUPer. They couldn't care less who the world champion is or what the latest fitness regime is for down-winding but they are certainly not a once-a-year paddler. They love their board and love getting out on the water. This though is how we have viewed SUP for the past 10 years, so we don't see much change in who we are talking to.
Apart from the entry-level allround model, which categories are trending? (touring, waves, race…)
Touring is a strong sector for us but still the all-round category is the single biggest one. This is encouraging as it is a clear indicator of new people coming into SUP.
Do you think hardboards can bounce back and regain market shares on inflatables?
Outside of Racing and Surfing, no I don't think so.
What are the main innovations within your 2020 range (inflatables & hardboards)?
Our focus has been on getting better at everything we do. Historically and presently there has been an issue with the availability of reliable and safe inflatable boards – So many of the cheap boards on the market don't stand the test of even one season and many are frankly unsafe. We have been running our Tec Air manufacturing process for 12 years now. This process has one aim and that is to make sure we are producing boards we can stand behind proudly. We have return rates of less than 0.5% in each season, which is testament that a focus on what matters means we can deliver the best product. To this end and to demonstrate our confidence in the product we are offering a 5-year warranty on all 2020 Red Paddle Co boards.
This year we have launched the 11' Compact – a patent pending innovation. This takes our Compact board range to 2 models. The 9'6" Compact for smaller riders and for those that want to surf and the 11' Compact that now offers a fantastic touring shape that still packs down to half the size of a standard inflatable board. While we have seen some companies trying to copy this invention, we are hot on protecting our IP and the value that this represents to our retailers. We have been successful in agreeing settlements with a number of these copycats. We continue to police this.
Do you value the foiling market?
It's certainly exciting but not something we are currently focused on.
This may sound candid but don't you think the mere size of SUPs has impaired their in shop storage, thus leading to the success of online sales?
No not really.
Any piece of advice to brick&mortar retailers concerning their order sorting? (as there is only so much room in their shops and so many SUP categories/models available).
You have to have a USP. If you are trying to compete against cheaper direct sell products, I feel you will likely lose out. There is a risk of being a busy fool when it comes to selling cheap product. That goes for brands as well as retailers. Retailers do well when they focus on providing exceptional service, test facilities and the best products. We have stores that understand this and who sell upwards of 200 boards a year. As the saying goes – Where focus goes, energy flows.
Best Sellers
Please name and describe your 3 highlight pieces and items that retailers should definitely order.
10'6" Ride MSL
11' Compact
13'2" Voyager MSL