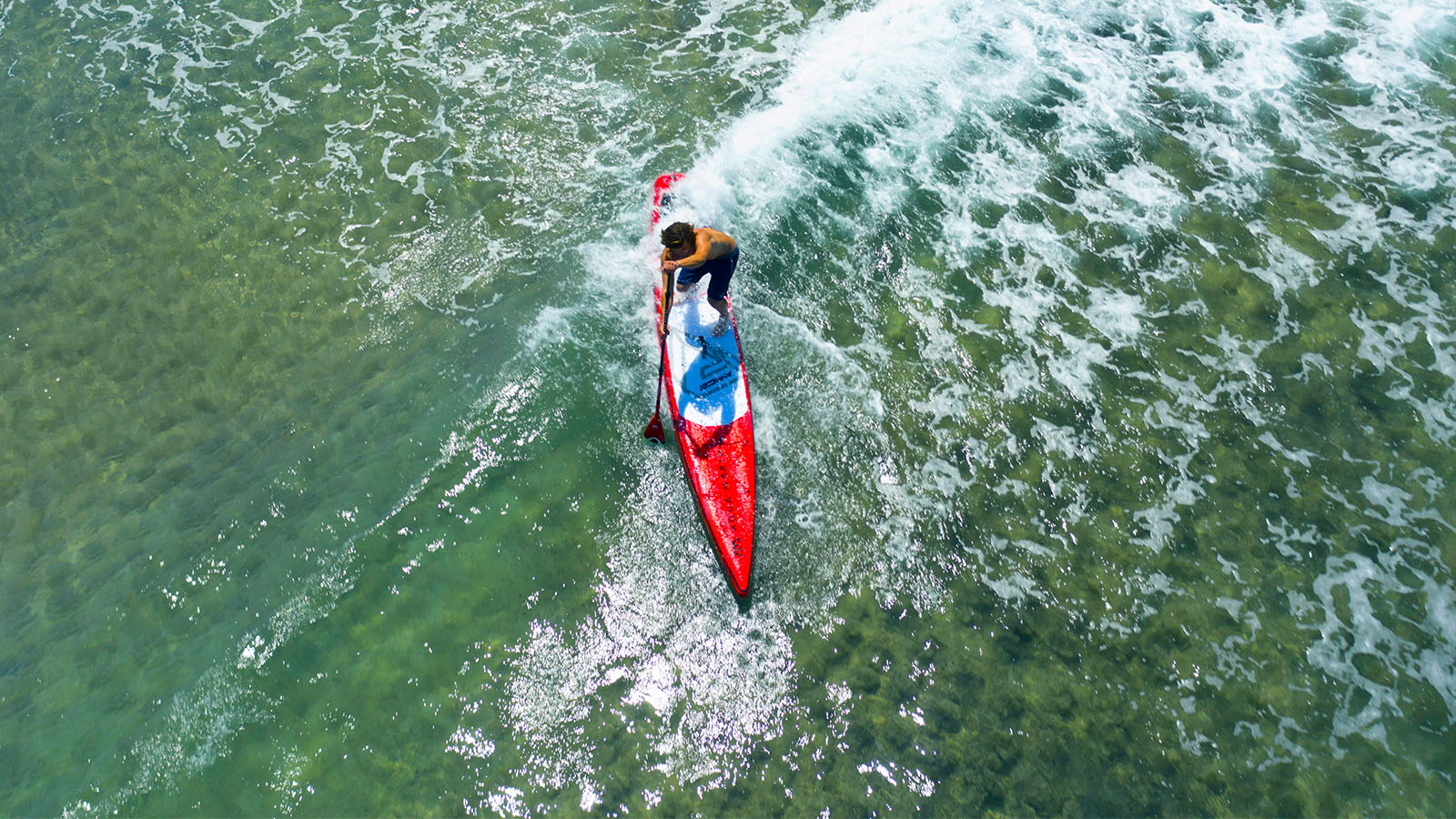 Aquamarina 2020 SUP Preview
Retail Buyers Guide: SUP 2020
Brand: AQUA MARINA
Interviewee: Renwen Lu, Marketing Director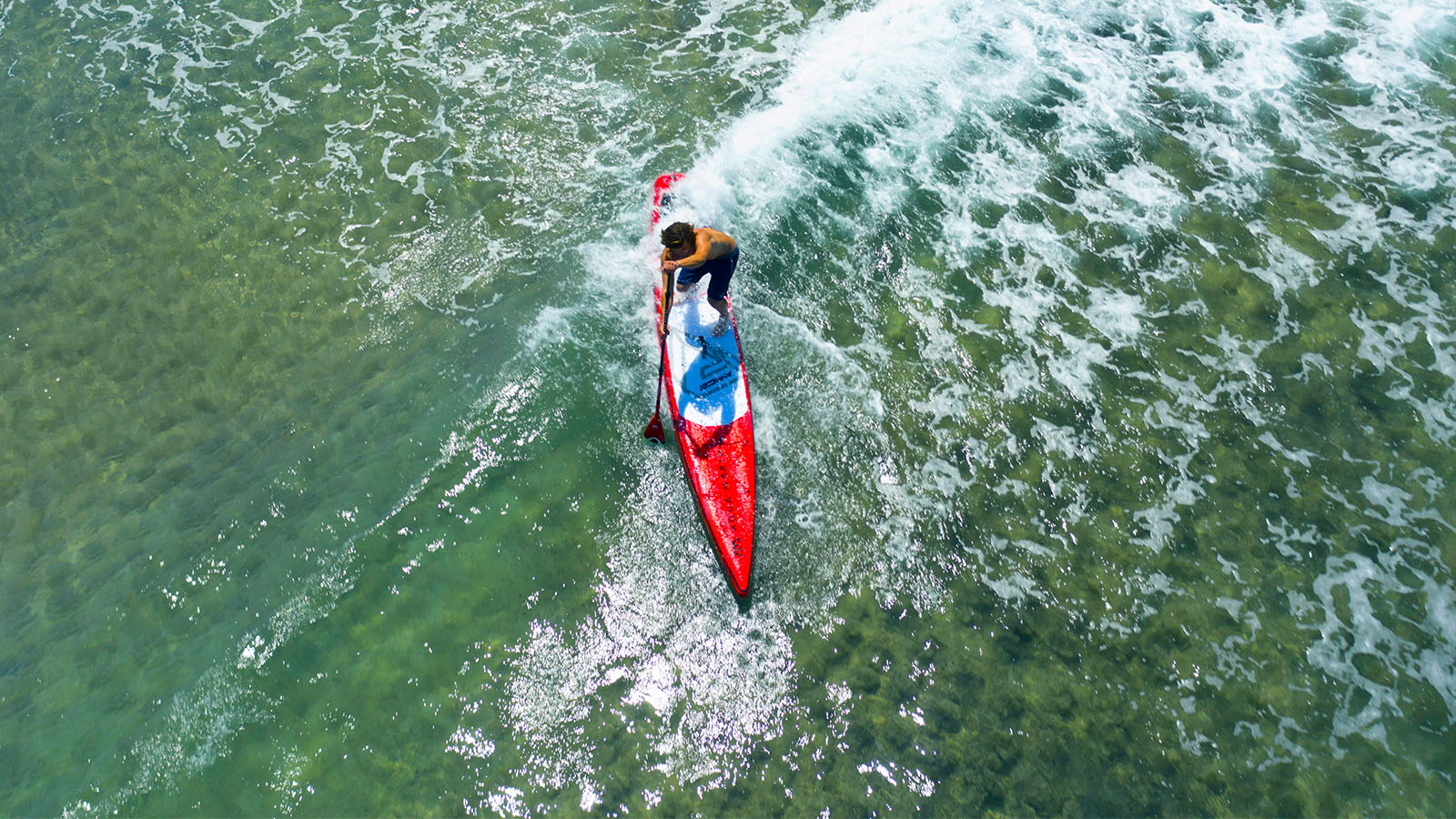 Saleswise, has the SUP market hit the ceiling?
SUP paddling is expanding so fast around the world. The US & EU market may have become quite challenging but it's still a just-started sport in some developing countries like China. We believe that it's necessary to popularize this sport in these developing markets to gain more potential opportunities.
What is your vision of the market segmentation, from the core SUPer on the one hand to the once-a-year paddler?
5% are hardcore SUPers, they use hard boards, do SUP racing, SUP surfing, etc..
95% are leisure SUPers who only paddle on the weekends. That's why more brands are focusing on the portable and lightweight inflatable boards. The core SUPer is just a very small segment in the SUP market but they have a big influence in the mainstream SUP industry.
Apart from the entry-level all-round model, which categories are trending? (touring, waves, race…)
In the ISUP category, touring boards are the 2nd bestseller. They can provide very solid performance in most water conditions and more forgiveness to all levels of users. Aqua Marina's Touring boards use double chamber technology to ensure safety in longer distance paddling.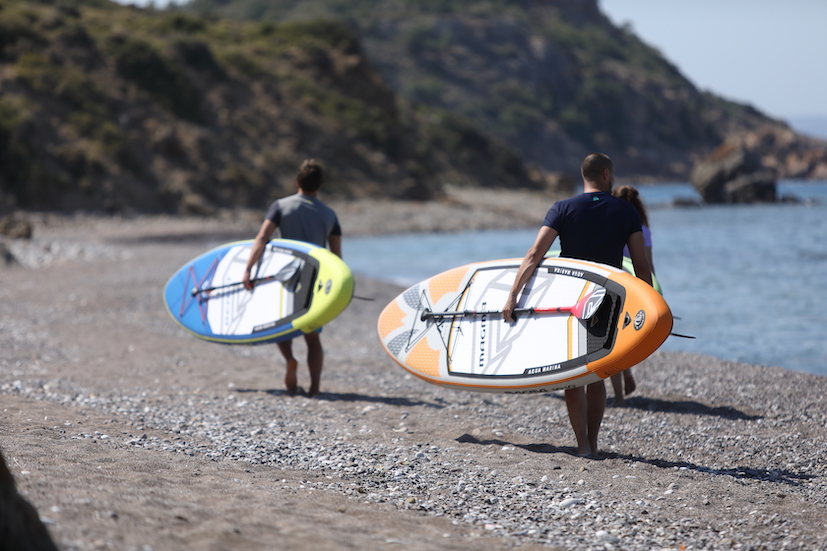 Do you think hardboards can bounce back and regain market shares on inflatables?
You can hardly make a consumer who lives in an apartment flat buy a 12 feet long hardboard. From a marketing perspective, today the inflatable boards with stringers are much more practical and easier to be popularized.
What are the main innovations within your 2020 range (inflatables & hardboards)?
The new lightweight drop stitched DWF tech and high-frequency heating tech. In Aqua Marina 2020, lighter fabric and less glue are used without sacrificing any stiffness and rigidity. No doubt that pursuing better portability is the trend of inflatable SUP boards.
Do you value the foiling market?
So far, it's still a very niche market for experience users but this eye-catching sport can be a good marketing tool to promote brands.
This may sound candid but don't you think the mere size of SUPs has impaired their in-shop storage, thus leading to the success of online sales?
Not sure if it's because of the mere size. But the truth is that the success of online sales happens in almost all the retail industries, especially the entry-level market. The new generations grow up with the internet and smartphone, it's not surprising that online shops' sales have continuously increased.
Best Sellers
Please name and describe your 3 highlight pieces and items that retailers should definitely order.
Fusion 10'4''
The best seller in the inflatable SUP board market. The 2020 new FUSION stays with 6 inch thickness that provides outstanding rigidity without additional air pressure, whilst the extra volume cater to those looking for an easier ride. It's the beast all-arounder to get into stand-up paddling for entry-level users.
Atlas 12'0
The most popular model in all-around advanced boards that offers fantastic versatility and boasting unrivalled quality and design. The 12 feet longboard is aimed at heavier paddlers or at families who will be paddling together on one board.
Hyper 12'6''
Hyper is fast, very easy to paddle and keep balance, even if you are a first-time SUPer. It provides incredible rigidity while extra volume keeps rider and luggage up and dry. Unsurpassed stiffness and stability brought by the new double chamber construction make HYPER ideal for carrying more camping in long-distance paddling.