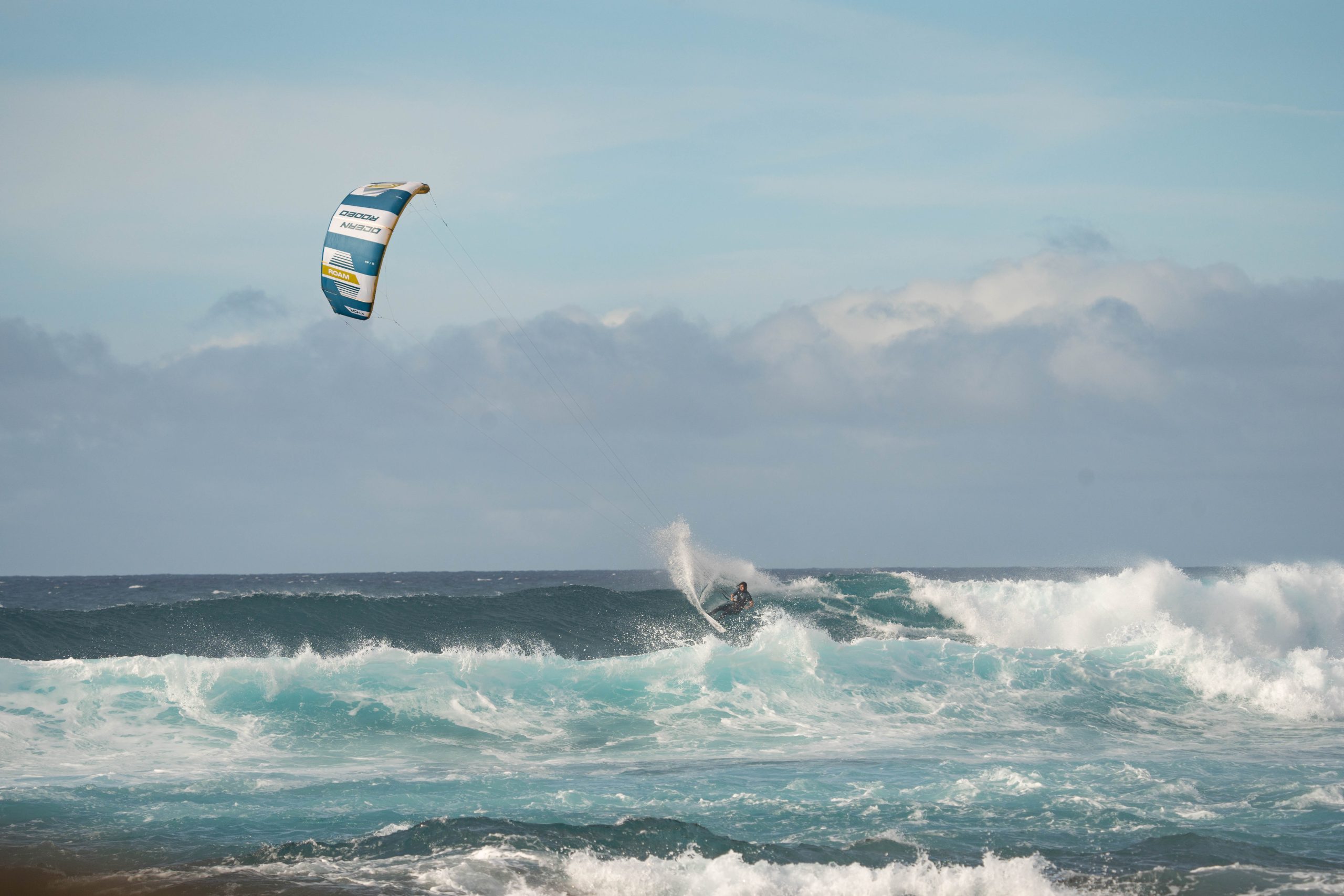 Ocean Rodeo 2022 Kiteboarding Preview
Retail Buyers Guide: Kiteboarding S/S 22 Retail Buyer's Guide
Brand: Ocean Rodeo
Interviewee: N/A
Trends
What discipline (big air, wave, foil…) has grown the most so far in 2022 and why?
In the past few years the attention from Big Air competitions has created a resurgence in
interest in this discipline, and it's going to continue to evolve rapidly, especially with new ultra light and strong composite materials like ALUULA revolutionizing kite performance. Pro kiter Giel Vlugt has pushed the Big Air level higher in the last three months than compared with the last decade. Double kite loops, S-loops… there will be plenty more coming thanks to the new tech.
What do you believe will be the main trends for 2022 in kiteboarding, in terms of riding disciplines?
We expect Big Air to continue to see significant growth, and then the massive improvement in light wind performance. Again, the composite ALUULA materials have lowered wind thresholds. Combine this with the improvement in kite foiling equipment's ease of use, it means almost every day can be a kite day and you can go out and really push yourself and improve regardless of the conditions.
In what discipline do you expect the biggest growth in 2022 and why?
Big air or just jumping. With the composite kites, advanced Big Air moves are not possible on bigger kites. We expect to see lighter wing megalooping and then just higher performance in lighter conditions will drive new excitement into all disciplines of kiteboarding.
Kites
Which of your Kites are selling well in 2022 and why?
The Rise has been a runaway success. The perfect combination of the all new composite technology backed by Giel Vlugt's next level performance showcasing this has been the perfect scenario for us: we've shown that it is much more than just marketing hype and can truly change the direction of the sport forever.
What is new for your kite construction, materials and design for 2022?
We are continuing to refine and implement more ALUULA Composites into our kite range. All kite models are now available in the A-Series, full ALUULA airframe. These kites are on average 50% lighter than competing kites with improved airframe response and control. Other more subtle refinements include new pulley systems, bridle designs and build refinement that deliver an even lighter and more robust kite. The 2022 Roam also comes complete with the new Roto Bridle Performance Kit, allowing for enhanced pivot turning. The Flite and Crave also have refined wing tip shape providing more lift, control, аnd smooth power delivery.
Are there any trends in terms of kite design, construction and materials that the entire industry seems to be progressing towards?
We kickstarted ALUULA and the composite revolution and we will remain at the forefront of it – everyone is focused on weight reduction and the benefits this offers. And to be clear, it's not just light wind riding that benefits. Of course, lighter kites perform better in light winds but as our rider Giel Vlugt is proving, the lighter stiffer ALUULA composites also influence the performance and handling of the big wind kites too. Lighter kites climb faster out of a loop and stiffer kites are more reactive and easy to control, the result is effortless double kite loops on a 12m – something previously unheard of.
Boards
Which of your boards are selling well in 2022 and why?
The iconic Ocean Rodeo Mako continues to be a bestseller. It's still a very popular board even among riders loyal to other brands. The Tumbler is also popular, as it is a really clean boosting board and is Giel's choice at the Red Bull King of the Air and all the Big Air Kite League events.
Are there any trends in terms of board design and construction that the entire industry seems to be progressing towards?
For strapless and surfboards, it's lighter/stronger. Our board designer Reece Myerscough (who knows his stuff, finishing fifth in the GKA Word Tour last year), is continuing to develop light and easy to ride shapes for all disciplines.
Sustainability
Have you implemented any new sustainable practices in your production and shipping processes?
We are well on our way to zero plastic use in our packaging. Whenever possible air freight is avoided in favor of more environmentally friendly modes of transport.
Retailer Help
How are you helping retailers sell your product and which method of help seems to be the most effective?
Running demos and getting the products into the hands of people who have never tested our kites and wings before is one of our top priorities for 2022. Along with our team riders, who have a busy schedule competing in international championships around the world, our teams will also be present at key industry events. This, along with prompt communication and our targeted marketing efforts, play a major role in sustaining strong retailer relationships.
Have you suffered any stock or delivery issues due to supply chain bottlenecks? If so, what solutions have you implemented?
We have experienced supply chain issues, including raw materials supply, shipping delays and then production capacity. During the first year of Covid many factories closed completely or ran at a reduced capacity. Now, we work closely with our suppliers to forward plan and do our best to reduce the impact of these issues, however the occasional curve ball still comes at you no matter how well you plan. We are also working closely with ALUULA Composites, who managed not to miss a beat thus far. They are delivering on time from their facility in Canada, so it's up to us to make sure all other materials follow their lead. Timely sales forecasting, working closely with our global dealer network and taking into account these new delays has driven us to more advanced planning for raw materials, product production and freight planning.
Best Sellers
A-Series Rise – There is huge hype for the Rise, which has been sustained by Giel's performance, and by the kite itself. Every single person who takes the Rise out for a spin is amazed at the increased performance in all winds. Megaloop specialists are quite simply blown away by the kite's looping performance.
The HL-Series Crave paired with the back line trim Shift bar – a podium performing wave kite on the GKA World Tour, and also a fantastic freeride kite. Wave, boosting… fun! Use it with the Shift back line trim bar for massive sheeting range and precision tuning.
A-Series Roam – Insane light weight make this three-strut kite a kite foiler's dream. It's lighter than most one-strut kites while having the airframe stability and control to keep you riding when conditions are at the top end. Also an unbeatable option for down the line waveriding when it will drift for days!