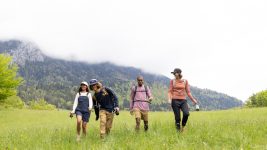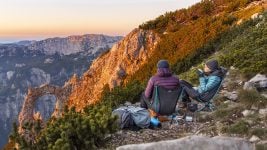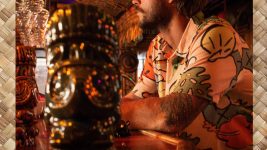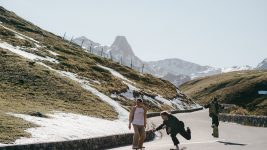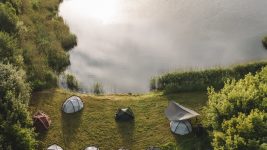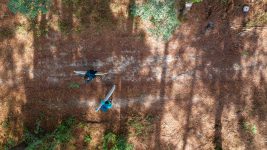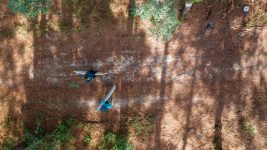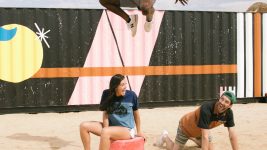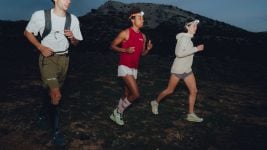 Great Outdoors 2023 Retail Buyer's Guide
Welcome to the post-Covid era. A world where people of all generations enjoy once again the simple life, reconnect with their surroundings–including the great outdoors. Ladies and gentlemen, it is 2022, summer is upon us, and this is the 2023 buyers guide for outdoor apparel and accessories. By Matthieu Perez.
We are all aware of the boom in outdoor activities and  recreation that has occurred during the last two years. While many of us sensed this boom, data now confirms it, revealing it to be more like an explosion. Many industries and brands in different product categories benefited from this phenomenon, some due to smart anticipation and others were simply in the right place at the right time.   
Recently, at the opening of the fair Outdoor by ISPO, the outdoor industry revealed it was prepared to face the ever-evolving challenges of a post-Covid world from a position of strength. According to ISPO, "the outdoor industry even emerges stronger from the Corona years 2020 and 2021. The European outdoor industry grew by 18.7 percent. The industry also saw growth of 18.2 percent in the number of products sold last year". In other words, the European outdoor industry is actually emerging stronger from the pandemic. In 2021, the wholesale value of the outdoor industry cracked the 6 billion euro mark for the first time. With 240 million products sold, outdoor products remain in demand worldwide.
Mark Held, Non-Executive Chairman of the European Outdoor Group, put it succinctly, "Demand for outdoor products has gone through the roof. The pandemic has caused people to reevaluate what really matters to them."
 ADAPTING TO SHIFTS IN BEHAVIOR
"Covid halted travel for long enough, encouraging people to look at what was possible within their own backyard" says Reynald Gautier, Global Creative Director at Element. "[It led to] local adventures, simple and attainable. It encouraged a lot of people to take up lost activities or discover new activities," continues Gautier. This resulted in a significant increase in consumer demand for many brands. Gramicci confirmed that, "their customer base has grown. People who didn't consider themselves 'outdoorsy' pre-pandemic got outside, explored nature, and tried new activities." Petromax adds that "all kinds of people now have become outdoor enthusiasts and made the outdoor market more diverse."
This impacted the way people are consuming products, as they are keeping their new hobbies in mind and realizing that they don't have to choose between active wear products and lifestyle products anymore. Brands are now giving them both. As Duer states, "their newfound appreciation of the outdoors has increased their appreciation of higher quality, versatile products that promote a more sustainable approach."
For brands, internally, this  means a few adaptations and flexibility with the way to handle business. Long time PNW outdoor shaker, KAVU, explains that "show cancellations and lockdowns forced them to evolve how they sell. Now we use better digital assets, place more emphasis on social selling, and offer e-commerce tools so dealers are supported."
Pacome Allouis, 686's Brand Director for Europe, concludes, "At the end, [it] looks like that everyone had to step back and rethink organizations, processes, priorities, communication and services for a new era/vision of working and collaborating with all parts of the outdoor market."
NEW PROCESSES & EXPECTATIONS
In order to provide the right answers and service, brands have revised or transformed all processes involved in sales strategies to better support retailers and target the right demographic while sticking to their ethos and basic inspiration. For instance, Peter Bauer at Pally'Hi says, "We always had a certain dose of carry-over styles. That helps shops to be able to sell those styles at full margin even one year later, plus from a brand perspective it is quite useful to streamline design processes and production management."
Ready to adapt no matter what, Brands like KAVU are simply willing to evolve into a new approach and timeline with the aim of  improving at all stages: "Supply chain and logistics delays bring change to our sell-in plans. We've brought our entire sales calendar earlier, which we hope will improve deliveries."
When the shit hits the fan, the best move is to face the situation with a grounded head. For example, Allouis notes that "686 is still facing challenges and timing the outdoor ecosystem as everyone and everywhere. The most important [move is] to keep transparency and communication between sales forces and retailers."
Other brands, like Element, are working through these challenges with "cleaner product, clearer, better designed with more emphasis on what is important to us as a skateboarding brand rooted in our love of being outdoors," comments Reynald Gautier. "This has provided a much clearer picture for sell-in across key and essential products, stories and partnerships."
The team at Picture  has been benefiting from a very positive sell-in plan, which increased sales by 80% for their outdoor business with an emphasis on DACH and North Am. But like others, the brand is still struggling with product delivery due to container and production delays, which is limiting Picture and other brands from increasing their business for next season.
WHAT'S HOT AND OUT THE DOOR?
Brands are focusing on offering customers products that are especially versatile, capable of handling all situations. According to Roark, "[As] the habits and attitudes of outdoor consumers are changing fast, we can imagine the outdoor and urban lifestyle continuing to merge together."
Element designs products that allow customers to skate and pursue their outdoor interests and engagement with nature without having to change their apparel. Similarly, 686's attempt to cater to this crossover theme revolves around fashion and function both indoors and outdoors.  Brent Sandor, VP Marketing, explains that "in the past, people used to define themselves [by a single activity] but now we are truly seeing the generation of [doing it all]."Gramicci claims its products are "Perfect for any occasion – from outdoor hiking activities, to beach bumming to hanging out in the city."
ROARK also answers the call for versatility with its Adventure Ready Goods, which consist of purpose-built gear with stylish details that can accommodate one's needs from the trail to the bar.
On its end, California-based 686 is pushing the envelope,  designing an MTB pant to work from the bike to the bar. The goal of the project was to create a pant you could ride in or you could wear daily. A one-piece-fits all statement.
Not sleeping on the MTB tsunami, Picture is proud to launch its first MTB collection for SS23, which will be related to the brand's activewear line and dedicated for an all-mountain use. The collection is a very complete range with shorts, pants, tops, jackets, layers, and gloves. The launch will be focused on the Alps area for Europe.
SUSTAIN OR DIE!
In their quest towards sustainability, brands are offering fresh concepts, innovation, or simply assessing how they can improve their efforts.
For Pally'Hi, "Merino is going full throttle", states Peter Bauer, Founder and full-spectrum outdoor enthusiast. "Merino is one of the most sustainable fibers‒it seems customers realize that clothing made of fossil-based synthetic fibers such as polyester or acrylic are a one-way road from an ecological point of view."
For Duer, "Pants from Plants" has been an important story this past year to highlight the natural fibers that they use such as Tencel™ (lyocell), which is produced by environmentally responsible processes from a sustainably sourced, naturally-occuring raw material: wood.
Furthering its commitment to conserving nature, Picture will be launching a new sustainable innovation: circular polyester. Julien Durand, CEO, says that "the launch is very innovative because that material is made of recycled garments. As you know, our industry creates so much waste since after use, [most] products are trashed or either burned and with that solution, we are starting to create a fiber which is based on 40% recycled garment post-consumer use, 60% made from waste of production cuts."
FW (Read _Future_Wild), curator of newschool outdoor culture, claims that the recycled fabrics ratio on its collection is getting higher for SS23. Marketing manager Irena Umek states, "We are stocked to have more and more products featuring [primarily] recycled materials, from the main fabrics, insulation, linings, and zippers–for you to not only look good but also feel good."
Finally, durability, quality, and comfort are the guiding principles for Roark as it continues to utilize and expand upon sustainable fabrics and use Fair Trade partners throughout the collection. The brand asserts that it always wants to tread as lightly as possible for future generations. Full commitment.
LIGHT, STRETCHY, AND MINIMAL
When talking about look and style, brands are focusing on a comfortable approach, combining that  one-piece-fits-all motto with durable and high-end materials. At DUER, the most important technical feature that runs through all of their fabrics is the stretch of the material, allowing their users high mobility and durability.
As customers increasingly prefer natural and durable clothes with suitable features, Petromax pays attention to this when choosing materials, such as in its Loden collection. Whether on the trail or around the campfire, the  collection offers optimal support in all situations.
On the other end, Element focuses more on the cuts of the garments with critical detailing supporting functionality. Reynald Gautier reinforces, "We are a skateboard brand engaged in outdoor pursuits, and the garments are designed to provide simple access to these pursuits but through the lens of a skateboarder. Therefore, comfort and airflow are key vs. highly technical fabrics in summer seasons."
Others like KAVU have a slightly different approach and keep it as simple and down to earth as possible. Jeremy Goodman explains, "Our kind of outdoors is hanging by a fire and sleeping in the dirt. A single ember will burn a hole in my 300€ down jacket. If an ember lands on my canvas throwshirt, I just brush it off and have another sip of beer. This is what we mean when we say 'true outdoor wear.'" On the same path, Pally'Hi stays open minded on cuts so their shirts may fit slightly looser than the styles of other merino brands. Bauer adds, "We don't want to give a fake impression that we just stepped down from Mt. Everest."
For Picture's fits, Julien Durand explains "We talk about a new way of selling the Picture products. We don't want to sell only pants or T-shirts and tops anymore. We really want to sell full silhouettes!"
GEAR IN, GEAR OUT
You may have been living in a cave the last two years if you haven't noticed how boardsport enthusiasts are using outdoor and camping gear throughout their journeys. They all want to enjoy their closeby adventures and rely on durable products. "Younger people have discovered the outdoors and what used to be uncool is now hip," says Stefan Clauss at Heimplanet.
Helinox believes outdoor brands that have their fundamentals in the right place will continue to do well. For Hydro Flask, "[the brand] has grown the market overall with new consumers and existing consumers improving their kit for the outdoors. This altered the Hydro Flask product mix."
Other brands, like Nemo and Nikwax, faced a booming demand but supply constraints. Needless to say, they are now happy that the pandemic is no longer affecting them.
For SS23, Helinox is focused on delivering the products that people want at the time they need them with as little disruption as possible. This proactive purchase behaviour is motivated by the fact "People choose to be outdoors and they do it quite consciously because they want to experience nature," explains Clauss at Heimplanet.
A focus on sustainability is also becoming more prevalent in camping accessories, causing many manufacturers to offer special products, ranges, or programs.
Nikwax asserts that  sustainability is the key trend at the moment. Rose Brain, from Nikwax's marketing team, notes that "We are anticipating customers will choose sustainable brands when purchasing new and will look to preserve what they already own." This was obviously the case during Covid restrictions, as brands and consumers navigated the lack of products on the market due to component shortages. "Taking care of existing gear or buying second-hand is becoming much more of a trend," explains Brain. Primus is the first cartridge supplier to promote gas produced from biowaste. The biogas, made exclusively from food waste, is produced at a Swedish biogas plant. Because of the large demand for sustainable products, Igloo launched the Ecocool and Evergreen line, which are made from recycled plastic.
Casstrom considers that the most important items to take on the next adventure are the ones that both enhance the product life cycle and are recyclable. And Helinox summarizes its commitment to the environment by noting that "making well-designed products that last a long time and do as little harm to the environment as possible is a focus for Helinox this season and will continue to be for many seasons to come."
Brands are also identifying and catering to new and emerging user groups. Hydroflask asserts that camper van owners are a strong segment with a strong budget to spend on outdoor kitchen and soft coolers. Nemo notes that there is an ever-increasing demand for lightweight gear, which is driven by bikepackers and other usergroupers. PRIMUS has developed compact and practical products to cater to specific groups, including bikepackers, gravel bikers, commuters, mountain bikers, road cyclists, and bikers who ride for their pleasure. For Heimplanet, "tarps are a huge thing which create an outdoor living and protected space. It stands for simplicity–just being outside, because it does not enclose a space but just covers it," explains Stefan Clauss.
Lastly, some of the most important developments are those that transcend individual products. As KAVU notes one of these trends is the creation of a more inclusive outdoor industry. And Helinox's Head of Marketing, Joe White, captures a sentiment we all are perhaps feeling, "It's time to kick back and enjoy nature at a slower pace because, let's face it, the last few years have been hectic!" These are all ideas we can be stoked on! Word.