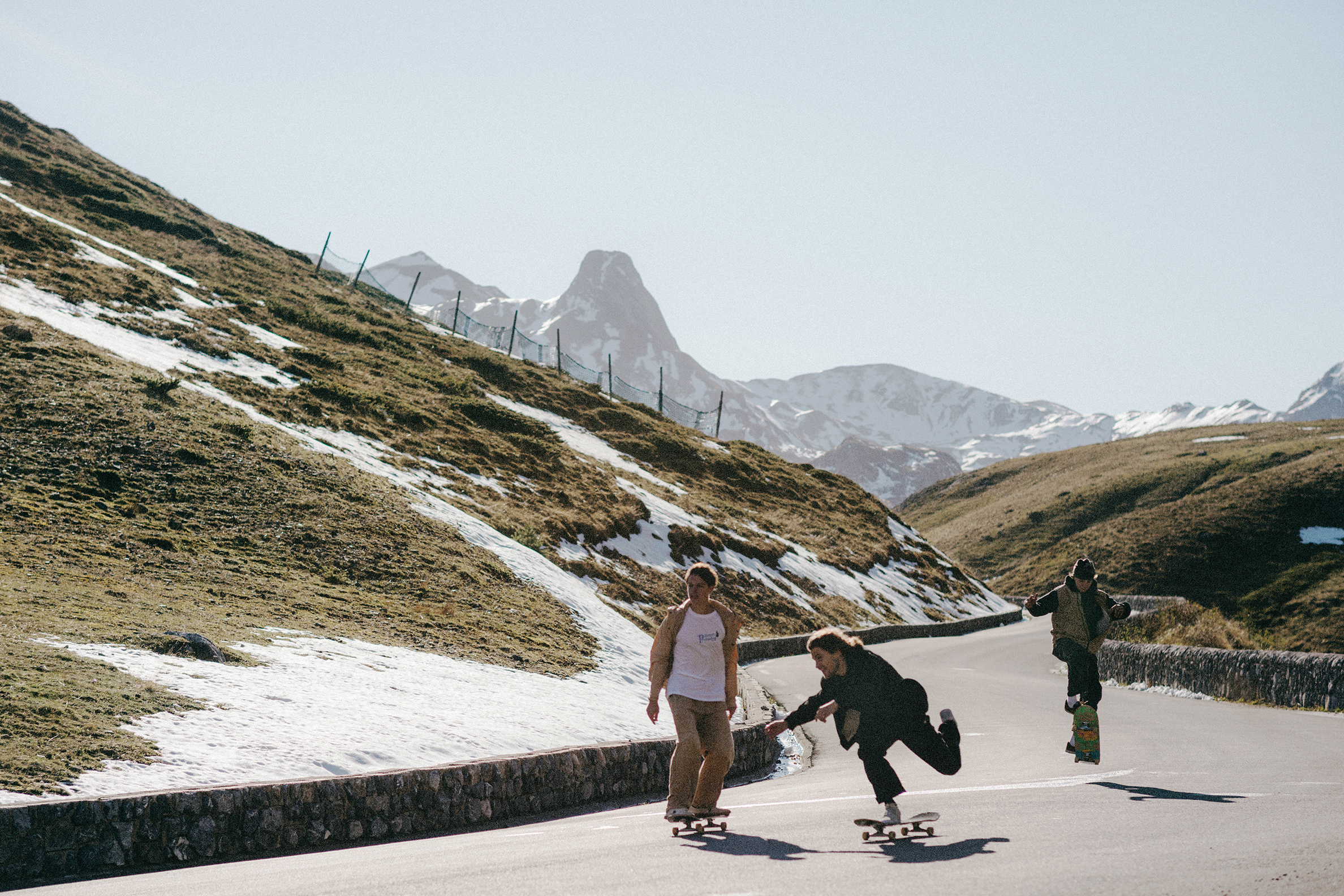 Element 2023 Great Outdoors Preview
Retail Buyers Guide: Great Outdoors 2023 Retail Buyer's Guide
Brand: Element
Interviewee: Reynald Gautier, Global Creative Director
Two years after the pandemic hit Europe: How has Covid-19 impacted the Outdoor Market?
Covid halted travel for long enough encouraging people to look at what was possible within their own back yard. Local adventures, simple and attainable. It encouraged a lot of people to take up lost activities or discover new activities. Skateboarding, climbing, cycling, running, hiking, camping etc… Whist travel has resumed, some will have dropped out of those new-found activities, however, many have stuck with it having newly discovered or re-discovered that a simple connection with nature makes you feel much better and it's hard to let go of it again. For Element, we see a rise in younger skateboarders partaking in other outdoor activities such as bouldering, cycling, hiking, running, camping etc… This is great for youth culture and the brands whose roots are planted in being outdoors as much as possible. 
How has Covid-19 or the economic status affected your SS23 sell-in plans (delays/ range cancellations/ carry over)? 
Element has focused on the opportunity provided within this moment to create a real focus on improving quality through product and brand story telling. Doing less, better. Cleaner product, clearer, better designed product with more emphasis on what is important to us as a skateboarding brand rooted in our love of being outdoors. This has provided a much clearer picture for sell in across key and essential products, stories and partnerships. 
What are the major trends in the Outdoor Apparel market next Spring/Summer? 
For Element, it's not so much a question of trend, but more a question of creating poignant products, stories and activations centered around the link we create between skateboarding and our engagement with nature and outdoor pursuits. The product is designed to suit both without having to outfit change. There are similarities for example between the bouldering and skateboarding communities where a product such as a pant or shorts example has been designed for both activities, but equally is a daily garment that can be worn without shouting one activity or the other. Our purpose is to create a very adaptable product for casual outdoor but always routed in skateboarding.
What marketing stories and themes are you telling in your Outdoor Apparel line for SS2023? 
We have a few, however, the real focus is on telling our own story. We do however have partnerships with Bisous Skateboards on a full cut and sew collection, Smokey Bear with a give back to wildfire prevention services and numerous artist-related stories. 
What are the most important technical features & materials? 
For spring seasons in general we tend to focus on comfort, air flow as with tech we mainly take a more 'analogue tech' approach. We focus more on the cuts of the garments with critical detailing supporting the functionality. We are a skateboard brand engaged in outdoor pursuits, and the garments are designed to provide simple access to these pursuits but through the lens of a skateboarder, therefore, comfort, airflow is key vs highly technical fabrics in summer seasons. 
We of course use a mixture of varying functional fabrics designed to provide protection from the Elements throughout the collection, but technical components alone are not the key factor in getting out there and enjoying yourself, we are skateboarders, and we have a much more DIY approach to apparel in nature/outdoors.
What about silhouettes, looks & styles? Keep it simple. 
Our lookbook will provide a clear explanation.