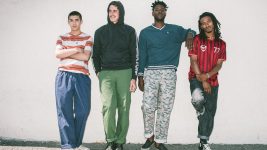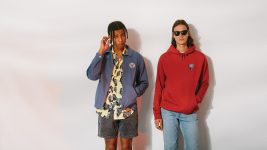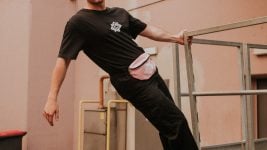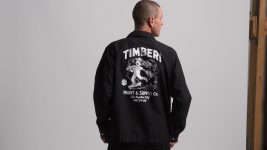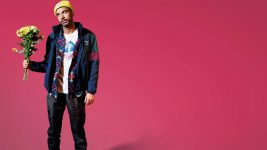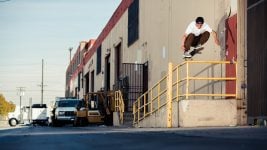 The streetwear universe is broader than ever – so what are the shining stars for next season? For your orientation, here's our Fall/Winter 2019/20 Men's Streetwear Retail Buyer's Guide by Dirk Vogel.
Formerly the sole domain of skateboarders and other urban types, streetwear is more popular than ever. It has officially become part of the high fashion canon and dominates the mainstream. Some major brands blatantly copy from streetwear labels, others give praise where praise is due. The latter happened in the Fall 18 collaboration between Ralph Lauren Polo and London-based skateboard brand Palace that sold out within a matter of minutes.
But this kind of hype comes at a price: Consumers want new pieces and trends as fast as possible, to a point where new hot drops arrive every week. Authentic brands with boardsports backgrounds choose not to play this game: "Fast fashion? Really not interested! It's a completely different market. We construct jeans to be as strong as possible and therefore last longer. We don't chase fads to grab an extra euro," said Filip Elerud, Co-Founder at 19.91 Denim. This sentiment is shared by a rising number of brands, who feel it's okay to retain key collection pieces for several seasons and prioritize quality at accessible price points.
Speaking of price points, boardsports labels may not stoop down to fast fashion's low prices, but still offer tons of bang for the buck: Graphic tees gravitate around €29.99, hoodies at €59.99, knits and flannel shirts €69.99, quality denim around €74.99, and jackets between €129.99–179.99. Aside from scoring significant value, hunting down your cold season wardrobe at the local board shop instead of H&M limits the chances of ending up wearing the same threads as hundreds of other blokes in your town.
KEY PIECES FOR FW19/20
Nobody has a crystal ball, but here's how industry insiders see next season's direction. "We are bracing for chilly winter streets, making a statement with multiple layering. Workwear-inspired jackets cover layers of textural contrasts, checks, and quilted nylon, resulting in varying hemline proportions and clash pairings. The overall look gets a streetwear vibe when mixed with hooded sweats and casual footwear," said Dan Preston, Global Design Manager at Globe. Workwear looms large over FW19/20 collections, next to grunge and hip-hop influences peppered with mid-90s flavours. Here are some key pieces to watch:
Anorak-style jackets. Functional and timeless in style, these jackets are loaded with boardsports-approved tech, like 20,000-water resistance in the Protest 'Hopton' anorak and comfy warmth in Brixton's 'Monte' jacket.
Polar Fleece tops. If there's one must-have staple for FW19/20, it's got to be zippered fleece tops available from almost all brands in this guide. Easy to layer, comfortable to wear, and now in a surprising array of colourways – check Primitive's camo-patterned 'Montreal' fleece.
Flannel shirts. Perhaps it's the Grunge revival, but flannels are all over streetwear collections next year. Look for tone-on-tone patterns or neon thrown in for contrast. Also heavier versions such as Globe's 'Clifton' heavyweight flannel shirt that doubles as a lightweight jacket.
Polo shirts. Not just for prep schools anymore, polos get the streetwear treatment with cool knit patterns and details. The Brixton 'Our Hunt' quarter-zip long-sleeve polo leads the way with black and yellow colour blocking and a vintage inspired feel.
Light denim jeans. For years and years, denim trended on the dark side. That's officially over. Prepare for light denim jeans – even stone wash is back – disrupting denim walls in shops, while corduroy picks up steam for 2019.
Fishermen's beanies. The official headpiece for next season? "Fisherman Beanie on the mop of hair and done," said Julian Wolf at Homeboy. Worn high on the head, these knit beanies are everywhere next year.
Sleeper trend: Suit pants. For a gentlemanly touch, look for cropped and tapered suit pants with regular fit, made from soft, blended viscose fabrics in different patterns like pinstripe, micro hound's-tooth and micro herringbone, for instance the Wemoto 'Charles' line.
MATERIALS
Cold season puts a premium on warmer threads, like the aforementioned fleece pieces and insulated anoraks. Instead of trying to reinvent the wheel, more and more streetwear brands are implementing proprietary performance fabrics in their collections, including tons of GORE-TEX. Globe has teamed up with POLARTEC for a line of jackets that, "employ the unique versatility of POLARTEC fleece and the utility of engineered nylon camo, with functionality, form and comfort as focal points." Last season's trend towards sustainable materials continues, as brands such as IrieDaily participate in the Fair Wear Foundation and other certification schemes and HippyTree are developing more sustainable fabrics for all categories. Aside from knit materials in tops – but not in a granddad-sweater way, but with lit graphics – rip-stop pants are next season's major surprise.
DENIM
Here's a special look at what's hot in jeans – or not. "Distressed skinnies in black or strange washings are dead! You even make yourself a little ridiculous wearing them. Loose-fit washed blue jeans in a vintage look are a must-have in every wardrobe but also rich colours like yellow or red are finding their way to the more conventional customers," said Julian at Homeboy while pointing out the 'X-TRA Baggy' pant. Nevertheless, most brands bank on diversity, including 19.91 Denim with four skate-approved fits featuring Warp Stretch. Reel Jeans cover it all from loose to baggy in straight, tapered, loose, and regular cuts. Brixton's European marketing specialist Quentin Loritte is stoked on the newest fit, called 'Method', in faded indigo with skateboard-specific range of motion in the 'Blank Generation' collection. Marcus Hyltbring at WeSC introduces, "a collection with paint and distressed washes. The USP is about details, washes and fits."
FITS & SILHOUETTES
The baggier trend in pants is coming to a full boil next season. "Slim fits will make room for more regular and loose fit pants. Also cropped pants will defend their position," said Stefan Golz, Creative Director at WeMoto. At LA-based brand Primitive, European distributor Alex Cock at Nineteen76 Distribution sees, "looser cuts and cut-off hems. Regular stonewash. We are seeing more success with sweat pants and track pants." Meanwhile, several brands pointed out that pant fits are still "all over the map" these days, so retailers need to stock what their customer base demands. On tops, the boxier, roomier trend also continues to gain momentum, with an interesting blend of longer base layer pieces and shorter jackets.
COLOURS & GRAPHICS
Next season's colourways explore familiar winter territory. "Black, navy, olive, brown and sand. Camo is also an option," said Tomasz Mielcarek, Global Team Manager and Marketing at Reel. Protest is teaming up with team rider Andri Ragettli on an entirely black-and-white collection to make a statement. Dan at Globe expects, "flashes of mustard joining classic red, white, blue, and green via creative colour blocking."
Graphics are difficult to pin down in FW19/20, but there are standouts: First of all, floral prints and generous graphics applications on pants are trending. Second, huge logos on the front of tops are making way to larger back graphics and – hot trend alert – sleeve prints on long-sleeves and hoodies. And third, graphics are trending towards 'zine-style, hand-made designs with a punk edge, while animation styles from the likes of Hook-Ups and Primitive's collab with Dragon Ball Z are trending. "The Primitive x Dragon Ball Z collection is unique and features the characters and original artwork that still gets people hyped. It will be huge here as it has been in US," said Alex Cock. HippyTree are launching an athlete inspired capsule collection in collaboration with Jimmy Webb, "one of the top climbers in the world. Listening to the wants and needs of those using our gear the most, then translating that through the collection has been valuable in making great products," says Josh Sweeney, Director of Global Sales.
Similar to the socks segment, a major season trend consists of pairing washed fabrics such as tie-dye or cotton-candy wash (for instance by LA-label HUF) with loud graphic prints. The result is a layered, complex look that signifies added value. Globe is banking on horizontal stripes next season, paired with clashing patterns such as plaid for contrast. And don't write order sheets for FW19/20 without picking up some camouflage, as several brands are reinterpreting this streetwear staple, including Protest: "This new camo print is a work of art. Seen from a distance, it's a camo print but up close you see the watercolour layering of tone on tone," said Ingrid Kalma at Protest.
Closing out this season's Retail Buyer's Guide, major congratulations are in order: Swedish streetwear mavericks WeSC (We Are The Superlative Conspiracy) are celebrating their 20th anniversary in 2019 with a special capsule collection. Marcus Hyltbring promised more details on key pieces to be unveiled during next sales season, but already confirmed a satin anniversary coach jacket. Over in Berlin, skate-inspired clothing brand IrieDaily is turning 25 this year and will be celebrating with the Authentic School 2.0″ Collection. "The collection takes you on a short time journey and presents designs from the beginning of IrieDaily and takes you back to the present with updated artworks!" Congratulations to both of these brands – and congrats to everyone in streetwear, because it's never been hotter than today! Started from the bottom, we're still here.