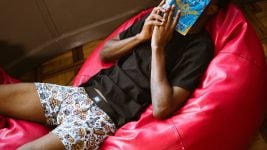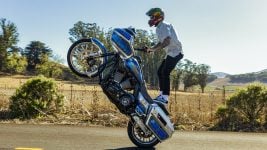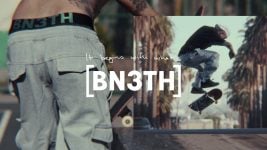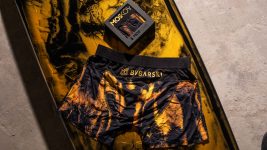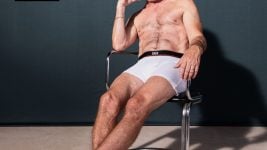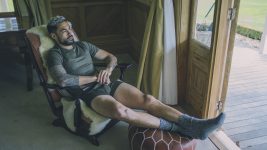 Men's Underwear 2023 Retail Buyer's Guide
A revised concept of masculinity is driving demands for high quality, functional, and good-looking underwear. By Rocio Enriquez.
The demand for innovative men's undies keeps rising. Men have updated their concept of masculinity, and they unapologetically look after themselves. They are mindful of the comfort and protection that an active lifestyle requires. They make conscious choices about what they put on their skin, especially in sensitive areas. This mentality is driving the adoption of technical fabrics and innovative constructions. Bright colours and conversational prints invite this garment to trespass trousers waistlines for recognition. Sustainability seals the deal.
Shapes.
Brands rely on their proven designs. Muchacho Malo offers the sporty 1010 boxer shorts and the modern 1132 ones. Ethika keeps pushing their original 9" inseam staple fit and a shorter 6″ mid-length one. Moskova offers one fit, the M2 boxer, in two lengths. Iceabreaker long and short boxers are versatile enough to hike or do snow sports, but also during downtime. Stance's premium boxer briefs offer tailored support in a 6" inseam style, with side entry and core flex waistband. American Socks will expand their boxer brief collection with new looks inspired by streetwear style, some matching their socks. Bn3th introduces a new 2-in-1 style called the "Agua Volley Short". They are extending their ISPO award-winning North Shore Liner with a Bib Short and a Bib Tight version. Their Glacier Creek Merino Wool will see a boot cut base layer version aimed at active users.
Materials and construction
There are lots of technologies to speak of. Bn3th features their patented MyPackageTM pouch technology in all their styles. "A pucker gusset panel allows the underwear to contour the body, and carefully placed flatlock seams prevent chafing", explains Peter Olson. They use Ionic+TM No Stink technology. Stance relies on their ButterBlendTM fabric for softness, FreshTeckTM for odour management, and their FeatherSeamTM and WholesterTM construction techniques. "Our patented WholesterTM technology gives maximum support to keep your boys snug without sacrificing freedom and comfort", says Alex Root. Saxx features their patented BallPark PouchTM construction. The anatomically engineered hammock-style pouch provides comfort and support for active lifestyles. They use DropTempTM for temperature control. Iceabreaker, American Socks and Muchacho Malo use FlatLock stitching to reduce bulk and enhance comfort. The latter's 1132 boxer shorts are made from one panel to reduce the number of seams.
Cotton, polyamide and elastane are the preferred materials for this type of garment. Muchacho Malo offers a premium cotton specially knitted for them. "Our Pima cotton collection features a more luxurious long-fiber cotton, soft to the touch and extremely durable", says Thomas ten Broek. They also work with cotton modal, microfibre and bamboo. Most brands implement sustainable options. Bn3th and Iceabreaker use TencelTM, made from sustainably sourced wood. Bn3th uses EcoDryfabric, made from 100% recycled materials. Iceabreaker offers Merino wool, avoiding petro-chemical yarns. Saxx uses recycled polyester and LenzingTM EcoVeroTM certified viscose. American Socks opts for a soft blend of organic cotton. Sustainable practices transcend to production processes. Many brands cooperate with platforms that protect the environment. The elimination of plastic in packaging is widespread.
Looks.
Underwear is a canvas for artistic expression. No trends regulate what can be told through a boxer short. American Socks has summer prints with flowers, surfboards and pineapples, but also graphics inspired in the tattoo culture and urban art from the 90s. Bn3th presents new Hex patterns and bandana inspired prints. Stance offers wild florals, heritage stripes and geo motifs. Iceabreakercombines their more playful prints with traditional ones, like stripes. Ethika elaborates them with depth; it takes some time looking at the illustration to decipher it. Muchacho Malo's runs two main themes. "Myths of Culture" has a strong artistic component, and "It's a man's world" features male animal prints.
Collaborations are widespread. Saxx features artists Geo Law and Rob Flowers. They have partnered with Testicular Cancer Foundation to create a special pair. It includes a graphic that shows individuals how to perform self-exams. Moskova collaborates with "Keep a Breast" foundation and BugarskiSurfobards. Ethika has a signature series with Valentino Rossi. They are also launching new styles designed by musicians Russ Millions, Rick Ross, and French Montana. Bn3th has a colourful collection with artist Madsteez and some surprises ready for the Jason Momoa collection. American Socks announces capsule collections in collaboration with artists.
Retailer Support.
Good in-store presentation is the most helpful form of support. American Socks has a cardboard box that fits their displays and comes along with custom hangers. Bn3th has readily available POP and packaging. Ethika offers a mannequin with insert images to display the length of the product. Muchacho Malo supplies promotional cardboards and banners to tell the story behind the print. Moskova believes in impeccable service, fast turnaround on orders and at-once inventory availability. Bn3th improves their B2B user experience through their NuOrder platform.
Inflation, scarcity and logistics have been a challenge. Nevertheless, brands have secured timely pre-order deliveries and good levels of replenishing stock.