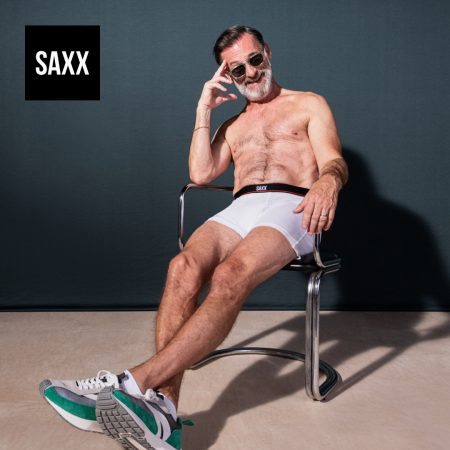 Saxx 2023 Men's Underwear Preview
Retail Buyers Guide: Men's Underwear 2023 Retail Buyer's Guide
Brand: Saxx
Interviewee: n/a
What are the key trends in Men's Underwear?
We are seeing a shift from outdated definitions of masculinity that dictate that men shouldn't have time, or the need, to take care of themselves. This long-overdue evolution is causing men to embrace self-care routines in a way that they weren't in the past. Men are thinking about what they put in and on their bodies. They have skin care routines, they are talking about their mental health, and making a conscious choice of what pair of underwear they will put next to their most sensitive regions +16hrs a day. Simply put, men are treating themselves better, and this is driving adoption of our premium products. We invented pouch underwear and our patented BallPark Pouch™ technology solves a problem for men that they have been suffering through for way too long. This anatomically engineered hammock-style pouch provides superior comfort, support and separation for active lifestyles with lightweight, breathable, and moisture-wicking fabrics to keep men feeling confident. We use sustainable materials such as Lenzing™ EcoVero™ certified viscose and other elastane blends in our underwear OEKO-TEX® STANDARD 100 certified. Lastly, men are no longer shying away from color but exploring bolder hues to make a statement with their underwear.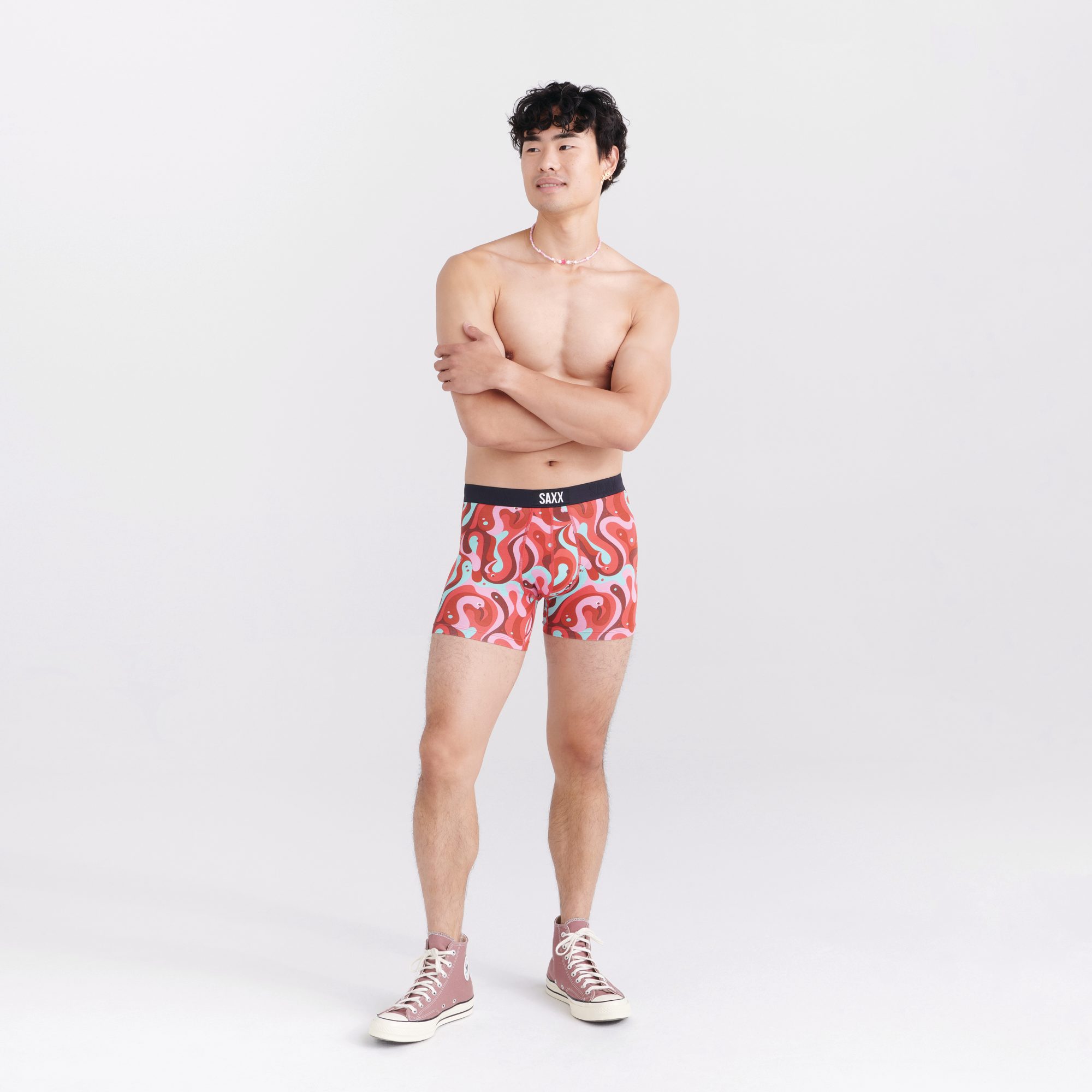 What materials are you using?
Continued customer favorites (viscose/elastane blend, cooling cotton/modal/elastane blend, DropTemp™ cooling mesh.Our underwear is designed with comfort and movement in mind, using customer-favorite materials such  as recycled polyester, Lenzing™ EcoVero™ certified viscose, elastane blends, DropTemp™ cooling cotton, and DropTemp™ cooling mesh. DropTemp™ cooling mesh has been able to transcend across multiple collections because of its lightweight and breathability providing superior temperature control. Its unique capabilities to keep wearers cool and dry in any climate, along with its great durability, was something we wanted to showcase across collections. Our materials that are certified by Lenzing™ and OEKO-TEX® provide a range of benefits, helping to keep our customers comfortable and ensuring optimal flexibility across a wide range of activities while reducing environmental impact. 
What manufacturing techniques are you working with?
Exclusively engineered DropTemp™ Cooling Technology. A unique mesh stripe fabric construction that amplifies your body's natural evaporative cooling capacity. Delivers exceptional breathability and quick-dry functionality. All-over mesh insets enhance airflow in high heat zones. DropTemp™ Cooling Cotton. This fabric combines the cooling powers of our DropTemp™ technology in a buttery-soft cotton/modal blend. Features 4-way stretch for unrestricted movement. DropTemp™ Cooling Hydro. An ultra-light micro-mesh designed for activities in and out of the water. Its smooth face is breathable, quick-dry, and quick drain. DropTemp™ tech boosts your body's natural cooling capacity. BallPark Pouch™ Technology. The BallPark Pouch™ is a scientifically engineered three-dimensional pouch that secures your balls in a hammock-shaped pouch. It's constructed from breathable, moisture-wicking fabric to prevent chafing and irritation for even the most active lifestyles.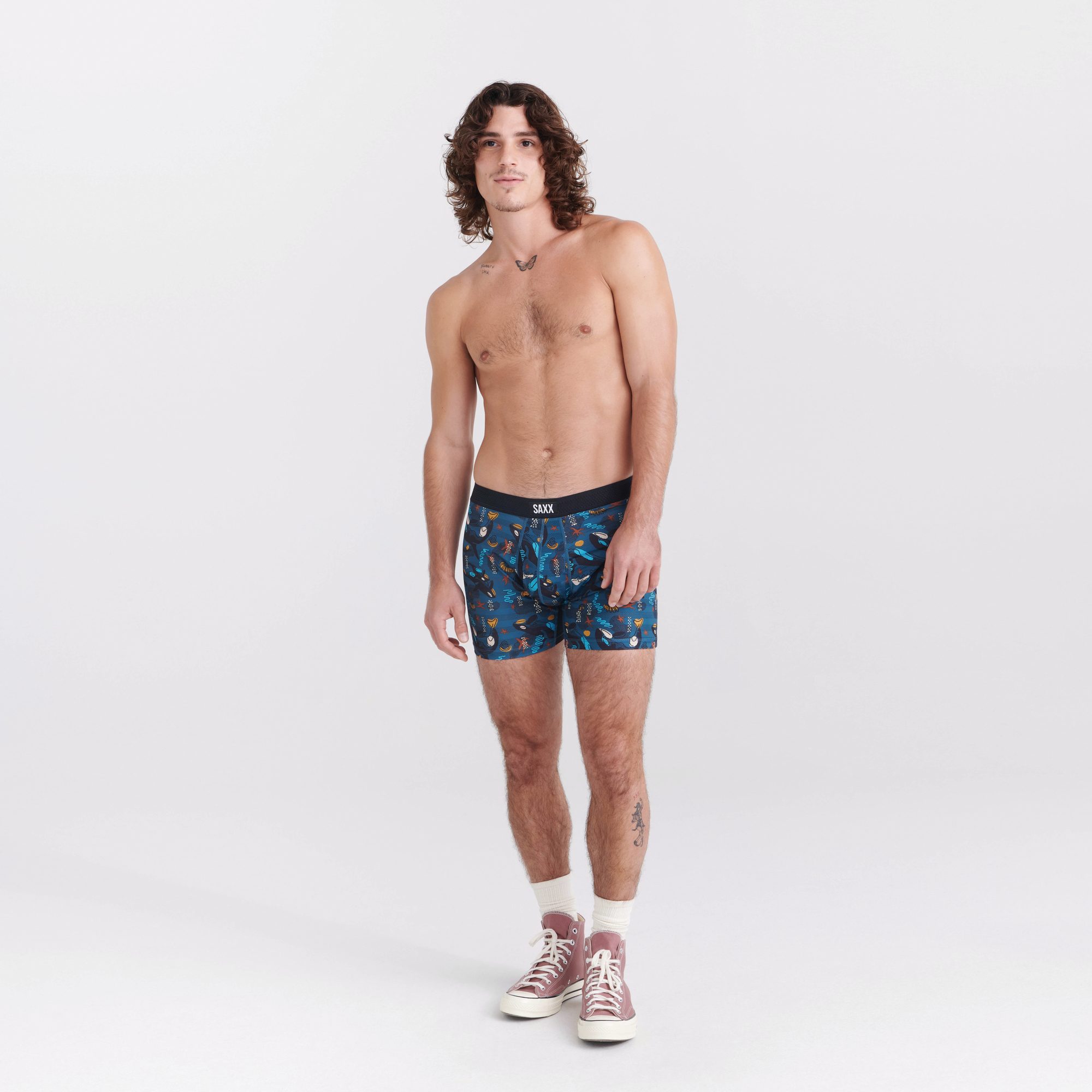 What colour palettes and graphics are you featuring in this collection? Any standout prints or collaborations you'd like to highlight?
We have taken our Artist collaborations global and in 2023 we are featuring designs created by UK artists such as Geo Law and Rob Flowers. Our goal is to empower men to prioritize their health and enhance their overall wellbeing. To this end, we have partnered with the Testicular Cancer Foundation to create a special Give Back pair of underwear. TCF has been dedicated to raising awareness, providing resources and educating individuals for those affected by testicular cancer since 2009. Our collaboration with TCF not only involves offering a unique pair of underwear with a distinctive bellyband in support of their cause but also includes a graphic that shows individuals how to preform self-exams. Our mission is to generate awareness around this serious issue and encourage men to take ownership of their health through regular self-exams, while also fostering more dialogue about testicular care.
How are you addressing sustainability?
Lenzing™ EcoVero™ certified Viscose – speak to at least 50% of viscose certified sustainably sourced. EcoVera and Okeotex. SAXX uses Lenzing™ EcoVero™ certified viscose, which ensures our products are made with responsibly sourced, traceable viscose. OEKO-TEX® STANDARD 100 certification for products within our range like DropTemp™ Cooling Cotton and Non-Stop Stretch Cotton ensures that every component has been independently tested for safety. We design other environmentally preferred materials into our products such as recycled polyester in high performance styles.
What is your situation regarding stock and deliveries?
Fortunately, In the UK and the EU we have had minimal delays to our preorder deliveries and as a result to our commitment to replenishment stock our reorders have not been negatively affected.  Our team took extraordinary measures to make production commitments early so as to ensure coverage of demand for preorders and reorders.
Best Sellers
Testicular Cancer Foundation (TCF) Give Back Pair: The Give Back Pair features a bellyband graphic with Testicular Cancer Foundation, the BallPark Pouch™, and a graphic showing how to perform self-exams provided by TCF inside the packaging. This pair of underwear showcases the synergy between TCF and SAXX's mission to encourage men to prioritize their wellbeing.
DropTemp™ Cooling Cotton: The DropTemp™ Cooling Cotton boxer briefs are the perfect go-to everyday staple. Its moisture-wicking and quick-dry capabilities keeps you cool and comfy even when the heat is on.