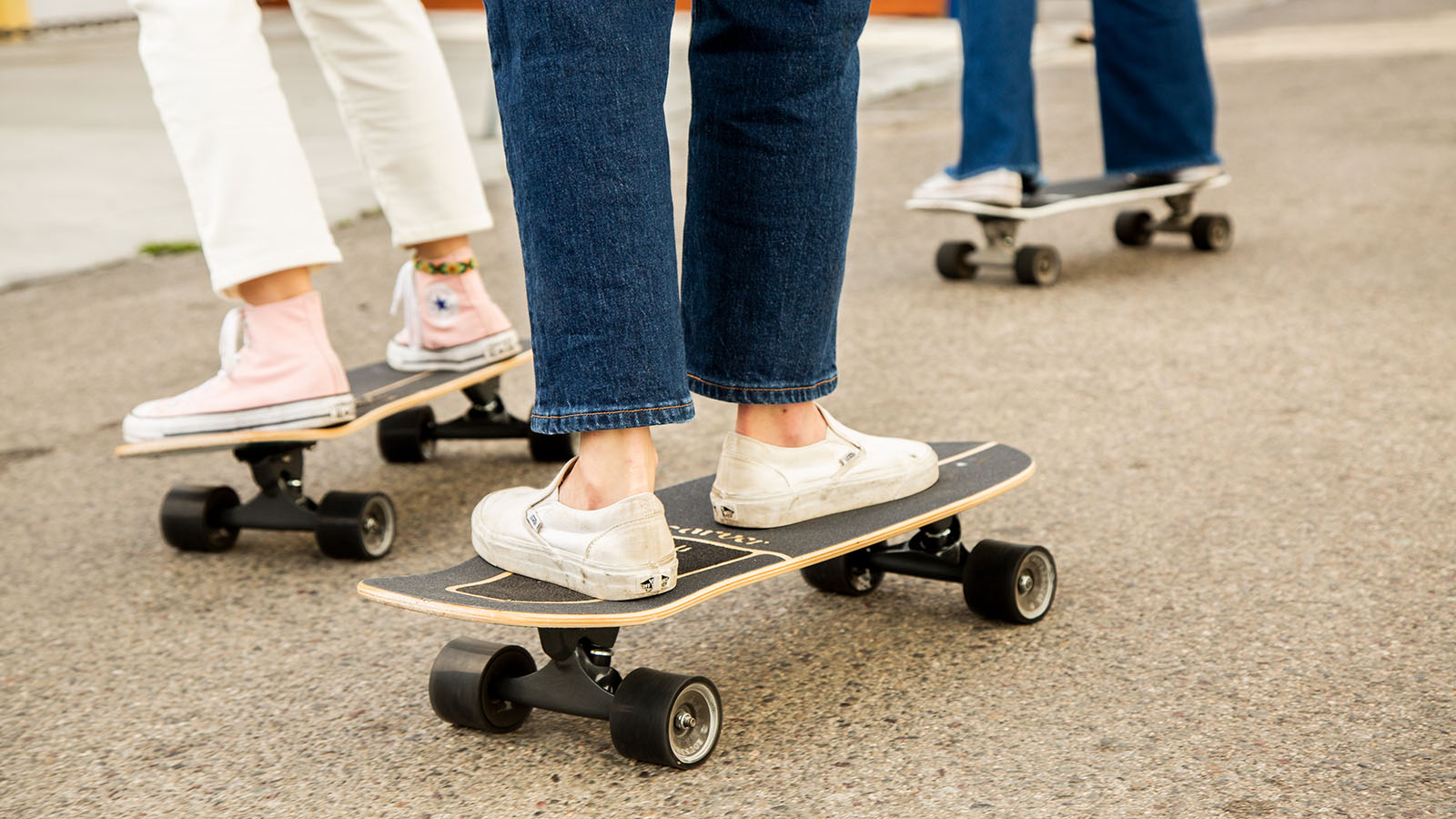 Carver SS20 Surfskate Preview
Retail Buyers Guide: Surfskate SS20
Brand: Carver
Interviewee: Eben Woodall, vice president sales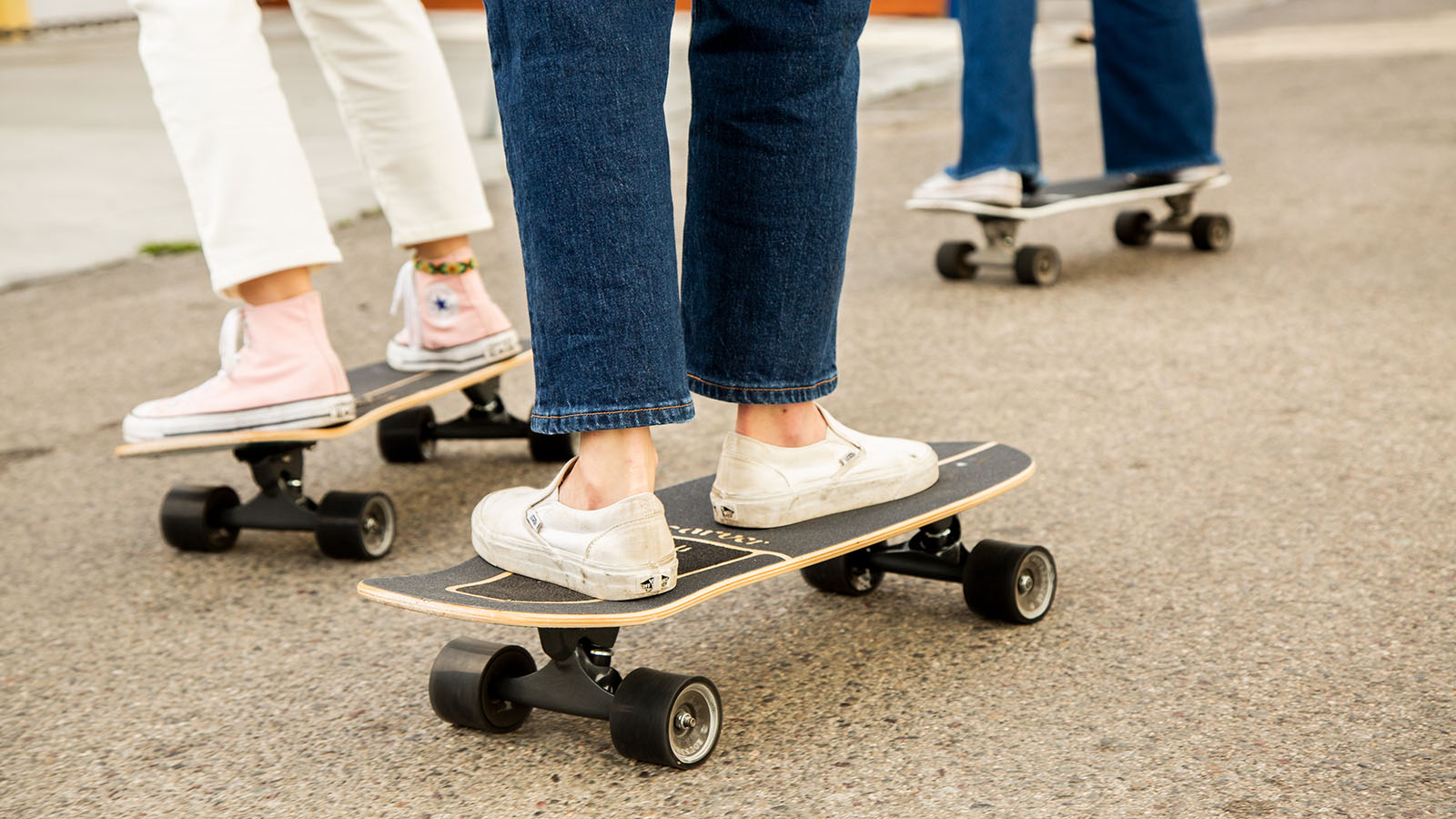 MARKET
What is the current relevance of surfskate on the cruiser and longboards market? 
After years of innovation, developement, and performance excellence, surfskate is now coming into its own and is regaining its historic place in skateboarding. While there may be a superficial similarity to cruisers or longboards, surfskate is distinct from other categories because of its true surf performance. Storytelling is key to conveying the surfskate message and Carver continues to lead the push with compelling stories and images that help convey the stoke of surfskate.
And what kind of demand has your brand been experiencing in this category?
Demand has been blowing up as we continue to grow while our overall sell-through increases. Our new 2019 line including the new '…Lost Surfboards' collaboration, the new 2019 'Channel Islands Surfboards' collection, as well as the launch of the 'Triton by Carver' line with smaller boards designed for the younger rippers, shows Carver creating a global buzz of the likes we have never seen. It's been insane, and we are stoked to hustle to keep up with orders!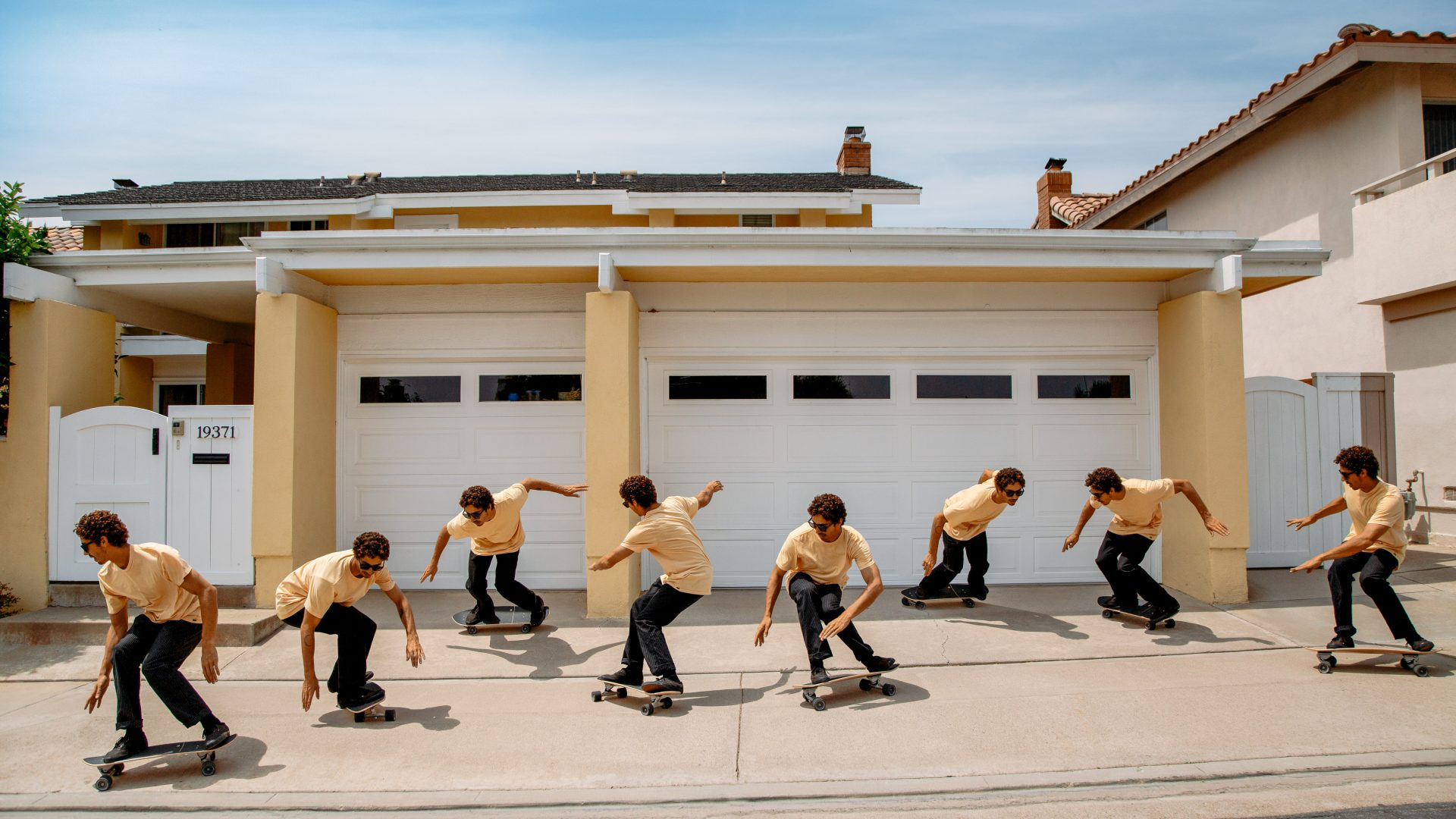 What kinds of customers does surfskate attract?
What is so exciting about surfskate is that it attracts a very broad demographic, from the younger generation to the older set, both for men and women. The women's market is our fastest growing segment right now. The accessibility and easy approach to surfskate, along with the exploding surf market, really gives everyone an opportunity to have fun and surf the streets, whether you are landlocked, the waves are flat, or you just want that surfy feeling under your feet.
How should retailers play this category?
Strategy number one is to convey how surfskate differs from the longboard or cruiser categories, and how it needs its own space on the floor. It takes time to perform product clinics and translate new technical information to educate our retailers on the overall features and benefits, and how to sell Carver, but after a lot of effort we're seeing strong results. It's important to discuss with retailers the need to allocate open-to-buy dollars to surfskate in order to fuel the growing fire and not lose growing inventory turn. Our customer service is second to none and we always strive to be the easiest company to deal with for our retailers.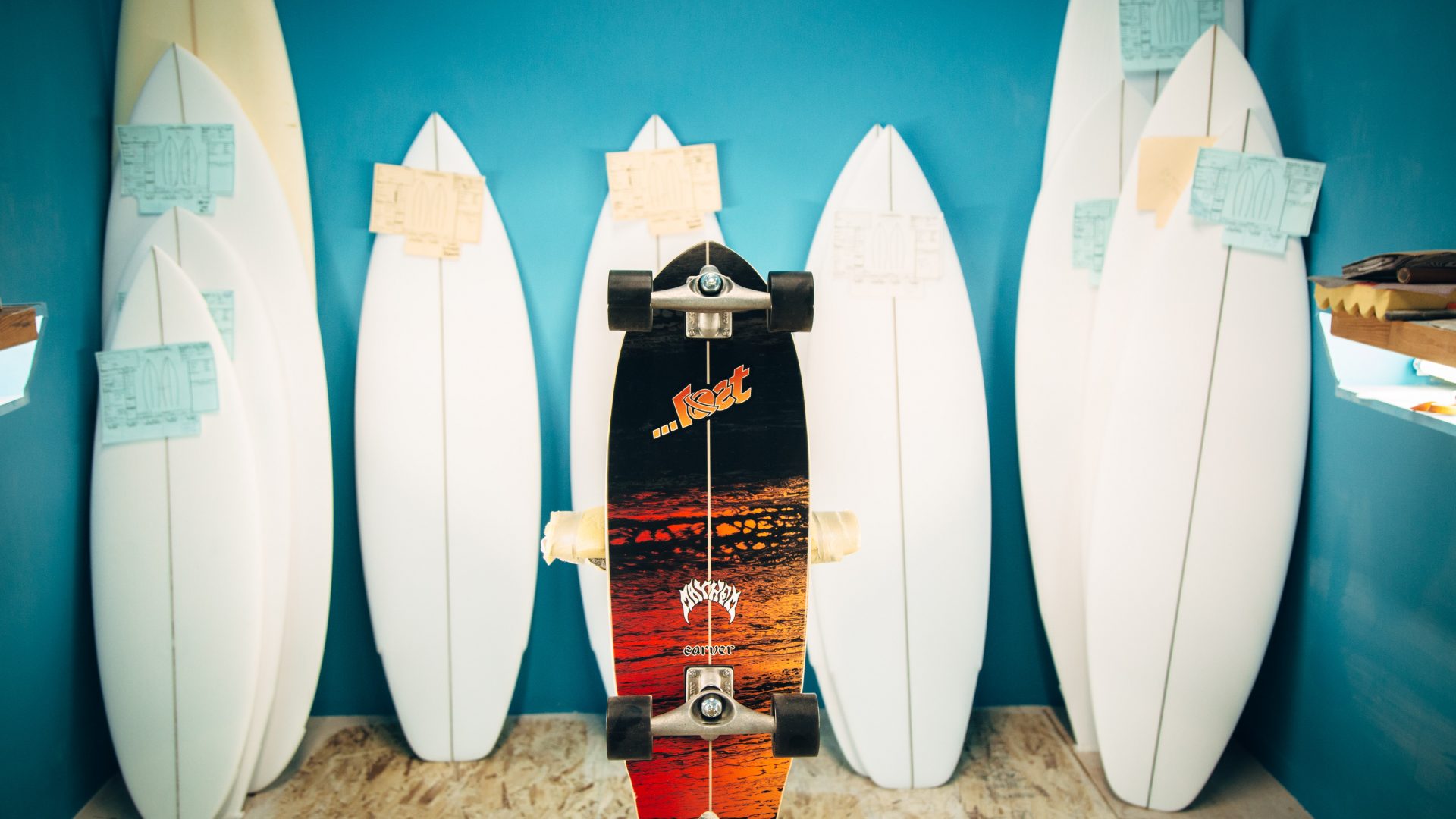 BOARDS AND CONSTRUCTIONS
What is the trending deck shape in surfskate?
Because of the inextricable relationship between surfskating and surfing, Carver's shapes are naturally inspired by surfboard shapes, but first and foremost they are functional and performance-based designs. Our collaborations with …Lost Surfboards and Channel Islands Surfboards are some examples of top selling surfboard models inspiring surfskate decks.
Does the category mainly revolve around completes?
Completes sales are our bread and butter, however our C5, CX, and C7 truck sets and kits allow any skateboard, and especially those retro re-issues, to be converted to a surfskate. We're seeing more people customize their own boards, often as part of a larger quiver of surfskates.
What special design features are boosting the surfskate trend?
Directional molds are a big part of surfskate design, and Carver continues to innovate with its new Hyperspoon mold, combining a traditional skate kick tail with a compound molded nose spoon that hugs your front foot for more pumping power. Wheelbase is also an important performance feature, and at Carver we offer a wide range of wheelbase options so you can find your ideal ride.
TRUCKS AND HARDWARE
What kinds of trucks do skaters need for that surfy skate feeling?
Carver offers 3 main trucks systems: the C5 for a lower profile and more stable streetsurf ride, the CX for a snappy and responsive surf/skate experience, and the C7 dual axis truck for the most adjustable and flowy ride of the three. These innovative trucks are at the core of what gives riders that surfy feeling, and as the originators of this movement we continue lead progression in surfskate technology.
What kinds of wheels support surfing on concrete?
Grip with roll speed is the foundation of a great surfskate wheel, and Roundhouse by Carver offers a wide variety of wheels made specifically for surfskating performance. Our Ecothane Series offers an 81A durometer in our special formula that is both grippy and fast, while our breakthrough 69mm/78A Concave Series is the ultimate ultra-grip wheel that pushes energy back into each pump. 'They Grip, You Rip' is not just a tag line, it's a statement of fact.
Are you offering any accessories for surfskate? Perhaps anything to upgrade existing set-ups to a surfskate board?
Being able to adjust your trucks on the fly is such a great way to adapt to new terrain, so we make the smallest, most durable and stylish skate tool we've ever seen. We call it the Pipewrench because its big on wrenching, but small in your pocket. Rebound is key to a great truck, so we offer premium replacement bushings in many sizes. Carver's built-in Abec 7 precision speed bearings are meant to keep speed through carves, and now available in packaged sets for retailers.
BEST SELLERS
Our latest Channel Islands models continue to lead in sales, along with our newest …Lost collection. As a little rippers line, Triton is coming up fast with smaller shapes and lower price points.