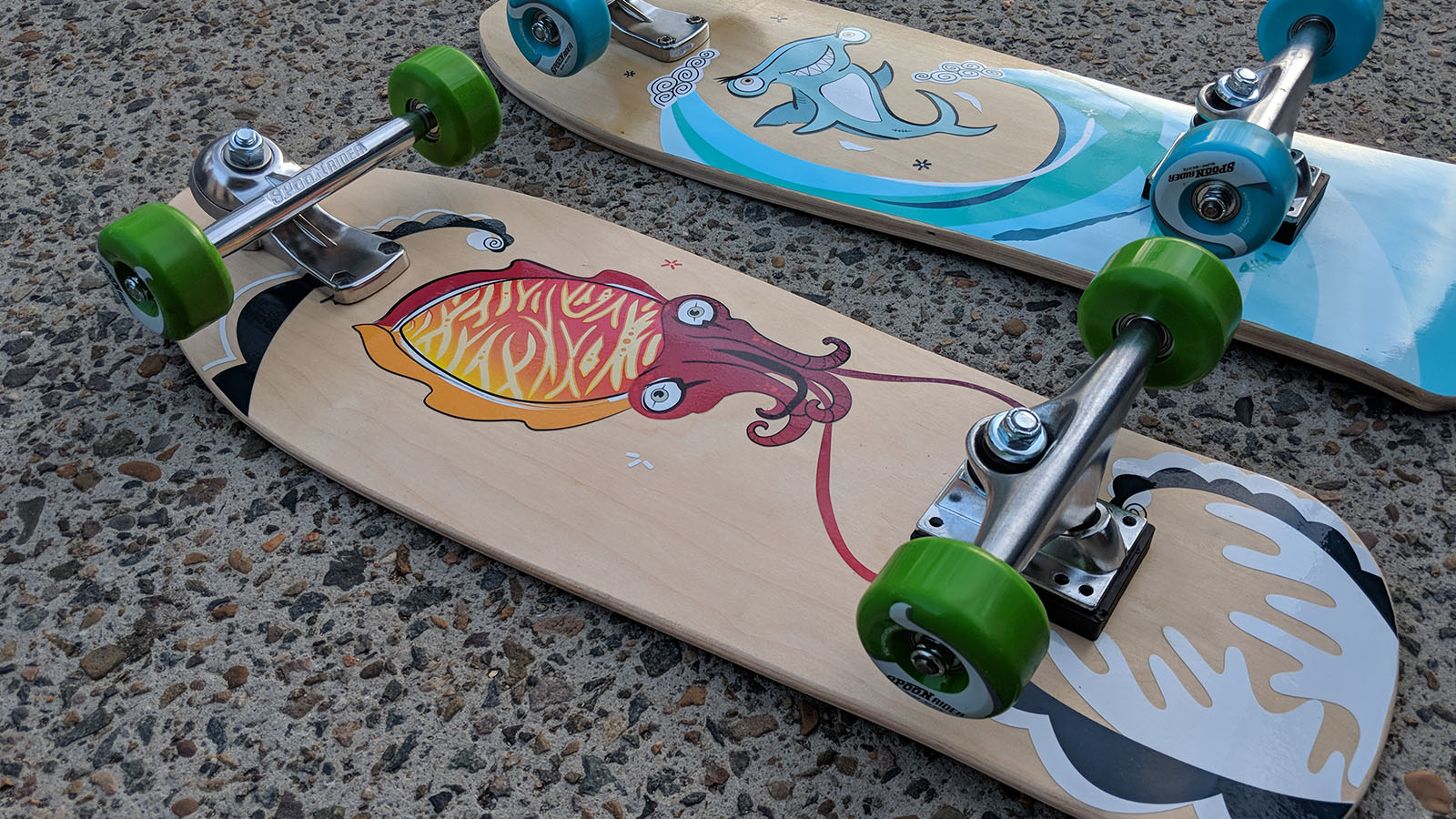 Smooth Star SS20 Surfskate Preview
Retail Buyers Guide: Surfskate SS20
Brand: SmoothStar
Interviewee: Rhett Hookham, International General Manager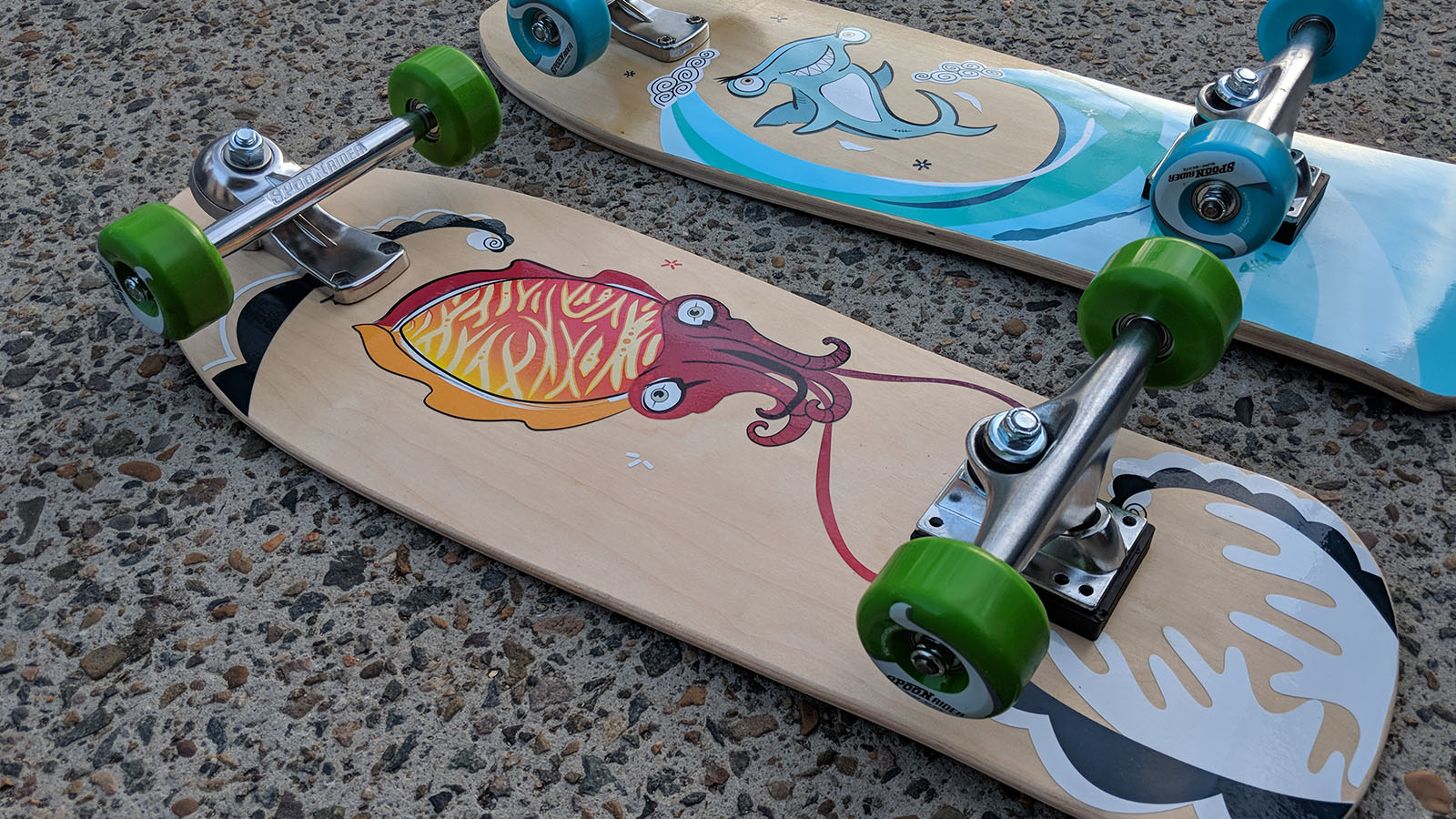 MARKET
What is the current relevance of surf skate on the cruiser and longboards market? And what kind of demand has your brand been experiencing in this category?
To be perfectly honest, there is almost 0 relevance to the longboard market. 99% of our customers are surfers and don't really skate or have little experience in skating. Most of our customers are asking specific technical questions about the relevance to improving their surfing. SmoothStar is a 100% pure surf company, in fact we remove all relevance of "skate" from our brand.
Having said this, there is a little bit of a grey area of cross over specifically in Europe regarding cruisers and surf skates. Some customers want to just generate the speed and think that is what surfing is. In 2018, we called this the "European Wiggle" and it has stuck. Wiggling is NOT surfing, it's just wiggling your feet back and forth without any movement from your upper body. Upper body movement controls what is under your feet with both surfskate and surfing. What Europe needs is education, what is surfing and what is wiggling. SmoothStar has been very dedicated to this and is providing a lot of surf material to help educate customers and retailers on the difference between "wiggling" and "surf training". The feedback from 2018 education clinics was incredible and we put in further products and budgets to provide more educational resources into European surf market.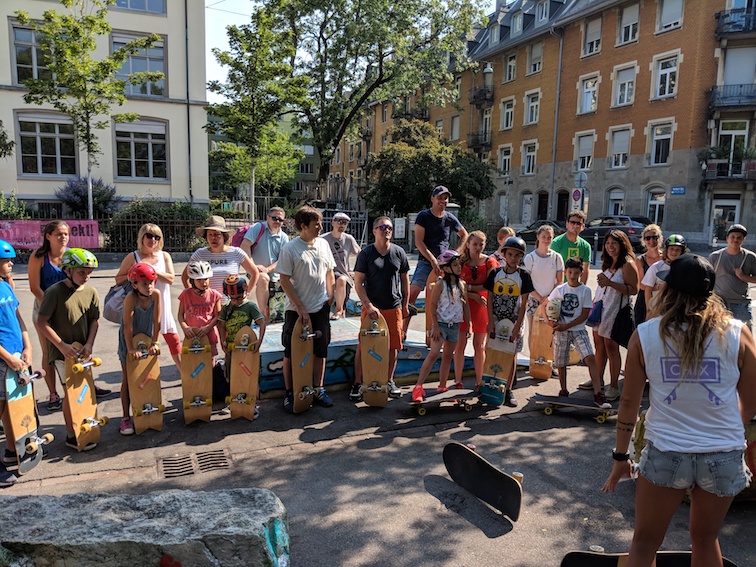 What kinds of customers does surf skate attract?
Surf Skate customers are mostly surfers. Not skaters. Many retailers have turned their backs on the declining skate market in Europe. We spend time with retailers explaining that SmoothStar is not for skaters even though it has 4 wheels. If a surf shop sells surfboards, then they are attracting surfers, then they should stock surf simulators. The most difficult issue we have in our business is convincing retailers that our product is not a skate product but a surf product.
Surf Skate customers, how should retailers play this category?
Retailers should really look at their customer base first. Are they a surf shop? Do they sell surfboards? If so, surf trainers (Surf Skates) is a natural addition to the range. Some retailers that are not near a surf coast don't actually realize that a Surf Skate is such a vital tool for a surfer that can't access waves on a regular basis. So, a Surf Skate is the next best option.
BOARDS AND CONSTRUCTIONS
What is the trending deck shape in surf skate?
Customers are typically looking for elements that reflect surf functionality. Wide tails and concave are very popular. Surfers don't want their toes hanging off the edge of their surfboards, so why would they want this on their surf trainers? Tails need to be wide! Our pro models are very popular.
World Top 5 WCT surfer Filipe Toledo models are very popular and are currently sold out in Europe. So many customers love Filipe and when they ride his model, they feel a sense of connection to one of the most entertaining surfers in the world!
The #1 ranked European surfer is Johanne Defay and she is also a sponsored team rider of ours. They love the deep concave and wide tail so they can carve critical turns just like Johanne's surf style. We make our boards to match her surfing style which is very important because many people really relate the way she surfs… top to bottom. The female market is massive and many retailers warned us not to sponsor a woman or even put a woman's name on our product. How wrong these retailers prove to be, we have more women surfing than ever and we are so proud to support the female surfing community. Australian surf market generally dictates what will happen in the surf markets – then the rest of the world catches up. For example, softboards, wetsuits and clothing. In some beaches in Australia, there are 50% women (girls) in the water. It's becoming more and more popular and we see this trend coming into Europe. Surf brands like us need to become more female friendly and not use women's sex appeal to sell products.
Does the category mainly revolve around completes?
Most people just want to get the complete setup and primarily choose a model that they have ridden previously, they liked it and trust it. Every model we design has been extensively tested by pro surfers, pro coaches and team riders. Before our models go into mass production, we make subtle changes to models until we are 100% satisfied. So when we release a new model, customers have the confidence that the new model works for their surfing requirements. This is why our brand is so strong in surfing terms, it's trusted and we know how important this is to customers.
There are some enthusiasts that like to do their own customisation hybrid versions using our patented Thruster technology. However, we stopped this about 4 years ago because we had so many questions and problems from customers asking us why their hybrid setup they created didn't have the same surf feel of our completes. This decision of ours has alienated some enthusiasts in Europe but it has strengthened our brand position.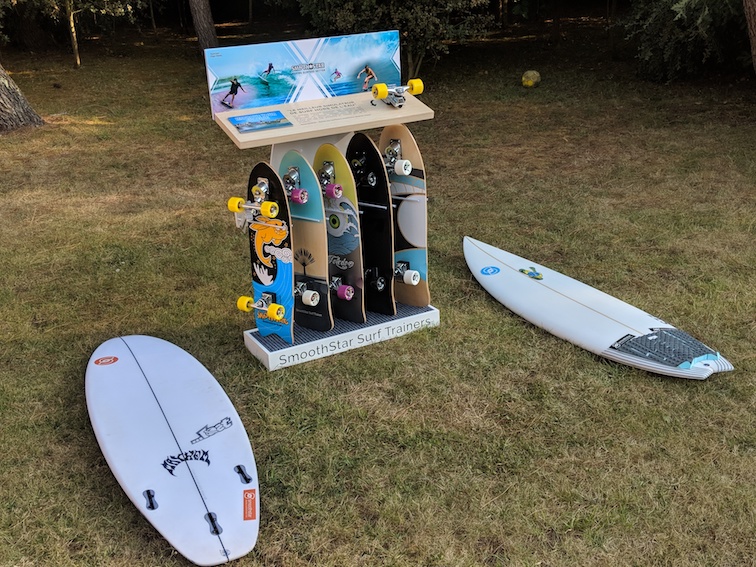 What special design features are boosting the surf skate trend?
Most of the design feature is based around the front truck and how it turns. The Thruster is the only system that truly represents surf functionality. Our Thruster was designed 18 years ago and it is still the preferred surf trainer by pro surfers and over 100 surf coaches around the world.
The reason why it is so special is because it is so responsive to body movement. When you turn the board, it reacts just like a surfboard would on a wave. The wide range turning arc is appreciated by beginner to pro surfer level. All surf technique principals apply for almost every surf manoeuvre. However, the most important thing is that a surfer can do a "critical" but "smooth" arcing turn. This is exactly like surfing and a reason why we originally called it "Smooth" Star. A truck has now been copied over 4 times around the world and we have had to enforce our lawyers to protect our invention.
TRUCKS AND HARDWARE
What kinds of trucks do skaters need for that surfy skate feeling?
The front truck needs to be loose which frees up the nose of the board. However, a surfer needsto lean on the edge, which in surfing terms would engage the rail. The back wheels are fixed, just like fins on your surfboard. You should be able to do a critical surf turn without lifting up your front trucks.
What kinds of wheels support surfing on concrete?
Wheels are critical. Our wheels represent the grip that a surfboard would feel like through a turn. And just like surfing there is a point where you want to release and slide. However, this is done with surf technique. The wheels we develop at SmoothStar are based on surfers weight. A surf grom will be lighter than an adult so a surf grom will need a smaller profile wheel. An adult who weighs over 85kg will need a wider wheel for more grip, exactly the same like medium – large fins you have on a surfboard.
Depending on how tall you are and how much you weight, our boards are already tested and come standard to suit a surfer. To date, we have never had complaints about our complete setups and board recommendations.
 Are you offering any accessories for surf skate? Perhaps anything to upgrade existing set-ups to a surf skate board?
We have something very big that will be available in late 2019 or early 2020. Stay tuned.
BEST SELLERS
Please name and describe your 3 highlight pieces and items that retailers should definitely order.
26" SmoothStar mini grom model – a brand new model that we are just about to release. It is specifically designed for 3 – 8 year olds because let's face it… kids are getting pushed into waves at an earlier age than ever before. We notice this trend, so we have built a board specially for these groms at a price parents can afford.
32" SmoothStar Flying Fish – one of the most popular selling boards in Europe & Australia. Specifically designed for 9 – 13 years of age surfers who are starting to turn a surfboard or wanting to push their surfing to the next level.
34" Filipe Toledo #77 – the most popular and fastest selling model in the world. It is for adults or teenagers under 6" tall (184cm) which is a lot of people. It has drive but can also perform critical surf turns. Filipe helped designed it and everyone loves it. Currently sold out in Europe but more stock arriving just before summer starts.