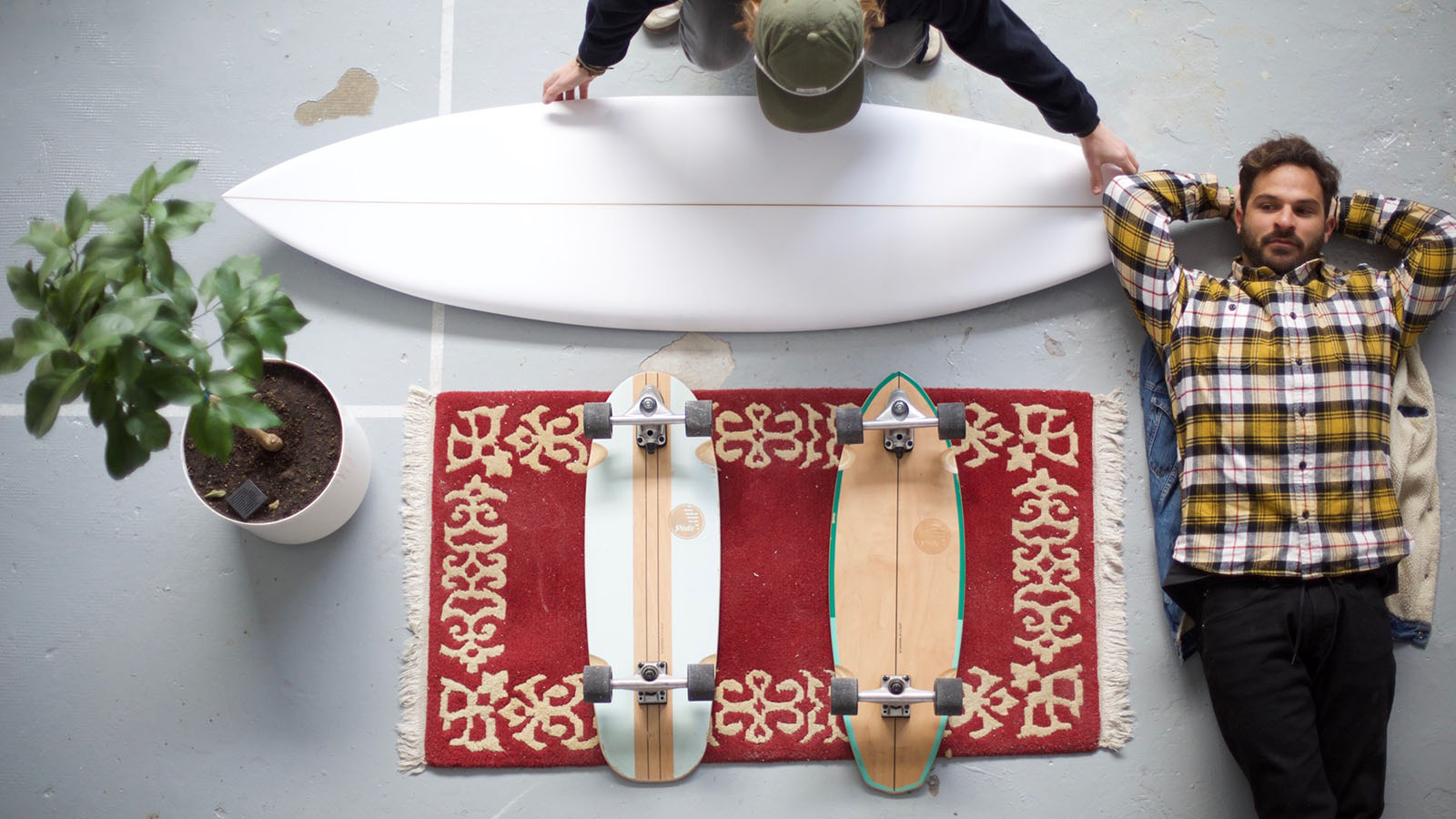 Slide SS20 Surfskate Preview
Retail Buyers Guide: Surfskate SS20
Brand: Slide surfskates by Sancheski 
Interviewee: Iciar Sánchez, product developer 
MARKET 
What is the current relevance of surf skate on the cruiser and longboards market? And what kind of demand has your brand been experiencing in this category?
We started with Slide in 2010, and it wasn't an easy task. Retailers saw it as a strange product that they didn't quite understand. It was easier to introduce it in places near the seaside with a strong surf culture, as people saw it as an alternative to surfing, either to practice surf turns or just to have some fun.
Therefore, our key customers since the beginning have been the surf schools. Regarding cruisers, we believe Slide could be a good option that people might consider when looking for a cruiser. Its adjustable truck makes it a versatile board that can work either as a surf skate or as a transport alternative. We believe cruiser demand has risen over longboarding due to the fact that they are easier to carry and more versatile than a 40" board.
What kinds of customers does surf skate attract?
We have riders of all ages. 5-year-old groms find it really fun, as it is smoother than a regular skate truck and therefore easier to turn for lightweight riders. 70-year-old seniors find it great to keep riding, as it is stable and smooth. Women also find it more fun than a regular skateboard.
The good thing is that you don't need to be a high-skilled surfer to have fun with a Slide!
How should retailers play this category?
They should spend some time with the customers explaining how to use it and make them test the board.
BOARDS AND CONSTRUCTIONS
What is the trending deck shape in surf skate?
We go for wide shapes and fish tails, similar to cruisers.
Does the category mainly revolve around completes?
Yes, definitely.
What special design features are boosting the surf skate trend?
We have always had a 'Back to the roots' approach when developing our products. We built our first skateboard back in 1966, when skateboarding arrived in Europe from the streets of Venice beach. The first skateboarders were surfers, so it makes total sense for us to keep both cultures connected and merge them in a product that has a strong identity and can spread the surf culture around the world.
TRUCKS AND HARDWARE
What kinds of trucks do skaters need for that surfy skate feeling?
Our patented Slide surf skate trucks (don't buy copies!). Our truck's hardness can be easily adjusted so that it meets any rider's needs, and our new 3rd generation front truck makes wheelbite (almost) impossible.
What kinds of wheels support surfing on concrete?
It depends on the riders, but we go for high rebound soft wheels (78A). We always use the highest quality materials for our wheels.
Are you offering any accessories for surf skate? Perhaps anything to upgrade existing set-ups to a surf skate board?
After working for the last 5 years on improving our front truck (we are on the 3rd generation now), we have started using a specific rear truck that works much better than a regular one. We offer our customers a kit of front+rear Slide surf skate truck so that they can build their own surf skate.
BEST SELLERS
Please name and describe your 3 highlight pieces and items that retailers should definitely order.
Our best sellers have always been the Gussie 31", Fish 32" and Diamond 32". They are all cruiser-sized boards with a wide nose and graphics with an 'Endless Summer' feeling.