Globe Skateshoes FW17/18 Preview
CATEGORY: SKATE SHOES
BRAND: GLOBE
INTERVIEWEE: MORGAN KING (FOOTWEAR DESIGNER)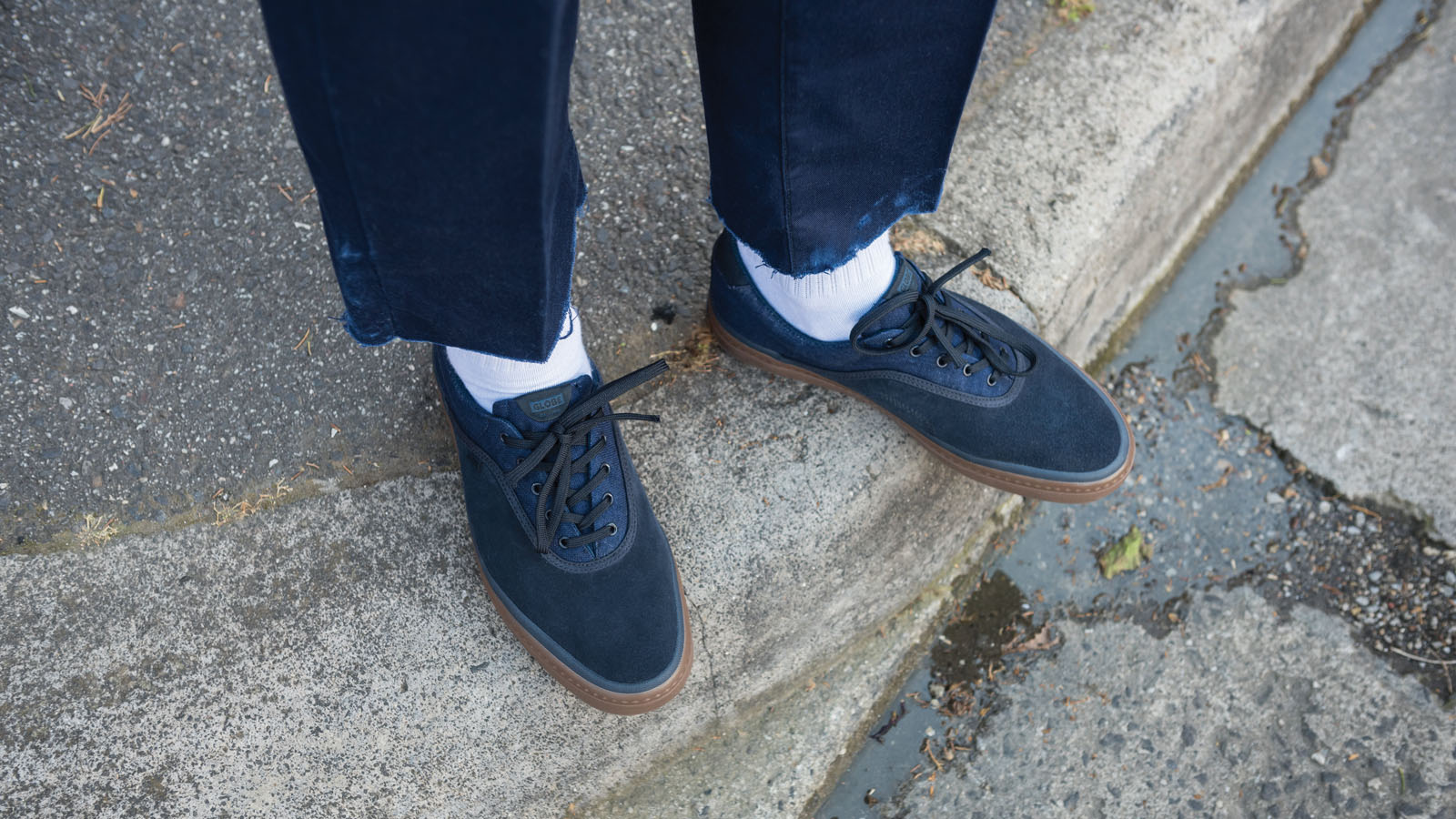 Do you see a shift in skate shoe buying habits when cold season in Europe rolls around? If so, what is your response?
We definitely see a shift in the product mix in Europe during the cold season.  Based on this we tailor our colour mix (to darker palettes) and material mix (more suedes and leathers and water resistant materials, rather than textiles and canvas). 
We also have specific "Winter" SKU's which have some sort of cold weather lining (such as faux fur or heavier warmer linings), weather resistant tongue gussets to help keep our water/snow/cold wind, and gripper lugged outsoles.
Europe is very traditional in these seasonal zones, a heavy focus of winter products when the season commands it is imperative. Our cold season specific footwear is highlighted by the Apres Snow boot that we designed and developed in collaboration with Yes snowboards, which features Vibram's Arctic Grip outsole, a waterproof YKK Aquaguard zip for easy entry and a Cordura material quarter.  DCP, JP, and Romain from Yes have been giving them a good thrashing…
How important is technology in skate footwear for customers these days?
It's important if its functional and / or adds to the overall experience of the shoe to the individual I.e. impact absorption / lacing systems / sock liners etc… functionality is a key fundamental of authenticity – no point making a revolutionary foam midsole that absorbs heavy impacts and is crazy comfortable if its then just going to be torn to shreds from being exposed to the board.
What are your main new technical developments?
We have keyed in on comfort and impact resistance with also a look forward into better manufacturing processes… One of our key stories is David G's impact resistant PU midsole / footbed combination. The full on drop in midsole / footbed also meets another of our technical advancements in developing an open cell foam material that can be used as the lasting board to help draw the moisture from your foot down into the bottom of shoe and eventually evaporating rather than your foot mushing around in the shoe. You get a cooler ride whilst ensuring heavy hits are well taken care of.
What are the main colour and material stories for FW2017/18
Historically, we develop a base line palette of blacks, greys, variety of navy and earth tones in which this year we have complemented with textural materials like oiled suedes and chambrays. We have added in some highlight colours influenced from the tropics like a guava coloured suede and sea clue coloured suedes.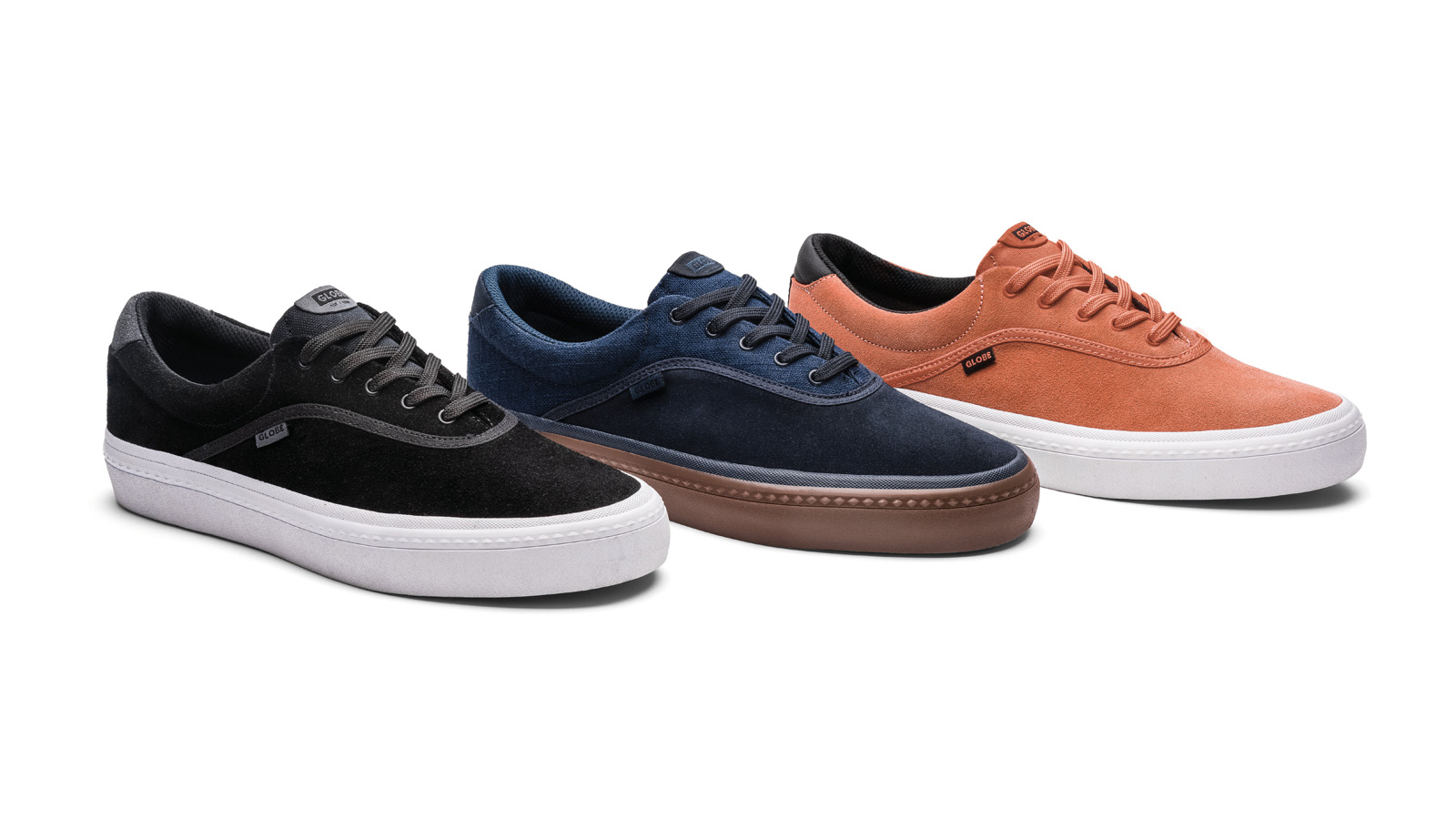 Putting things in perspective, how have skate shoes developed over the past 5 years? How are this seasons's shoes different from FW2011?
I think 5 years ago there was a big push for tech and tech looking treatments. Nowadays the tech has to be wearable and functional like I said before. Quiet tech is our mantra.
Please point out the 3 key products in your collection that retailers HAVE to keep on their radar and tell us the story.
The Sprout is a new versatile street / surf inspired silhouette that both our surf and skate team are pumped to get into. We have a colour store for Paul Hart in his favourite shoe the Mahalo SG that should be a hit and of course an all new surf casual high top Los Angered model for Dion Agius that looks to follow on from the original game changer The Los Angered.