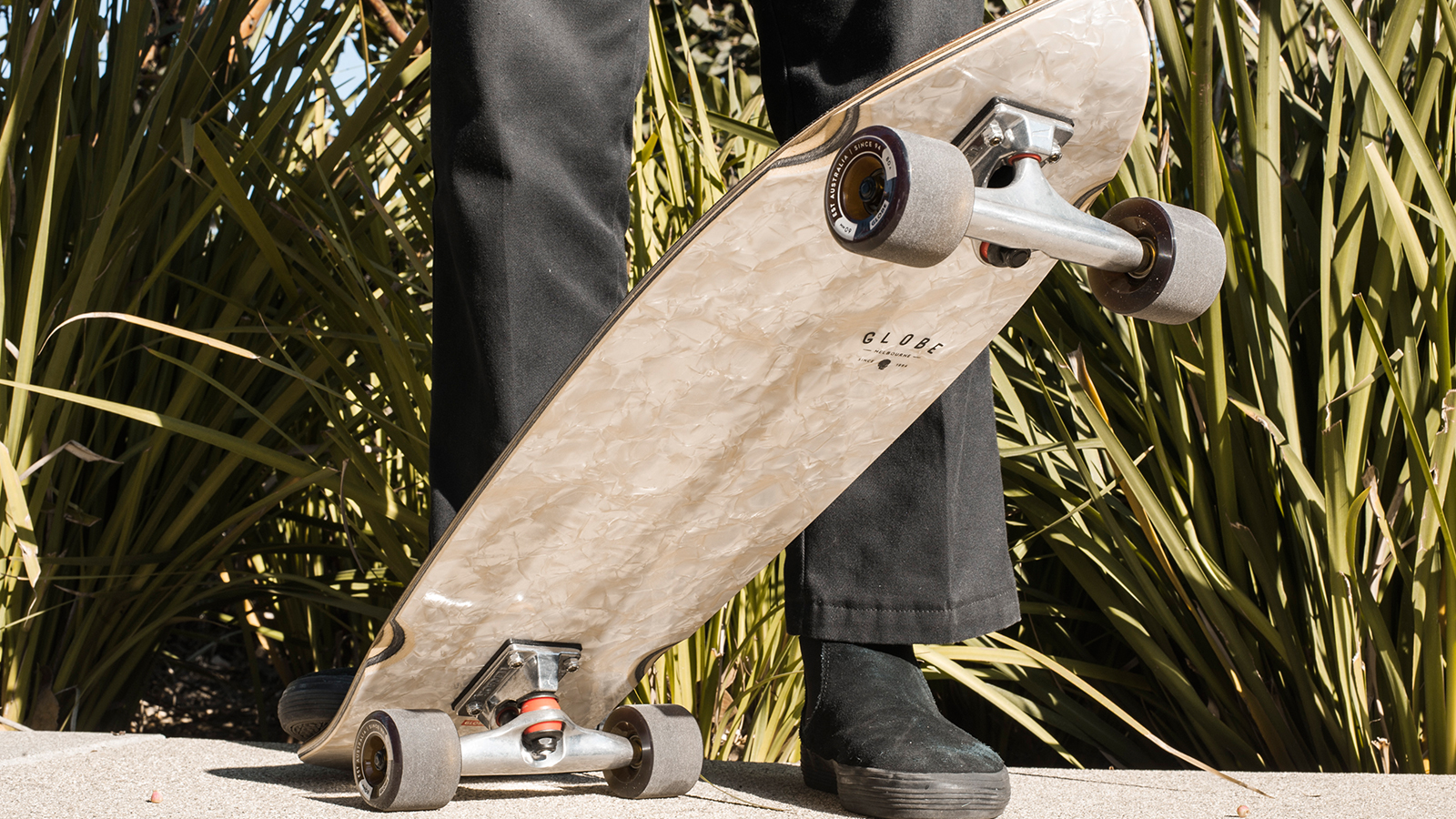 Globe 2018 Longboard Preview
Retail Buyers Guide: Longboards 2018
Brand: GLOBE
Interviewee: Dave Gitlin, Sr. Skateboard Designer
MARKETING
What are your main stories in terms of styles and materials for SS19?
For spring 19 we'll continue to experiment with textures, pairing our exotic woods back with a mix of less expected materials. Owning our own factory and the constant exploration we do sometimes nets out really exciting results. It only makes sense to play to your strengths, and coming with unique looks you can't get from other brands is of the utmost importance to us.
TECH / ECO
How about materials and sustainable resources?
We've got a new load of coconut construction boards coming out. They've really been the gateway to our eco-explorations. Looking forward to sharing a lot more on that front soon.
BEST SELLERS
Please name and describe your 3 highlight pieces and items that retailers should definitely order.
1. Pearl Slicks
It's not just a look, it's a slick! In addition to the eye-catching appeal of these pearl based boards, they slide like ice on the stickiest of surfaces. Additionally, we've used pearlescent inlays and edge details like you might see on guitars and guitar picks across a series of high-end cruisers.
2. Bantam EVOs
Mini cruisers evolved. From plastic to wood, the Bantam and Bantam ST are now lighter and grippier than ever thanks to our new broken herringbone raised griptape.
3. Blazers
As always, Blazers are the core of our cruiser offering. Our most recent series reflects on a world where ever present is the imminent threat of nuclear crisis and the slow burn of global warming. We're inspired to just get out and see all the good stuff in the world before there's not much left to see. Photography by surf team ambassador Jack Whitefield, and words inspired by Globe surf filmography.