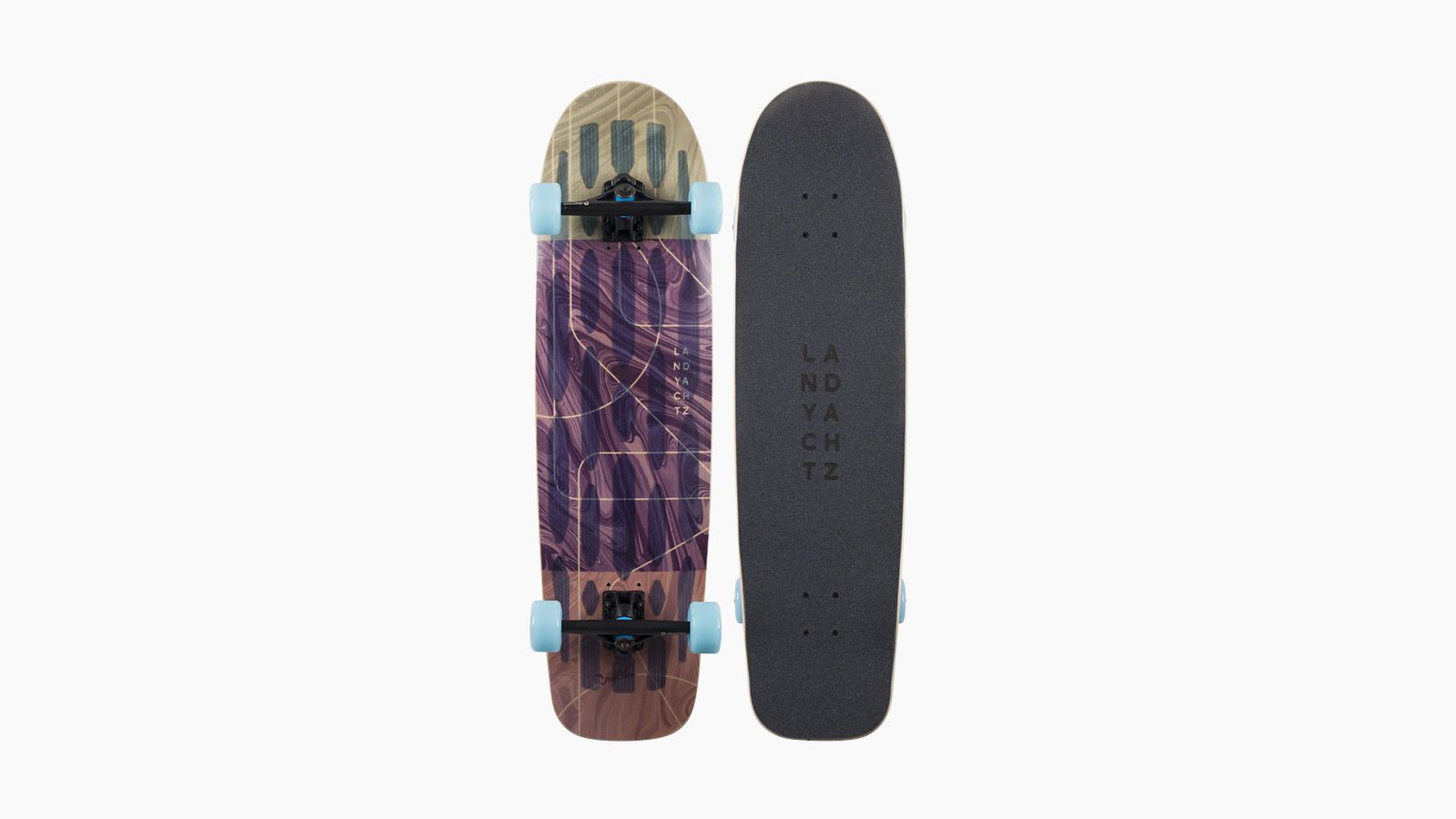 Landyachtz 2018 Longboard Preview
Retail Buyers Guide: Longboards 2018
Brand: LANDYACHTZ
Interviewee:  Dave Price – International Sales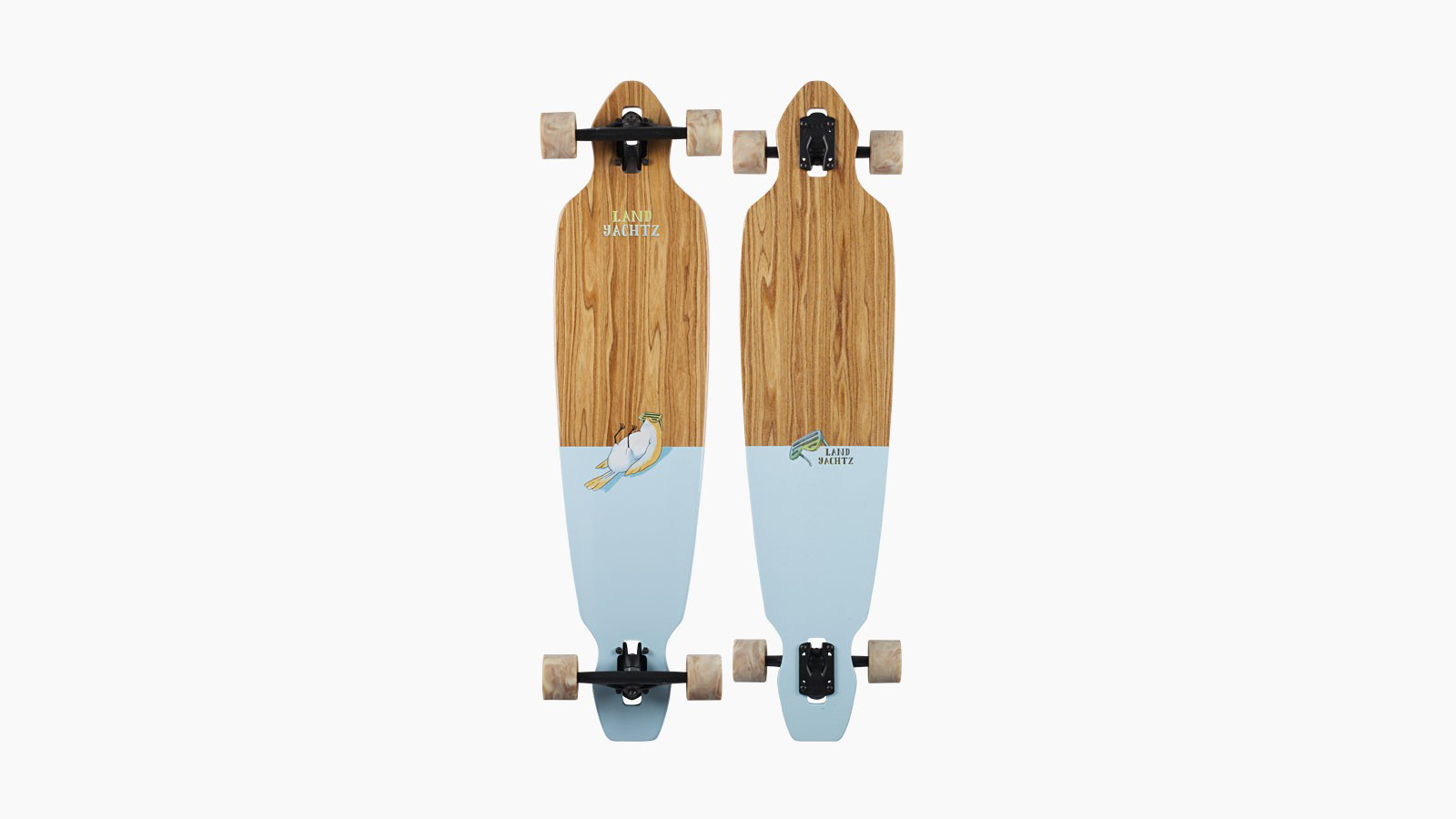 MARKET
What is the current mood on the market and among retailers in Europe?
A lot of shops are still struggling with overstock from a few years ago. Retailers put a lot of dollars into brands that didn't move and were just following trends. It took a year or two for everyone to sell through that stock and now the mood feels like the worst is over and shops are breathing a collective sigh of relief. Our spring '18 line just released and so far, feedback from European distributors and retailers has been super positive.
What are the current big trends with longboards that retailers need for SS 2019?
Boards have gotten smaller and "mini-cruiser" sales have been the strongest. I see this trend continuing into 2019. Natural wood grains and minimal graphics are strong sellers.  On the opposite end, longboard dancing is growing and pushing development of longer, 44"+ longboards.  Revamping popular and retro shapes to make them more unique and refreshed like our Hoodoo Tiger and Gin and Tonic Dinghy. Lastly, I see people moving towards more multi-purpose/hybrid style boards, our Sidewalker deck is a reflection of this.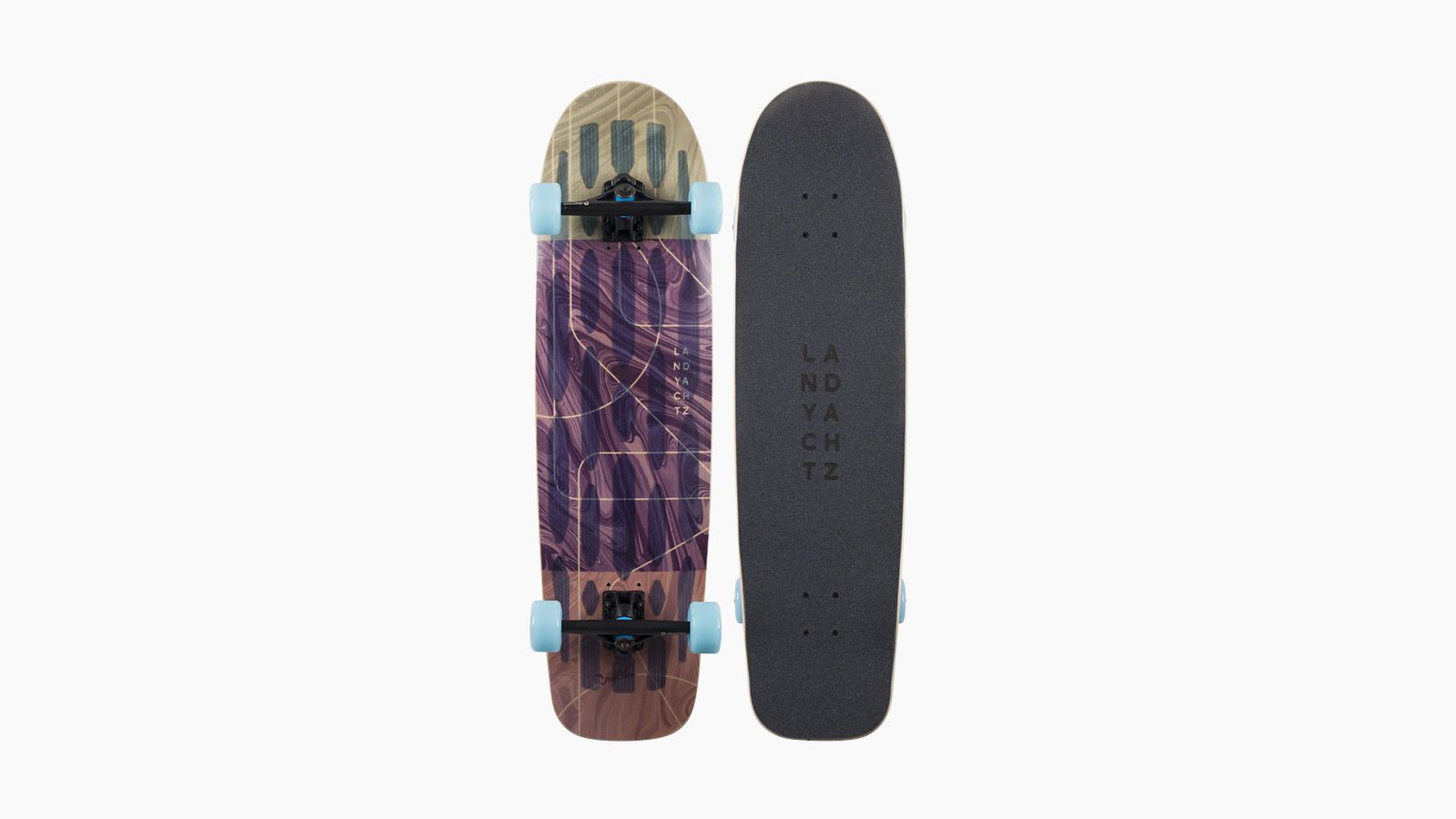 What are your main price points for next season?
160 to 250 euros.
MARKETING
What are your main stories in terms of styles and materials for SS 2019?
Continuing the evolution of designing boards with our proprietary hollowtech construction, made in our own factory here in British Columbia. As far as art and style, we are experimenting more with a highly diverse selection of graphics, more abstract art and working with old oil paints and "fine art" style painting on boards. Focusing on graphics that are fun, bright and colourful.
Here's a charged question: How whack is electric longboards? Are they generally shunned by "real" longboard companies or could they be a segment for innovation and growth?
Well, I think that segment is obviously growing judging by the number of brands out there at trade shows these days. If it gets people out of their car and commuting by (electric) skateboard, then great. Not my cup of tea but different strokes for different folks.
We've always believed that the best battery for your board is your own legs. Its good for your health and you don't run out of a charge(eat more pizza.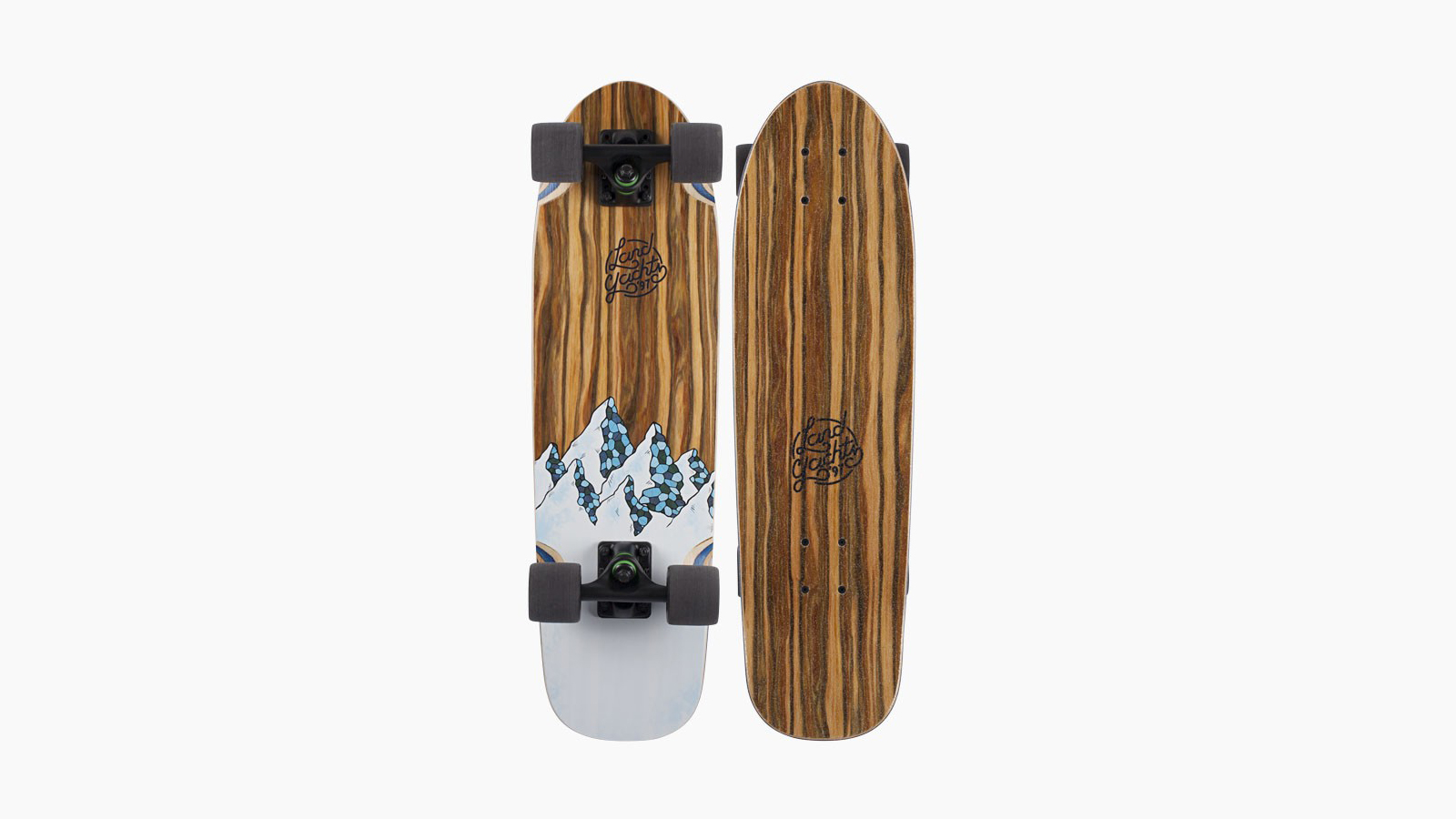 What are the trending shapes for SS 2019?
Our surprise hit of spring '18 was the WRECKTANGLE, almost completely rectangular, fully rockered board. Besides that, I see the new shapes we are doing for our DINGHY line growing with popularity. Unusual shapes like the Rally Cat and Sidewalker have been gaining popularity.
TECH / ECO
What are your main technical features for next season?
Fibreglass hollowtech construction on our high-end downhill and hybrid boards and some pretty unusual moulds for other all-maple boards. Making wood bend in unique ways is always a fun challenge.
Which wheels, trucks and accessories do retailers need to keep on their radar next season?
You'll have to wait and see what we're cooking up in the nerd lab(aka, product engineering office)
And how about materials and sustainable resources?
2019 will be our 3rd year of our one-board, one tree program. We've partnered with 3 different non-profits that plant trees all over the world. Every board we sell we plant one tree. You can get more details on our website. In addition, all our maple used is FSC certified.  We recently initiated a company-wide program that rewards employees who bike/walk/skate to work instead of driving or bussing. We continue to produce our Revival series made from reclaimed woods.
BEST SELLERS
Please name and describe your 3 highlight pieces and items that retailers should definitely order.
-Dinghy Summit
-Battle Axe Chill Bird
-Sidewalker