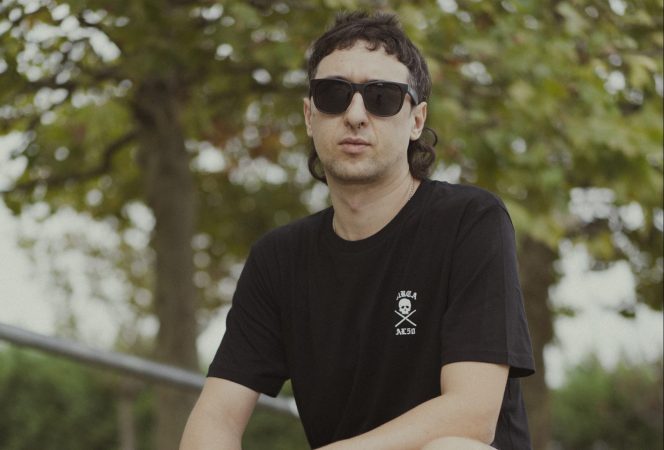 Circa 2023/2024 Skate Footwear Preview
Retail Buyers Guide: Skate Footwear F/W 2023/24 Retail Buyer's Guide
Brand: Circa
Interviewee: Clive
MARKET
How is the overall health of the European skate shoes market right now?
skateboarding segment is a trend now, business is constantly growing season after season.
Are overstocking issues affecting skate shoe brand sales like they are hard goods stockists?
we choose to not propose hardwear items in the range at the moment (decks, trucks, wheels…) because the market is saturated and even specialized companies are in trouble with overstocking.
we keep our focus on footwear, pushing on apparel range too – clothing & accessories segment is a huge business opportunity.
What are your main price points for next season?
RRP €92  – price point is a little higher than past seasons due to increase of sea freight shippings and materials cost.
MARKETING
What general trends are you noticing in Europe right now?
slim shoes for skate but also the return to 90s models are confirmed trends – on that bases we decided to add several cemented styles in fw23 ftw range, despite the most of collection is still made of vulcanized shoes.
What is your collection theme and which stories are you telling to get customers stoked on skate shoes this season?
for a couple of seasons each c1rca collection has featured by a main theme, generally taking inspiration by the message on significant apparel graphics.
fa/ho 23 is  "destroy everything", a claim that expresses c1rca core dna as well as our approach to the market for the season.
further, messages we want to spread are based on real relevant news in a satirical key.
also we always propose core old school graphics, and from ss22 we reintroduced adrian lopez apparel range that now is a success story.
How are you serving the needs of retailers as more marketing shifts to digital channels?
? the news is we recently hired a dedicated figure in the role of marketing & sm manager. that because we want to push digital side into the markets under license. our goal is improving engagement on our social channels and conversion rate on website.
we're working on:
a. assets – i closed a partnership with nacho lima (a c1rca pro skater from argentina) as european team member. just these days he's on tour in portugal, spain, germany
https://www.instagram.com/nacholimaa/
b. events & brand visibility
Any collaborations/ crossovers to look out for?
we're working on collaborations looking to sp24. we want to find the right brands to team with, expecially for usa relaunch.also we're going on with sustainable shoes project in partnership with repreve® fabrics. Finally, there will be a new colorway for "al 50 se", a luxury version of our bestseller style that was officially released on november 12th as part of ho22 range.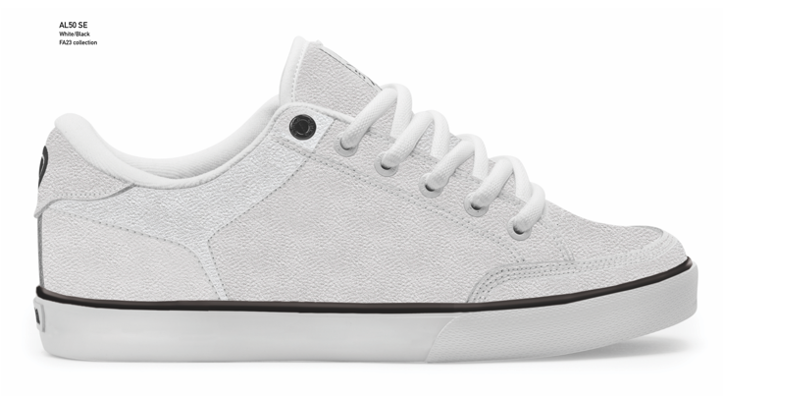 DESIGN
Are you favouring more simplistic silhouettes or tech-heavy profiles?
as americans use to say, less is more.basic silhouettes works, with some techical features. our ultimate pro sk8 style is new "50 pro ev"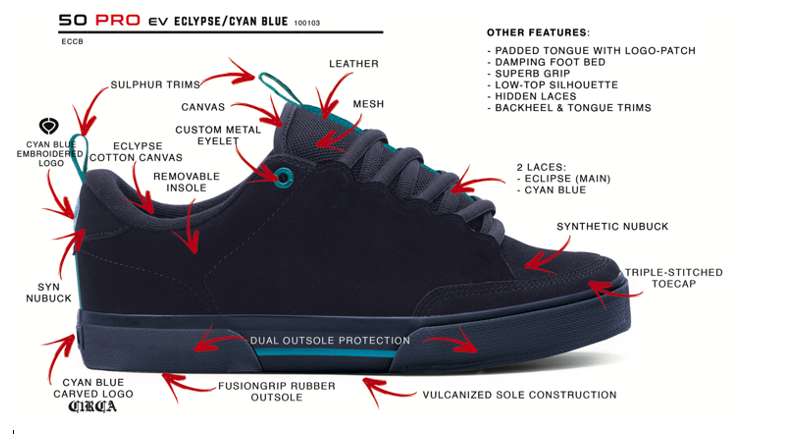 What new technologies are you introducing in your shoes?
we keep our proprietary patents – fusiongrip, aerocush – improving shoes with third parts technologies like teflon™, infuse™, repreve™
Is sustainability a focus for the coming season?
absolutely yes! here below the link to first c1rca sustainable range as part of su23, featuring upper 100% made of recycled repreve® fabrics.
What are the must have skate shoes for FW23?
Eeveryone making tricks on the deck should wear a pair of "50 pro ev"as well as everyone whose passion is travelling and adventuring in the best places of the world should wear a pair of "al 50 se" also we have a strong demand on fat shoes, so we reintroduced 805, cx201r, tave tt from the past
BEST SELLERS/HERO PRODUCTS
Please supply 1 pic and 60 words on each of your 3 most important highlight pieces that retailers should definitely order
buckler 99 sk | col. dejb from fa23 range
 a success story. after classic al 50, it's definitely our volume style. it features a slimmer tongue, 5 eyelets, removable insole, fusiongrip™ outsole, big skull print logo on the upper.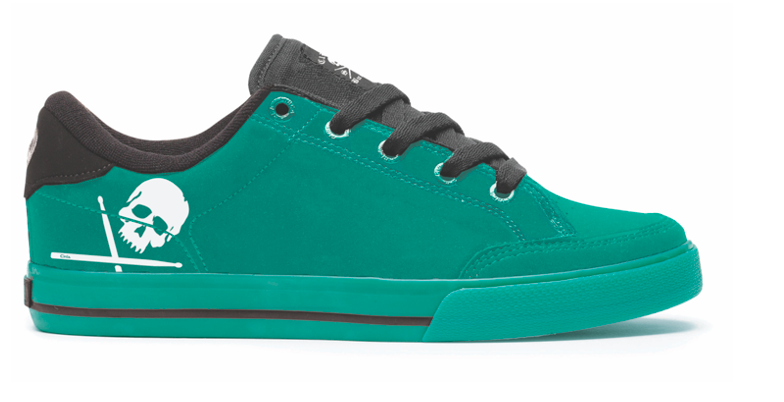 50 pro ev | col. pwbg from fa23 range
 the c1rca ultimate pro model
made by skaters for skaters, al 50 pro "evolution" features triple foxing on the outsole for maximum durability, hidden laces, slimmer mesh tongue, front & back trims for easy wearability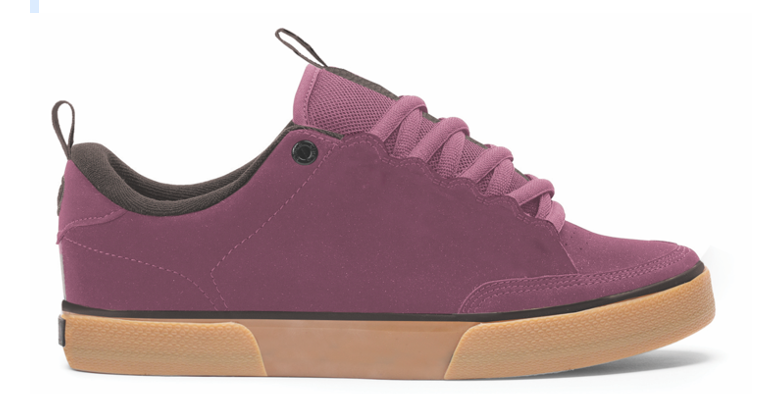 al 50 | col. bkbks carryover style
a crazy classic.
together with bkg black/gum, that's the most iconic and recognizeble c1rca shoe. according with spring/summer 23 sales data, the trend for the season is total black.