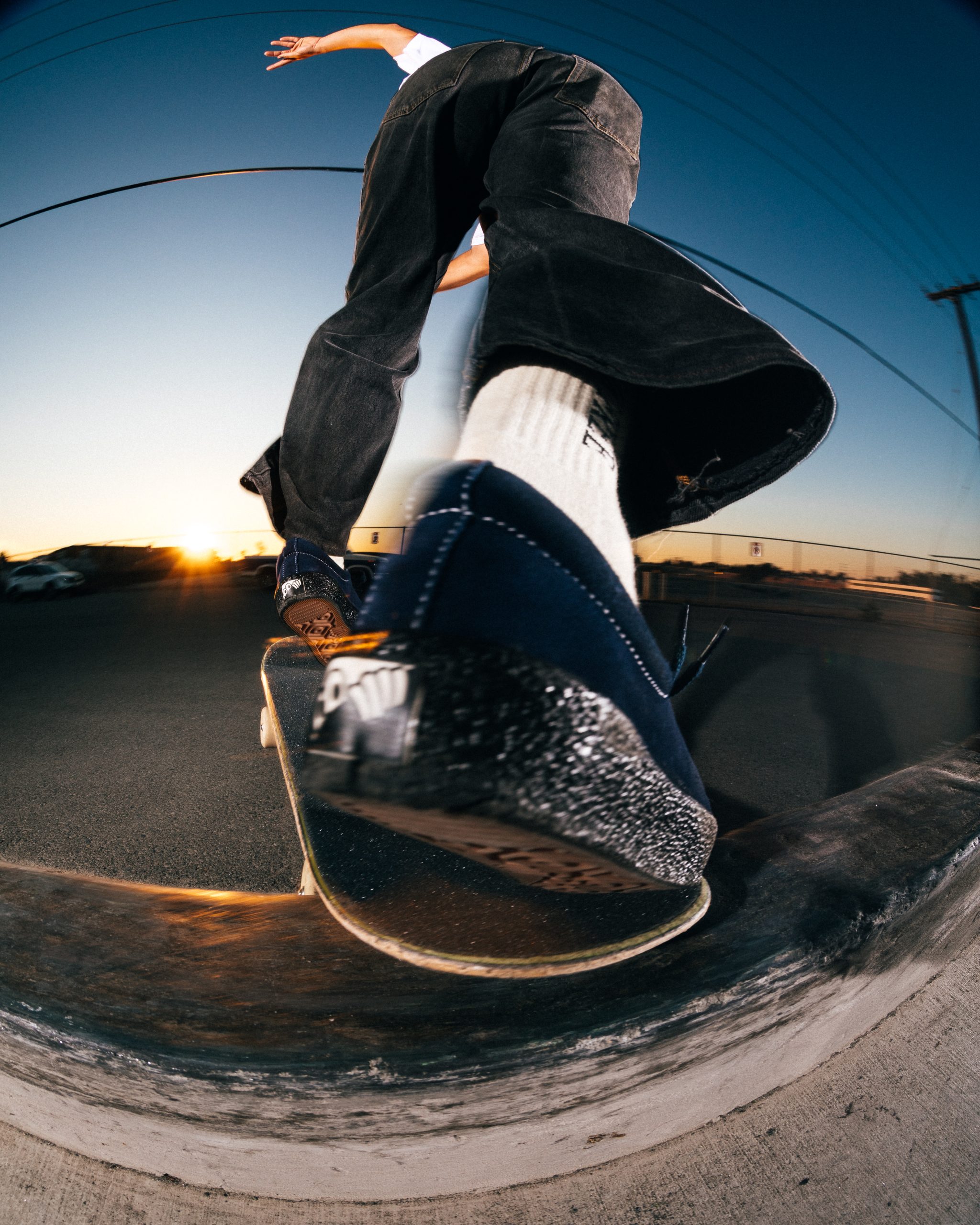 Last Resort AB 2023 F/W Skate Footwear Preview
Retail Buyers Guide: Skate Footwear F/W 2023/24 Retail Buyer's Guide
Brand: Last Resort AB
Interviewee: Sami – Co-Founder/Designer
MARKET
How is the overall health of the European skate shoes market right now?
I think the overall current market situation is challenging, mainly due to the obvious external global factors such as post covid supply chain issues, ongoing war, energy crisis/inflation/Euro currency depreciation, all negatively impacting consumer behaviour.
Are overstocking issues affecting skate shoe brand sales like they are hard goods stockists?
To some extent I believe, so yes.
What are your main price points for next season?
€85 to €95
MARKETING
What general trends are you noticing in Europe right now?
Not sure honestly, We try to avoid trends as much as possible. 
What is your collection theme and which stories are you telling to get customers stoked on skate shoes this season?
No specific theme, we're just trying to keep things clean and simple. A large portion of our customers are non-skaters.
How are you serving the needs of retailers as more marketing shifts to digital channels?
I would say 99% of our communication is either social media or word of mouth. We do our best to listen to our retailes individual needs in terms of marketing materials outside of that. 
Any Collaborations/ crossovers to look out for?
We have some conversations going about potential collaborations, but too early to tell at the moment.
DESIGN
Are you favouring more simplistic silhouettes or tech-heavy profiles?
Simplistic for sure.
What new technologies are you introducing in your shoes?
It's not a new technology but we have changed the insoles in all our styles to a removable PU injected Insole, we call it "Cloudy Cush" for fun.
Is sustainability a focus for the coming season?
Yes absolutely, we are looking in to some intersesting materials and testing them for feel and durability etc.
What are the must have skate shoes for FW23?
I like ETNIES, shout out to Don Brown and co, still keeping things skater owned.
BEST SELLERS/HERO PRODUCTS
Please supply 1 pic and 60 words on each of your 3 most important highlight pieces that retailers should definitely order
See Pics in Folder: Hero Products and Lifestyle Shots
This style and colourway is our classic and bestseller. It is featured in every collection as a carry over style.
Our second silhouette only available as low-cut
Our third silhouette, available in both Lo and Hi versions. It has become a fan favourite in a short amount of time.
Our first cupsole model. Same simplistic design DNA as our Vulc models but more emphasis put on function.