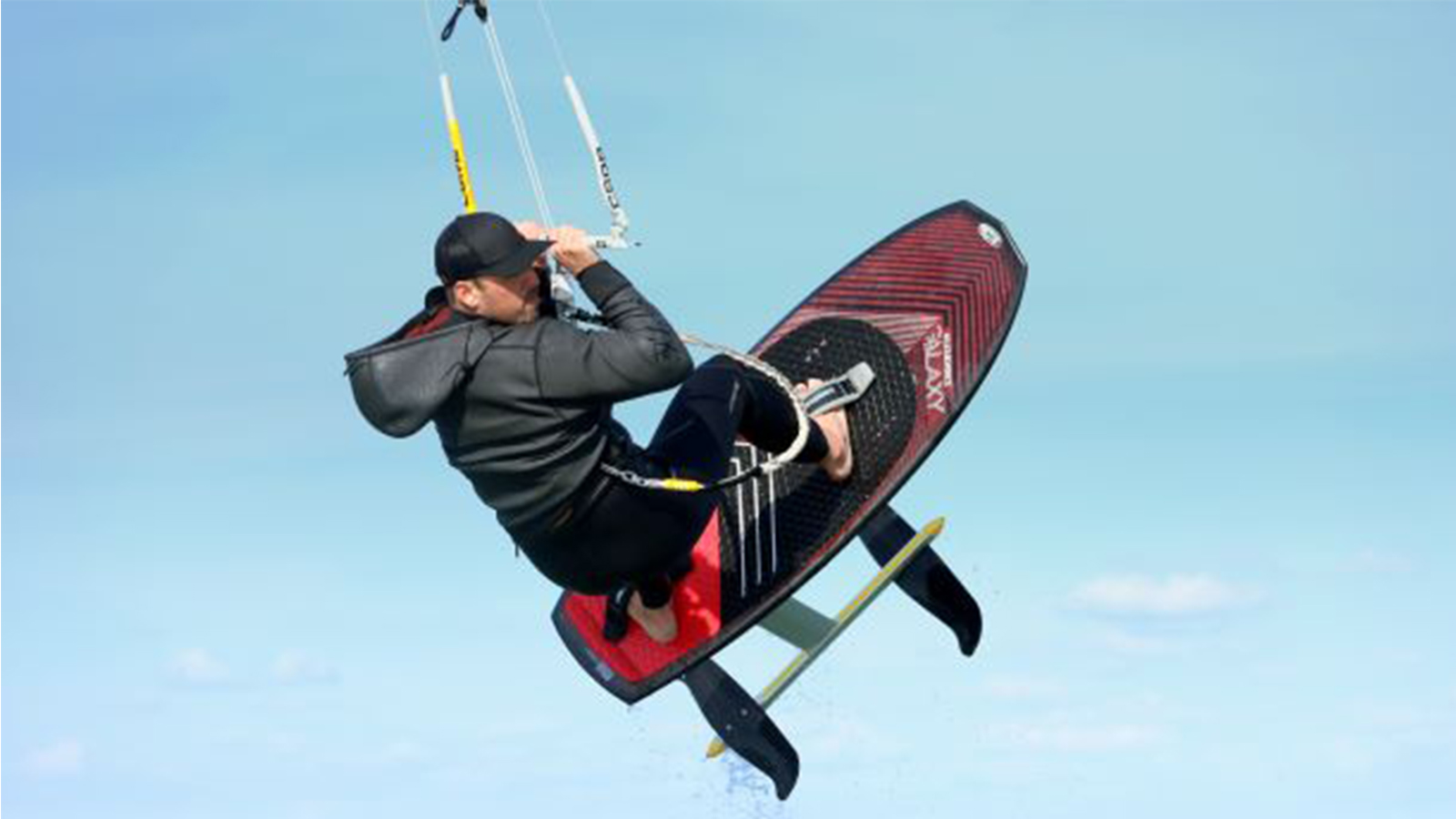 Crazy Foil 2021 Foil Preview
Retail Buyers Guide: Foils 2021
Brand: Crazy Foil
Interviewee: Catherine Blanchet, Engineer & General Manager
Is the foiling category reaching a larger customer base? 
The trend is spreading, but still slower than it should, mainly because of the price barrier. To stay aligned with our philosophy, making foiling accessible, Crazy Foil has decided in 2019 to ship direct only, from our Canadian manufacturer to the rider.  Chopping the price by 50% has attracted more teenagers and very young adults. Before it appeared to be only accessible to 40-year-olds and up.
How has Covid affected your SS21 sell in plans? (delays/range cancellations/carry over…)
Covid does not affect Crazy Foil since we are our own manufacturer/distributor and source materials locally.
Versatile platforms – which can be used as a SUP/WING/WIND/SURF/KITE/ETC – are trending. What is your take on those multipurpose boards?
It makes water sports accessible and meets the Crazy Foil philosophy: making foiling affordable.
Versatility is also key for the foil itself: customizing one's setup with different front/rear wings, mast lengths, etc. Did you build your range on this concept?
Versatility has always been one of our mottos to make foiling accessible. One Crazy Foil can be used for more than one watersport. Crazy Foil's Jet Slide, for instance, is even modular, you can slide the mast upwards and downward into the fuselage and meet different needs for one rider. Since 2020, all Crazy Foil range comes with a set of 2 fronts wings to cover all the winds (speeds) with only one hydrofoil.
Beyond carbon and alloy, is there room for alternative materials?
Crazy Foil is using alternative material since its foundation in 2016. Composite wings and gears combined with aluminium mast and fuselage. R&D, know-how and sweat equity to design with affordable material and bring a strong foiling alternative to the vast majority of riders is the Crazy Foil philosophy. A rider gets to his front porch a versatile, modular, all wind/speed hydrofoil under 300 USD in North America (370 USD in Europe).
Wingfoil is taking the category by a storm, rallying both the sailing usual suspects and the hardcore surfers. Please share your thoughts on the category.
Any new watersport is good news. Anything to foil as slow as 10-15 km/h is genius! Any new innovative water sports are great news, it brings attention to the industry.
Retailer Support: Due to the highly technical aspect of foil riding, are you carrying out education programs in favor of the salesforce? What piece of advice would you give to a retailer who wants to offer foiling gear but has never ride any?
Buy one and jump in the water, you're already behind! It is part of our decision to sell directly from our Canadian manufacturer: we can give advice directly to the wannabefoilers and help them make the right choice for their own foiling path.