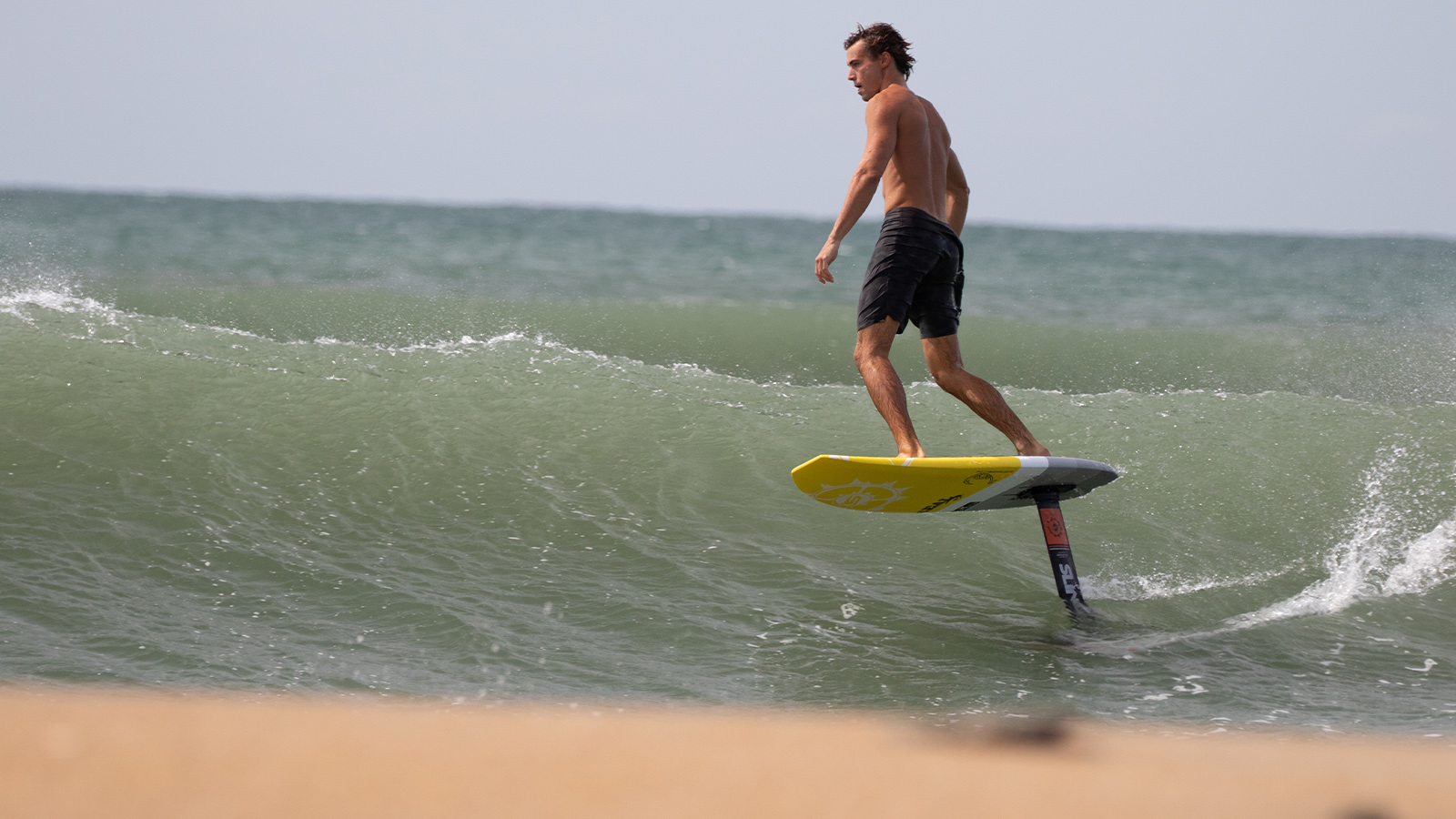 Slingshot 2021 Foil Preview
Retail Buyers Guide: Foils 2021
Brand: Slingshot
Interviewee: Brand Manager for Wing and Windsurf Division
Is the foiling category reaching a larger customer base?
Foiling is taking off across all sports categories, everyone is getting in on the game. No matter the sport, it makes less than exciting conditions super fun again and allows you to have more fun closer to home. It is hard to see it trending any direction but up!
How has Covid affected your SS21 sell in plans? (delays/range cancellations/carry over…)
COVID was definitely a big shakeup. Disruptions to factory orders, inability to travel overseas and visit factory floors, cancelled team photoshoots….it has been tough. Instead of aggregated product launches, we have had to switch to smaller product releases based on when we could expect deliveries and get the products to our dealers. However, I think Covid has really made people focus on what they value and getting outside and on the water is huge on that list. Sales have been trending quickly up as people want to get back out and play.
Versatile platforms – which can be used as a SUP/WING/WIND/SURF/KITE/ETC – are trending. What is your take on those multipurpose boards?
For boards there is definitely a lot of crossovers, the bigger boards all work for multiple sports (Wind, SUP, WING) and the tiny kite foil boards are becoming the favourite for advanced riders in wake and tow-in. The smaller prone foil boards are perfect for advanced wingers. It all really comes down to what volume board is perfect for your weight, application and skill level. We are really stoked on our new Shred Sled 3:1 foil board. It is the perfect 1 board quiver or 1 board travel stick for Windsurf, SUP and Wing.
Versatility is also key for the foil itself: customizing one's setup with different front/rear wings, mast lengths, etc. Did you build your range on this concept?
Our Hoverglide foil system is a 5-sport modular system that allows you to mix and match parts to create your ideal setup. Every piece is compatible with every other piece across sports categories. Versatility has always been key to Slingshots foil vision. We love that fact that you can swap wings, fuses and masts to perfectly tailor your setup or experiment with new sports.
Beyond carbon and alloy, is there room for alternative materials?
We have played around with different injected moulded plastics and G10, but it is hard to get the performance characteristics up to the point where you get excited about the product. Carbon and alloy seem to be the way to go for now.
Wingfoil is taking the category by a storm, rallying both the usual suspects in sailing and the hardcore surfers. Please share your thoughts on the category. 
The wing is hot for many reasons. The simplicity of the wing makes it incredibly attractive; it is such an easy sell.No need for lessons, super safe, and you can use one wing on land, water and snow. I think that it will pull in a whole new generation of wind sports addicts. What we see is that kids have a total blast just playing with a wing on the beach, just running and jumping and sheeting in for a little extra hangtime or pairing it with a skimboard or skateboard. They learn a ton about the wind and how to control the wing while they are just out there playing without any need for formal instruction. If they are having fun, they are going to progress and before long they are foiling. I think it will pave the way for lots of young people into wind sports.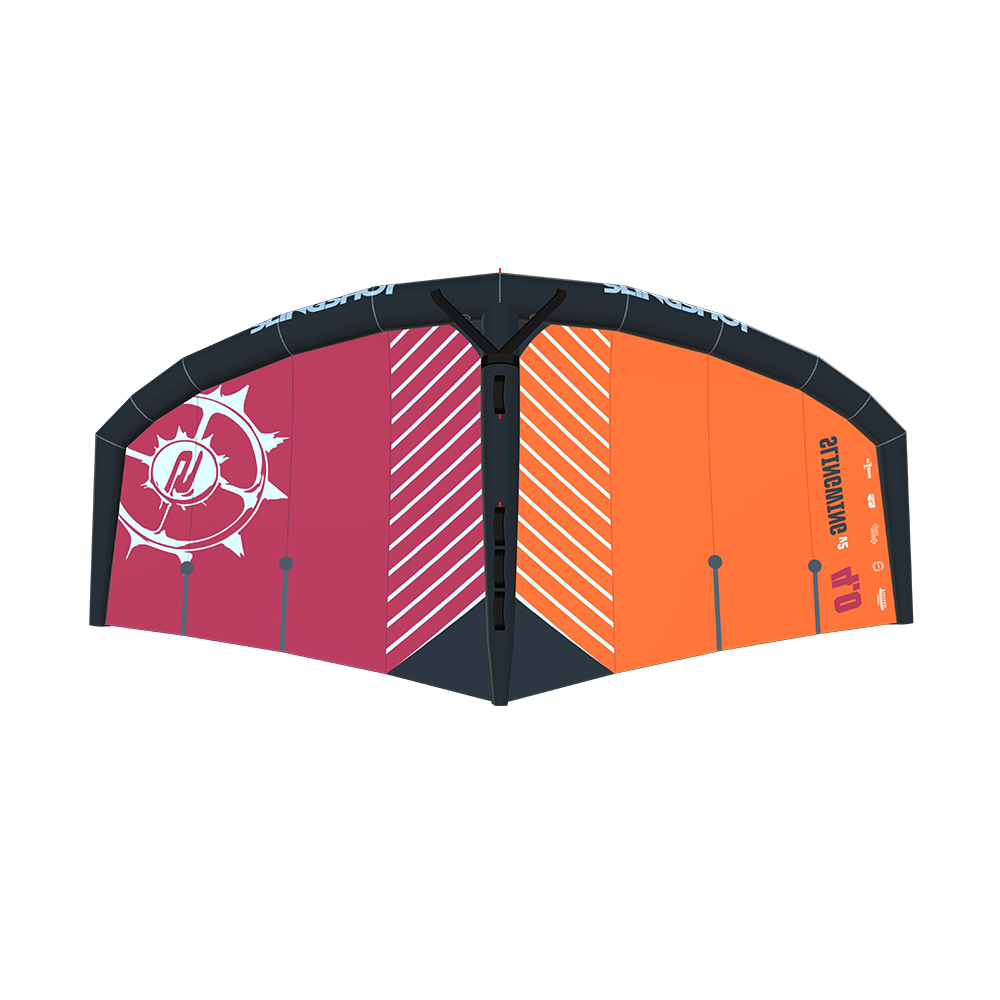 Retailer Support: Due to the highly technical aspect of foil riding, are you carrying out education programs in favor of the salesforce? What piece of advice would you give to a retailer who wants to offer foiling gear but has never ride any?
We were quite early to the game in foil education. We produced an online training course called Foil Academy (www.foil-academy.com) with ground-up instruction specialized in each sport. It has been a huge hit and a great asset to retailers. With each sports category, we have a series of videos on the Slingshot Sports YouTube channel to help with unboxing, foil assembly and tuning.
Best Sellers
Please name your 3 highlight pieces and items that retailers should definitely order.
Slingwing V2
FSurf
Shred Sled