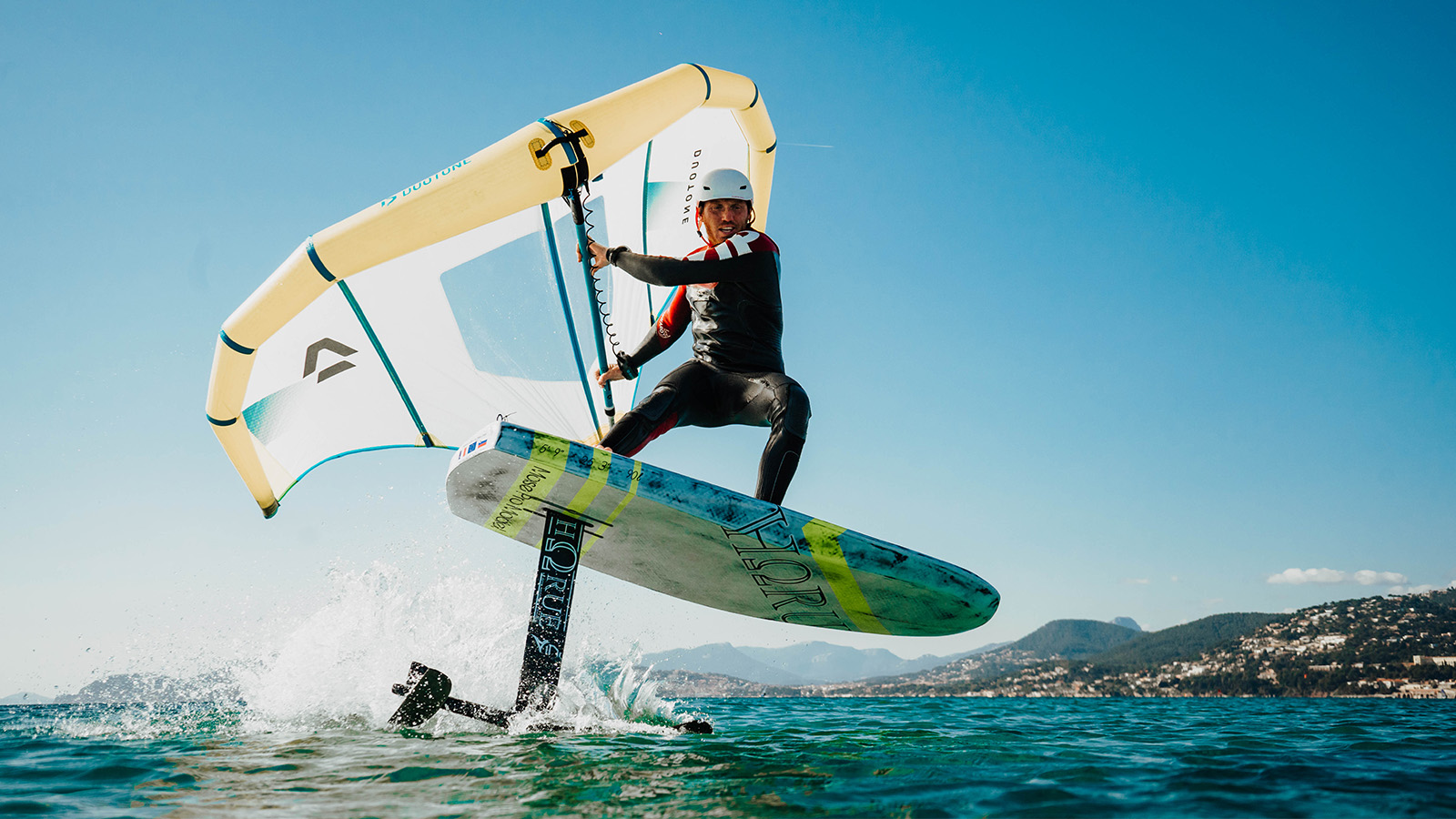 Horue 2021 Foil Preview
Retail Buyers Guide: Foils 2021
Brand: Horue
Interviewee: CEO
Is the foiling category reaching a larger customer base?
For sure, 2020 has been a very good year for foiling market. We see more and more people get in touch with the foil world. On the one hand, customers are more beginners than a few years ago. This is explained by the product's target: our products are easier than in the past and we work hard on the safety aspect of the foil in order not to fear new customers, particularly beginners. On the other hand, foiler´s skills have dramatically improved during 2020, especially in the wingfoil and surf foil discipline.
How has Covid affected your SS21 sell in plans? (delays/range cancellations/carry over…)
As our products are fully made in France and Europe, we didn't see many impacts on our production. As a result, and in addition to a good stock of our product in our warehouse, we didn´t experience a delay for customers in 2020. 2021 will be a foiling year, and we are ready for that!
Versatile platforms – which can be used as a SUP/WING/WIND/SURF/KITE/ETC – are trending. What is your take on those multipurpose boards?
We are open-minded on all the boards' design that may exist. Multipurpose boards are a good option for those who want to foil with sup, wing, wind, etc.
However, the problem is to have a board that works with all, but not very good in either discipline. Actually, the perfect shape of a wingfoil board is radically different than the shape of a windfoil. As a result, it's not possible to make a perfect all-in-one board.
For our board's range, we decided to make an all-in-one board specialized on the wingfoil. So, it works with sup, wind, etc… but it's firstly made for wingfoiling.
Versatility is also key for the foil itself: customizing one's setup with different front/rear wings, mast lengths, etc. Did you build your range on this concept?
Sure, we decided to produce a versatile concept since 2014. We offer a very large range of wings, masts, and accessories, fully compatible with the main product. This allows us to offer a real « swiss knife » in the foil market.
Beyond carbon and alloy, is there room for alternative materials?
Sure! And our product range is the best proof of that. We developed a new model last year based on a carbon / stainless steel marriage. The H10 Evo is a windfoil, which have carbon wings and carbon fairing on the mast, and stainless-steel fuselage/mast. This model is fully made in France and is sold 665€ w/o VAT. We really think alloy foil is not a durable solution.
Wingfoil is taking the category by a storm, rallying both the sailing usual suspects and the hardcore surfers. Please share your thoughts on the category.
Wingfoil has been a very good novelty in foiling world. In our opinion, it takes the advantage of both windfoil and kitefoil, without their disadvantages. We decided to jump into wingfoil world as soon as it appeared on the market.
RetailerSupport: Due to the highly technical aspect of foil riding, are you carrying out education programs in favour of the sales force? What piece of advice would you give to a retailer who wants to offer foiling gear but has never ride any?
We really think the best way for retailers to advise people is to become customers and riders.
Best Sellers
Please name and describe your 3 highlight pieces and items that retailers should definitely order.
Wingfoil combo: This combo is an all in one product. The foil is full carbon made in France, light and strong, 5 years warranted. Board is full carbon made in Europe, bombproof construction and very light.  Beginner-friendly/expert ready!
Surfoil combo: So light combo. Bombproof construction. Fast and manoeuvrable.
Windfoil combo: Bombproof construction – easy and fast!