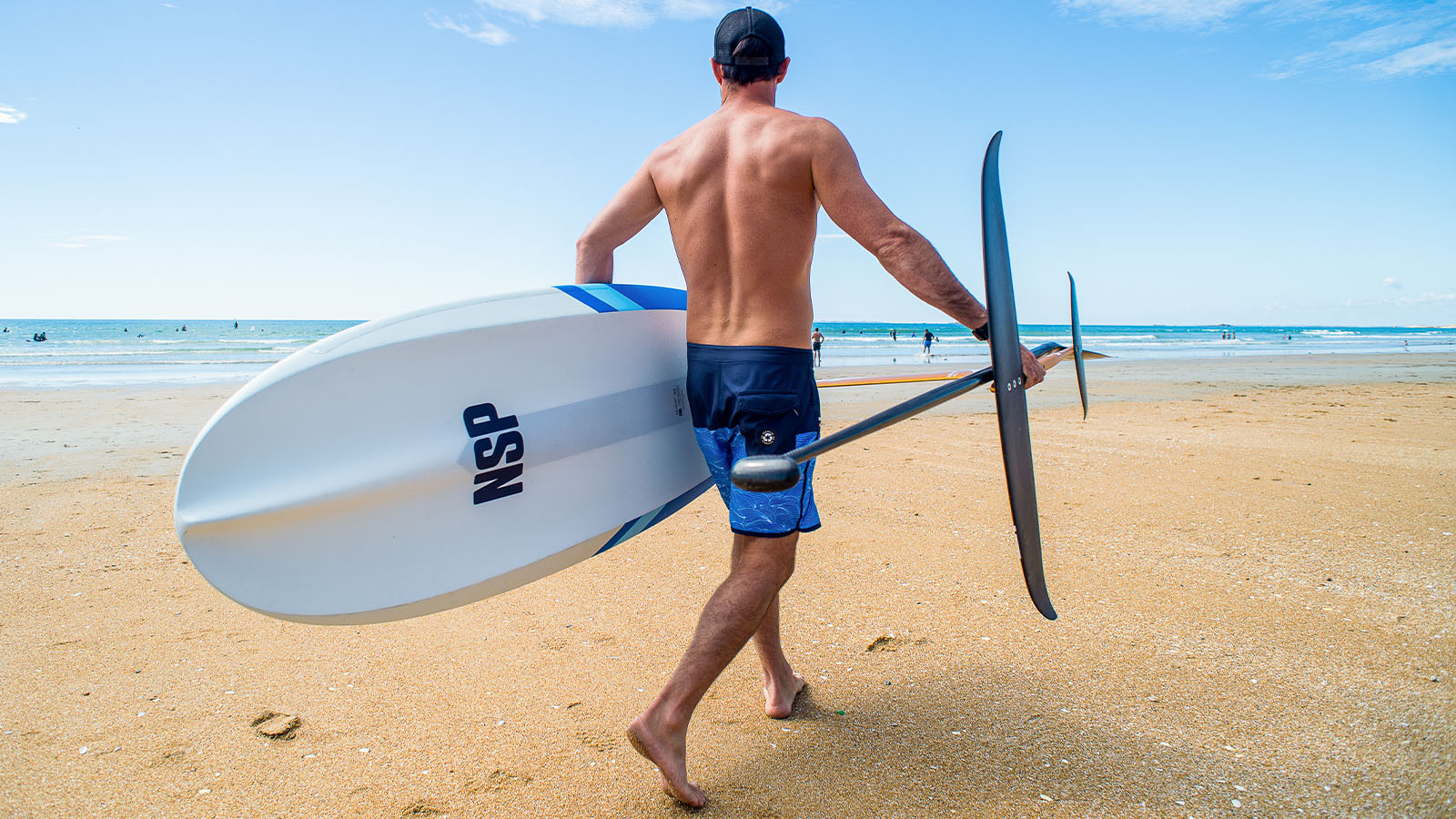 NSP 2021 Foil Preview
Retail Buyers Guide: Foils 2021
Brand: NSP
Interviewee: N/A
Is the foiling category reaching a larger customer base?
Still the early days but we will continue to see this category develop rapidly and its base continues to grow.
How has Covid affected your SS21 sell in plans? (delays/range cancellations/carry over…) 
We have been blessed with the strong positive demand for our 2020 boards. The situation delayed our public launch plans for the 2021 foil range but on a positive this helped us to continue to define the range further with additional development. 2021 features a wide range of foils for specific disciplines and rider preference, and for our foil boards, we have turned to Alain Teurquetil's expertise – the designer behind our podium winning race boards.
Versatile platforms – which can be used as a SUP/WING/WIND/SURF/KITE/ETC – are trending. What is your take on those multipurpose boards?
Versatility is important but only to the extent of meeting the rider's needs. There is already great versatility in our foils but like in everything to truly excel in a discipline is always going to need a specialised focus with specialised gear. So, for us the answer is the need to have a platform that's interchangeable and allows you to tune and adjust for specific disciplines is the way forward.
Versatility is also key for the foil itself: customizing one's setup with different front/rear wings, mast lengths, etc. Did you build your range on this concept?
Yes absolutely, but rather than one design for all, it is about interchangeability and that when you change to a different wing the mounts and bolts all fit.
Beyond carbon and alloy, is there room for alternative materials?
There is always room for new materials, but in the end durability/reliability and price will be the deciding factors.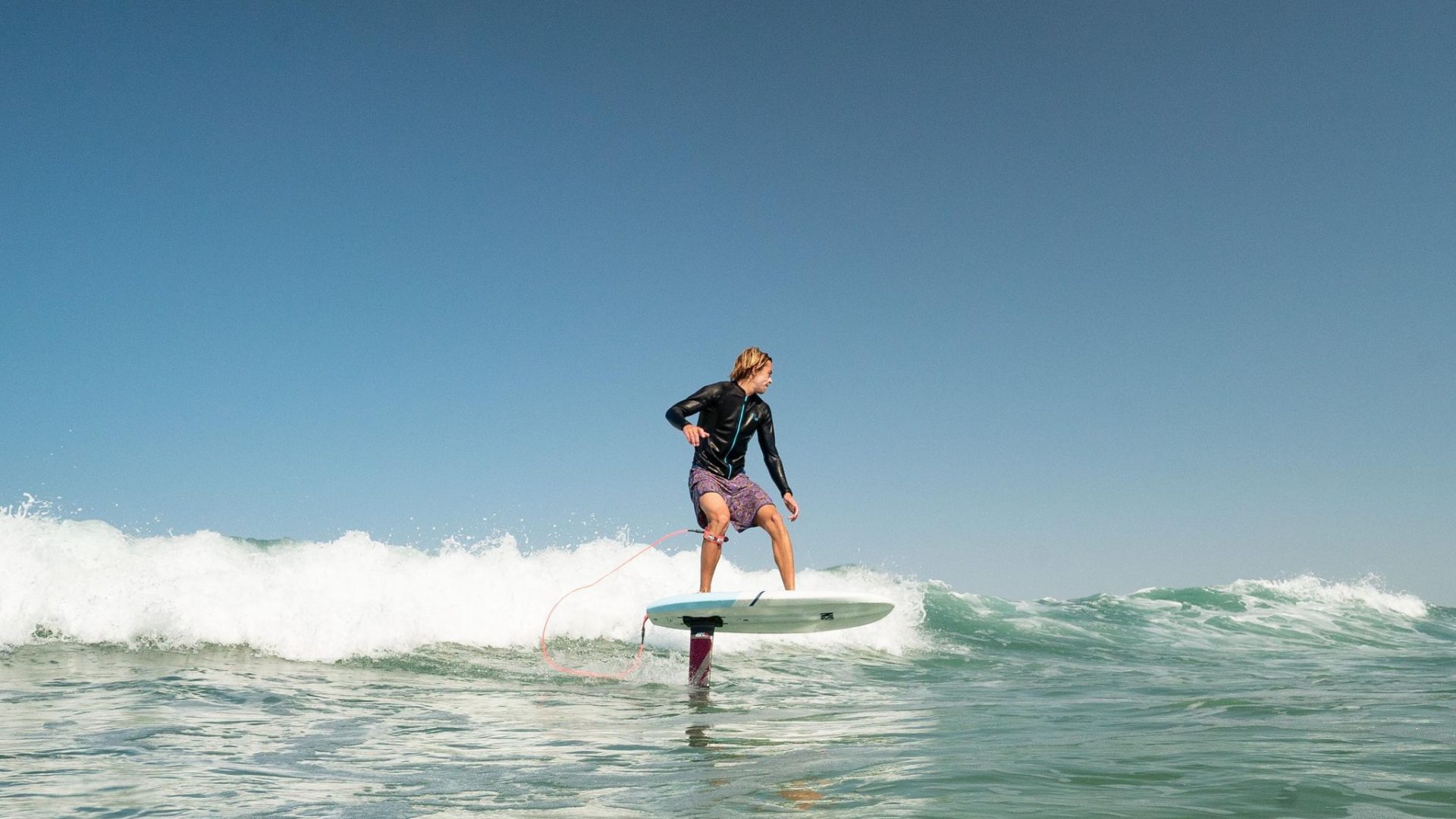 Wingfoil is taking the category by a storm, rallying both the sailing usual suspects and the hardcore surfers. Please share your thoughts on the category.
It's bringing more people into foiling regardless of conditions (as long as there is some wind). It's what foiling needed in its evolution and makes foiling accessible to more people.
Retailer Support: Due to the highly technical aspect of foil riding, are you carrying out education programs in favour of the salesforce? What piece of advice would you give to a retailer who wants to offer foiling gear but has never ride any?
There's a lot of great information out there and its always getting updated and people are eager to share their experiences and tips. At our last global dealer meeting, we arranged training and demo sessions for all distributors to get up and foiling and encouraged them to work closely with riders and reps to help get the stores up and foiling and involved. It's definitely something you need to be doing to be able to explain and sell effectively.
Best Sellers
Please name your 3 highlight pieces and items that retailers should definitely order.
1-Our Complete Set 1700 starter kit paired with an additional FW2000
2-The NSP Airwing 5m
3-FW2500 Gullwing