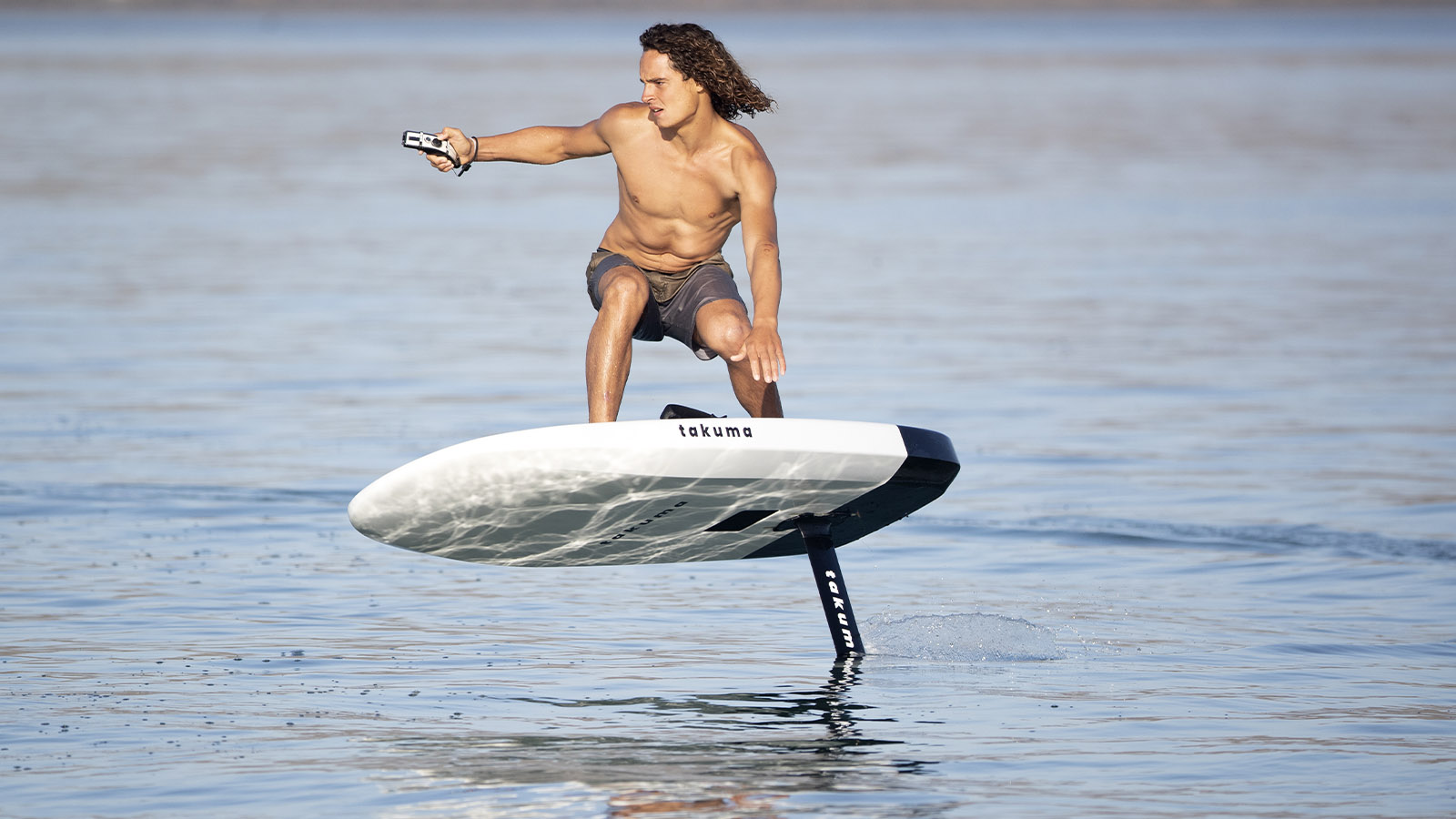 Takuma 2021 Foil Preview
Retail Buyers Guide: Foils 2021
Brand: Takuma
Interviewee: Sylvain Aurenche, International Sales Manager
Is the foiling category reaching a larger customer base?
Yes, it is, the equipment becomes more accessible than ever.
How has Covid affected your SS21 sell in plans? (delays/range cancellations/carry over…)
The demand is massive, 2020 was and still is incredibly good and 2021 demand on Takuma range is even better.
Versatile platforms – which can be used as a SUP/WING/WIND/SURF/KITE/ETC – are trending. What is your take on those multipurpose boards?
The Takuma boards selection 2021 is outstanding, basically, we have 2 groups in the range: prone foil board (SURF, WAKE and KITE) + SUP, Wing and Downwing boards. You can definitely pick a board to SUPfoil, Downwing foils and Wingfoil. But if you want to focus on one disciple you will go with a more specific shape. (let's say a more specific volume)
Versatility is also key for the foil itself: customizing one's setup with different front/rear wings, mast lengths, etc. Did you build your range on this concept?
Yes, we did and even better. You can have a Lol Profoil 1600 purchase in 2019 and purchase a Kujira set (front and back wings) to adapt on it… Also on some model is relevant to keep the front wing and play with different back wing, it changes the foil.
Wingfoil is taking the category by a storm, rallying both the sailing usual suspects and the hardcore surfers. Please share your thoughts on the category.
The Takuma team is excited about it and focus. As you say it is amazing to interest all kind of people on the same activity, the more time we can spend on the water the better. Windsurfers love it, kitesurfers do, and yes even "hardcore" surfers are attracted and passionate by Wing foiling. It is also a fantastic "ambassador sport" to the world of foiling for none initiated people, extremely esthetic to look at and very accessible. Increase balance and comfort.
Retailer Support: Due to the highly technical aspect of foil riding, are you carrying out education programs in favor of the salesforce? What piece of advice would you give to a retailer who wants to offer foiling gear but has never ride any?
Communication is key. You can't propose unique products without offering clinics to your dealers. We see our distributors and dealers as partners. Takuma has the specificity to exclusively focus on hygrofoils, it is our job and our passion! You can sell a product when you understand all its aspects and even better when you can use it.
Best Sellers
Please name and describe your 3 highlight pieces and items that retailers should definitely order.
Foil KUJIRA AC-75 (alloy mast and fuselage, carbon front and back wings).
It exists in 980cm2 front wing, 1210cm2 and 1440cm2. Maneuverability, reactivity, speed and control.The KUJIRA is a revolution in the foil world!
Board range TK Carbon 85:
5'6″x 25 3/8 x 5 1/2 for 85 Liters. It exists in 40 liters, 45L, 55L, 65L, 75L, 85L, 95L, 110L, 125L and 140L. This range is designed for riders who wants to enjoy and excel in all foiling disciplines. The new outline, the volume placement, the contoured and curved-in deck and a fascinating double concave increase balance, comfort while you'll touch down, acceleration and an incredible control.
E-Foil CRUISING
A 6'4 board for 150 litres which ensures accessibility to all. We develop modular E-Foil, you can start with a large foil and change it as you get experience. It's a 3kw motor (4 horsepower) and allows everyone to ride without a motorboat driving license. Delivered with a 35A battery it offers a 90 minutes autonomy.