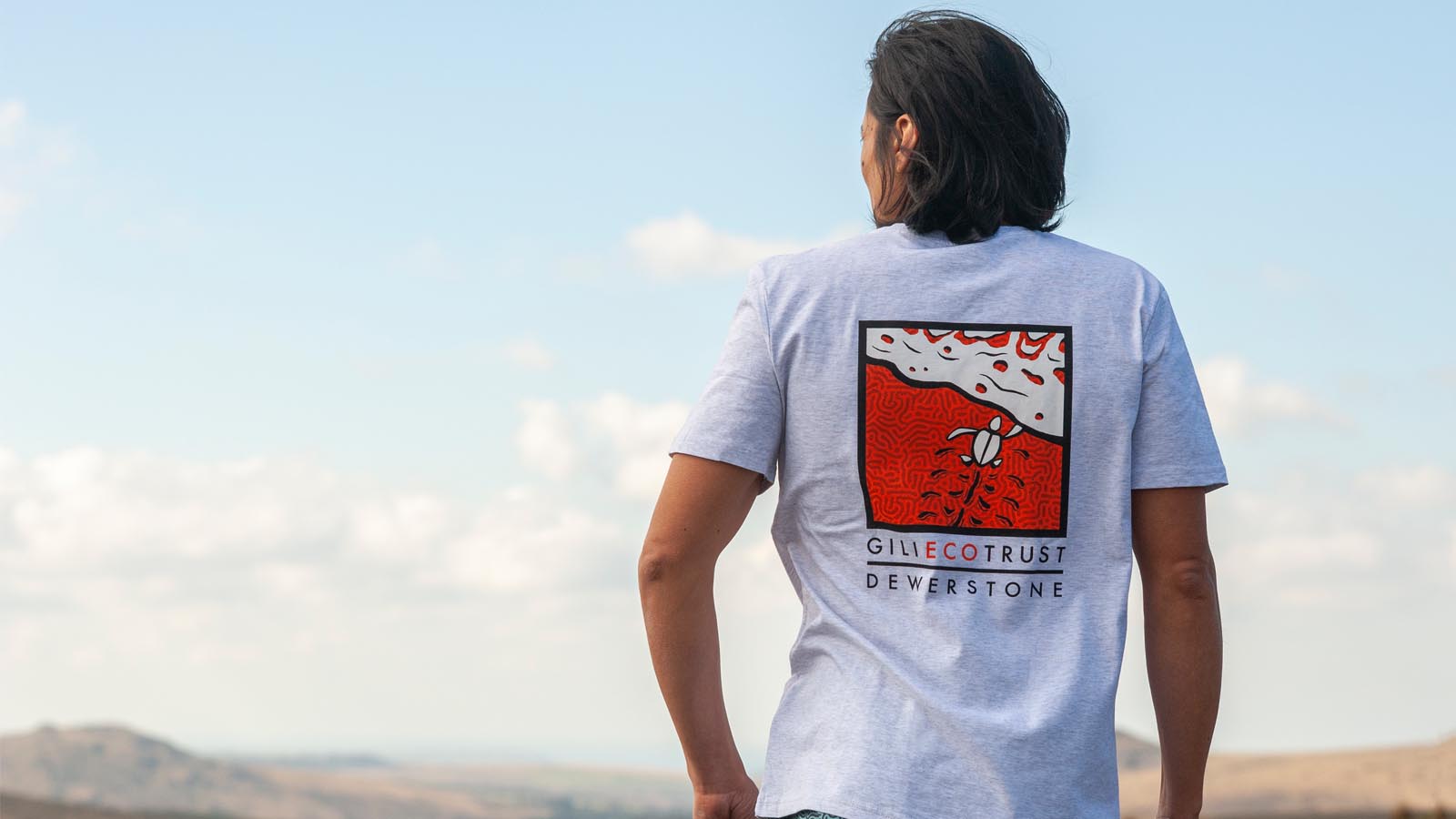 Dewerstone S/S 2022 Boardshorts Preview
Retail Buyers Guide: Boardshorts S/S 2022 Retail Buyer's Guide
Brand: Dewerstone
Interviewee: Rory Atton, founder
Has the COVID related surfing boom affected the Boardshorts category specifically?
More people flocked into the outdoors, more people visited the beaches and more people, in general, got into outdoor sports throughout the pandemic than ever before.
Surfing has absolutely boomed during this time, it's brought huge revenues to those brands that have been able to capitalise on it and with that huge responsibility for those brands to do something about the environments they enable and encourage people to enjoy.
We're not a surf brand, we're not trying to be, however, it's our mission and values as a brand that resonates with the ocean advocate. Our Life Shorts hold their own in the big leagues of board shorts, whether that's in the surf, on the river, or anywhere else you want to take them.
As consumers look to make more informed decisions on their purchases, our Life Shorts are finding homes with ocean advocates of all kinds, including surfers both new and old.
Delays from the manufacturers, shipment costs on the rise… These are common sequels from the pandemic: How did you handle this odd situation? (relocation of production, carryovers…)
We've carried several of our SS21 colours into SS22, because of their popularity in the US and our US distribution wanting to continue those colours into SS22. This has also meant we've been able to shift our production schedule, get more of those colours manufactured and fill some gaps both in the US and in the UK this season and take advantage of the surfing boom.
Shipping costs have been difficult for everyone, it's a knock-on effect that is disrupting every industry. In short, we've had to pay more for shipping and we've absorbed that cost.
We'll be forever grateful for the opportunities that the outdoor industry has been granted during what has been a very difficult time for many industries and businesses, absorbing some shipping is a small price for us to pay. Hopefully, we'll see life return to normal and those shipping costs level out in 2022.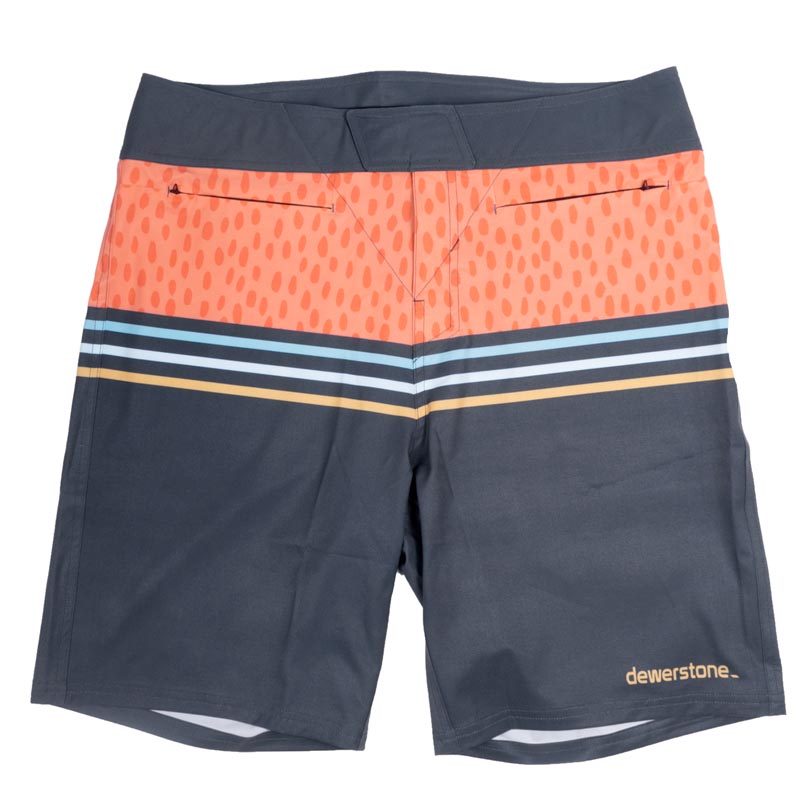 What are the design trends in the shorts category? A do-it all boardshort? A quiver of all sorts (boardshort, walkshort and beachshort)?
The Life Shorts have always been a do it short. A short made for the versatility of life and the adventures that come with, wherever you happen to be. We see consumers buying multiple sets of Life Shorts to match their lifestyle and we offer a range of colour options with some lending themselves more to that walking style and some more to that beach style – underneath they are the same versatile short, ready for anything.
As far as influences and silhouettes, where are we heading in S/S 2022?
We have and will always be influenced by the environments we love to enjoy. For SS21 we ran the 'Muted Jungle' colourway, planting 50 trees for every set manufactured, for SS22 we are upping this commitment.
Both the 'Midnight Jungle' and the 'Sunrise Jungle' colourways will plant 50 trees for every set manufactured. These shorts are directly aimed at tackling deforestation, raising awareness and doing something about it.
Planting trees in line with our manufacturing means we also plant trees for any Life Shorts we give away, this includes our team,  our ambassadors, competition prizes, promotion, media etc.
If we want to really make an impact as a brand, we need to take responsibility for every product that we make, not just the products that we sell.
What is the sweetspot for boardshorts pricing?
Consumers want value across the board, however, they are willing to pay for it and are becoming aware that responsibility comes at a cost.
Our sweet spot right now is £59.95. For that, we offer a highly technical innovative board short that is category-defining and built to last. It is also Climate Neutral Certified, gives 1% to the Planet, plants a tree (Midnight & Sunrise Jungle plant 50) and has features you don't find on board shorts twice the price.
Value doesn't mean you can't have values
What colours/patterns are to be expected in SS22?
Our mission to take responsibility for the environments we built our brand upon is at the heart of every decision we make.
Jungle – We use jungle patterns and influences to sell our Life Shorts. We plant trees to tackle deforestation. For every product we manufacture we plant a tree, for our Jungle range we plant 50.
Coral – We use coral patterns within our Life Shorts because they resonate with ocean advocates, and that sells. We work with the Gili Eco Trust in Indonesia to directly tackle environmental change, restore coral reefs, create biorocks and produce a positive impact on an environment that man has devastated.
The environment is our greatest resource, our greatest influence and the reason we are able to do what we do.
The (recycled) polyester surged the boardshorts segment before natural fabrics came back hot. Do you confirm?
There are at least 8 million pieces of plastic entering our oceans every day. A single-use plastic bottle can last 450 years in the marine environment. If we can be part of a solution that takes that single-use waste and turns it into a product that will last and get used over and over, we want to be a part of that.
Hopefully, we'll one day live in a world where our oceans aren't littered with plastic and we are all making board shorts from natural materials because there's no longer a plastic problem.
When it comes to sustainability, what do you bring to the table?
SS22 is the year of sustainable stories, increased eco ranges and increased marketing hype to accompany it. Whether it's grocery shopping in the supermarket, board shorts in your local surf shop, or intense Facebook advertising hammering sustainable & eco *insert product here*.
Brands that own their responsibility will be able to cut through the chop. Working hard to achieve accreditation for actions they believe in and embedding their mission and values in the fundamentals of their business operations will separate those making a positive impact from everyone else.
We are already: Climate Neutral Certified. Members of 1% for the Planet. Planting a tree for every product we make.
Our next steps to becoming a more responsible business: Working towards the UN Sustainable Development goals and our B Corp Certification
Please supply 1 pic and 60 words on each of your 3 most important key products that retailers should definitely order.
Life Shorts Pro – Sunrise Jungle
Directly tackling deforestation by planting 50 trees for every set made, the Life Shorts Sunrise & Midnight Jungle are making a direct positive impact on our Planet.
Life Shorts Pro – Drift
Influenced by coral reefs and environmental restoration. The Drift reminds us of our Indonesian connection and the amazing work done by the Gili Eco Trust to restore man's devastating impact.
Life Shorts Pro – Penyu
Continuing on from SS21, the Penyu is quickly becoming a classic. Water droplets on a short destined for a life better lived in the water.