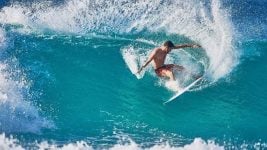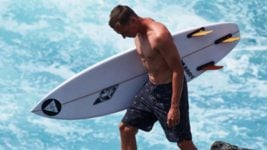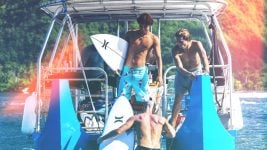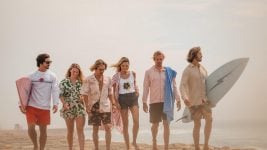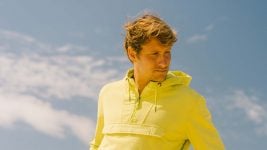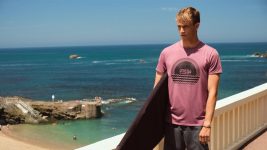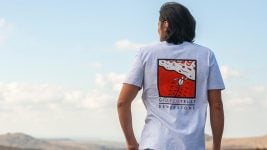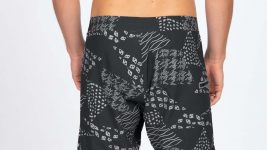 Boardshorts S/S 2022 Retail Buyer's Guide
More surfers, more surfboards but less overseas travel… Will the pandemic affect the boardshorts market? The answer along with the latest trends for spring-summer 2022 by David Bianic.
So, more boardshorts?
With the COVID saga still not over – soon we hope – and with the effects of the pandemic on the leisure market hugely benefitting surfing equipment, will the same go for boardshorts? As Nick Crook from Boardies Apparel reminds us "COVID-19 has impacted sales as people couldn't travel on vacation, but certain countries with beaches were okay." So less purchases related to exotic destinations but more time to spend at the beaches in your own country, it's unclear whether brands will manage to balance it all out…
From Oxbow Marketing, Laura Grenon reminds us that for the French market this was compounded by the non-essential shops being closed during the various lockdowns, which did nothing to help sales from physical retailers. Furthermore, Hurley and Soöruz are reporting that boardshorts have not enjoyed the same spectacular growth as wetsuits have, showing that boardshorts cannot necessarily be put in the same bracket as technical clothing: in other words, just because there are more surfers doesn't necessarily mean additional boardshorts by the same amount.
As well as other complications due to the health crisis, brands have had to use their imaginations to plan their 2022 spring-summer collections' manufacturing amid much uncertainty: production delays, surging transportation costs, etc. "Although we had to struggle like most of the companies with delays and raw material scarcities, by producing locally – a sustainable option (it allows us to reduce the logistic operations and transport waste) – it gave us more control over the production settings", explains Briana Mori, Brand Manager at Lightning Bolt. Others have partly relocated their manufacturing like Oxbow have in France and Portugal.
As for the 2021 summer, one of the backup options is to rerun leading models, just like Dewerstone did: "We've carried several of our SS21 colours into SS22, because of their popularity in the US", explains Founder Rory Atton. This meant that their manufacturing calendar could be tweaked to provide restocks of these colours in the United States and the UK for summer 2021.
BOARDSHORTS TRENDS 2022: BEACH, WALK, BOARD?
With their hybrid designs, the boundaries between the boardshort, beachshort and walkshort are becoming even blurrier and there is one simple reason for this: "All-day comfort is undoubtedly a feature of our next-generation boardshorts", assures Briana at Lightning Bolt before adding, "From the fit to the fabric details, with the ideal length and silhouette, and pockets, they are designed to work seamlessly with the rest of a summer wardrobe." It's no accident that Dewerstone prefer the name Life Shorts over boardshorts, sounding undoubtedly more open to non-surfers. Another example of this trend is the Fergus model from Protest whose style is reminiscent of a classic boardshort but surfable with quick-drying multidirectional stretch and interior rubber waistband so they stay in place during action.
But watch out, the pure technical boardshort is not dead and when it comes to brands with surf hardware heritage like Dakine it's even an obligation. Their Roots and Mission models are made for surfing: light, multidirectional stretch with a waterproof treatment, internal Dobby band to keep it in place, gusset fly that doesn't get in the way when lying on a board, welded pockets with watertight zipper, water drainage, without forgetting the fixed loop for keys. It's the same story at Lost with their Deathwish, Session and Hydra models, at Oakley with the B1B RC19" Tropics as well as Soöruz (Classic & Vision) and O'Neill through the Jordy Hyperfreak Hydro, Jordy Smith's signature boardshort. Endorsement from the pros is a plus as Brand Manager, Dilan from Rusty confirms: "We work with the idea that the surfer knows best so we will test, retest and retest again our fabrications and silhouettes with our sponsored surfers. Feedback from these guys is invaluable."
When it comes to length, brands are now offering several different crotch lengths but there's a stronger demand for short models. Although 18 inchers are still the best-sellers at Hurley, 16" shorts are making a strong comeback in Europe assures Marca Turc. Even Lost, who for a long time retained a really 90s length with models reaching below the knee, are offering 17, 18 and 19 inch technical models in SS22 and will continue to market E-Waiste (elastic waist) and Hybrid models. Some are even offering extra short models for the surf category, like Protest's PRt Yessine at 14", a multi stretch short with elastic waist. "The guys these days now dare to go shorter" says Dave O'Keefe, Purchasing and Design Manager at O'Neill, "Of course we'll mainly see the standard length for shorts of 16", but the focus is going also to the 15" length and even some shorts are at 14".
BOARDSHORTS TRENDS 2022: INFLUENCES

For a few years we've seen three main axes when it comes to brands building their collections: a retro theme (60s to 90s), another more natural one (that can be combined with the former) and a third that's seasonal and more original. Here Oxbow are rolling out two main motifs, retro checks (referencing their historical models) and Tahiti inspired floral prints. "Palms and floral prints are still on trend", confirms Marta from Hurley who also highlights the signature style of SS22, tie-dye. This major classic will often be employed in the ice-dyed style, also called ice-washed at Lost for example. Poppy colours and effects are aimed at helping us forget the last two dreary years. 
Alongside this, motifs/colours inspired by Nature retain pride of place in collections at O'Neill for example who are using colours that are a bit passé like "Deep Lichen Green, Crockery and Toasted Coconut" as well as more vibrant tones like "Coral, Sea Pine green and Old Gold". At Lightning Bolt, colours are even used to inspire poetry: Sunflower, Lapis Blue, Veiled Rose, Fog, Biscay Green… "In this line, colours are not that strong… faded colours and simple graphics", explains Briana Mori.
Prints also serve to reconnect you with the elements, especially at Dewerstone who are employing Jungle and Coral motifs that aren't just decorative: to start with, they plant 50 trees for every product made and, secondly, the brand are working with Gili Eco Trust in Indonesia who are restoring deteriorated reefs, in particular by creating bio-rock. Protest are even offering a double dose of nature on certain models, as explained by Ingrid Kalma, Men's Design Manager: "This summer we've combined simple cut out forms of tropical leaves and super imposed botanical drawings on top."
BOARDSHORTS TRENDS 2022: SYNTHETIC VS NATURAL FABRICS
In the space of a few years, recycled polyester has become the fabric of choice as it is both technical (quick-drying, lightweight, UV proof, supple…) and meets a more eco-friendly demand, being made of plastic waste, bottles mostly. Although this trend is not about to spread, the trend for hybrid shorts, so called because they are just as suitable for town as they are for the water, contain a hybridisation in their materials as well, with mixtures of polyester and natural fabrics (cotton, hemp…). For example, Oxbow are introducing a new fibre using "Upcycled coconut fibres, blended with Repreve Recycled Polyester and Spandex, for a 4 way stretch natural-touch fabric, saving tons of virgin fibres and petrol," adds Laura Grenon. At Protest, cotton now comes from the BCO (Better Cotton Initiative), whose cotton production insists on saving water, enriching soils and ethical working conditions. This fabric is available on their new range of Stock walkshorts (as well as on T-shirts). Even Soöruz, who are still very much into 100% polyester for 2022, are announcing the arrival of bio cotton next year.
Let's finish up by giving an estimated average price of between €50-60 for a technical boardshort, while a high-performance model like the Jordy Hyperfreak Hydro from O'Neill comes in at €129.99- this big jump means that you really need to be using that super stretch!