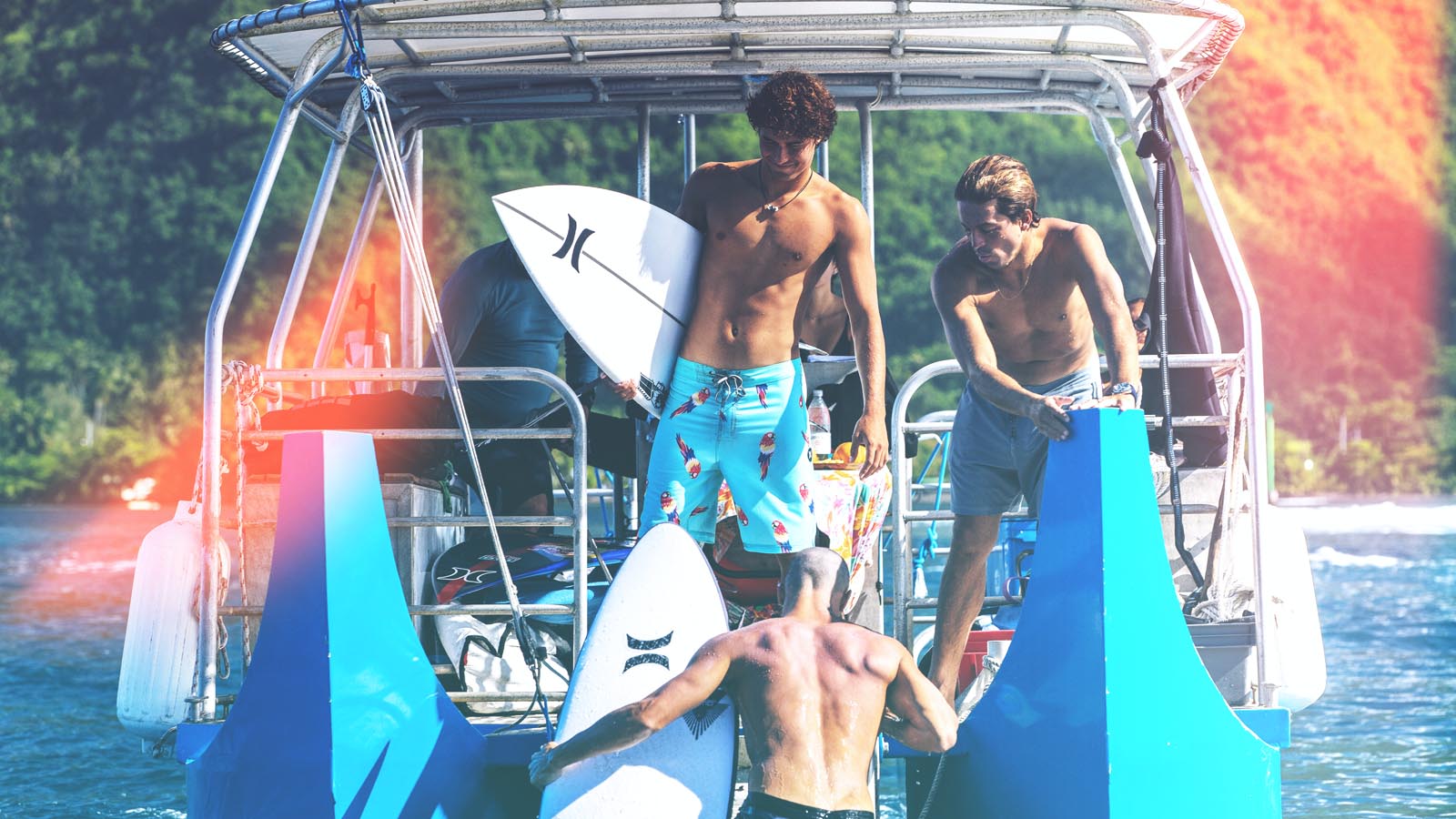 Hurley S/S 2022 Boardshorts Preview
Retail Buyers Guide: Boardshorts S/S 2022 Retail Buyer's Guide
Brand: Hurley
Interviewee: N/A
Has the COVID related surfing boom affected the Boardshorts category specifically?
The surfing boom has affected positively our brand thru all categories. The biggest growth has been on wetsuits. Boardshort is also a category that has been increasing and we can expect now another increase for SS22 
Delays from the manufacturers, shipment costs on the rise… These are common sequels from the pandemic : How did you handle this odd situation? (relocation of production, carryovers…)
Thanks to good relationships with some factories we manage to book space for production for early delivery.
What are the design trends in the shorts category? A do-it all boardshort? A quiver of all sorts (boardshort, walkshort and beachshort)?
We keep the same line architecture as previous seasons. Quick dry and stretch fabrics are what customers are looking for. Our phantom fabric meets those needs perfectly. Our clients know us for this fabric and buy our brand for it. Once you try you don't want to change. It's a sustainable fabric made of recycled polyester. One boardshorts eliminates 7 to 10 plastic bottles.
We will push Phantom again, "Freedom in the form of fabric", lightweight and versatile shorts that go anywhere. We will keep the Phantom+ fabric we launched last year, 4-way stretch fabric with DWR coating providing maximum mobility, durability, sun protection and quick dry.
We also push our new EXPLORE collection, made for every adventure. A collection of hybrid products designed for an outdoor lifestyle. The explore shorts are made with Phantom fabric and feature a breathable mesh elastic waistband, it's a product that can go in and out of water.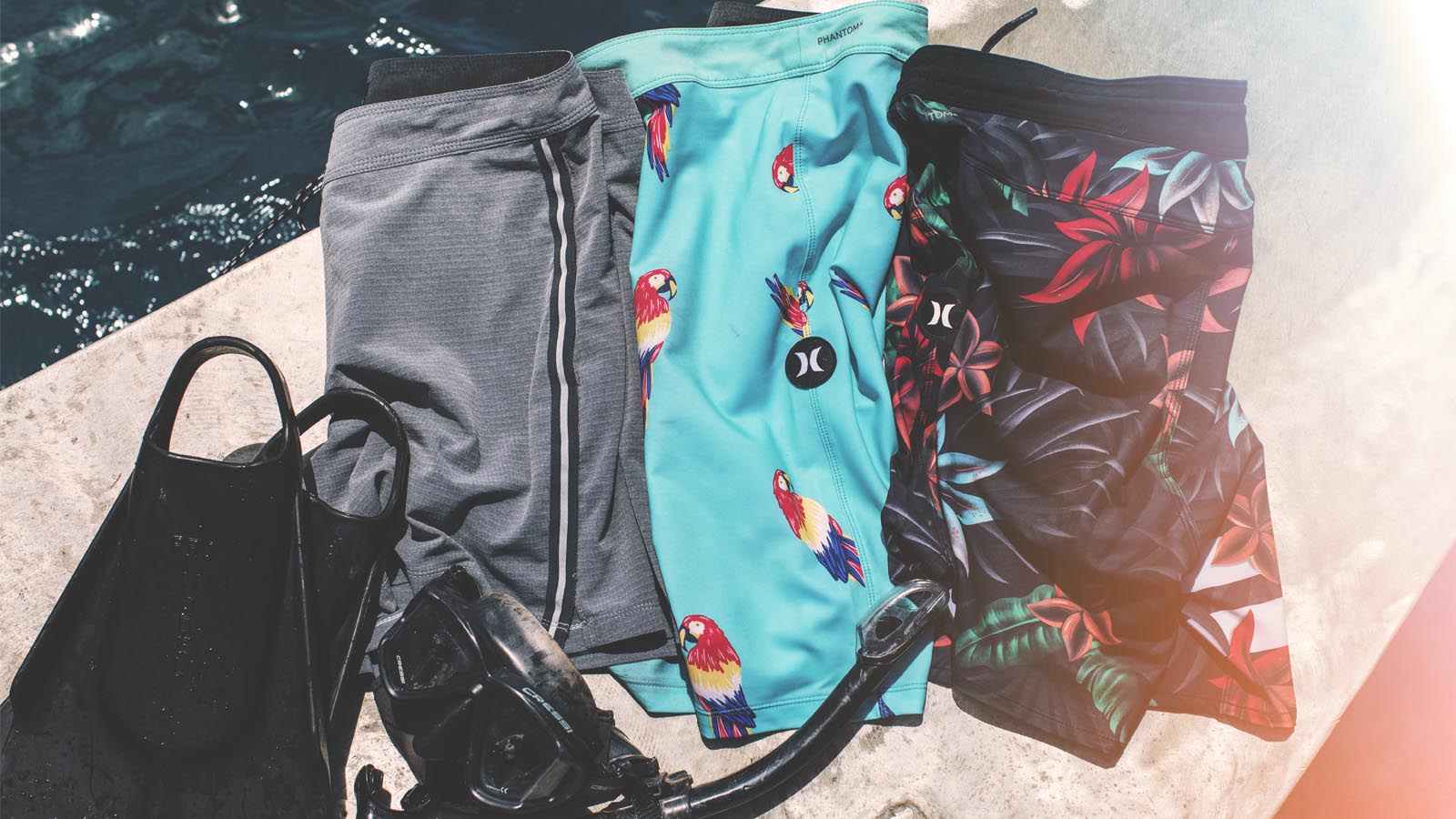 As far as influences and silhouettes, where are we heading in S/S 2022?
Volleys and short length (16") shorts are back in trend in Europe. The 18" length boardshorts are still our best sellers. We keep pushing Phantom.
 What is the sweetspot for boardshorts pricing?
Our boardshorts are featuring technology and for our brand, most of the sales are made on the 65€/60€ Phantom boardshorts.
What colours/patterns are to be expected in SS22?
Full & Colorful! Bright colours, palms and floral prints are still on-trend. We also have updated tie-dyes with pop colours.
Block party stripes on the right leg that identify our brand are our best sellers. Our clients are looking for brand identification, we are happy about that becomes means the Hurley brand is hot right now. We used to have those stripes only on solid colour boardshorts. We are now declining the block party stripes on bright & fun printed boardshorts. It has been a huge success in SS21 and will still be in SS22 as we are coming with more options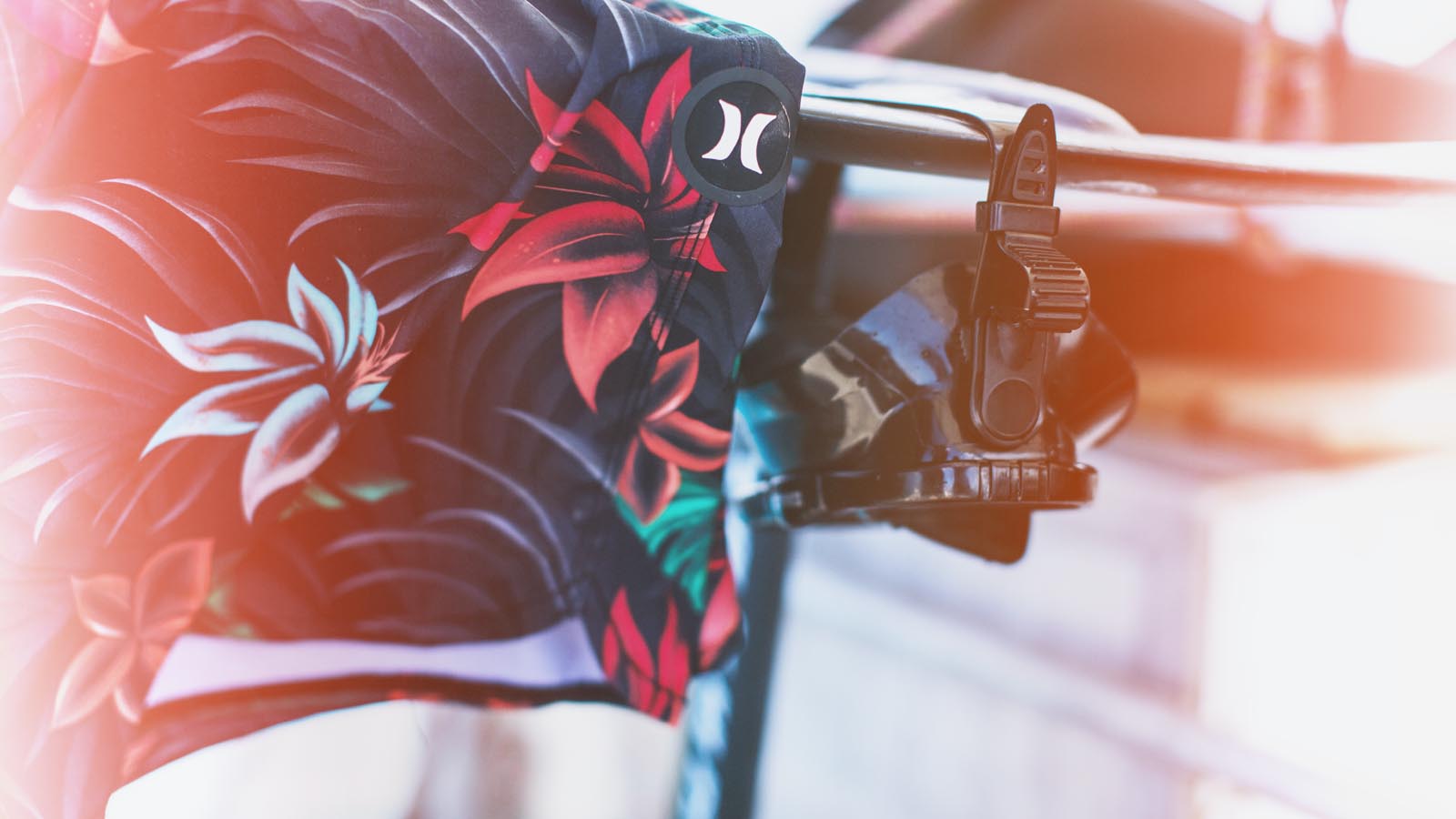 The (recycled) polyester surged the boardshort segment before natural fabrics came back hot. Do you confirm?
Phantom fabric is made from recycled polyester. This fabric is in our brand DNA and has been here since the creation of Hurley brand. For us, it has always been hot and our best sellers, it's increasing now.
When it comes to sustainability, what do you bring to the table?
Phantom fabric (see above). We already had that, we are now working more for the future on more sustainable packaging (polybags, hangtags, etc…)