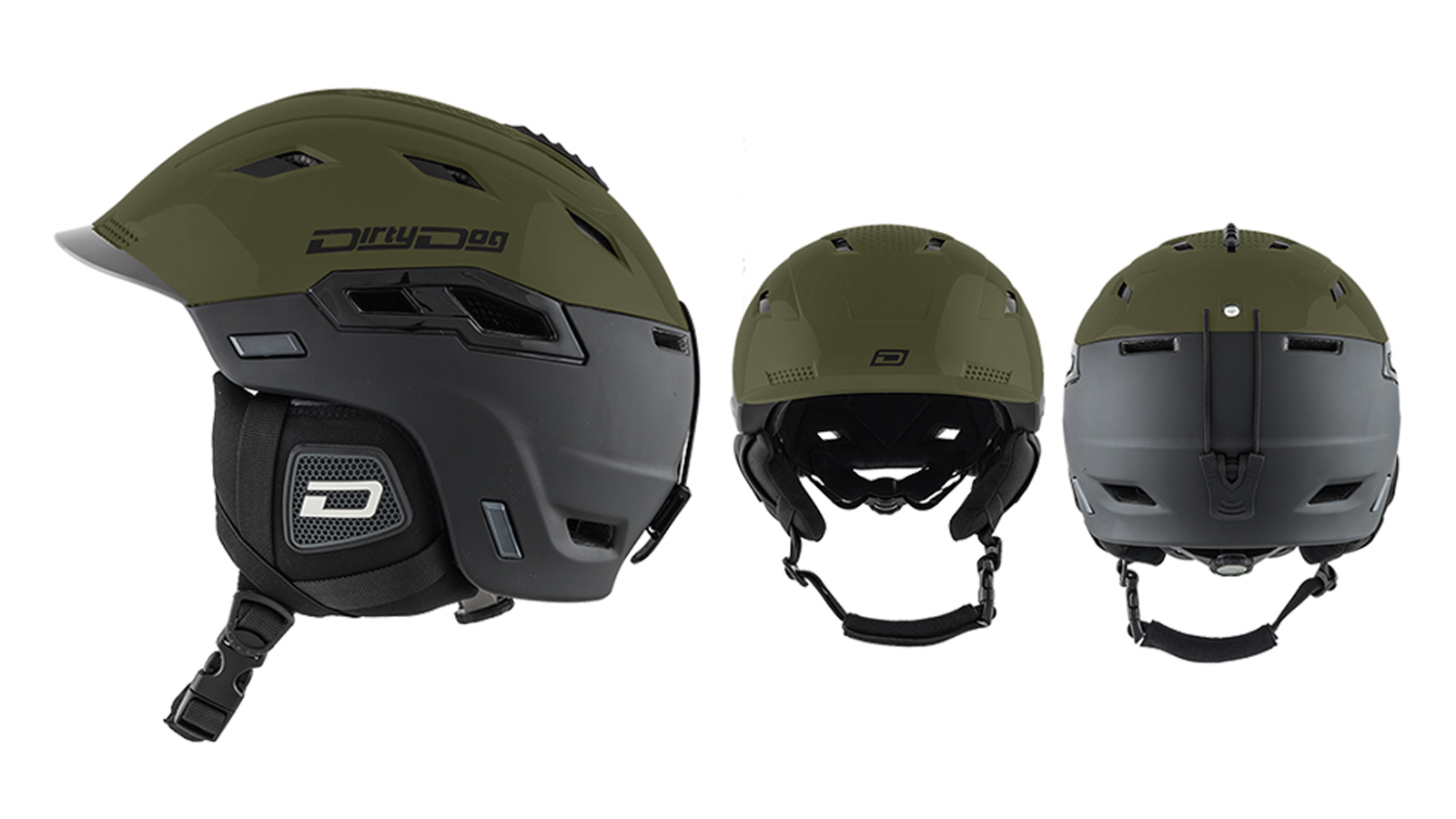 Dirty Dog 21/22 Snow Helmets Preview
Retail Buyers Guide: Snow Helmets 21/22 Retail Buyer's Guide
Brand: Dirty Dog
Interviewee: Tom Lazarus, Sales Operations Manager
What are the main trends in the helmet market for snowboarding in FW21/22 and how do you address them with your products?
In truth, the trend changes have stayed a little more discreet than in years gone by. A larger focus of the brands over the last few years has been to ensure the relevant levels of protection are involved in all helmets, and we are now really seeing the education seeping in to the marketplace, with knowledgeable piste users wanting top level protection alongside the aesthetics.
What were your biggest sellers In FW20/21?
Alongside our key, annual best sellers in the Orbit and Crater helmets, we have seen another decent increase in our full head helmets, with the SEP technology. Difficult to say too much more as we are a brand that offers, both, preorder and in season options.
Do you have any innovations in terms of design or materials for FW21/22? 
We will look to solidify and further develop our current technologies whilst ensuring we keep to our core price range. Our drive has been to continually push the limits on developing the lightweight feel but heavyweight protection of our range.
Are your products targeted to specific customers / rider types?
Not necessarily although we tend to see great sales with the Beginner to Intermediate markets of General Piste users and the more dedicated backcountry riders.
What is the general consumer's attitude towards wearing snow helmets? Has this changed in recent years? 
It has flipped 180 degrees. It now seems strange to see someone not wearing a lid on the slopes. The consumers have become a lot more educated on what they are actually looking for from a helmet and really respect knowledgeable retail staff, so a large portion of our time is dedicated to informing our customer base.
Where do you expect the biggest growth in helmets for FW21/22?
The biggest growth in helmets is likely to come from the development of lighter and stronger materials. Although it may be more comfortable to feel light enough to think your not wearing a helmet, customers still want the reassurance of knowing they have sufficient protection in the lid.
Did the early spring lockdown affect the sell-through of FW20/21 helmets? If so, how are you addressing this issue?
Not really, although, this new November lockdown in England may be a different story. Spring for us still allowed a level of customer contact and range discussion to make research and development viable.
Please talk us through your 2-3 keys models for FW21/22.
Crater
Constructed with a protective outer shell made of PC & high impact ABS. These shells give the helmets durability, weather resistance and are easy to clean. Underneath the outer shell is EPS (expanded Polystyrene) which makes up the bulk of the internal mass of the helmet for the absorption of impact and temperature control.
Geronimo
Our first SEP full head helmet, the Geronimo offers the ergonomic design  demanded of Dirty Dog helmets, eliminating wind resistance and enabling you a smooth unhindered ride
UFO
The UFO helmet offers the ultimate in DD ventilation. Specially designed vents allow maximum airflow for ventilation to minimise moisture build up.