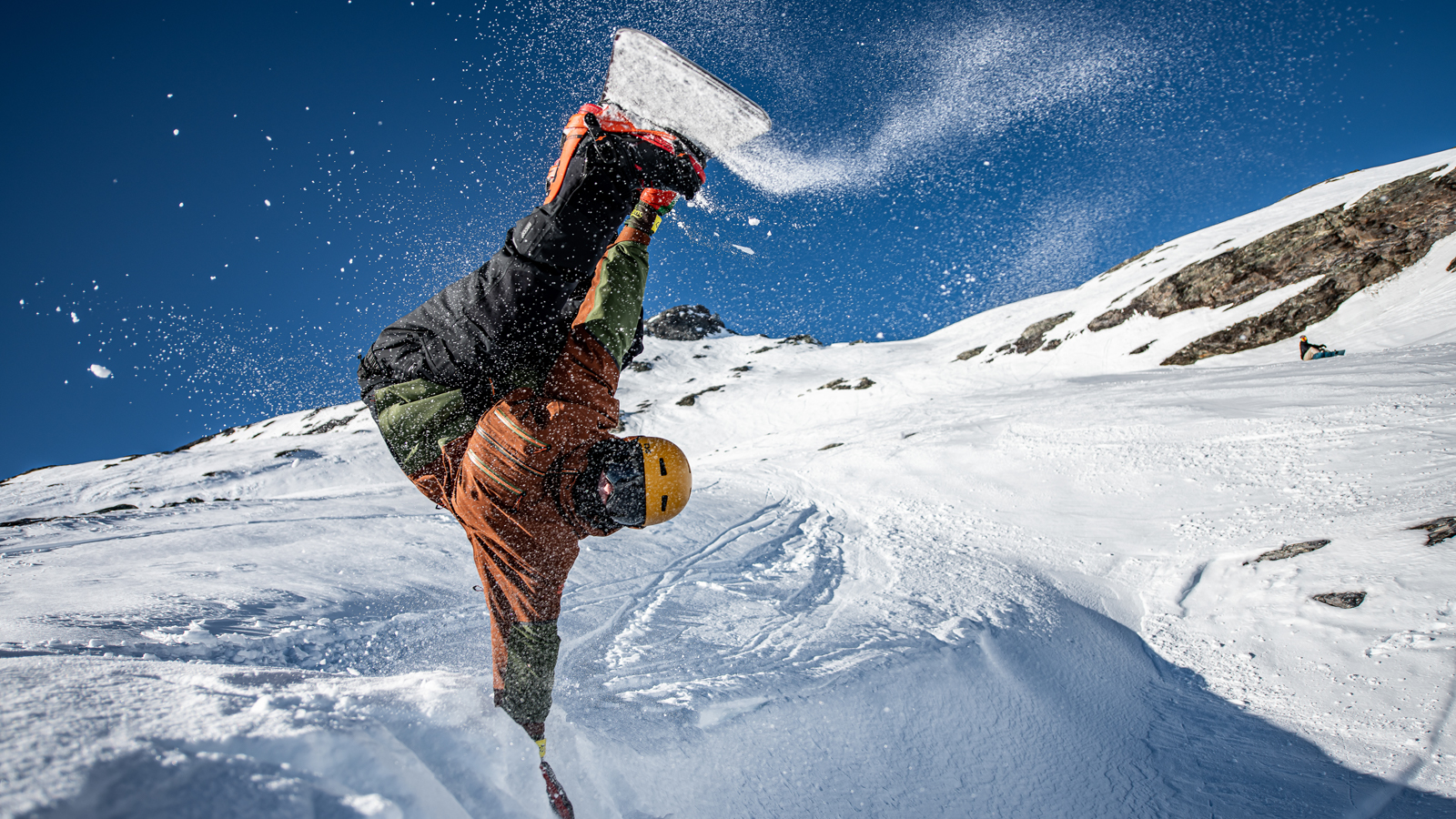 TSG 21/22 Snow Helmets Preview
Retail Buyers Guide: Snow Helmets 21/22 Retail Buyer's Guide
Brand: TSG
Interviewee: Nadja Herger, PR and Marketing
What are the main trends in the helmet market for snowboarding in FW21/22 and how do you address them with your products?
It is difficult to make forecasts about trends in a time that is extremely uncertain. We are facing a winter season in which we do not know what will happen next. The start of the season on the glaciers worked out quite well, but how the situation with Corona and the resulting restrictions will develop, we don't know at the moment. But let's stay positive and move on.
We think that splitboarding might the big winner in this coming winter season. So, we focus on light helmets that are easy to carry when any extra weight plays an important role. Our 350g light Fly is the helmet that our team riders take on a splitboarding day.
Regarding shapes and colours we feel that dark, settled colours and nature hues and slim and low-profile shapes are still trending. Our color range and helmet designs reflect this exactly.
What were your biggest sellers In FW20/21?
Biggest seller is our Gravity helmet. The design is based on our popular skateboard helmet (the Evolution), but fully geared up for winter sport use. It's a hardshell helmet that we offer in a wide variety of colors and graphic designs.
Other strong sellers are our kids helmets, specially the light Arctic Nipper Maxi helmet (415g).
Do you have any innovations in terms of design or materials for FW21/22?
We do offer a new model that we designed with park kids in our mind. The Flowline offers a round and closed (no ventilation openings on the top) design with just a little brim. The design was inspired by classic army helmets but is spiced up by a contrasting coloured brim.
Are you offering any accessories to your helmets?
We do offer spare helmet pads and cap visors that you can fix on all our hardshell models.
Totally new for W21 is a cooperation with earebel. We do offer helmet earpads that are prepared to easily integrate earebel Bluetooth headphones. So you can transform your helmet into a safe sound system and communication tool for all sport activities.
Are your products targeted to specific customers / rider types?
Each type of riding has its style and specific needs. With a long history in helmet production TSG offers products to all type of riders. Rooted in freestyle but reaching out to freeriders and all-mountain riders with a large line consisting of 15 different helmet models.
What is the general consumer's attitude towards wearing snow helmets? Has this changed in recent years?
I think wearing helmets has become the standard in winter sport. Most people do and basically all kids wear helmets. They will stick to it when they grow up.
Where do you expect the biggest growth in helmets for FW21/22?
Whether the winter industry can grow depends on how the restrictions with the corona virus affect winter sports resorts. All winter sports resorts have good concepts to deal with the corona virus. I hope it will not stop too many people from going to the mountains. So, I might come back to our grow-in-splitboarding prognose in question 1. And of course, the kid's segment.
Did the early spring lockdown affect the sell-through of FW20/21 helmets? If so, how are you addressing this issue?
Yes of course, many stores did not order because they did not know how the situation with the Corona virus would continue. We address this by keeping some more carry-over colours than usual. I think at the moment it is not easy for the stores, because nobody knows if foreign tourists can enter the countries.