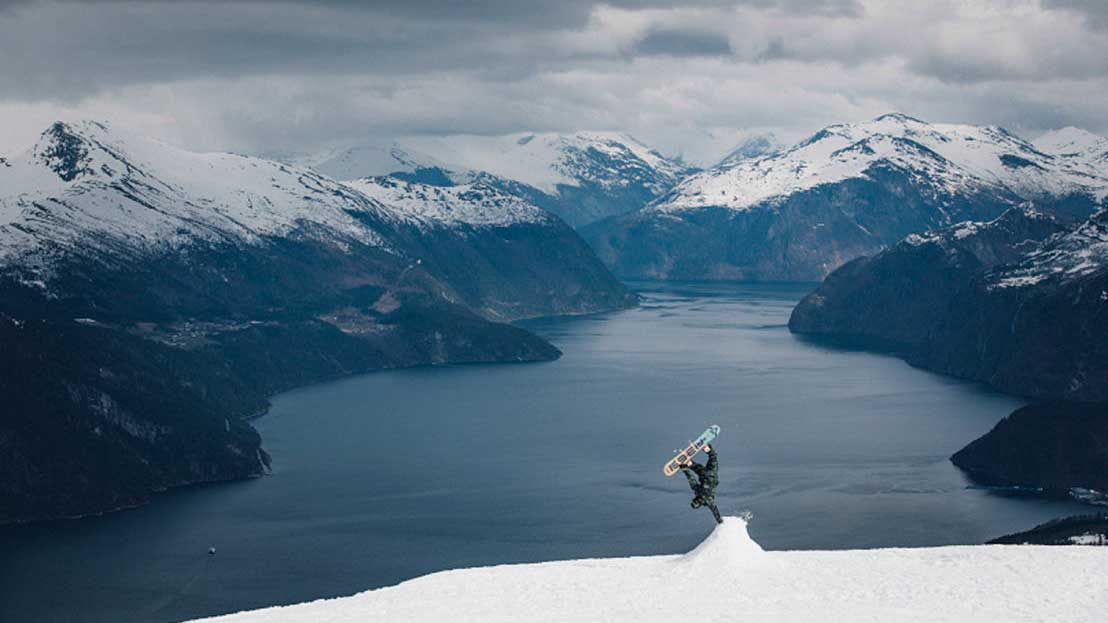 Oakley 21/22 Snow Helmets Preview
Retail Buyers Guide: Snow Helmets 21/22 Retail Buyer's Guide
Brand: Oakley
Interviewee: Britta Dornick, Business Brand Manager DACH region
What are the main trends in the helmet market for snowboarding in FW21/22 and how do you address them with your products?
Oakley focuses on lightness, speed & safety. Oakley helmets are designed for optimal performance and are tailored to the rider's varying needs. Whether professional or everyday hero. All helmets offer the perfect fit to goggle for seamless integration. In addition, the helmet's interior features practical and easy-to-clean materials.
What were your biggest sellers In FW20/21?
The MOD 1, inspired by classic skate helmets, has been very well accepted after its launch in the 19/20 season. It offers style with optimal fit, functionality, technology and an attractive price-performance ratio.
Do you have any innovations in terms of design or materials for FW21/22?
Oakley will extend the MOD1 helmet line which comes with Dura Matter ABS technology. The hard shell design increases the durability of the helmet while keeping the same lightweight, low profile design.
Are you offering any accessories to your helmets?
All helmets come with a sophisticated helmet carry bag. Oakley snow helmets are designed to deliver protection, but goggle and helmet pairing is key to comfort and performance on the hill. No matter the goggles' size or shape, the perfect fit is possible with Oakley's line of snow helmets, MOD5, MOD3 and MOD1 – bringing skiers and snowboarders an enhanced riding experience.
Are your products targeted to specific customers / rider types?
Oakley offers 3 helmets for 3 specific customers.
MOD1: Terrain-Ready & Designed For Multiple Head Sizes – A lightweight and low-profile design inspired by the classic skate-style helmet. The MOD1 is available in two fits (standard and youth) and delivers simplicity with premium functionality for wherever your on-mountain adventures take you.
MOD3: All-Mountain Versatility – Lightweight, in-mold construction with design lines inspired by freshly groomed resort corduroy, MOD3 is the go-to for All-Mountain riders/skiers wanting to look good and ride comfortably all day.
MOD5: High Peak Performance – Hybrid shell construction inspired by the aggressive lines of Big-Mountain terrain, the MOD5 is geared towards the technical adventure enthusiast – providing the ultimate in comfort and quality.
What is the general consumer's attitude towards wearing snow helmets? Has this changed in recent years?
In general we notice a higher safety awareness on the slopes. Through industry-leading technology and progressive design, Oakley is fuelling the helmet trend on the slopes.
Where do you expect the biggest growth in helmets for FW21/22?
We expect the strongest growth to come from the Entry Level segment. The success of MOD1 will certainly continue from last year and fuel the trend with its line extensions.
Do you have any interesting POS materials for retailers? Are you offering any other kind of retailer support for this category?
Oakley offers complete shop-in-shop systems for the snow category, including goggles, helmets and apparel to showcase the brand and increase visibility at the POS. In addition, a number of special solutions for goggle and helmet presentation on the shelf or on the counter (Helmet Tower) are offered. Attractive seasonal materials with assets of our Team Oakley athletes are another support Oakley offers.
Did the early spring lockdown affect the sell-through of FW20/21 helmets? If so, how are you addressing this issue?
We noticed a significant increase in sales of new helmet models and are very pleased with the high level of confidence in the market. Of course the sell out in large ski resorts was strongly influenced by the early lock down but overall we are very pleased with the performance. Especially the MOD1 with above average sell out numbers is worth mentioning.
Please talk us through your 2-3 keys models for FW21/22.
MOD1 // Media HUB: https://www.oakleymedia-collections.com/inspired-by-the-skate-helmet-oakleyr-expands-snow-helmet-line-with-the-launch-of-mod1
MOD3// Media HUB: https://www.oakleymedia-collections.com/the-oakley-mod3-brings-style-comfort-and-compatibility-to-the-hill
MOD5 // Media HUB: https://www.oakleymedia-collections.com/the-mod5-helmet-is-designed-for-riders-who-demand-the-highest-level-of-performance-on-hill