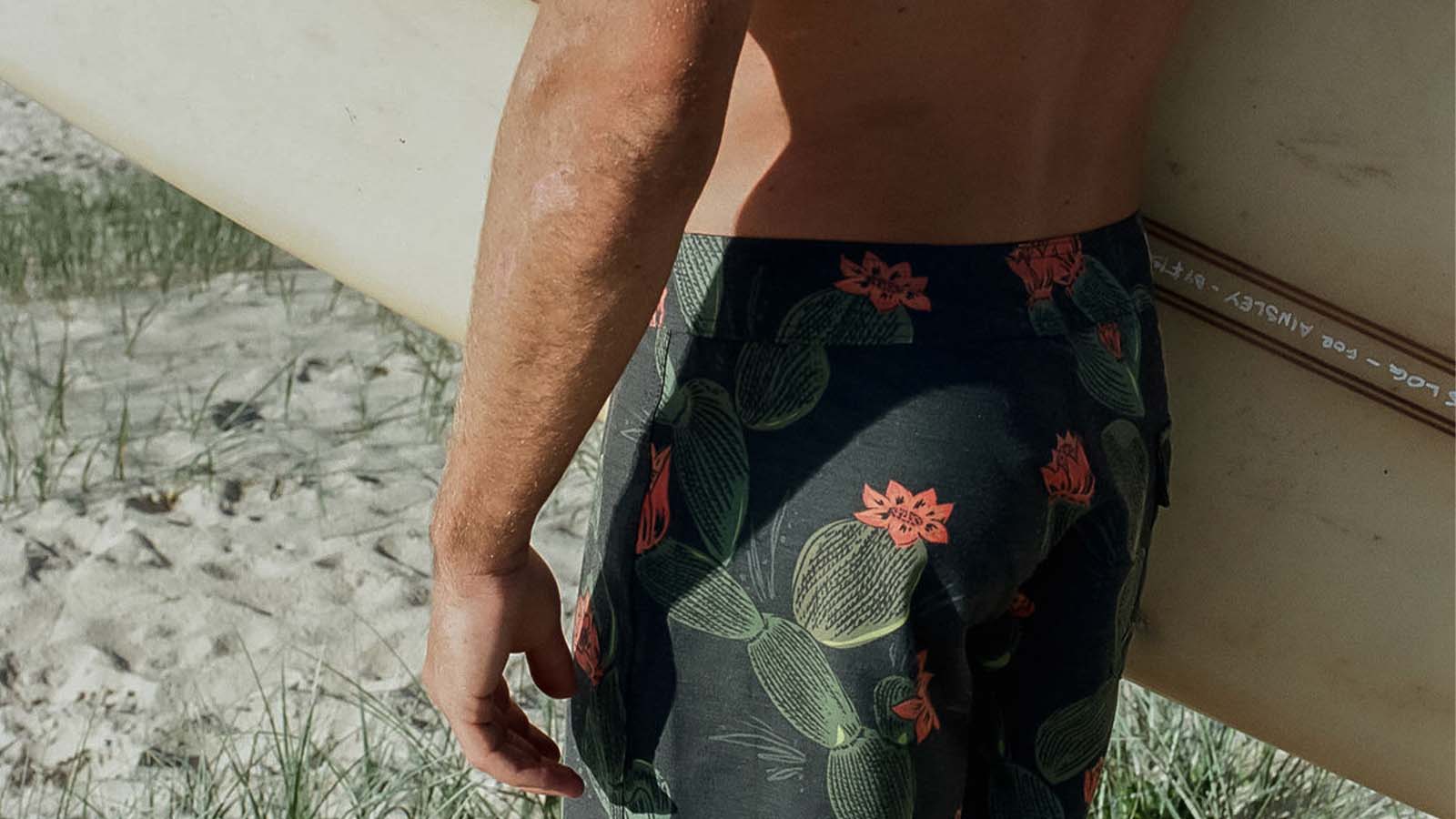 Rhythm 2023 Boardshorts Preview
Retail Buyers Guide: Boardshorts 2023 Retail Buyer's Guide
Brand: Rhythm
Interviewee: Jacob Byrne, Global Brand Manager & Stephanie Santoni, Europe Brand Manager
Within the shorts category, what is roughly the market share for (surfing) boardshorts?
Rhythm is renowned as an alternative surf and lifestyle brand, and we believe offering a wide selection of Trunks is essential to our brand's surfing values. Our designs are a unique blend of heritage style that meets contemporary function. In any seasonal collection, we will offer around 40% of our short styles as actual surf trunks with a fixed waist.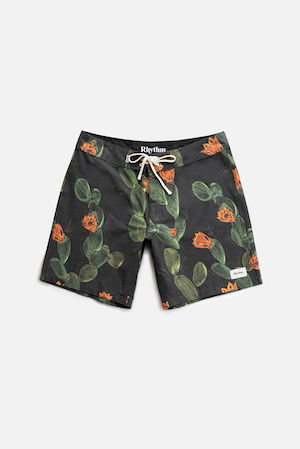 Did the boardshort category get spared by the COVID aftermath (costs of materials&shipping, innovation)?
It would be safe to say that most industries have been affected by COVID and the current logistics of doing business. We are experiencing increases in materials, labor, and freight across the board. Our Trunks designs have not been affected, our design values and vision remain the same, and although the cost and margins are proving a challenge, we continue to grow the category globally.
What are the main design trends of SS23 in the shorts category? (boardshort, walkshort and beachshort overall)?
Our seasonal collections offer updates to our signature styles while still bringing fresh colours and print stories telling. This spring, you will notice vibrant versions of our signature hand-drawn paisley and florals and a variety of easy to wear solid colour textures like corduroy, linens, and seersucker nylons. Our seasonal spring tones consist of golden yellows and soft slate blues. There is also the addition of our Worn-Path walk shorts that are designed to provide a lo-fi outdoor vibe inspired by vintage outdoor wear with our effortless Rhythm coastal feel.
What the stories behind your SS23 boardshort collection?
Our heritage-style Trunks are brand favourite. They focus on classic design and simple colour blocking in various cotton nylons. These are the styles that you'll find our surfers wearing in the water, as they provide timeless style and reflect our brand's vision of alternative surfing. We also deliver a variety of hand draw-drawn (in-house) prints through the line in our signature paisley and vintage floral theme that Rhythm has become renowned for.
What about your price range? (entry-level to high-end models)
Our spring-summer collection provides a range of entry – mid-level prices. However, we are working on some new fabrics and designs to enter a higher-end price bracket.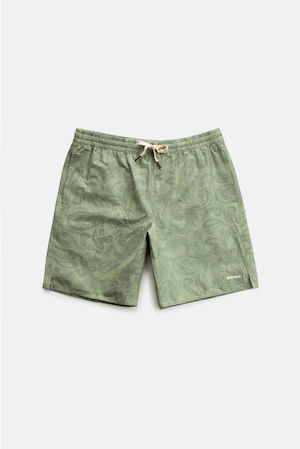 How did you mix the synthetic/natural fabrics in your offer?
Rhythm has always gone to natural fibres over synthetic ones. However, specific categories like Trunks require synthetic materials for function. The collection offers a variety of blends, including a recycled polyester version.
When it comes to sustainability, what do you bring to the table?
Our primary focus is reducing waste, which means only making what is ordered to reduce unwanted products in the market. This action has many benefits that include fewer garments in landfills or at discount retailers and keeps our brand premium in the market. In addition to this, we are continuing to grow our offering of preferred fabrics like recycled fibres, organic cotton, linen & ramie.
Key Products:
CORD JAM col Slit; An easy to wear short designed with a relaxed elastic waist and crafted in a durable cotton corduroy for everyday wear
CACTUS TRUNKS; Responsibly crafted from our recycled poly cotton stretch fabrication in a 17" above the knee style patterned in retro desert styling. This style is coming along with a SS shirts, a tee-shirt and a caps completing an special EU theme capsule collection.
BOULEVARD BEACHSHORT; A technical stretch cotton and part recycled polyester blend with a tonal paisley yardage, made to be worn in and out the water