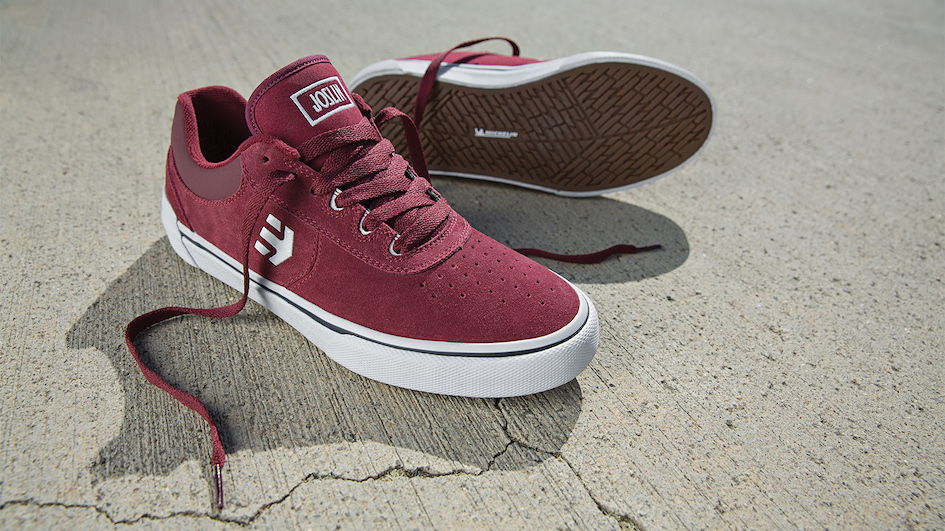 etnies FW20/21 Skate Shoes Preview
Retail Buyers Guide: Skate Shoes FW20/21
Brand: etnies
Interviewee: Rick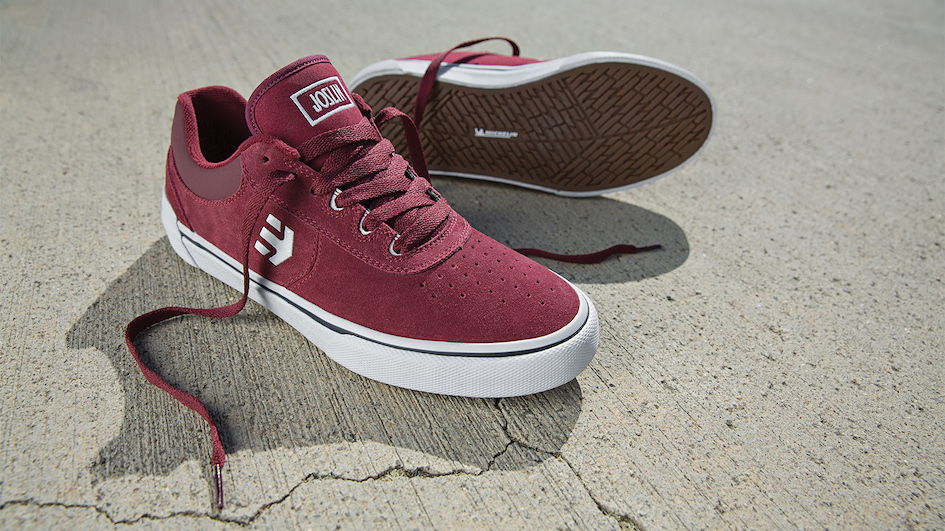 What are your main price points for next season? 
The sweetspot for etnies is around 75 to 90 euros,but depending on tech execution (Michelin styles) and winter styles this could be higher
What is your collection theme and which stories are you telling to get customers stoked on skate shoes this season? 
The Marana Michelin has been one of our most successful and recognizable skate shoes for the past few years. We have slowly offered different designs, silhouettes and fits with The Joslin, The Joslin 2, The Veer, and the Score. To expand our Michelin offering, we are excited to introduce the very first vulcanized Michelin outsole in a new style called the Joslin Vulc, which will outlast the rest of our vulcanized competitors.
How are you serving the needs of skaters in Europe related to cold weather season? 
The Marana MTW is specifically designed for skaters in these conditions. It is a midtop that has PU tongue gussets, Thinsulate™ for warm and insulation, and a water resistant Repel™ post application. We also offer the Jameson Mid, Agron, and Jefferson MTW with these same features.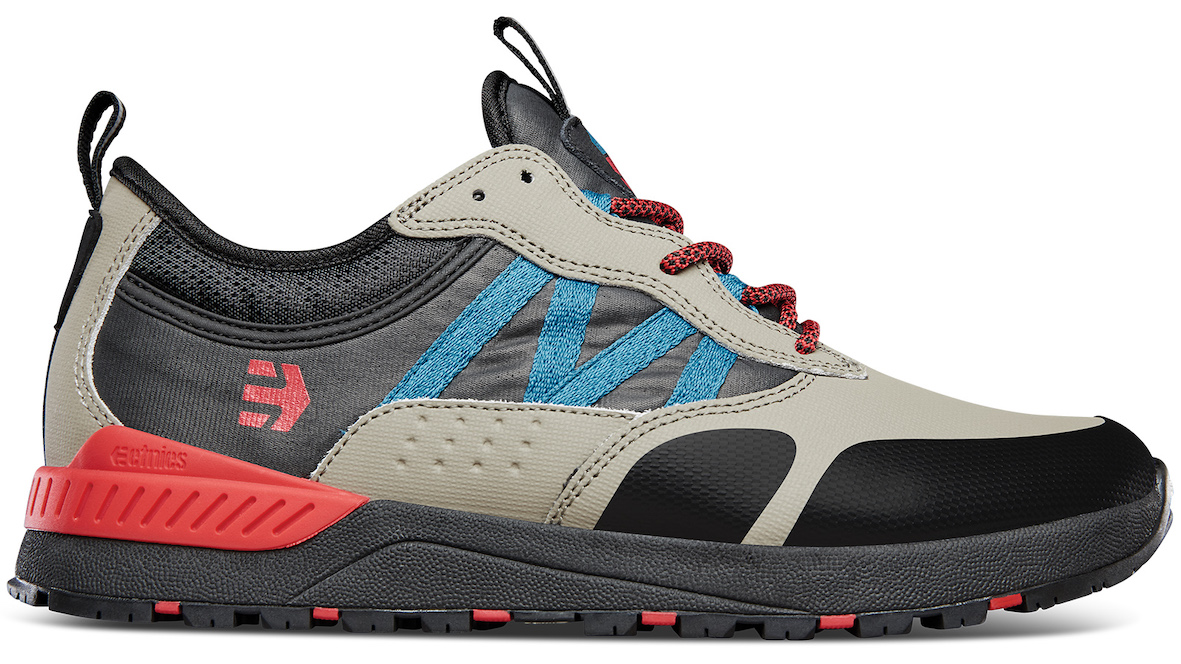 What general trends are you noticing in Europe right now?
I still see the 90s chunky styles in the market which Etnies has a rich history of. We introduced the Cyprus O2 with an updated larger airbag and a modernized Locut CB that has a slimmer profile. This supports the rest of our 90s styles that include The Calli-cut, Locut II LS, and MC Rap.
What is THE skate shoe style retailers need to stock for FW20/21?
Based on different preferences of design and style of skateboard, it's hard to pinpoint one shoe. I would say, retailers need to stock up on all our various Michelin styles mentioned above.
Which technical features are you the most proud of?
I would say the first ever Michelin vulcanized outsole in the Joslin Vulc is what I'm most proud of. We pushed this idea to the Michelin developers which they didn't know they could even execute. They have never "cooked" their compound the vulcanized process, but after some testing they were able to deliver. To me this is a true collaboration and partnership to create something innovative in the market.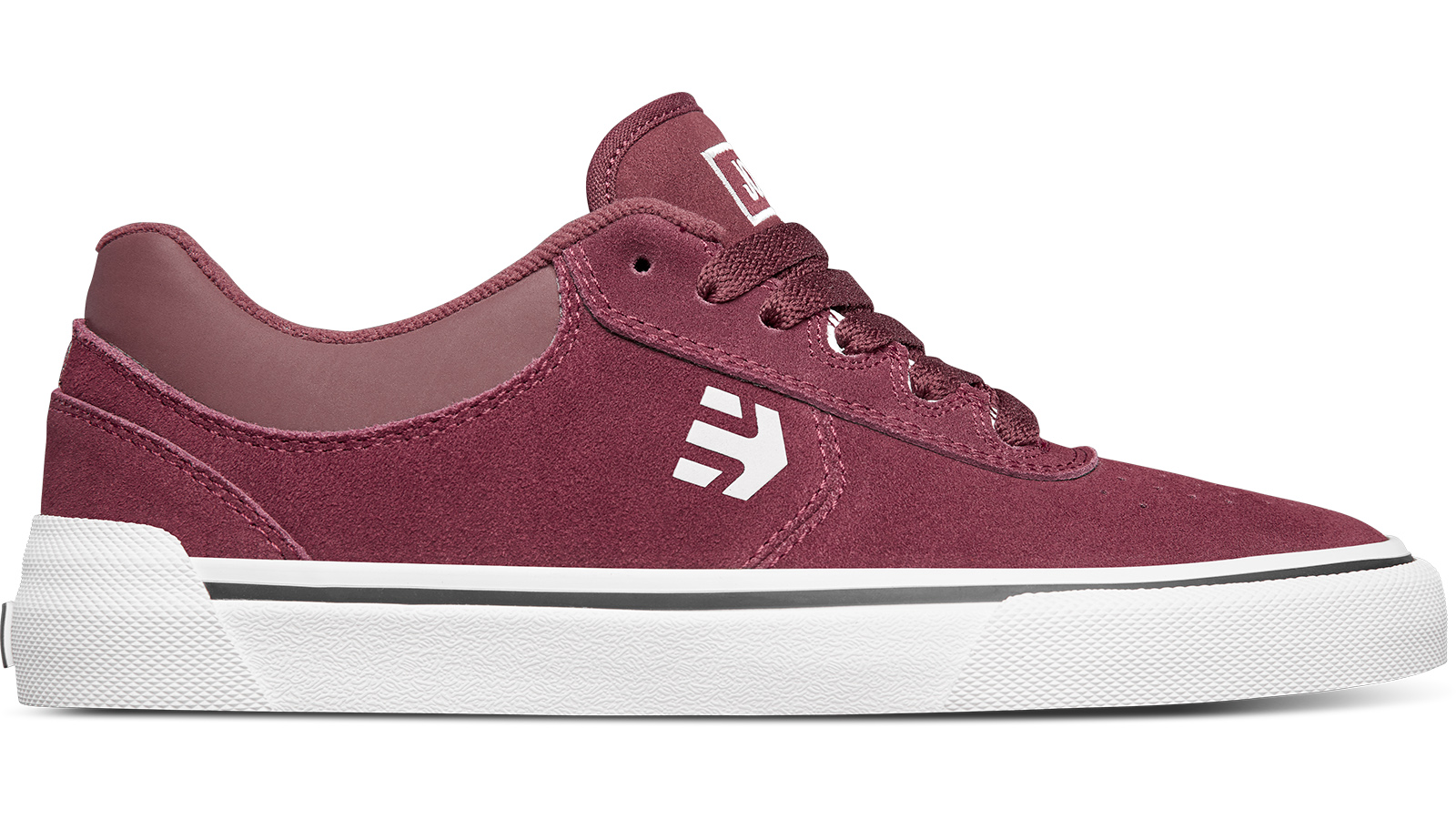 What are the cuts, silhouettes and materials for FW 20/21?
Because our consumer base is so broad, our silhouettes vary from a high volume fit in the Fader, to the slimmer volume in the Blitz. As far as materials, we try to use more seasonal appropriate materials like suedes, treated suedes and PU coated leathers. With our eco friendly materials in our Preserve Collection, we use 100%  recycled or organic cottons, 40% recycled polyester and recycled PET laces.
Are you using sustainable materials/manufacturing/packaging in your shoes collection?
Our boxes are made of recycled cardboard and does not use any glue when constructing them. The box also uses the natural cardboard color for the purpose of using less gloss finished paint.
Please name and describe your 3 highlight pieces and items that retailers should definitely order.
Marana, Joslin Vulc Jefferson MTW and Jameson 2 Eco.