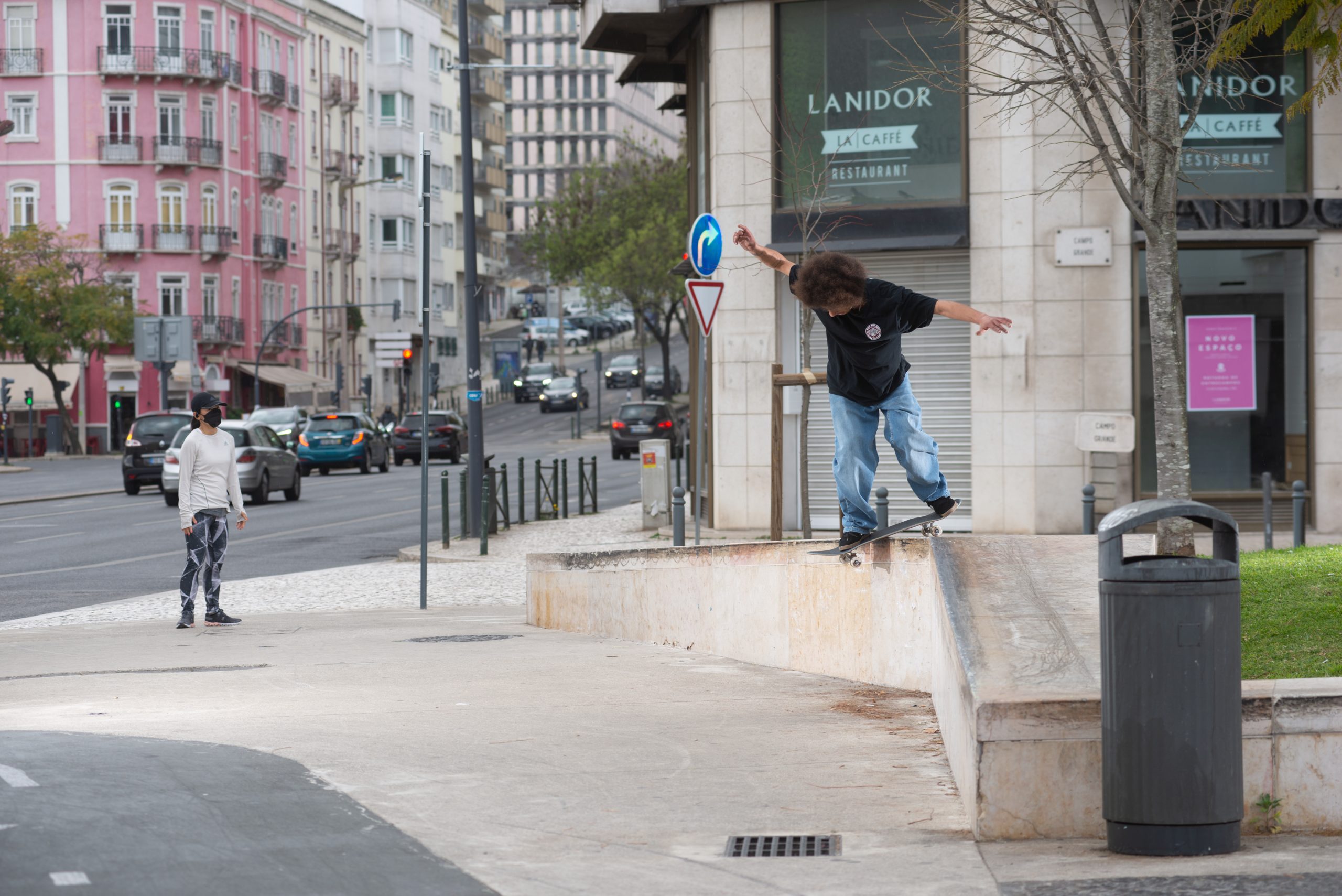 Etnies S/S 2023 Skate Footwear Preview
Retail Buyers Guide: Skate Footwear S/S 2023 Retail Buyer's Guide
Brand: Etnies
Interviewee: Bas Janssen, EMEA Sr. Sales and Marketing Manager & Rick Marmolijo, Design Director
MARKET
How is the overall health of the European skate shoes market right now?
Seems to be pretty good to be honest, stock is catching up on demand generally which isn't a bad thing as long as retail is not overstocked on footwear.This seems not the case with hardgoods which sometimes can have a negative effect on footwear due to cashflow stuck in hardgoods stock for retailers.
Are you still dealing with the onset struggles of the pandemic? The shipping/distribution times and so on..
Yes, unfortunately we still do, throughout the whole logistics chain there are still disruptions. From booking vessels to offloading, to port congestions and road transport being more expensive and slower. On the flipside there seems to be some light at the end of the tunnel as vessel shipments are slowly decreasing in price, this is a good indicator.
MARKETING
What is your collection theme and which stories are you telling to get customers stoked on skate shoes this season?
Skateboarding itself will continue to be the main focus for this season with collabs like Independent in the collections, but we also don't want to forget about our sustainable story Buy a Shoe Plant a Tree with our partner Trees for the Future, currently planted over 2 million trees and going for 3 million!
How are you serving the needs of retailers as more marketing shifts to digital channels?
Assets are key here, we are making sure these are produced timely and where needed customized for European needs.
Any Collaborations to look out for?
Etnies has some solid collaborations planned that include: Independent with Chris Joslin and Nassim Lachhab, Jake Wooten x Henry Gartland Foundation, Michael Worful x Sheep, Trees for the Future and Boarding for Breast Cancer.
DESIGN
What is THE skate shoe style retailers need to stock this season?
Along with our Marana, built with a 3 times more durable Michelin outsole, retailers should stock the iconic MC Rap Hi and Lo. It was introduced in 1993 and worn by some of the best skateboarders around the world throughout the years. What better way to celebrate the MC Rap's 30-year anniversary by re-introducing it with a better silhouette, Flo2 Tongue, Pro Foam 1 insole and Evolution Foam midsole.
Are you favouring more simplistic silhouettes or tech-heavy profiles?
I think we have a nice balance of both silhouettes. From the clean look of the Singleton Vulc XLT to the technical aesthetics of the Estrella, we understand there are many different types of skaters with certain preferences.
Are you proud of any new technology in your shoes?
We will always be proud of our Michelin technology as it's proven to be a staple in our line over the years with its unmatched durability. Together with the Michelin development team, we will continue to push new technologies in the future.
S/S means lighter brighter colour ways & styles, what're you offering for the lighter months?
We are offering more colors in our collaborations. The Worful x Sheep uses a pastel blue, while the Jake Wooten x Henry Gartland Foundation uses a purple and warm grey color palette. With the MC Rap having more layers, we've color blocked it inspired by the first primary colors that use white, red and blue.