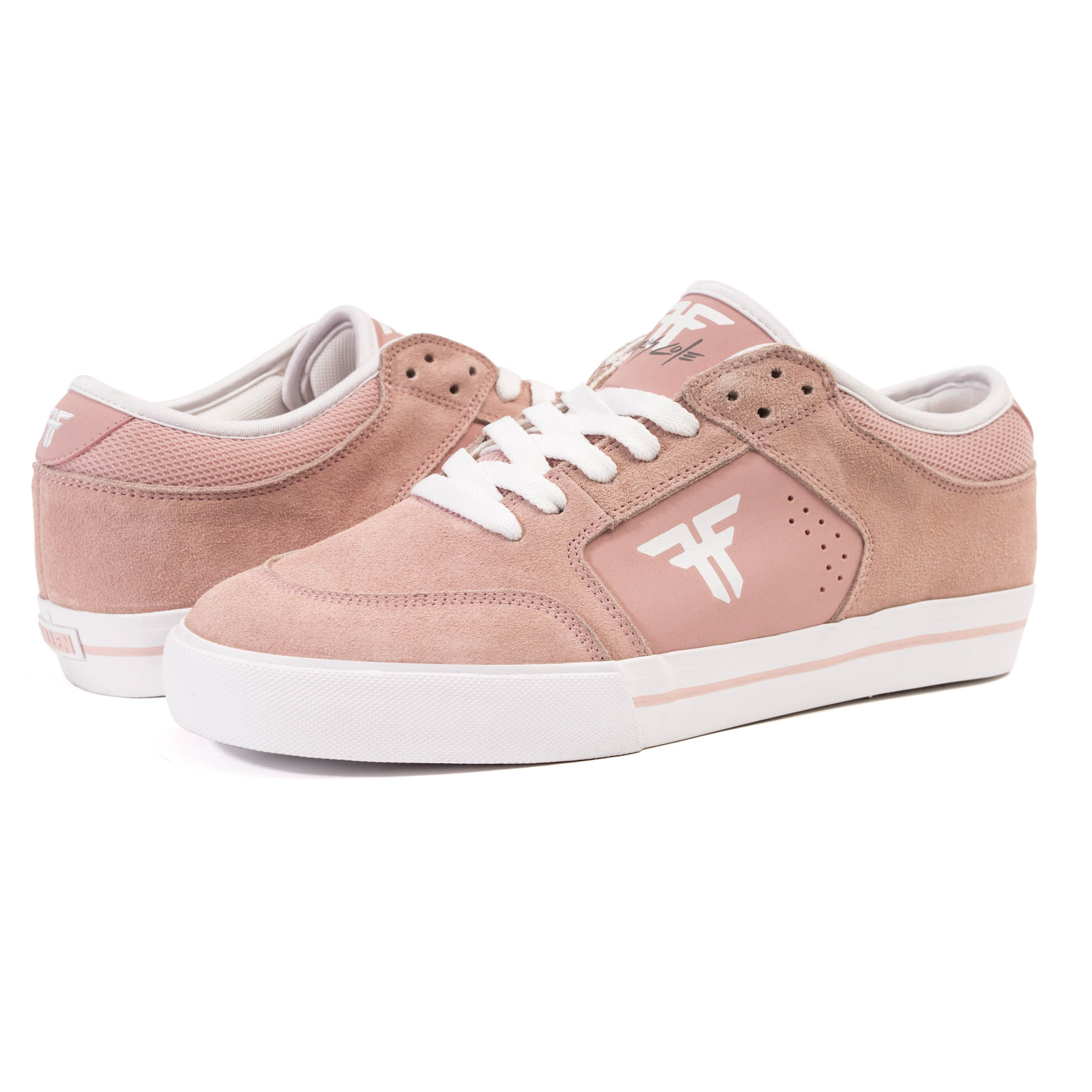 Fallen Footwear S/S 2023 Skate Footwear Preview
Retail Buyers Guide: Skate Footwear S/S 2023 Retail Buyer's Guide
Brand: Fallen
Interviewee: Ronnie Mazzei
MARKET
How is the overall health of the European skate shoes market right now?
Sales slowed down because of lower consumption, most of the retailers have stock, delays on deliveries.
Are you still dealing with the onset struggles of the pandemic? The shipping/distribution times and so on..
We source from China, looks like Lockdown still on trend there. This is affected us a lot in the past year. For Spring 23 we re moving 30 days ahead all the calendar.
What are your main price points for next season?
Our price point shoe, the bomber start at 75 Euros. Still a quality shoe with Impact Foam 2 insole.
MARKETING
How are you serving the needs of retailers as more marketing shifts to digital channels?
We provide every season a digital asset folder, and we keep updated every month. Even most of the distributors prefer not to order samples to save time money and also more eco-friendly.
What general trends are you noticing in Europe right now?
Nineties is on trend, but we are always pay attention in what consumer demand.
Any Collaborations to look out for?
Yes we are working in two collabs to include in Fall23.
DESIGN
What is THE skate shoe style retailers need to stock this season?
Patriot as cupsole shoe and Bomber as vulcanized. They are always in the line.
Are you favouring more simplistic silhouettes or tech-heavy profiles?
We love to be simplistic and play around the colors and textures but we re adding a more complex shoe in this season.
Best Sellers
The Patriot adds to the design heritage of the classic Fallen look and feel. A comfortable cupsole designed to have more protection for skateboarding. The upgrade Patriot now offers a FLX technology on the sole plate that allows more durability and comfort. The True fit feels that holds the tongue in the same place at all times. – Cupsole Construction. – Abrasion Resistant Outsole. – FLX uses a Lightweight Tapered Eva Mid sole for better board feel and comfort. – Impact Foam II Insole for Long Lasting Impact Cushioning Which Helps Prevent Heel Bruises.- True Fit support adds comfort and support around the instep are of the foot. – Natural Suede + Cotton Twill. ( Depending on the style Color)
We are excited to introduce Elliot Sloan's second pro shoe the Fiend II. We worked with Elliot Sloan to combine some of his favorite features of his original shoe while adding some important updates to add more board feel and durability. This vulcanized shoe offers a longer toe for those flip tricks a rubber side bumper to protect where you need it most and a mesh collar for breathability. Least to say we are excited for you to try this new vulcanized mid-top designed by Elliot!
– Vulcanized Construction.
– Rubber Bumper for extra flick protection
– Abrasion Resistant Outsole.
– Impact Foam II Insole for Long-Lasting Impact Cushioning.
– Natural Suede + Cotton Twill (depending on the style and color)
The Ripper is a classic signature Fallen Footwear design that we brought back for the most obvious of reasons, its just a great skate shoe with a ton of classic features. These features make the ripper more durable than it initially appears. This new Ripper was built to take anything Chris Cole could throw at it and was designed t withstand the abuse, while also maintaining comfort and longevity. – Vulcanized Construction. – Abrasion Resistant Outsole with Heel Drag Reinforcement. – Impact Foam II Insole for Long Lasting Impact Cushioning Which Helps Prevent Heel Bruises. – True Fit support adds comfort and support around the instep are of the foot. – Natural Suede + Cotton Twill ( Depending on the style Color)