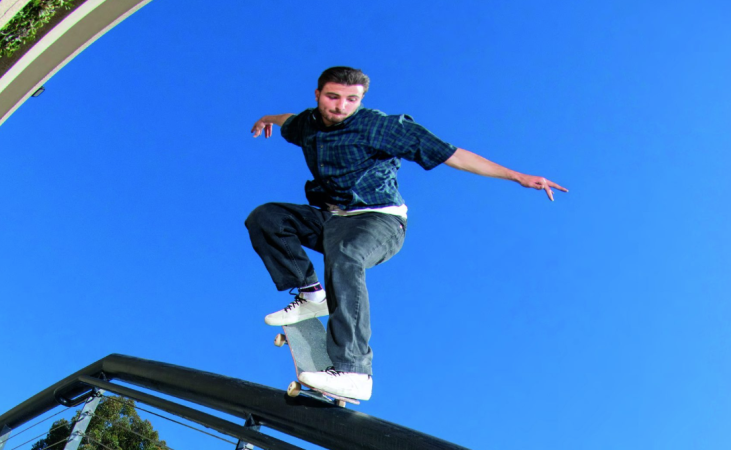 Globe S/S 2023 Skate Footwear Preview
Retail Buyers Guide: Skate Footwear S/S 2023 Retail Buyer's Guide
Brand: Globe
Interviewee: Morgan King, Senior Footwear Designer
MARKET
How is the overall health of the European skate shoes market right now?
The market is quite good for Globe skate shoes since a few seasons, this is mainly due to the development of our skate shoe range, with shoes dedicated to the skate practice, also the increase of number of skaters is helping to develop our sales and I imagine our marketing is also a good factor with the highlight of Vincent Milou and Austyn Gilllete for ex…
Are you still dealing with the onset struggles of the pandemic? The shipping/distribution times and so on..
We got of course as everyone a few week delay on our SS22 deliveries but our clients played the game and we got quite no cancellation which is also showing the good health of our footwear business in Europe. On the other hand, we finished fall21 with no stock in Europe.
Let's hope the Covid issue now in China won't have effects on Fall22…
What are your main price points for next season?
Due to all external cost increases, we had to increase a bit our RRP from SS22 so our main price points are between 80 and 90euros.
MARKETING
What is your collection theme and which stories are you telling to get customers stoked on skate shoes this season?
We are introducing our debut pro shoe for Mr Austyn Gillette. Designed and tested in conjunction with Austyn the Gillette represents everything Austyn wanted in his pro shoe. It's built on Globe's tried and tested Super-V™ outsole with custom foxing tape and toe bumper all made of Bloom™ Trek Rubber for eco-friendlier enhanced board feel and added durability. A post consumer lasting sheet, better for the environment, sits below our new Lux Shockbed™ insole featuring a more sculpted shape through the arch and heel, and a denser formula for added cushion without compromising board feel. The fusion-welded synthetic suede liner is thin but strong allowing the shoe to hold it's shape without being too bulky. Globe's Flex-Resin Formula Rand wraps the lower portion of the upper and toe providing utmost protection and durability while still allowing the perfect flex for skateboarding. Our heritage inspired inset rubber Tri-Ovals and leather binding around the edges of the upper panels both increase the durability of the shoe by adding a layer of protection from your grip. Rectangular eyelets allow the wax coated laces to sit flat keeping the overall look of the shoe fitted. The medial side of the shoe features a semi-transparent single layer mesh with an integrated ventilation system which allows your foot to breath. Every detail of the Gillette is considered making it a highly functional skate shoe from top to bottom with Austyn's seal of approval.
How are you serving the needs of retailers as more marketing shifts to digital channels?
We try to be as near as possible as our retailers, offering retail marketing initiative with window highlight, POS, socials assets.
What general trends are you noticing in Europe right now?
With the development of baggy fit, we see an important development of Chub tech shoes. Our Encore style is doing also extremely well due to the good skate/sport look and the Dover which is booming.
Any Collaborations to look out for?
We continue to collaborate with our internal skate team on design nuances and colors. For future seasons we have slated some exciting themes so look out for them.
DESIGN
What is THE skate shoe style retailers need to stock this season?
Austyn Gillette's new pro shoe, the "GILLETTE".
Are you favouring more simplistic silhouettes or tech-heavy profiles?
We favour both, indicative of our brand heritage are our enduring "Heritage" styles. Our skate team of course are more inline with the simplistic skate silhouettes with technical improvements that are subliminally inter twined with the design.
Are you proud of any new technology in your shoes?
Ausytns new ventilation system / Flex-resign and Lux footbed, all contribute to a forward thinking vulc shoe.
S/S means lighter brighter colour ways & styles, what're you offering for the lighter months?
All of the above with custom all over prints and lighter eco based materials we cater to a diverse audience.
Best Sellers