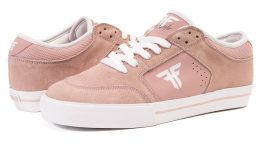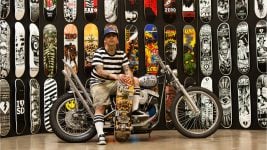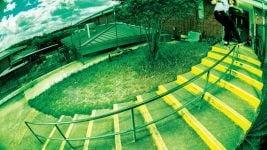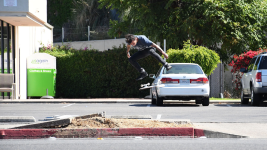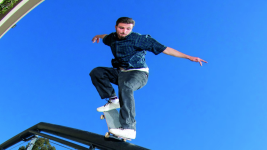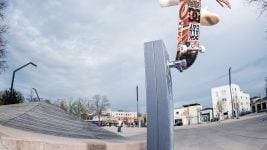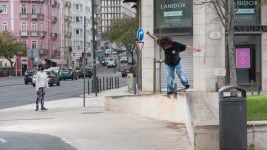 Skate Footwear S/S 2023 Retail Buyer's Guide
With the seasons changing and the nights getting longer, brighter shoes are back to accompany the lighter months ahead. We take a look at all things skate shoes with our SS23 Skate Shoes Retail Buyer's Guide by Dave Morgan.
It seems like we've began to take a better grasp of the pandemic now, however alongside the various other factors occurring within our world right now, the massive delays and complications with shipping and logistics remain problematic.
 
Market
The general consensus is that the market is gradually returning to normal functionality, even with the war in Ukraine impacting obviously more than just the material aspects of the industry. The economy is suffering due to this too, but it seems that the market is still pushing on. Globe's Senior Footwear Designer, Morgan King mentioned their concerns on the current Covid issue now in China, and hopes it won't have effects on Fall22, but as we all know by now, we live in a rather unpredictable time and it's still rather challenging to plan for the future. Simone Satragno, Marketing Manager at C1RCA said that even though "the market once again seems good, the real issue now is with shipping costs and delivery times."
Bas Janssen, EMEA Sr. Sales and Marketing Manager at Etnies made a very worthy observation, saying that "stock is catching up on demand generally which isn't a bad thing as long as retail is not overstocked on footwear. This seems not to be the case with hardgoods which sometimes can have a negative effect on footwear due to cashflow stuck in hardgoods stock for retailers."
The current issue with the hardgoods market and shops overbuying in preparation for another hardware drought has led to overstocked shops and quiet customer bases – hopefully this will turn around as the warmer months are coming, however fortunately footwear isn't affected by the same over saturation in the market.
Bas Jansen at SoleTech explained their methods with the ever-growing social media influence: "With social media becoming an essential selling and marketing tool, we want to make it as easy as possible for all of our retailers to sell all of our products that they carry and can link to the brick and mortar as well as their own E-comm store. Providing these assets to our retailers means one less step they need to take to inform their customers on what's currently available."
Price Points
As expected with the current economic climate and the events affecting it, price points are always going to change, however with that also comes more technical advances, so more bang for your buck. David Atkinson, Senior Merchandise Manager of Action Sports at Vans said; " We are beginning to put additional focus on progression footwear which is also sustainable, we are exploring some slightly higher price points, but we still have a full spectrum of full skate spec footwear at a range of prices from €75-€110." It looks like the majority of brands will be focusing the price bracket between €70-€90, giving most an affordable solution for a long-lasting skate shoe.
Styles & Silhouettes
As with every Spring/Summer season, the brighter, slimmer silhouettes are back, and this season is no exception. DC's EMEA Marketing Lead, Manu Labadie spoke of the "simplicity in the design but with tech features and durability details" of some of their new silhouettes in the SS23 range.
On a different note however, David Atkinson at Vans said "Tech shoes are making a comeback, big pants are still pumping which means larger silhouette shoes, especially mid and hightops are growing again – for us especially the Half Cab." For C1RCA, their pride and joy, the 'AL 50' still comes in a variety of colourways and has a 'Slim' version available in white/red/black for the summer months. Morgan at Globe noted: "With the development of baggy fit, we see an important development of Chub tech shoes. Our Encore style is doing also extremely well due to the good skate/sport look and the Dover which is booming." Emerica will be releasing a completely reimagined pro shoe for Justin Figueroa, the 'Figgy G6'. Bas from Emerica said "With the release of the Figgy G6, we've worked closely with Figgy on designing the perfect shoe that meets all of his needs and he couldn't be happier with it."
Collabs & collections
There looks to be some great collaborations within the SS23 season; Etnies collaborating with various charities such as: "Jake Wooten x Henry Gartland Foundation, Michael Worful x Sheep, Trees for the Future and Boarding for Breast Cancer." Rad to see the big brands giving back and creating awareness for good causes like this through collaboration. Vans will be dropping a "big project with Quasi this season as well as some other surprises of course!" Globe's jewel in the crown is going to be Austin Gillet's new pro shoe, as Morgan King explained: "We are introducing our debut pro shoe for Mr Austyn Gillette. Designed and tested in conjunction with Austyn, the Gillette represents everything Austyn wanted in his pro shoe." Emerica will be "teaming up with Shake Junt to release a collection consisting of signature pro models from Kevin "Spanky" Long, Jon Dickson, and Figgy as well as a team shoe along with an entire apparel capsule" as Bas Jansen explained.
Technology
The ever-ongoing conversation in skate shoes is the technology used, as many skaters prefer the incredibly stripped down and simple vulcanised shoe, which Vans for example are well known for- however many also favour the tech-heavy cupsole alternative as they prefer the protection and impact support these provide. With advances in technology, brands are now able to experiment with hybrid shoes/soles to provide skateboarders with both sides of the spectrum in one shoe. David Atkinson at Vans announced 'The Zahba', a shoe created in partnership with Vans rider Zion Wright, saying "This shoe has a new construction called Impact Waffle: a ¾ cupsole with dual density midsole – best in class impact protection whilst maintaining flexibility."
Rick Marmolijo, Design Director at Etnies spoke of their partnership with Michelin, saying "We will always be proud of our Michelin technology as it's proven to be a staple in our line over the years with its unmatched durability." Morgan from Globe spoke of "Ausytn's new ventilation system / Flex-resign and Lux footbed, all contributing to a forward thinking vulc shoe." 
Sustainability
A constant battle with any form of production is sustainability, and it's great to see skate shoe brands taking their environmental footprint seriously. David Atkinson from Vans spoke proudly of "Our VR3 sustainability certification which we introduced in the Lizzie and we continue with the Zahba. We continue to roll this out across the line to meet Vans sustainability goals."
Globe will be putting a focus on lighter, eco based materials, and C1RCA are continuing their AL50 Vegan silhouette, which is showing an increase in awareness thankfully. Manu Labadie spoke about DC's Resolve program: "We are continuing to expand across our footwear line in 2023. We're bringing in more eco friendly materials without compromising on that classic DC performance and style. (Hemp, Refibra, Zero waste)." Etnies is going one step further: "Our sustainable story Buy a Shoe Plant a Tree with our partner Trees for the Future, has planted over 2 million trees and we're going for 3 million!" With conscious efforts like these, there is still hope for a cleaner future in footwear production.
So from what we can see, the skate shoe market is progressing and providing new technologies to help assist with the immense progression happening in skateboarding, even through the troubles the world is facing.