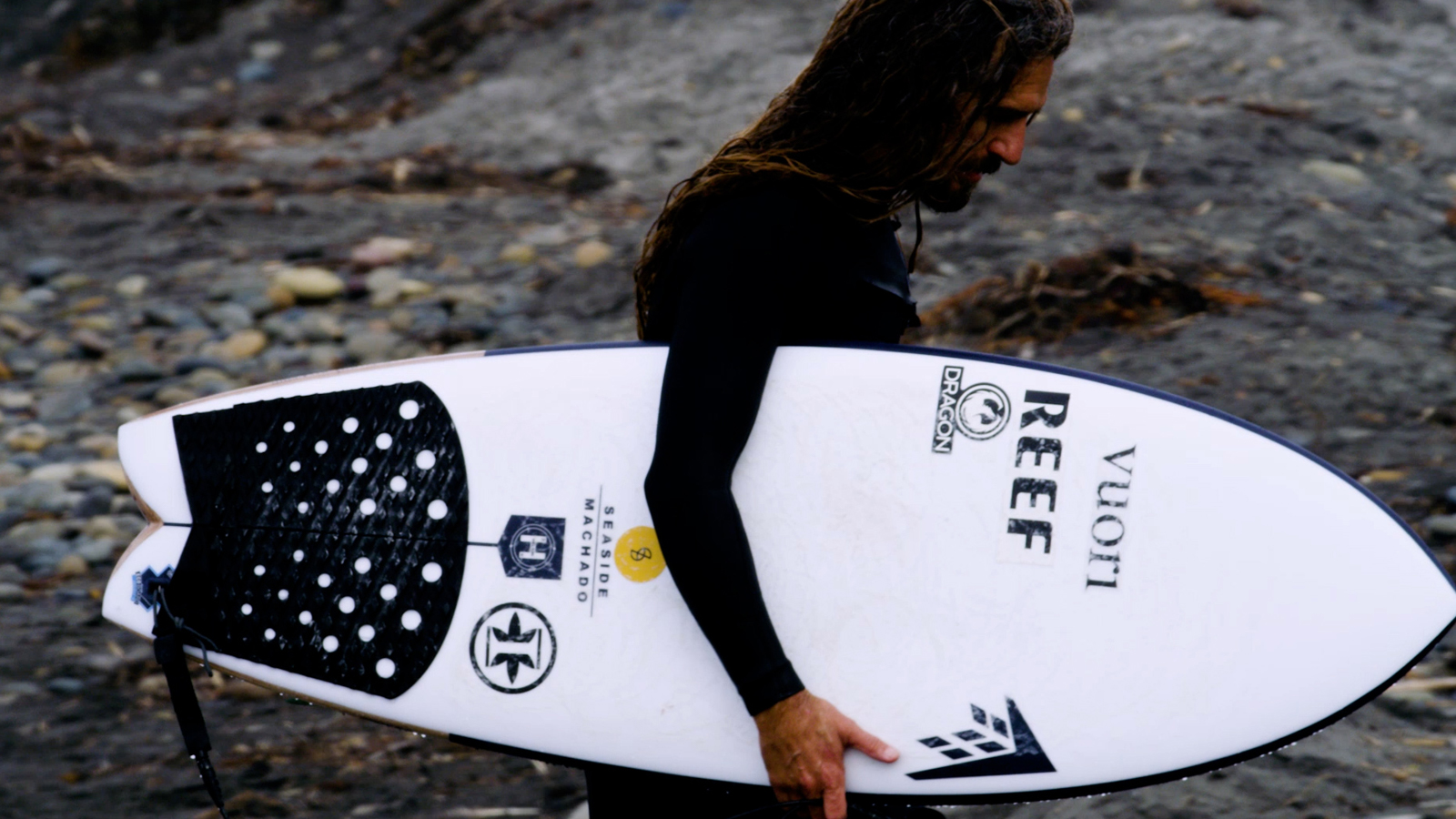 FIREWIRE 2021 Surfboards Preview
Retail Buyers Guide: Surfboards 2021 Retail Buyer's Guide
Brand: Firewire
Interviewee: Chris Grow, Director of Global Content
Participation and sell-out aren't the issues in 2021, but rather the supply chain and stock levels. How do you handle this unseen situation and is a rise in prices to be expected?
We're fortunate to have our own vertical factory that we're scaling as quickly as possible while keeping an eye on maintaining or exceeding our quality standards. We don't outsource any production so we're very easily able to protect the IP involved in building our various technologies.
As far as price increases are concerned, we address our pricing every year based on the inevitable increase in the cost of goods from one year to the next as well as the overall market conditions and supply and demand for our specific surfboards. That said, we always look at the very long term in all our strategic decisions, and pricing is no different, so we don't advocate short term decisions that cannot be supported over the longer term.
Lastly, with the long term in mind, we should note that our emphasis on retail accounts over the past year and into '21 has caused most stock level shortages to impact our direct-to consumer businesses in various regions, as we've deliberately biased all available stock to retail partners as part of our Rising Tides program; an initiative geared towards lifting all retail accounts as best as we can through funneling stock and retail traffic to them over our own channels.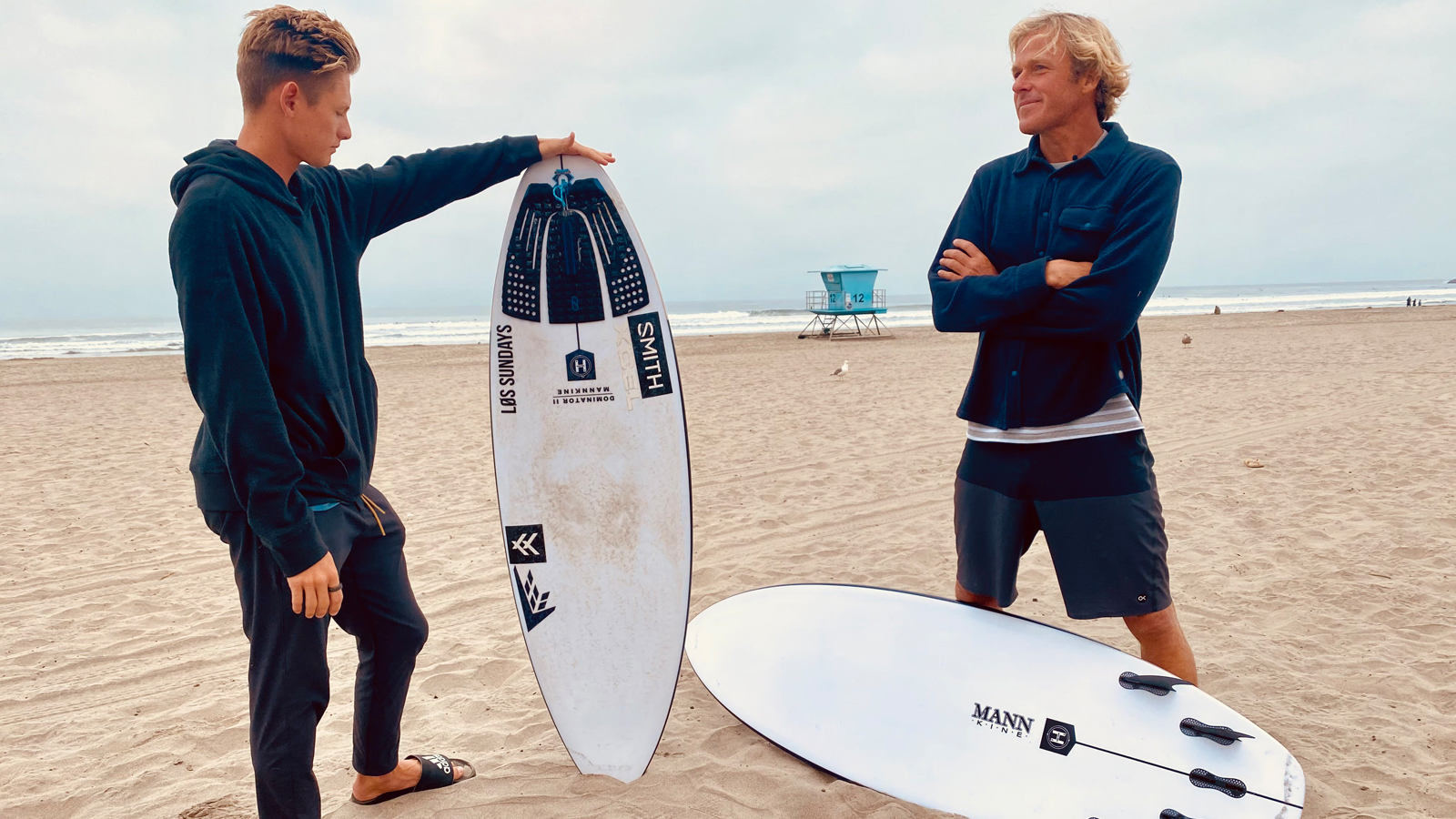 As new participant figures went off the roof, do you do more beginner-friendly surfboards as usual? Is the softboard offer a threat to your business regarding this entry-level clientele?
Yes, we have experienced a large wave of soft top graduates buying our brands for the first time which is always refreshing however soft tops require a very specific manufacturing process which at this time Firewire is not looking to invest in.
We believe there are great soft top options in the market already and the only way we would enter the market is with a new technology that improves performance and reduces the environmental impact of manufacturing that class of surfboard.
Which designs will be trending in 2021? Aren't the bigger boards (mid lengths, 6'+ performance shortboards, longboards) in full swing?
The increase in new participants together with an aging surf population moving to longer boards has had an effect on the total mix which we would not consider a trend but rather a use case scenario based on user moment. Our mid length boards are selling vey well as we cover all the user moments from entry level surfers to expert level surfers looking to round out their quiver.
It's additionally easy to look at the surfing of someone like Rob Machado or C.J. Nelson or Harley Ingleby and see that their surfing on 6 foot plus boards is deliberate and intentional, not something done for novelty. The emphasis on mid lengths is here to stay for the long term.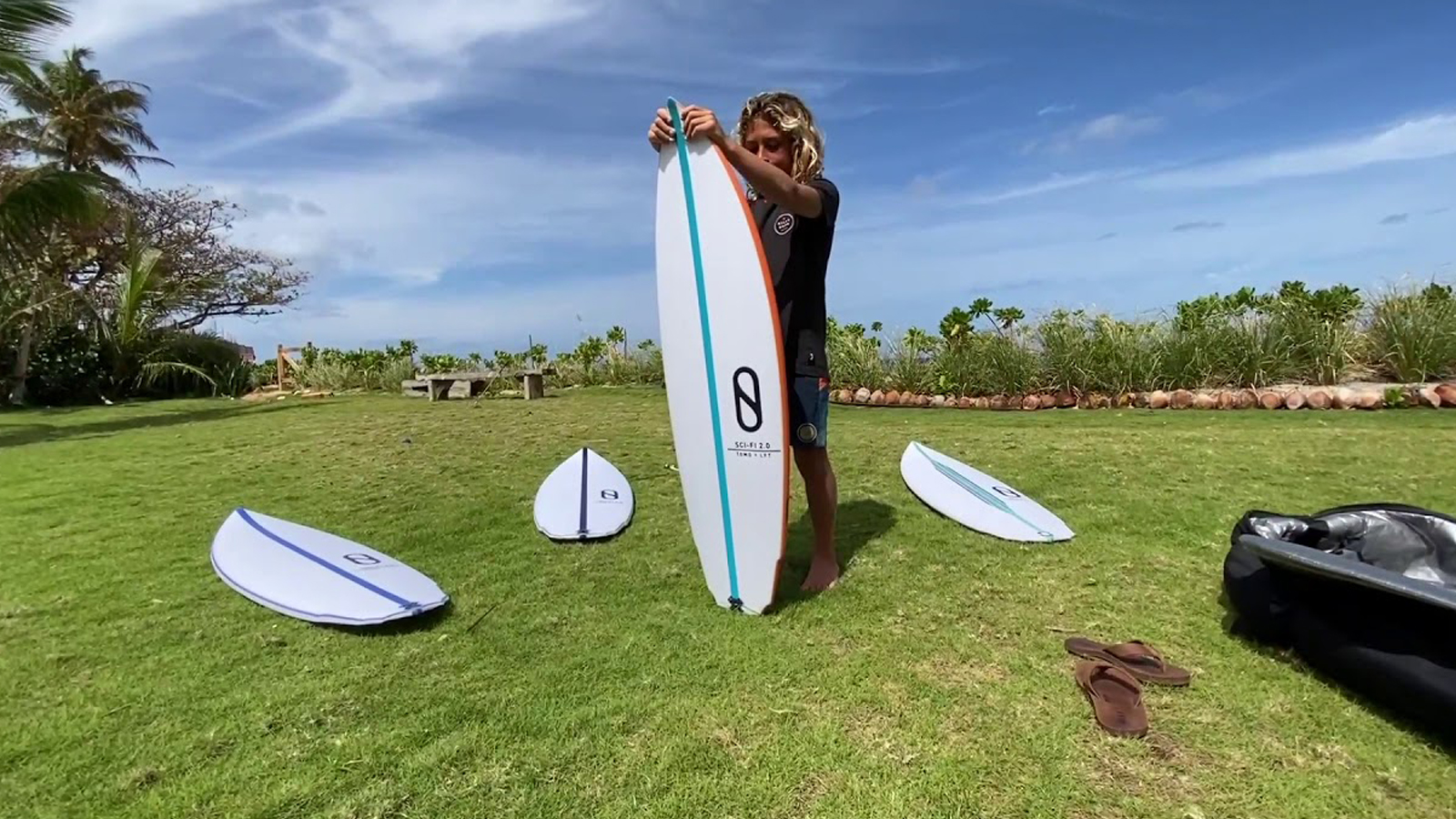 Is he good ol' high-perf shortboard an endangered species?
Performance short boards remain the core of our business supported by our superior technology only afforded to us by our investment in our own manufacturing to make these very complex performance short boards affordable to our consumers.
With the growth of artificial wave technologies around the world, we are planning on expanding our short board offering and introducing new technology specifically built for artificial waves to support the growth of this new segment.
As we continue to expand our high-performance offering, mainstays in our line like the FRK and Gamma will continue to serve the dedicated following of surfers who have found these models the pinnacle of performance for their personal surfing.
Construction wise, do you do both PU and Epoxy? If yes, what is the production ratio between the two technologies?
100% EPS / Epoxy. Additionally, at our Firewire factory we remain the only global surfboard brand with 100% of our surfboard construction in accordance with Sustainable Surf's ECOBOARD Standard.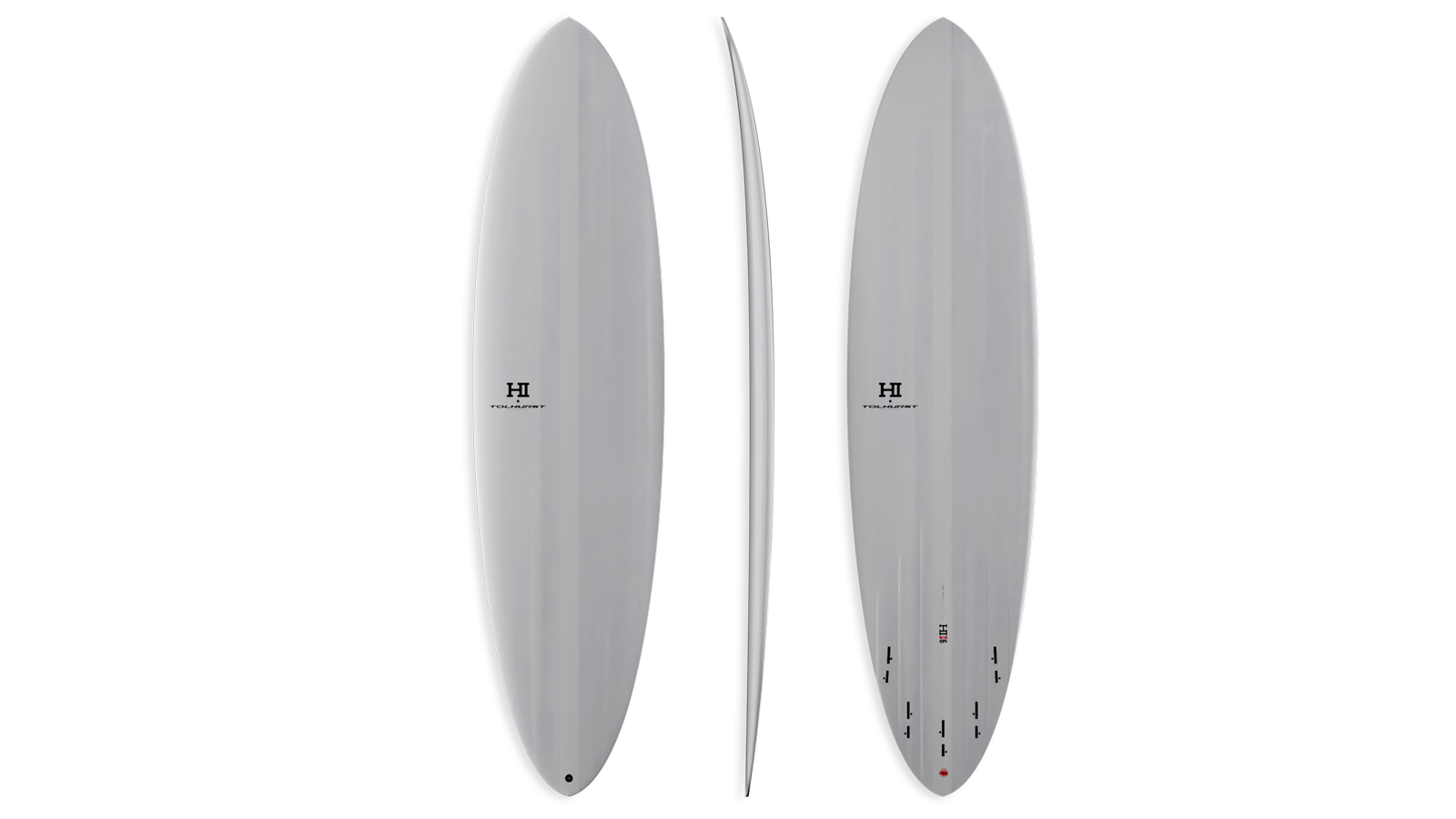 With shops closed temporarily due to lockdown, have you adopted new distribution channels (online, D2C, drop shipping)? If yes, did you stick to it when things got back to normal?
While we have ecom in Australia, USA and Europe, we know that we can only grow as fast as our consumer allows us to grow and that growth is fueled by trust and knowledge.
Our retailers help us tell our story and build that trust that is needed for our consumers to feel comfortable in purchasing any of our brands. Our ecom site helps us direct traffic to our retailers, which as mentioned above, is where most of our inventory is. We also have a drop ship program to help retailers capture sales through their online stores. We prefer others to tell our story than pay for ads to "sell" our brand at a discount.
Best Sellers
The Seaside – Rob Machado's favourite four fin fish named after his favorite break in California. Since its launch in 2018 the Seaside has been one of the most in-demand surfboards globally and today, it's re-designed visually with a fresh look that highlights the technical build of each Helium shape with balsa and paulownia wood rails visible throughout the tail of each Seaside. These rails control flex parabolically from nose to tail.
The Sci-Fi 2.0 – Daniel Thomson's avant-garde addition to the performance hybrid genre, this shape is a favourite of Jackson Dorian and others who appreciate the width of tail paired with the traction and grip that comes from Daniel's double bat tail. The Sci-Fi 2.0 provides surfers everywhere with uncommon drive and hold in a wider tailed performance board and it gas become a favourite at surf retail globally.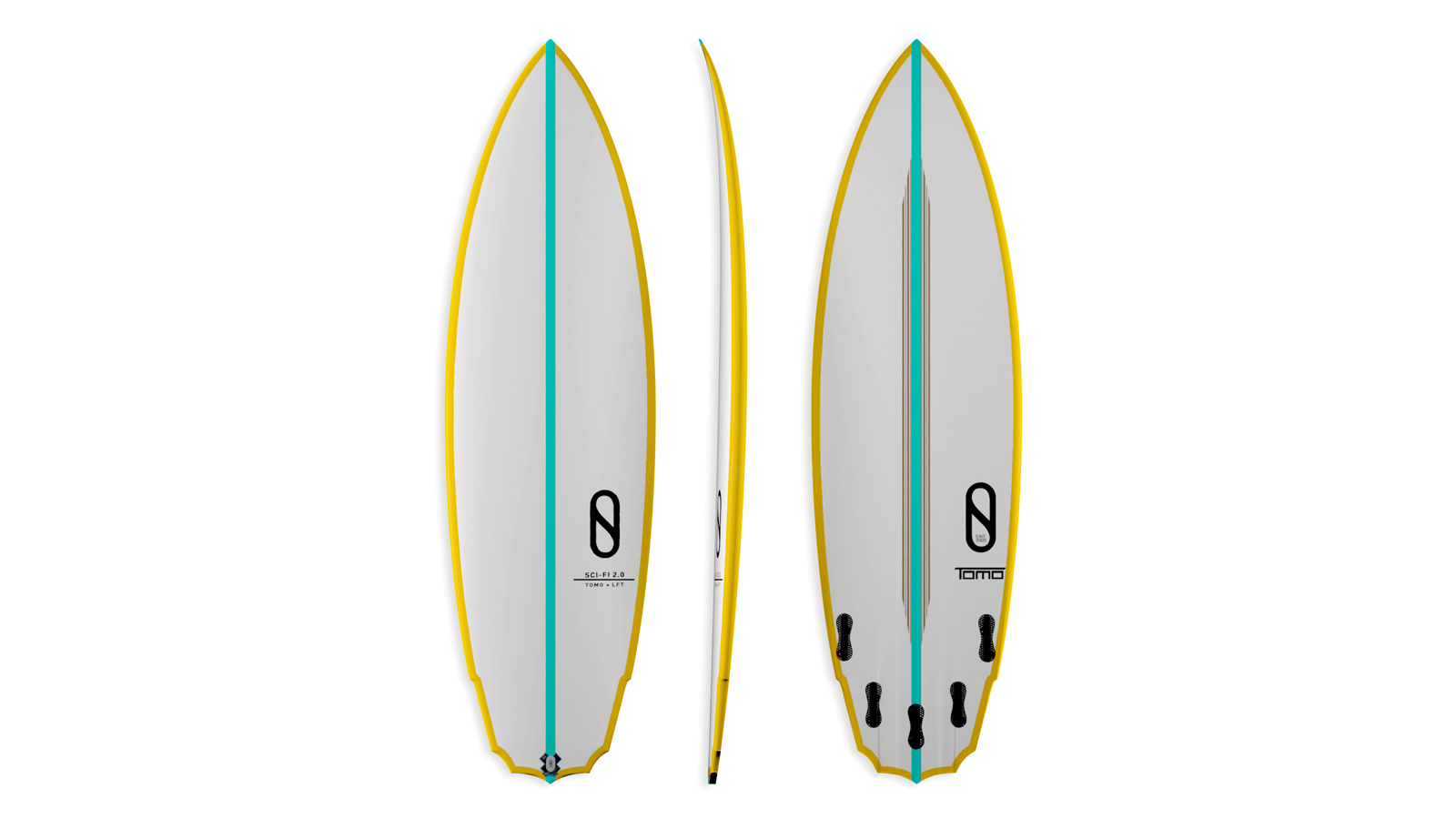 The Dominator II – Dan Mann's 'everyman' shortboard is more than just a daily driver for common surfers. Aerialist Kevin Schulz has taken this shape to wave pools in the U.S. and done never before seen airs on it, additionally raving that it's his favourite shape at Lowers and other California spots commonly thought of as high-performance waves for talented surfers. Among all surfboards at surf shops, the Dominator II is one of the few shapes that can truly work for any skill level across a variety of sizes.