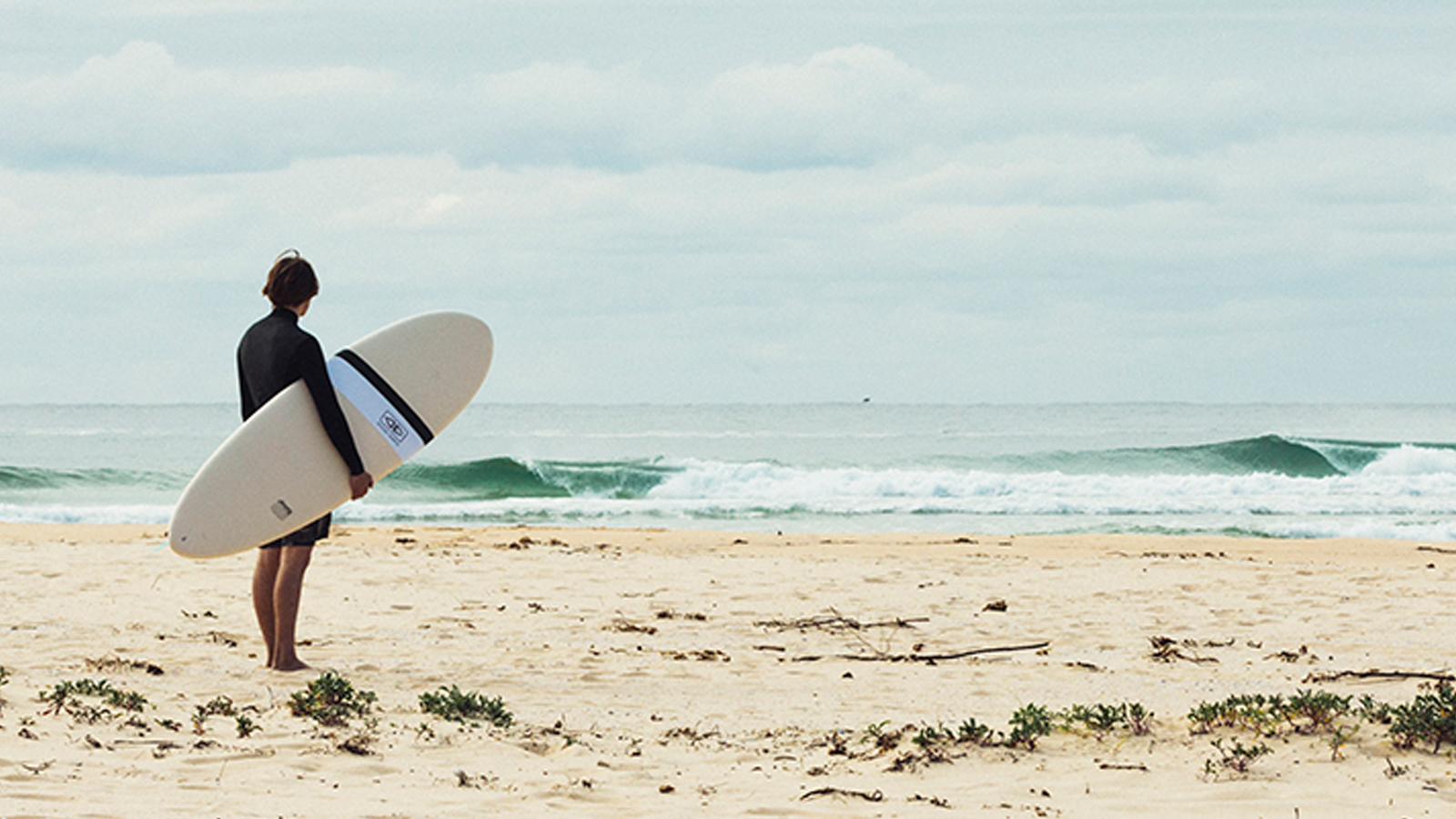 OCEAN AND EARTH 2021 Surfboards Preview
Retail Buyers Guide: Surfboards 2021 Retail Buyer's Guide
Brand: Ocean & Earth
Interviewee: Phil Macdonald, CEO
Participation and sell-out aren't the issues in 2021, but rather the supply chain and stock levels. How do you handle this unseen situation and is a rise in prices to be expected?
Having a strong supply chain will be the most important factor in business over the next two years. The supply chain timeline has defiantly been pushed out dramatically over the last 12 months, so it's about having strong relationships with suppliers, understanding their production capacity and forecasting orders to meet and deliver products on time. On top of this, understanding shipping lines and port congestions, to get these orders into stores on time.
Also important will be long range forecasting, while understanding the market, the demand and how your product range develops without affecting timelines. This presents more risk and pressure on cashflow, but if you know your business and the market this will be an opportunity.
Prices will have to go up to protect margins. There are huge headwinds with large freight increases, and dollar movements in key countries of production which will negatively effect margins. Raw materials, wages, energy and labor are also increasing.
As new participant figures went off the roof, do you do more beginner-friendly surfboards as usual? Is the softboard offer a threat to your business regarding this entry-level clientele?
O&E has been selling softboards for 20 years. Our board range has always been targeted at the beginner and intermediate surfer. We have an incredibly strong supply chain and understanding of this market. Our softboard range is one of the biggest on offer in the world, and we have been able to maximize the opportunities over the last 12months because of this.
Which designs will be trending in 2021? Aren't the bigger boards (midlengths, 6'+ performance shortboards, longboards) in full swing?
There are a lot of new people into the sport in the last 12 months, and we think this will only grow once countries open up again. Beginner and intermediate boards will still be the most popular with 7-8 feet size taking the bulk of the sales.
Is he good ol' high-perf shortboard an endangered species?
No, there will always be demand for high performance boards, but we are seeing a lot more people coming into the sport who just want to get out in the water and have fun and not be the best surfer. High performance boards are quite hard to surf and not so fun if you are a beginner or intermediate surfer. There is a higher % of beginner/intermediate versus good surfers than ever before and this is reflected in the types of boards on the market today. But one day they will progress to be good surfers and high performance boards will be waiting.
Construction wise, do you do both PU and Epoxy? If yes, what is the production ratio between the two technologies?
We do soft, epoxy soft, epoxy and PU. 70% is soft, 25% is Epoxy soft and epoxy and PU make up the rest. We focus on the beginner and intermediate surfer, which requires a longer, fuller, safer and cheaper board.
With shops closed temporarily due to lockdown, have you adopted new distribution channels (online, D2C, drop shipping)? If yes, did you stick to it when things got back to normal?
We didn't change our distribution channels. We just focused on our supply chain and helping support our partners as much as we could through covid closures. Surprisingly the biggest growth we have seen is through our retail partners (mainly brick and mortar stores) . We believe people are looking for experiences as well as buying products in these new times. While online sales grew, brick mortar growth was much greater.
Best Sellers
Ezi Rider – Softboard
Ezi rider series has a fuller, versatile template shape that suits the beginner learning to surf for the first time or someone looking to have some fun and shred time. 1005 softboard the Ezi rider combines safety with value, making it the perfect board to start your surfing life on.
Happy Hour – Epoxy Soft
Designed for both fun and performance with an outline, bottom curve and evenly proportioned thickness all combing to make wave catching and manoeuvrability a breeze. A narrower tail shape and fuller nose combine to create an exceptionally versatile board added to a combination of many potential fin setups takes this board to an even higher level of performance
General- Creative Army – Epoxy Soft longboard
Creative Army is the love child of former WSL World Longboard Champion Josh Constable. The General model is the leader of the pack. It is an Epoxy soft construction longboard with a modern rocker for precise turning, fast trimming and awesome tip time.  Perfect for the beginner and Intermediate longboarder, looking for stability while still being able to take your surfing to the next level.