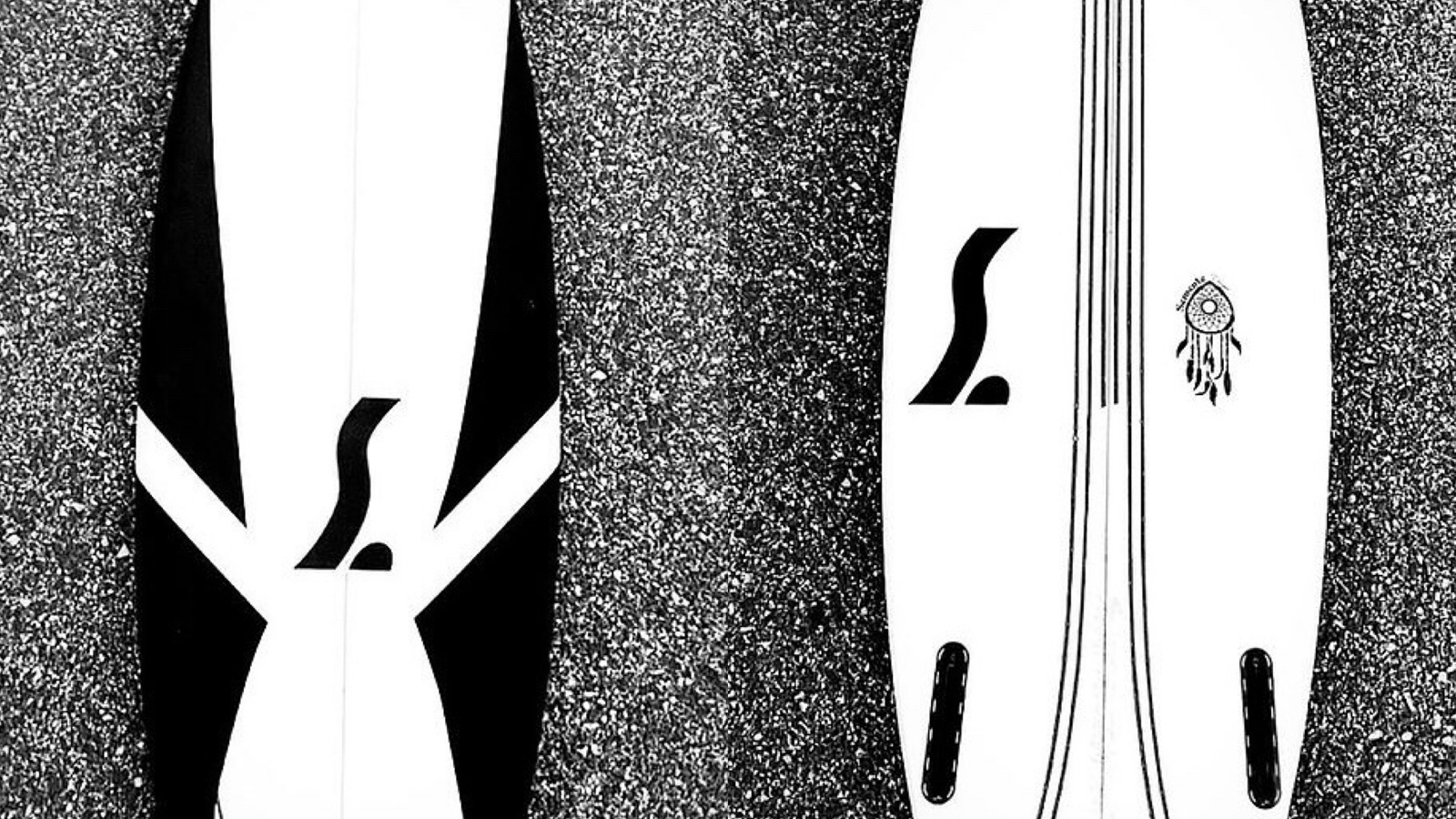 SEMENTE 2021 Surfboards Preview
Retail Buyers Guide: Surfboards 2021 Retail Buyer's Guide
Brand: Semente
Interviewee: Nick Uricchio, Co-owner and Head Shaper
Participation and sell-out aren't the issues in 2021, but rather the supply chain and stock levels. How do you handle this unseen situation and the rise in prices to be expected?
The increase in prices of surfboards is due to what is happening worldwide. All factories will have to increase prices as the cost of all raw material for surfboards have increased for various reasons. One being the price of petroleum which has been on the rise. So, all by-products like resins, acetones and polyurethane are directly affected.
Transportation has also been an issue, right now it is super expensive to transport materials from one place to another. Shortages are also striking the market. So far, we've been safe as we have ordered ahead of time to have the material on hand. We are working with national Formula-one Surf blanks which we are very happy with and they have also maintained a solid flow of blanks. Overall material wise we are in good condition. We have had to put the prices up on our surfboards this year because of the rising prices on all materials.
As new participant figures went off the roof, do you do more beginner-friendly surfboards as usual? Is the softboard offer a threat to your business regarding this entry-level clientele?
No, everything is normal. Softboards are not a threat because they have always been around and sold in huge quantities. I think its mathematical that if you have an increase of beginners starting on softboards you will have more people that eventually want to get on a custom-made surfboard. So, they want a user-friendly board to start with but will look for a more functional board if they continue with surfing. So I don't think it is really an issue, and actually it brings more people into the water. If the softboard guys sell more we will eventually sell more also.
Which designs will be trending in 2021? Aren't the bigger boards (midlengths, 6'+ performance shortboards, longboards) in full swing?
All boards are on the rise pretty much. We're selling a lot of kid's boards, high performance, guns, longboards, fun boards, eggs, etc. I think that surfboards in general are in full swing and all designs are going to be selling big time this year. Surfing is on the rise for various reasons. People have had a lot of time to surf these days, travelling, dining out, nightlife and so many other ways we spend our money have been on hold for over a year now. A lot of surfers are investing in the one thing they can still do, surf. That factor has kept all board builders busy, and right now there is a huge market for all kinds of boards form beginners to pro's.
Is the good ol' high-perf shortboard an endangered species?
Nowhere near. I think the good ol' high-performance shortboard is in constant evolution and it's selling more than ever. It will never be an endangered species because it's the base of the new generation and professional surfing. The more kids that get in the water increases the demand for high performance surfboards, and the evolution of professional surfing goes hand in hand with our evolution as shapers. So for me it's far from an endangered species.
Construction wise, do you do both PU and Epoxy? If yes, what is the production ratio between the two technologies?
Yes, we use both. We've had an increase in Epoxy of about 10% from last year. So now we have about 75% PU and 25% Epoxy.
With shops closed temporarily due to lockdown, have you adopted new distribution channels (online, D2C, drop shipping)? If yes, did you stick to it when things got back to normal?
We have sold a lot more boards online or via email as clients have felt more comfortable that way as opposed to of coming to the factory, lockdown has dictated the need to work with people at a distance. Shops outside the country are still ordering getting ready for the coming season, and some of them also sell online.
Right now Semente and all the factories that I know of are super busy. Even with this increase in online sales I don't think we're really going to change our way of working in the near future. If we see that the lockdown situation carries on long term we may have to make some adjustments as it may make difference in the long run. Thus far all has been running smooth and orders have been flowing steady. Our Website, Facebook and Instagram have all worked as channels for custom orders through the Covid crisis and we don't see a need for any major changes at the time being.
Best sellers
Bondo
One of our most popular summer boards that has become a go to for a lot of surfers for both small gutless waves and perfect waves up to 1.5 meters. The rocker line is smooth and fast, combined with single concave and a balanced thickness distribution that keeps it flowing through the flat spots. The plane shape is fuller up front with a bit more draw in the tail for carving. Available in EPS and PU. Surfing level: All levels.
Jig
What was a contest board for José Gregório back in the day has become one of our biggest sellers for waves in the Mediterranean, England and generally anywhere that you need to generate speed with no help from the ocean. A full outline, single concave and a low rocker line keep this board moving fast. This model features a vee release in the tail for pivot and to loosen up its wider tail. Surfing level: All levels.
Catcher
One of our oldest models and still one of my personal favorites. This is a high-volume board and paddles like a dream, it features single concave with a slight vee release in the tail. A low fast rocker line combined with a full plane shape make it stable and user friendly. The double wings serve to reduce the area in the tail and enhance maneuverability. Four fins are the go on this model and I personally suggest the swallow tail. Surfing level: All levels.