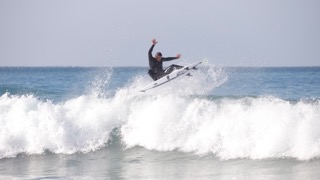 SINDUSTRYSURF Surfboards 2021 Preview
Retail Buyers Guide: Surfboards 2021 Retail Buyer's Guide
Brand: sindustrysurf
Interviewee: Santi Zaldua, General Manager
Participation and sell-out aren't the issues in 2021, but rather the supply chain and stock levels. How do you handle this unseen situation and is a rise in prices to be expected?
There have been some supply issues with the high demand for product through 2020 that effected the delivery times, but not only from a high increase in demand, but we also saw many factories production capacity negatively affected by the pandemic that added to the problem. Fortunately for us we have worked hard with our factories and we are shipping as expected. We have done everything we can to maintain pricing but like every year there is always a small increase. This time we are seeing big pressure from shipping rates getting very expensive and this will have an inevitable effect on the prices going up for everyone in 2021. However, we have a broad range and have been able to keep to a great value product that will suit any budget.  
As new participant figures went off the roof, do you do more beginner-friendly surfboards as usual? Is the softboard offer a threat to your business regarding this entry-level clientele?
Wow, we have seen a big increase in the participant levels in all abilities, this is partly due the pandemic but every year we see a healthy increase in participation. Our range covers from the very beginner with our excellent and easy to use school boards all the way through to your Indo barrel chasers. We do not see soft boards a threat and have seen them be used by all abilities because in the right conditions these boards can be great fun. Our Mobyk soft boards cater for this broad range of use perfectly, seen on the big wide summer beaches to the massive waves at Escondido! Then we have our Next brand of PU boards to cater for the beginner to intermediate surfer, they are great for helping you progress and develop your skills, but again can be great boards for the advanced surfers too. What's important to us is water safety and when you think that the majority of time our Mobyk soft boards are being used in very crowded learner areas on the beach by people who are still practicing their skills a soft board especially with our Mobyk safety fins is the perfect choice.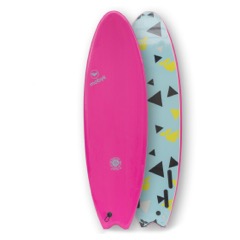 Which designs will be trending in 2021? Aren't the bigger boards (midlengths, 6'+ performance shortboards, longboards) in full swing?
As participation increases it is inevitable that the range of designs boards being sold is increasing too. We have seen good sales in our Next and Alone mid-lengths but also in our Mobyk soft boards and the Alone short boards. A lot depends on the conditions and the ability of the surfer and it is great that people are trying new designs to progress at all levels. It's great to mix it up a bit and our range can certainly cater for this
Is he good ol' high-perf shortboard an endangered species?
Absolutely not. As the surfing population grows, the level of surfers surfing grows, and this leads to better surfers with a higher demand for performance short boards. We do not see the short board as a dying breed and our sales of short boards certainly don't reflect this.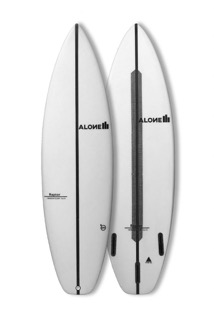 Construction wise, do you do both PU and Epoxy? If yes, what is the production ratio between the two technologies?
Yes, we do both constructions, Next (PU) and Alone (PU and EPS) surfboards. Currently our ratio is five to one for PU construction but every season we manufacture more EPS boards. EPS construction is getting better and better you are now able to use EPS on smaller weaker days and the bigger more powerful conditions
With shops closed temporarily due to lockdown, have you adopted new distribution channels (online, D2C, drop shipping)? If yes, did you stick to it when things got back to normal?
It was really tough for our retailers during the lockdowns, but we are committed to our dealer network and have stuck by them. We believe in the 'surf shop' and while almost all shops now have online, we think it is important for the consumer to talk to the shop staff to avoid ordering the wrong product online, especially when it comes to boards. When we can get back to some kind of normal, we will continue to support our dealers with stock on hand, easy ordering and fast.