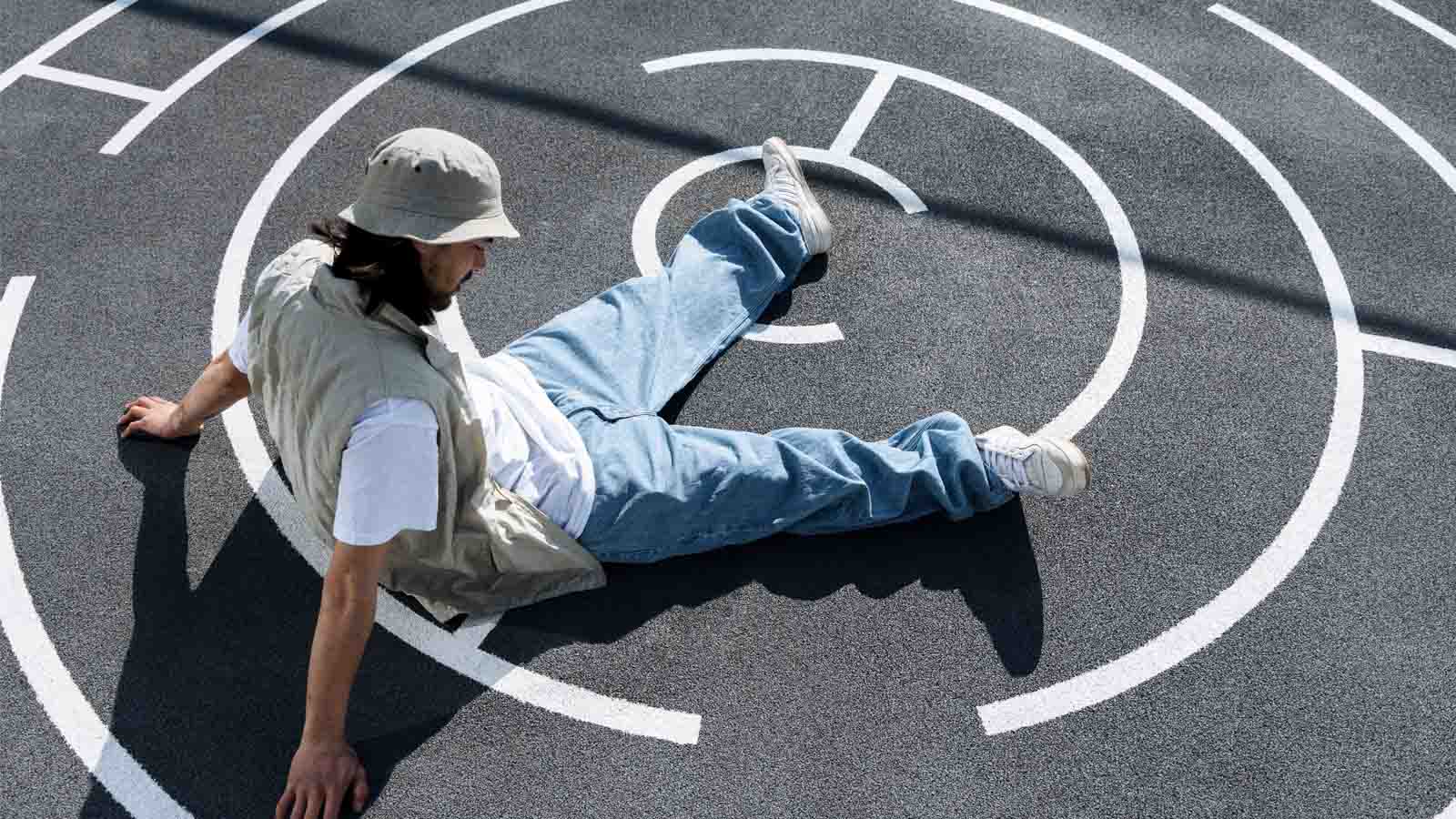 Homeboy S/S 2022 Men's Streetwear Preview
Retail Buyers Guide: Men's Streetwear S/S 2022 Retail Buyer's Guide
Brand: Homeboy
Interviewee: Julian Wolf, Head of Marketing
How is the European boardsports streetwear market right now?
I'm not sure the European, or global, market has ever been better in this sector than it is now. The 90s are celebrated as the great boardsports decade, but then came Covid…. More on this in the next question.
What are the effects of COVID-19 and how are you responding as a brand?
Covid, of course, had a very negative impact on the world economy and people's morale.  We at HOMEBOY are all the more grateful that people used these difficult times to reorient themselves towards individual sports. Skating was at the forefront of this and of course, this BOOM also had a very positive impact on our product… The BAGGY Pants.
What are your main price points for next season?
X-tra Baggys 79,99 € – 89,99 €, T-Shirt 34,99 €
What is your collection theme and which stories are you telling to get customers stoked on streetwear
Our theme for the collection is "progressive with heritage". This means that we know exactly what we are doing because we created the current style at the end of the 80s. But that doesn't mean we're resting on old glories and stopping evolving. On the contrary, our baggy is super progressive in fit and new styles are always being added. We were not only the first at the end of the 80s but also now. Because we have remained loyal to our product.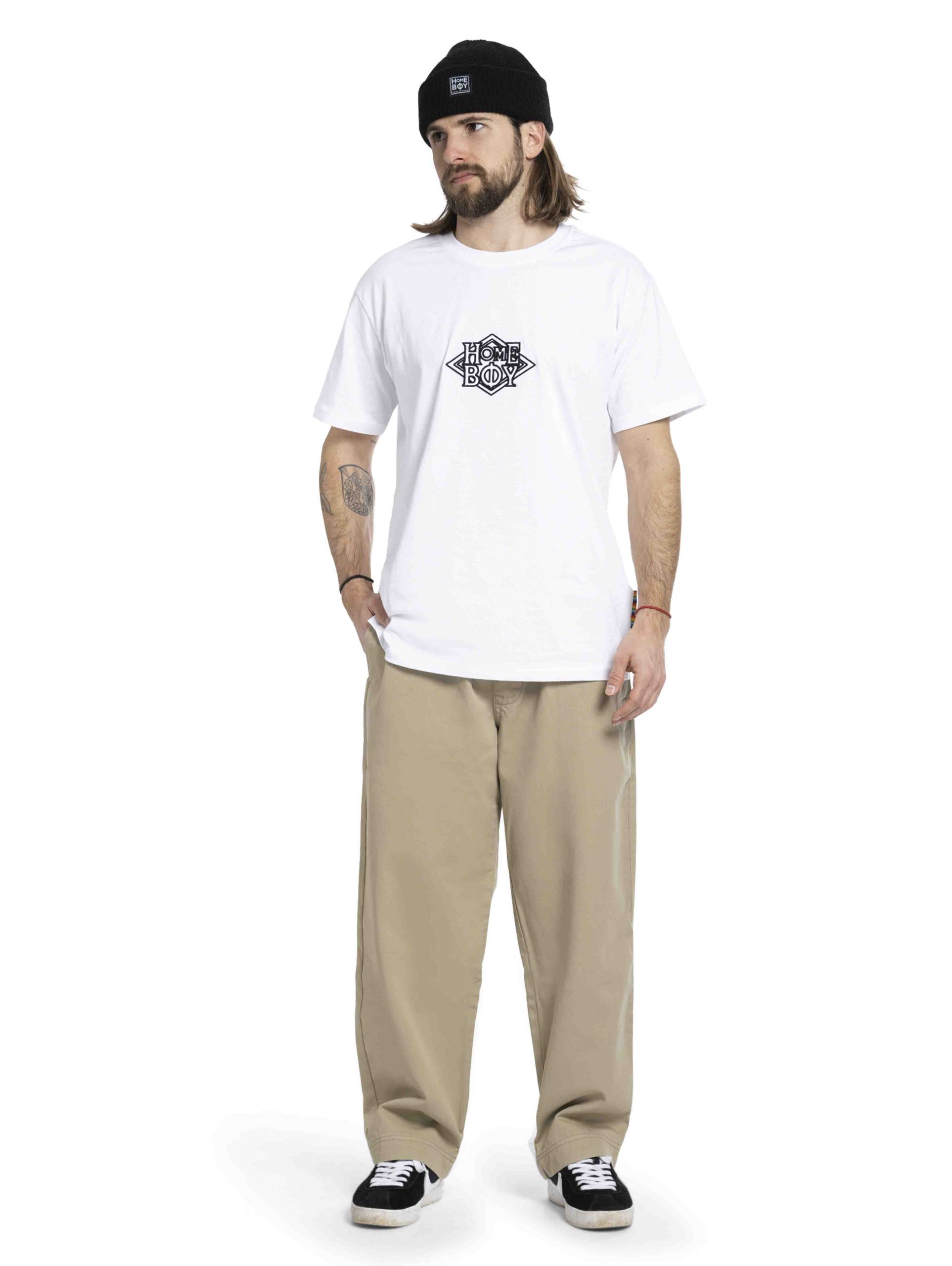 What is the "must have" boardsports look (head-to-toe) for next season?
Customers are becoming bolder and more comfortable with wide-leg pants. As a result, baggy pants are THE must-have piece this season. In combination, T-shirts with embroidery are worn, which are oversized, but must not be super huge. "Boxie" is the keyword here. As for accessories, a baseball cap is styled, which can be a bit deeper than in the last few years.
Are you seeing any dominant overall trends, like work wear or wind gear for instance?
Baggy pants in all kinds of shapes and colours!
What are you doing with materials, colours and textures?
We're experimenting a bit with summer fabrics like linen. A classic baggy and a short-sleeved shirt in linen and fresh pastel colours should make SS22 look a bit Mediterranean haha
What are the trends in prints, graphic designs, siihouetes and patterns?
Coloured embroidery or subtle patches in bright colours will definitely be a hit.
Which trends do you see currently happening in the denim segment? (Seasonal colors, distressed jeans, washes, best sellers, etc)
Light-washed jeans will still set the tone, especially in summer. Basically, blue jeans in different shades will remain strong. If the colour comes into play, then only pastel shades. Rich colours are unlikely to be seen.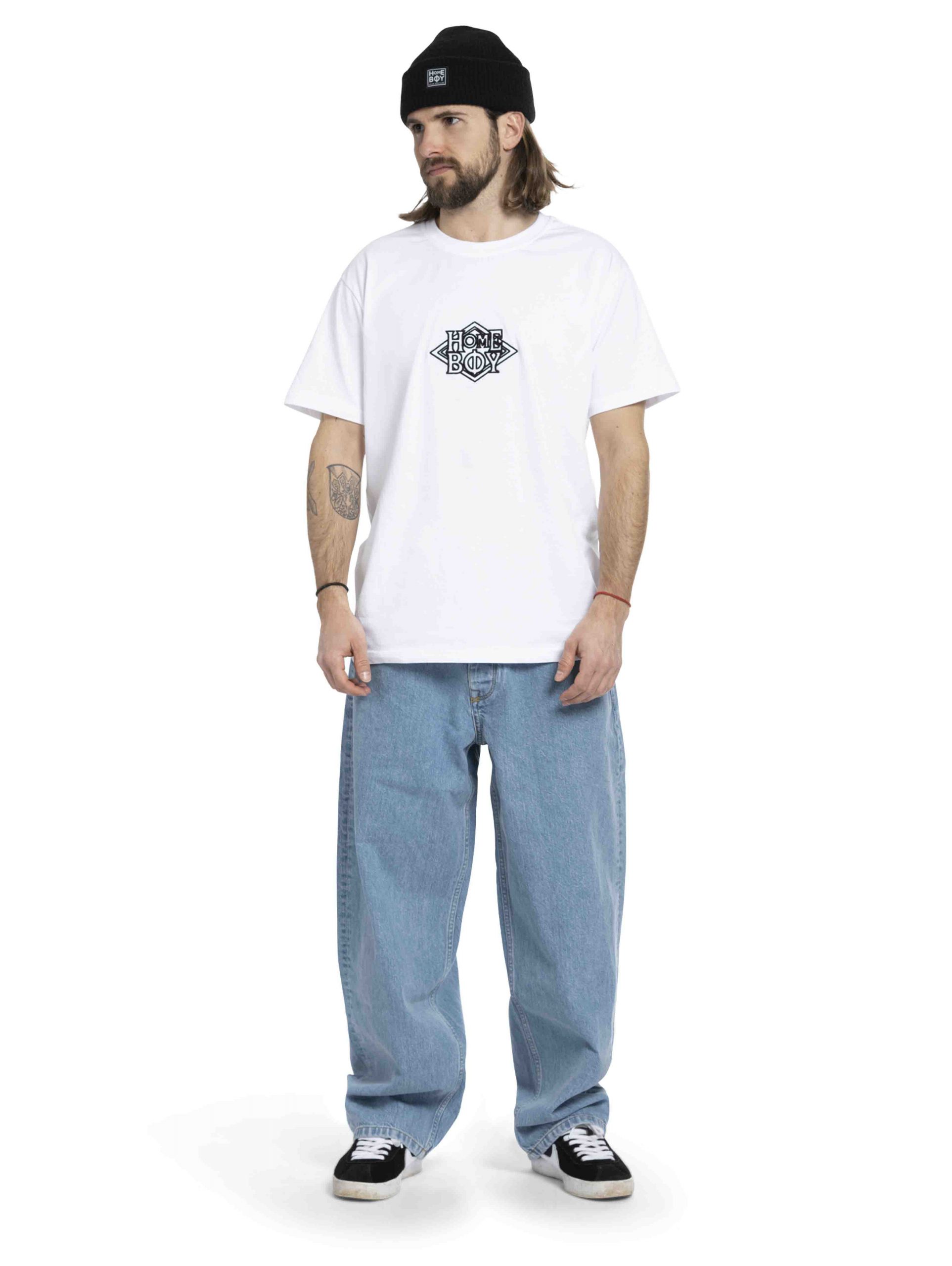 What is your current denim collection's theme and marketing story?
Which technical and sustainable features are you adding to jeans (stretch, sustainable fabrics etc)?
Please describe your 2 most important highlight pieces that retailers should definitely order
The x-tra MONSTER Pant will be the next step of the Baggy era. It´s a super wide bit still tapered, so it´s not slipping over the shoes.
The x-tra BEACH Baggy is so comfy that you will never take it off ever again. The fabric is still pretty rough and ready for the next skate session.