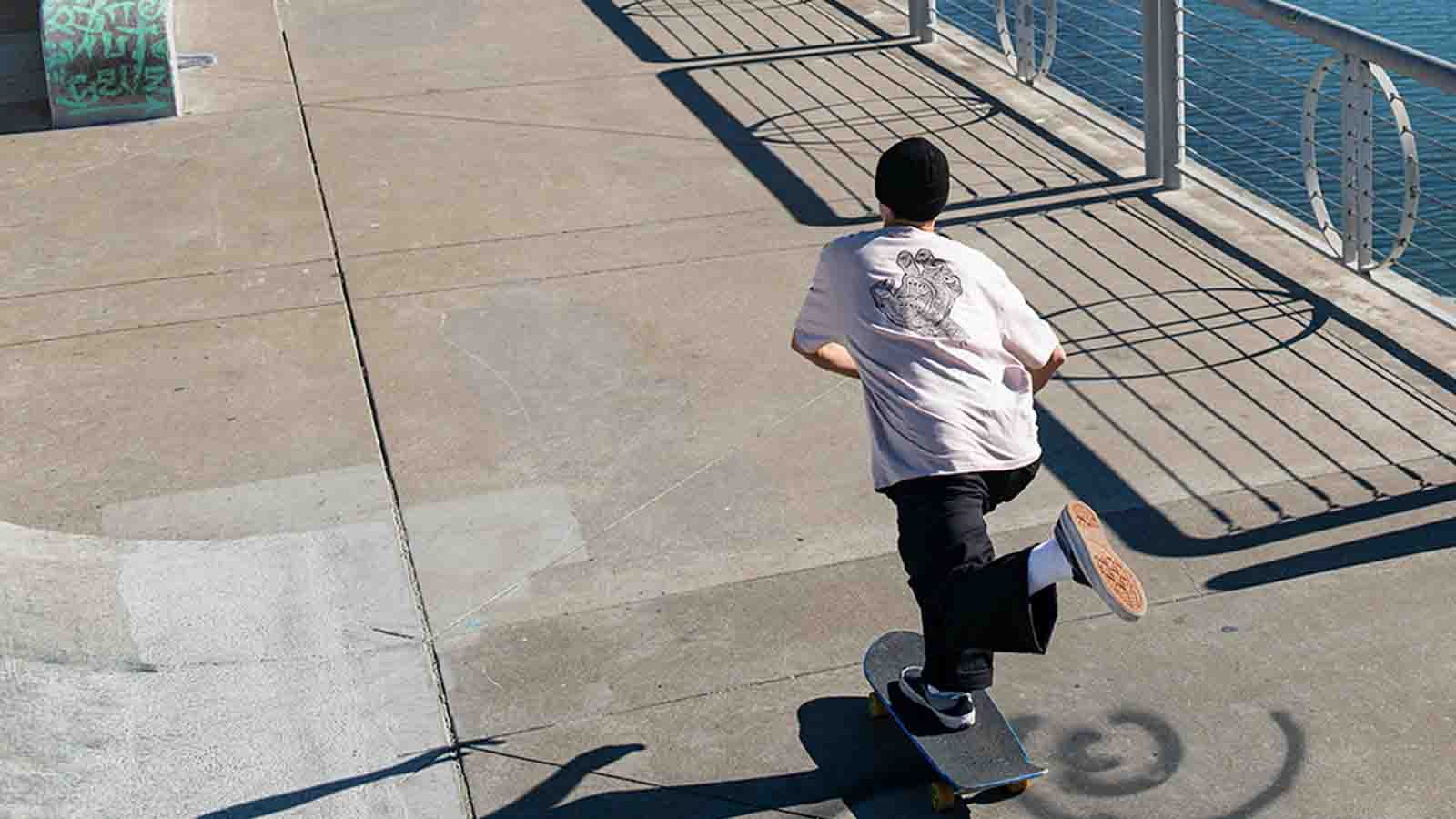 Santa Cruz S/S 2022 Men's Streetwear Preview
Retail Buyers Guide: Men's Streetwear S/S 2022 Retail Buyer's Guide
Brand: Santa Cruz
Interviewee: Joe Bourne, Brand Manager
How is the European boardsports streetwear market right now?
There seems to be a real appetite for it at the moment which coincides with the explosion in popularity of skateboarding and actions sports in general.
What are the effects of COVID-19 and how are you responding as a brand?
Obviously, the effects were felt by our bricks and mortar retailers during the various lockdowns, so we've tried to help wherever possible with their intake. The main thing now is the knock-on effect to the shipping cost increases and delays. We've had to adapt the way we work with our vendors and freight forwarders to minimise disruption.
How has Covid affected your SS21 sell in plans in terms of delays/ range cancellations and carry over etc?
The sales teams have had to adapt their meetings by presenting over conference calls to maintain social distancing while lockdowns are in place and from what I've witnessed these have gone very smoothly. Apart from that, we're business as usual while also being mindful of potential further lockdowns.
What is your collection theme and which stories are you telling to get customers stoked on streetwear
Our customers are looking for a brand they can trust, with an iconic history and timeless appeal.
Our collections come in four main themes:
Classic – Our flagship offering. Within this collection are some of our most popular graphics; the Classic Dot and Screaming Hand.
Organics – Embracing more sustainable practices in our continuing effort to limit our ecological impact. Produced with 100% organic cotton, every piece in this collection was made using less water, chemicals and energy in both its production and printing compared to traditional methods.
SCB – Santa Cruz has always been known for vivid colours and graphics. SCB takes that same concept of bold ideas but does it with more tonal or minimized colour palettes. The designs may lend themselves to tough and darker themes.
Speed Wheels – Celebrating Jim Phillips and Phillips Studio art of the golden era of Santa Cruz Speed Wheels from 1985 – 1991.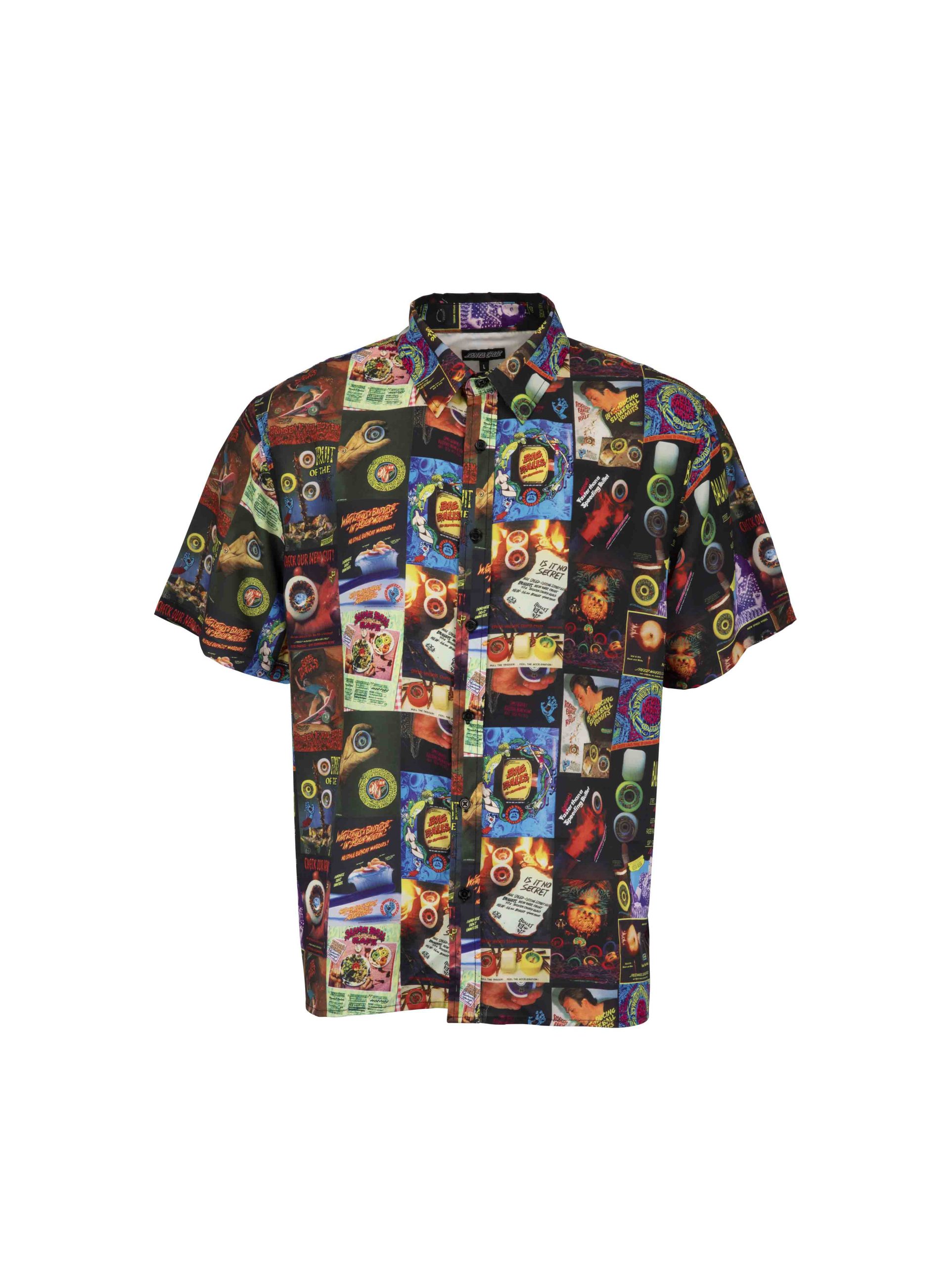 How are fits evolving in tops, bottoms, outerwear?
We're introducing boxier fits in some of our collections as the momentum builds towards unisex fits. We've also seen a great response to the introduction of our super loose fit beach pants.
What are you doing with materials, colours and textures?
Materials-wise we're incorporating a lot more organic cotton and recycled materials, which began life in only our Organics collection but can now be found in our premium basics, headwear and luggage.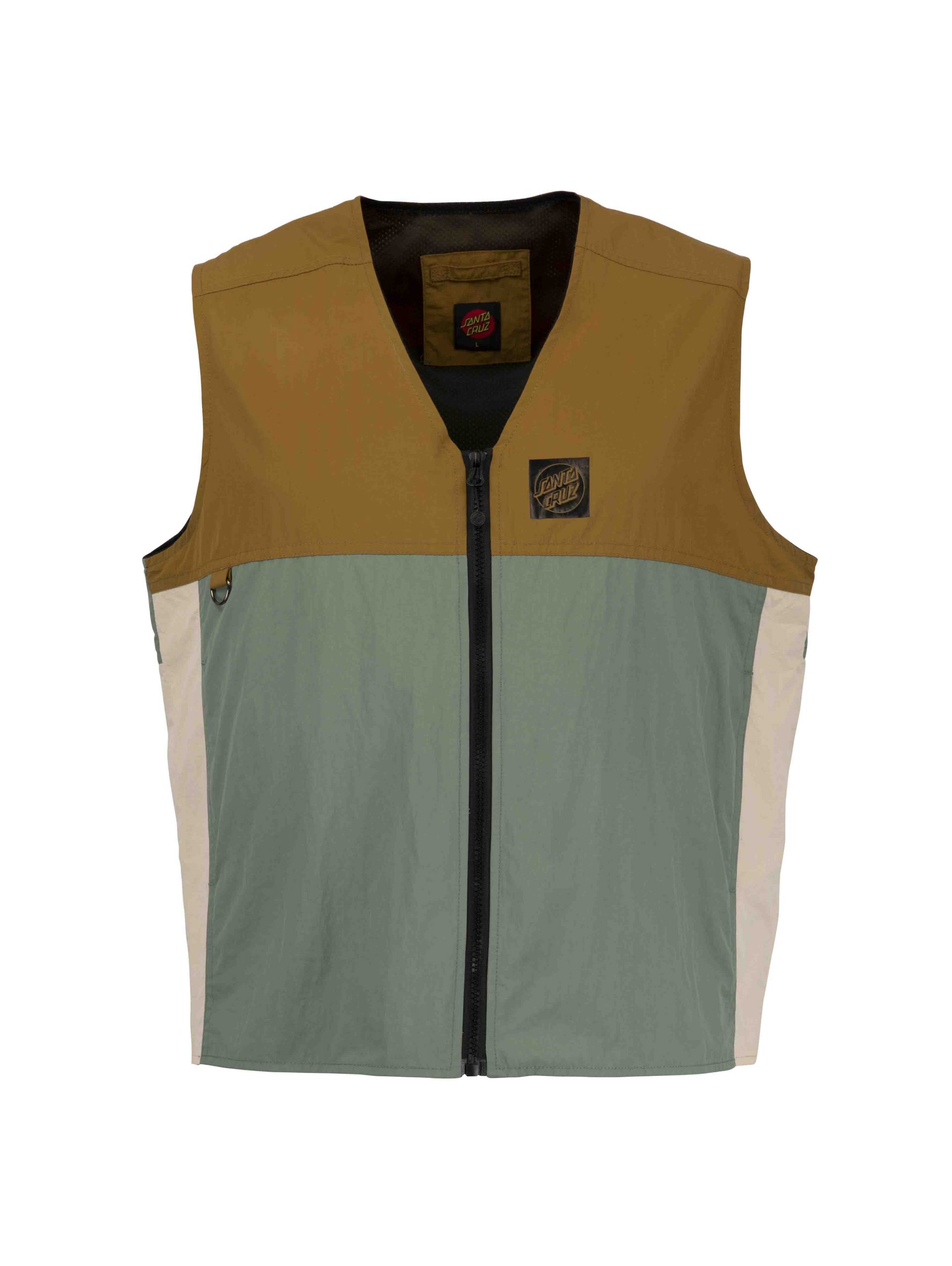 Best Sellers
Clyde Jacket – Tan
The Clyde jacket part of our ever-growing responsibly sourced offering is made from 100% organic cotton, this boxy unisex jacket features a 2-way front zip, elasticated hem and cuff and sewn on patch pockets with Moon Dot branding. Great for wearing over a t-shirt on cooler spring days or laying up with a hoody in the evening.
Ridge Vest – Multi
The Ridge vest is made for lightweight crinkle nylon with a mesh lining taking cues from the great outdoors, hiking trails and fishing, but with than modern edge. Multiple utility pockets and high build printed logos make this a stand out piece in the classic line. Pair with the Reload shorts to complete the look.
SW Ad S/S Shirt – Multi
From our penultimate Speed Wheels offering the SW Ad shirt features adverts from the golden age of Speed Wheels, old school heads will recognise 'fruit of the vine' Roskopp 'fakie to ralf' and other iconic adverts. Brought together for the first time in this repeat print and sublimated onto a loose fit polyester shirt.