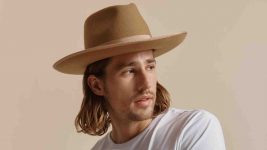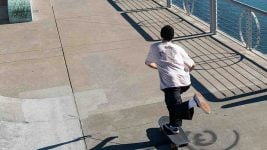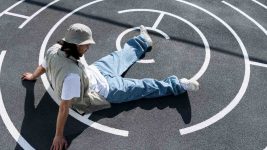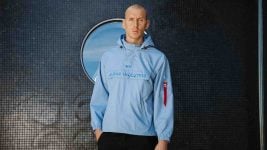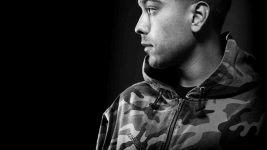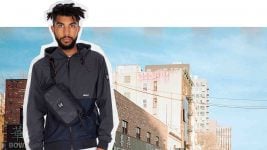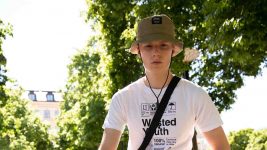 Men's Streetwear S/S 2022 Retail Buyer's Guide
Although we're definitely not out of the woods yet with COVID-19's grip on reality, retailers are beginning to reopen their doors and the market is unsurprisingly booming. How is the streetwear market faring and just what is coming up in the next season? A closer look with the SS22 Streetwear Buyer's Guide by Dave Morgan.
Alongside skateboarding's continuous surge in popularity, streetwear is equally thriving, if not surpassing it. It's now much easier for those who don't skate, but want to have the look without the road rash. Skate brands such as DC, Santa Cruz and Globe span far beyond the realm of skateboarding, whereas brands like Brixton began as a California-born lifestyle brand only to become involved in it with a fine team of casual styled skaters. With skateboarding's acceptance into society becoming evermore present, streetwear brands will continue to channel their similar influences into the market, and their influence will pass on from hardgoods into soft. 
Covid Impact
Across every market, the pandemic has been felt tenfold, yet brands are still striving to provide the best service and quality garments for customers. Supply chain issues and most specifically delivery problems have affected brands significantly, however due to the hard work of these brands, they have managed to negotiate their way through the worst of the storm. "Obviously the effects were felt by our bricks and mortar retailers during the various lockdowns, so we've tried to help wherever possible with their intake. The main thing now is the knock-on effect to the shipping cost increases and delays." – Joe Bourne, Brand Manager at Santa Cruz.
IRIEdaily- the Berlin-based streetwear stronghold noticed the shift in trade during the pandemic, but responded in a very positive way, as Patrick Kressner – Head of Design & Product said: The pandemic was a catalyst for the shift from stationary to online trade. We saw tragic moments on the one side and record sales on the other. Our response for the retail was and still is to adjust the collection range in a way that gives our customers the possibility to keep on selling parts of their 2021 products again in 2022 for full price and not to be forced to clear out all stocks because we took those products out of our range for the coming seasons." 
It seems in terms of price points, most brands will be trying to match their previous goals, as many are aware that people are still not out of the pandemic, so can't justify great expenditure on clothing (or at least, for some..)  Brands such as Alpha Industries for example, will be maintaining the rough average of €180 for their popular bomber jackets.
Themes for the coming year:
Full Circle trends
Sometimes fashion styles going full circle are met with a grimace, however it seems the resurgence of 90's styling and loose-fit clothing is solid & greatly appreciated by all. Especially in skateboarding, the 'baggy pant' has once again become a staple in many skaters' wardrobe, adding a certain nostalgic tinge to their skating. Think Girl Skateboard's 'Mouse' video… Homeboy – the German originators of the baggy pants have been seeing a solid boost in sales as Julian Wolf- Head of marketing at Homeboy said: "Customers are becoming bolder and more comfortable with wide-leg pants. As a result, baggy pants are THE must-have piece this season."
WESC have also jumped on the trend, with Marco Vasconez – Digital & E-commerce Manager stating: "We are starting to see a trend in more baggy and wide fit bottoms which is why we have introduced a new fit called the Jay Wide Leg Denim, which is our more baggy wide leg fit denim." Santa Cruz has also seen a solid response to the introduction of their super loose fit 'Beach Pants'. It seems the slim fit is out & and baggy is back!
It's not only big pants that are making a comeback however – as of course to accompany such trousers, one must attribute the same styling to the upper body. A lot of brands such as Protest Sportswear and Alpha Industries are providing the goods for larger, sometimes oversized fits on T-shirts which work well together with baggy bottoms. Julian Wulf of Homeboy noted: "T-shirts with embroidery are worn, which are oversized, but must not be super huge. "Boxie" is the key word here." 
Workwear & Utility.
Workwear continues to be a very strong trend within streetwear, with people wanting versatile yet classic looking garments, but with the added functionality. More pockets and stronger materials are vital, especially for those wanting to be outside all day. Brixton's theme for SS22 is "The New Explorer" and will take from vintage military silhouettes adding new modern fabrics to aid comfort and function. Utility is a must in today's world as we're going out more to explore. "Taking style to the outdoors with all your favourite functions. We're going to match it up with fun modern prints and patterns. "Coming off the trails straight back into the city without ever changing. We definitely want to change the way people view active wear." Jenna Woodhull -VP Design & Merchandising at Brixton. Dc is also backing utility gear and combining it with military styling in their 'Modern militia' capsule – A mix of workwear, with Dc multi-cam prints featuring canvas, twills and ripstops with unique military inspired prints and textures.
Bold colours
There are the two opposite ends of the spectrum here – minimalism, with brands such a Brixton giving their ranges a much more subtle branding to draw more attention to the fabric/patterns of the materials and opting for more earthly colours, and on the other hand – Boldness. In particular, boldness in colour. Bright colours are here for those wanting to make a louder statement, and brands like Protest, IRIEdaily, Santa Cruz and WESC are here to cater to the need. There even seems to be a comeback for 60's/70's colours and tie-dye patterns. "After the strong and cool formality of the workwear inspired look of the past seasons, I guess it is the fun, joy and ease of the flower power generation that fascinates us in these mad times," said Patrick Kressner- Head of Design & Product at IRIEdaily.
Sustainability
An ever-more commonly appearing term within streetwear and fashion in general is 'sustainability' and this is only a good thing. Brands are finally becoming aware of the impact production has on the environment, and so making drastic changes to the way their clothes are being manufactured.
Globe in particular are making moves, by basically redirecting their whole program, as Matt Wong – President of product for streetwear explains: "With our new 'Low Velocity' clothing program, we've thrown out the old fast fashion model that we found ourselves trapped in, to adopt a more sustainable model. So what this means is that we aren't trying to reinvent the wheel with new ranges every season, but we are building up a core range of premium evergreen essentials which have been rigorously tested for fit, durability, and function. At the same time, we're also using sustainable fibres in all our garments – for example organic cottons and recycled polyesters – to have less impact on the environment."
Santa Cruz are also making an effort with their 'Organics' theme – as Joe Bourne- Brand Manager said: "Embracing more sustainable practices in our continuing effort to limit our ecological impact. Produced with 100% organic cotton, every piece in this collection was made using less water, chemicals and energy in both its production and printing compared to traditional methods."
One thing to note on the production of sustainable clothing is the demand on such materials, as Patrick Kressner – Head of Design & Product at IRIEdaily noted: "We see some shortages for organic and recycled cotton that is available on the market. This has multiple reasons one for sure is the pandemic impact, but also there is a bigger demand for sustainable fabrics. And this demand is growing and growing. Those brands that are not already on their way will face a tough situation shifting from conventional to sustainable sources." 
Wrapping up this season's guide, it's worth mentioning some go-to styles and products to keep yourself up-to-date in what is looking to be one of the most active seasons since before the pandemic!
IRIEdaily's 'Work and Roll Cargo Shorts' – pockets galore and practical in every sense.
Homeboy's X-tra Beach Baggy- 'So comfy that you will never take it of ever again. The fabric is still pretty rough and ready for the next skate session.'
DC's 'Doing Better Denim' made using 80% less water and eliminating harmful chemicals such as bleach & potassium in the manufacturing process.
Alpha Industries' Classic bomber jacket – A timeless over-sized bulky piece.

 

Globe's 'Low Velocity' program – providing simple & subtle pieces, all created from organic & recycled sustainable fibres.