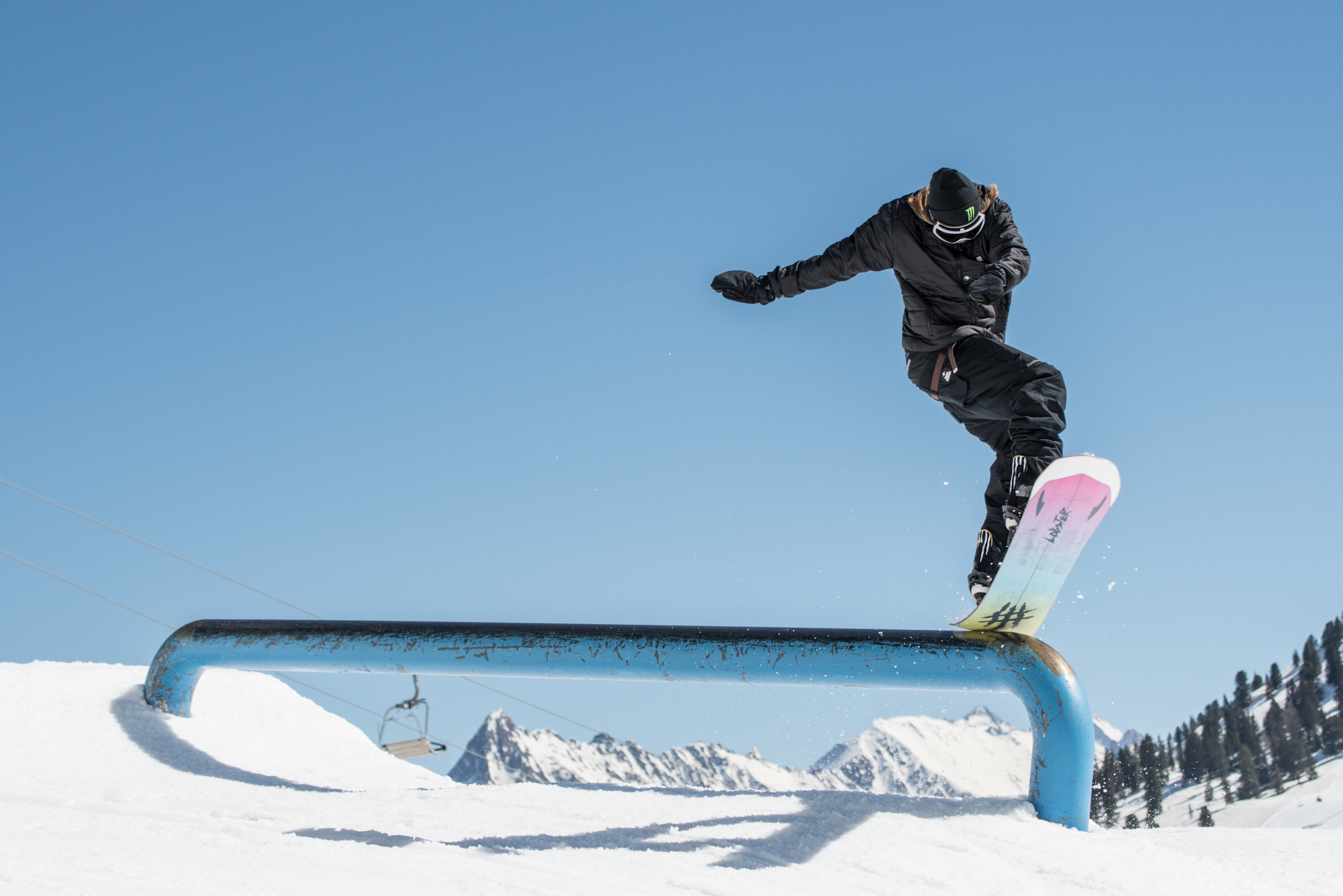 Horsefeathers 2023/2024 Men's Outerwear Preview
Retail Buyers Guide: Men's Outerwear 2023/24 Retail Buyer's Guide
Brand: Horsefeathers
Interviewee: Tomas Kouleda, Head of Marketing
What is the overall theme behind your 2023/24 outerwear range? From which big trends do you take your inspiration?
Recent years have been turbulent and have largely shaped the current view of most brands' collections. As our W22/23 collection was very successful and resulted in a significant increase in preorders, creating the W23/24 collection was a huge challenge. For the new W23/24 collection, we worked with many parameters that proved crucial in the last collection. Some of the most important ones include a new approach to carry-over, where for the bestsellers, we keep the style and the name while always creating new colors in the theme of the whole collection. In addition, the widely differing trends for the general public and the snow community were also a big challenge for this collection. Because of this, the collection features colorful models and all-overs, as well as more earth-tone-oriented models and new cuts. However, our primary goal remains: to create an on-trend, high-end product at an affordable price with our unique Horsefeathers style.
What new fits / silhouettes are coming out in 2023/24? What pant and jacket styles are most important in your range?
New to this year's collection is the Blake jacket, a shorter, street-looking regular-fit jacket that will be available in four toned-down colors, including the strong storm print. We introduced two new styles last year that quickly became our top sellers. Crown is a unique jacket with the best tech-price ratio. Spencer is our basic yet fully equipped men's anorak. After massive demand for a rideable coach jacket, we bring back our updated Chuck coach jacket in primary team design and two different artworks – Shark, designed by Davíð Tausen for Halldór Helgason, and Cruise and Roll by Daniel Hanka. Our pants line has developed through the years and perfectly reflects our customers' needs. The ATP pants for the frequent/backcountry rider are represented by Nelson and Medler bib pants. Charger and Rowen pants are loved by all park and piste shredders when our updated Spire II pants meet the sweet point between technical features and price.
What new colours / prints are you introducing?
We add a nice package of toned-down colors to the W23/24 collection. Blue Mirage, Tile Blue, Spruce Yellow, and Iguana are the most important ones. In addition, Silver Birch plays a key role in the blocked styles, and the allover print Storm perfectly matches the collection's whole color theme.
Any *NEW* technical stories with regards to fabrics and materials?
Primaloft Bio, the first-ever 100% recycled, biodegradable fiber, and our Ultratech Recycled and Ultratech material, developed in collaboration with leading Taiwanese manufacturers, are our key technical stories. Generally, the Ultratech material is crucial when delivering high-performance, rugged, long-lasting products.
Any trends that your brand is moving away from?
We are not moving away from any of the trends set in the last collection.
What are your top marketing stories for 2023/24? This will help us to put some focus in the right place.
Our W23/24 men's communication is split into four stories: Backcountry riding is represented by Zillertal legend Steve Gruber and our Halen II shell jacket and Nelson pants. All mountain and park cruising, where our whole team plays an essential role, and jackets like Ripple or Norman are key. The general public frequent riders focus on our best-seller jackets, Crown and Spencer, the best value jackets. Unique artwork stories on the new Chuck coach jacket: Shark, designed by Davíð Tausen for Halldór Helgason, and Cruise and Roll, by the most stylish freeskier out there, Daniel Hanka. It also has to be mentioned that our rideable hoodies, even those not outerwear, play an important role in the winter sales, thanks to Eiki Helgason, who rocks them 365 days a year.
Outerwear Best Sellers/Hero products
HALEN II Black / Radiant Yellow (available as a shell or insulated version)
Our flagship, 20K shell, fully loaded, recycled jacket featuring Primaloft Bio insulation. Tested and approved by Zillertal legend Steve Gruber. As an extra, Halen 2 has magnetic snaps on the pockets. It's coming in biodegradable packaging.
CROWN Blue Mirage
Introduced last year, the Crown jacket is the best jacket you can buy at this price. This 15K Base camp jacket has it all – looks great, is loaded with tech features, and will not break your bank account. Plus, the new colorways are just great! In addition, it comes in biodegradable packaging.
CHUCK Shark Coach Jacket
Our reworked coach jacket is back under the name Chuck. This rideable coach jacket with 10K Ultratech shell material will be available in basic team design and two artworks – Shark, designed by Davíð Tausen for Halldór Helgason, and Cruise and Roll, by Daniel Hanka. In addition, it comes in biodegradable packaging.