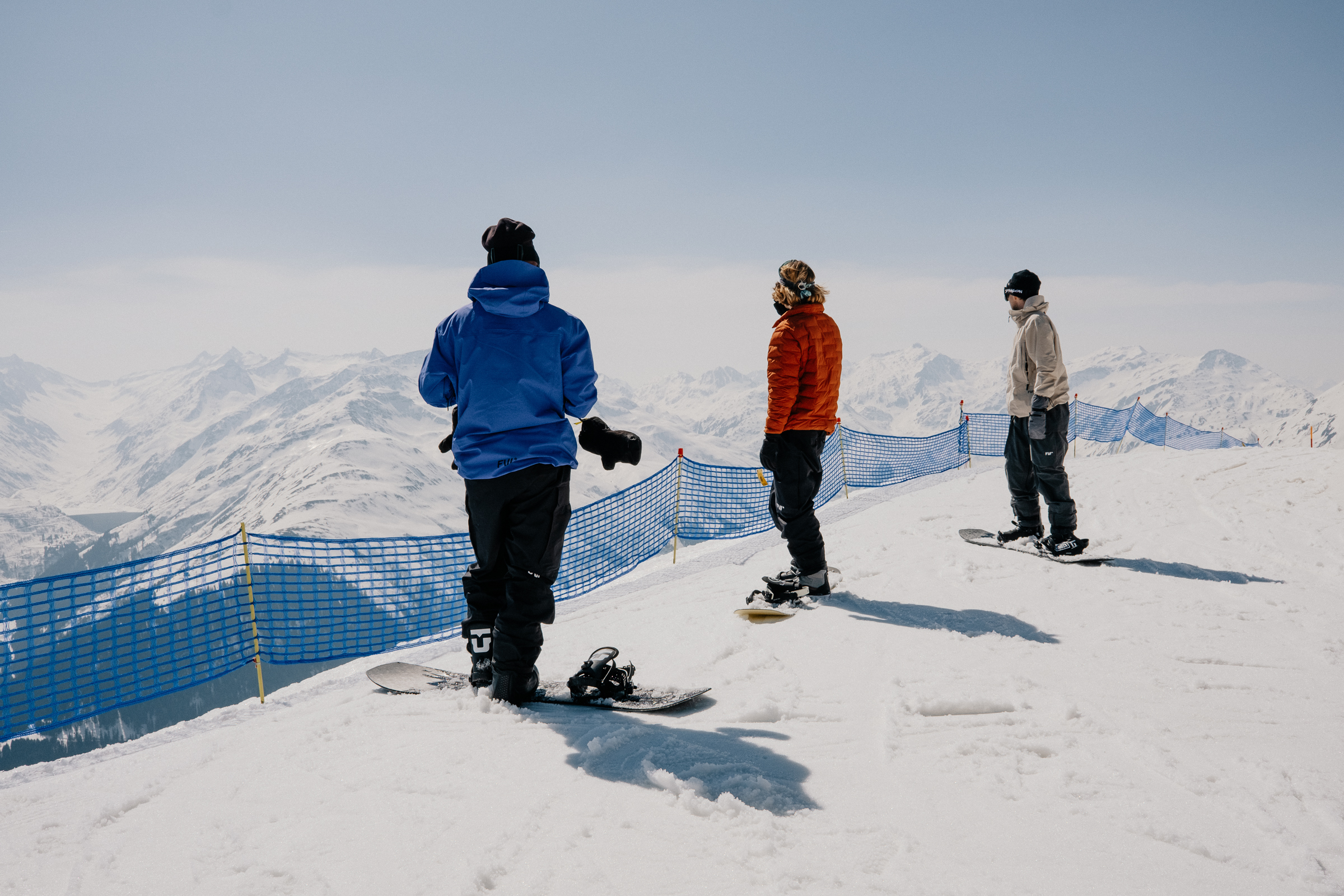 FWD Apparel 2023/2024 Men's Outerwear Preview
Retail Buyers Guide: FWD Apparel 2023/2024 Men's Outerwear Preview
Brand: FWD Apparel
Interviewee: Rena Umek, Marketing Manager EU / INTL
What is the overall theme behind your 2023/24 outerwear range? From which big trends do you take your inspiration?
Overall theme: _future_wild. FW Apparel designs high-performance apparel with a newschool philosophy. Surrounded by the giant mountains and crystal waters of the Alps, we share a commitment to create a sustainable future. We embrace board sports culture, the culture of trend-setting, artistic innovation, and individual expression. We embrace this culture as a unifier of people from different backgrounds and places. This is the future wild.
What new fits / silhouettes are coming out in 2023/24? What pant and jacket styles are most important in your range?
Manifest and Catalyst product families still leading the way, with new colourways and fabrics.Most important are (1) Manifest 3L Jacket & Pants, (2) Catalyst Fusion Jacket & Pants, and (3) Catalyst 2L Insulated Jacket & Pants. 
What new colours / prints are you introducing?
23.24 colour story (gender neutral): introducing an updated colours to complement & refresh our previous collections. From Green Tea & Emerald Green to Trash Pink, Wisteria, Sulfur and On Fire. Newness on the print side is the Root Overshirt, a heavyweight fleece with the look, feel and warmth of brushed wool, minus the weight. 2 colourways: black/stone and birch/forest green. (Unisex product)
Any *NEW* technical stories with regards to fabrics and materials?
We believe quality is sustainability. By focusing on durable materials which are fit for purpose we make products that last and keep out of landfills. We seek continuous improvement by incorporating innovative materials with sustainability at their core. Our products are designed to last, standing up to rigorous use in alpine environments. Conscious of the fact that the textile industry is dirty and polluting, we strive to make it as clean as possible by following our own set of rules. The recycled fabrics ratio on the collection is getting higher. We are stocked to have more and more products featuring almost recycled materials, from the main fabrics, insulation, linings, and zippers. For you to not only look good but also feel good.
What are your top marketing stories for 2023/24? This will help us to put some focus in the right place.
Brand campaign Outdoor journey: _future_wild ongoing series of films and lookbooks documenting journeys through the outdoors
Sustainability: Certified B Corporation, Repair program, 1% for the Planet
Product series highlights
Ambassador Program
Outerwear Best Sellers/Hero products
The Manifest 3L Jacket is the ultimate mountain shell. Using only our highest quality zips and fabric, the garment dependably repels snow, rain and wind—thanks to the Dermizax™ 20K/20K membrane—keeping you happy on the inside, no matter what's happening outside. The new construction makes it lighter and more breathable. The silhouette is freshly streamlined, with emphasis on comfort and freedom of movement. This 3L shell strikes the ideal balance: it's lightweight, yet robust and technical to thrive during high-alpine exploration.
The Catalyst Fusion Jacket brings newschool vision to the iconic 3-in-1 jacket solution. Enjoy the ultimate in versatility. On the mountain, choose the best outfit for the conditions. When it's time to hit the town, the inner jacket strikes the right chord. The garments take inspiration from workwear; Ripstop integration protects against abrasion and tear and generous pocket space allows you to stash all you need for the day. The garment's durable character is complemented by a lightweight 2.5L construction, a soft hand-feel and water repellent zippers (YKK). Featuring recycled yarn and insulation for you to not only look good but also feel good.
The classic Catalyst 2L Insulated Jacket gets a makeover for this season: its regular cut is streamlined to emphasize freedom of movement, so you'll stay fluid and comfortable through a full day of riding at the resort. Its awesome waterproofing and breathability is complemented by toasty warmth, thanks to Primaloft® insulation made from 80% post-consumer recycled content. Newschool expression meets premium technicality. (new colours: Emerald Green & Trash Pink)