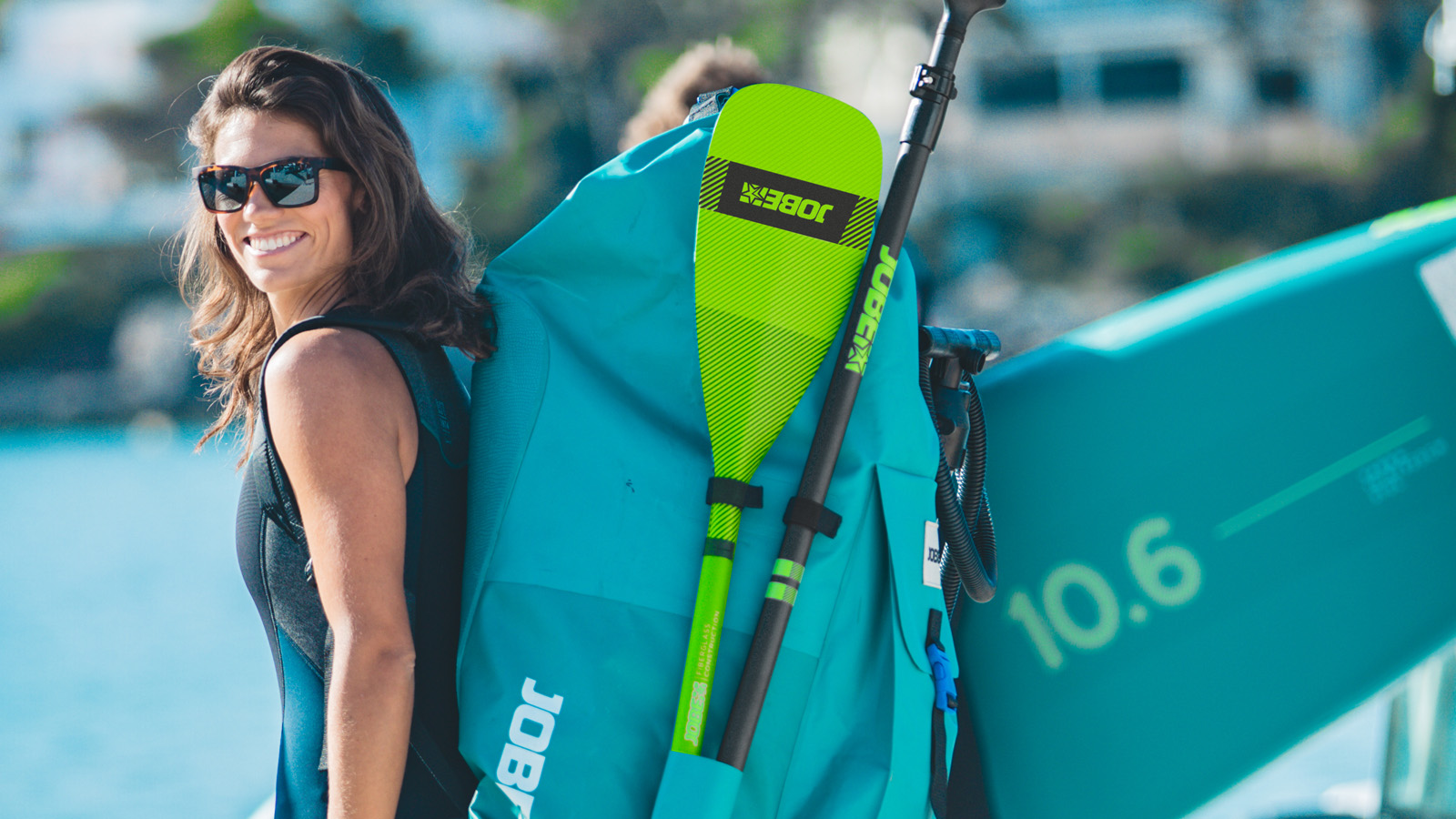 Jobe SS21 Wetsuits Preview
Retail Buyers Guide: Wetsuits SS21
Brand: Jobe Watersports
Interviewee: William Doornekamp, B2B Marketer
Surfboards hardgoods have largely benefited from the freedom craze after the lockdowns. How was it for the wetsuit market?
Where we saw an increase in hardgoods, wetsuits quickly followed for us. It has been an insane year and wetsuits have had a great sell-through in the shops. Our range of thinner wetsuits and shorties have gone through the roof which is a great sign!
Can you please give an overview of your different ranges (performance, constructions, prices for s/s 2021)?
On the top, we have our 3/2 wetsuits with Supreme Stretch and special Liner: The Portland (Men) and Victoria (Women). High-end suits with unmatched performance.
Then we move on to our top seller which is the 3/2 Perth (Men), 3/2 Sofia (Women) 3/2 Boston (Youth). These wetsuits come at a great price which makes them THE wetsuit to have in your store. These are available in multiple colors and in a Shorty Version and Fullsuit. When I'm out on the water, I sometimes cross paths with families who are just all kitted out with this suit due to its great pricing.
Last is our thinnest wetsuit range with the Atlanta (Men) and Savannah (Women) both a 2 mm, available as a shorty, and a full suit. This one does really good in the warmer regions and comes in a nice clean black look with some sweet detailing.
When it comes to the Spring/Summer Season, Jobe's basically got a wetsuit for every kind of condition.
Which are your key innovations for s/s 2021? (materials, constructions, styles…)
First of is our stretch, in our entry range we work with a regular stretch neoprene, this makes for an affordable wetsuit which is attractive for every consumer who is looking for a summer wetsuit without breaking the bank. In our higher-priced range, we work a full stretch or supreme stretch neoprene, which is the best-of-the-best! The insane stretch which makes for unparalleled performance.
We also improve on our paneling, which gives the consumer better freedom of movement and comfort. This makes 2021 our wetsuit range with our most ergonomic paneling so far!
S/S wetsuits rely more on colors & graphics than winter pieces: what are the styling options in your range?
This is something we also see, every year! We work with multiple colors (next to standard black/grey) which you can always find in a "Warm" (Red and Lime) and "Cold" (Blue) color pallet. Next to that we always work with one or 2 trend colors, this year being a Teal and Graphite color.
For 2021, we also completely re-designed our hot seller 3/2 wetsuit ranges. With a nice fade from a lighter to a darker color (so going from red on the shoulders, to darker red underneath) going from top to bottom. This new design just looks insane and the first reactions amongst our dealers have been great!
And everything has been made with our Mix 'n Match philosophy so there's a piece of hardgood and vest that will always match with your wetsuit.
Sustainability is key in the wetsuit category: which materials/process do you implement in s/s 2021?
We use limestone neoprene in our wetsuits. Not only is limestone know to be more eco-friendly than oil-based neoprene but it also more durable (which causes less wear & tear), stretch, and isolation capabilities. All in all, this doesn't just make for a more eco-friendly wetsuit, the durability makes a wetsuit last longer which also has a positive effect on the impact on the environment.
Please name and describe your 3 highlight pieces and items that retailers should definitely order.
Perth Fullsuit 3/2
A bang for your buck wetsuit! When you're looking for a 3/2 with a comfy fit and a great price this is the way to go. This has made Perth a fan-favorite!
Available in a neutral grey color but also in blue and red and with Front Zipper!
Sofia Longsleeve Shorty 3/2
A fit that has been really popular amongst women. This long sleeve is the summer necessity and has been scoring BIG in the shops, especially in the months ahead of summer.
Boston 3/2 Shorty
So why a Boston Shorty (and full suit)? It's easy!
As a retailer, you come across a parent who wants to share their passion for watersports but who don't want to spend a big buck on a wetsuit which might last half a season due to the growth of their kids. Our Boston is the answer to just that! A comfortable wetsuit with great stretch at the fraction of the price from other brands!