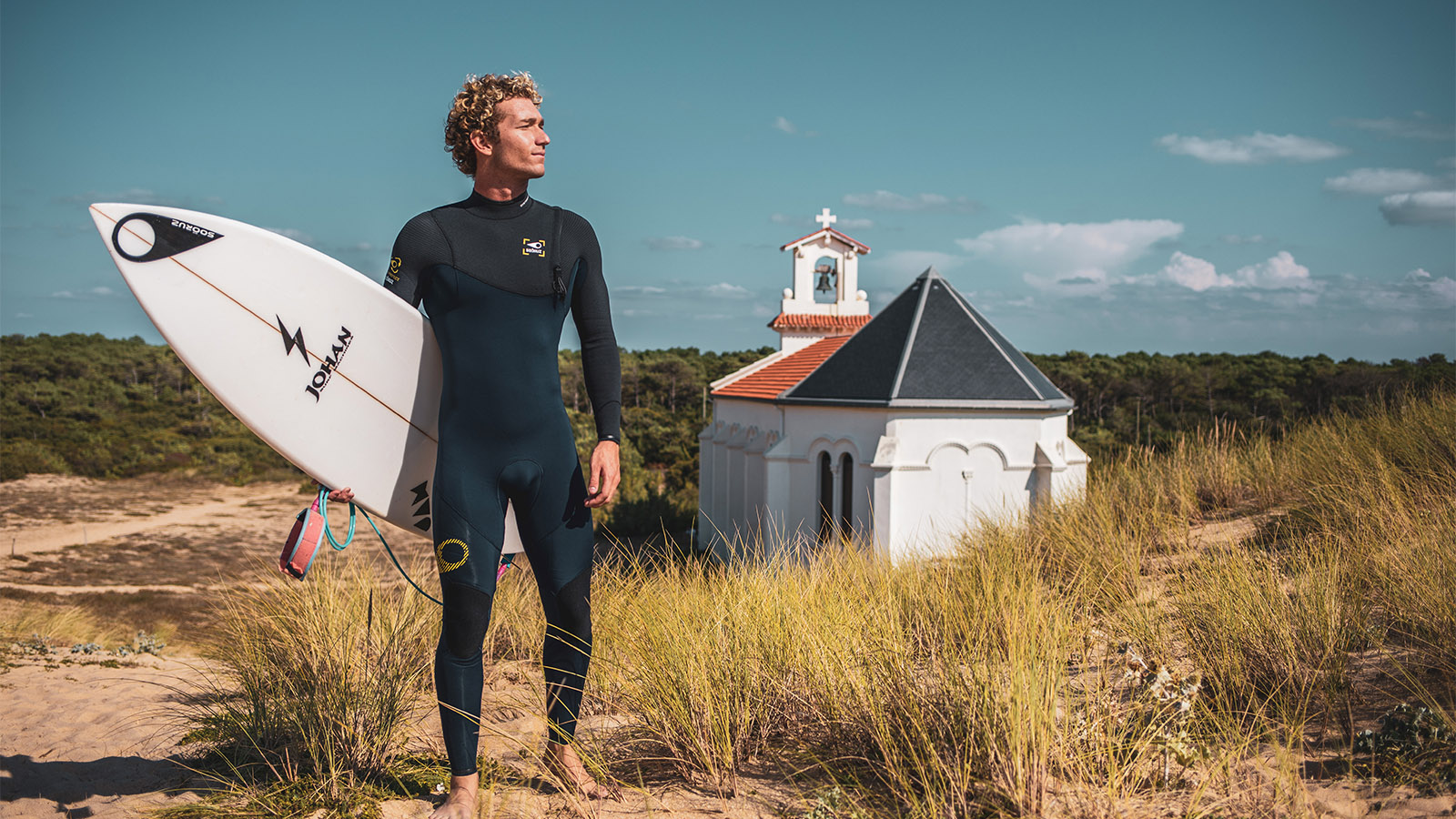 Sooruz SS21 Wetsuits Preview
Retail Buyers Guide: Wetsuits SS21
Brand: Soöruz
Interviewee: Yann Dalibot, CEO & Product Manager
Surfboards hardgoods have largely benefited from the freedom craze after the lockdowns. How was it for the wetsuit market?
The wetsuit sales figures proved to be exceptional for Soöruz since the lockdown has been lifted off in Europe. Our efforts during the last 3 years to improve the quality of our products in terms of performance and eco-design is paying off. We have had excellent feedback from both our pro clients and end consumers. The retailers have registered a good season, particularly with our eco-designed offering.
Can you please give an overview of your different ranges (performance, constructions, prices for s/s 2021)?
Any range at Soöruz benefits from the same level of demand. We must always market the best wetsuit possible on the market within its price range. In addition, you will get unique sustainable innovations and a design touch from Soöruz.
With summer 2021 in mind, we continue our work on the eco-design label we came up with, SOÖRUZ OCEAN PROTECT.
Our high-performance Oysterprene rubber made out of oyster shells will be available on the Guru, Fighter, and Divine ranges. It's to say starting at €200, up to €369. We feel very proud to be able to offer eco-designed wetsuits starting at €200.
Our GREEN LINE in Biöprene will be available for women in 4/3mm and 3/2mm versions, and for men, still in 4/3mm, 3/2mm, and spring suits models. This wetsuit is at the very edge of the eco-designing concept, without compromising on performance, still under €300.
We also introduce the Fighter Pro, Jorgann Couzinet' signature model. This is a wetsuit tailored for the pro contests, ultralight, supple, & again eco-designed with the implementation of Oysterprene foam as well as recycled nylon on the linings. Not to mention its aggressive looks.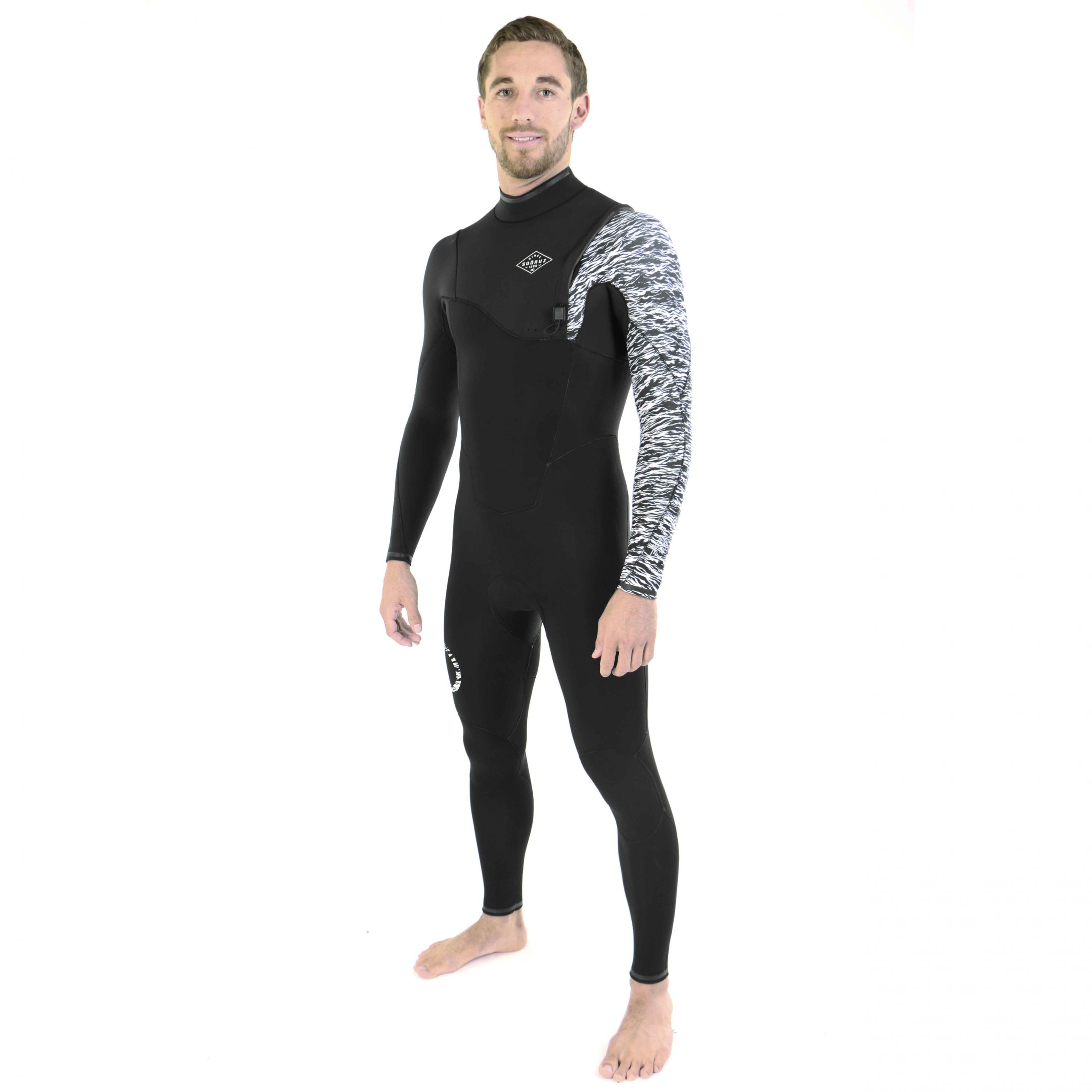 The FLY model has been updated as well, with a fresh look. It's an excellent model for entry-level and intermediate surfers. We do not compromise, even on our lower-end models.
S/S wetsuits rely more on colors & graphics than winter pieces: what are the styling options in your range?
The styling for 2021 is very sleek. We aim to highlight the construction quality, eco-design, and performance of our products.
Sustainability is key in the wetsuit category: which materials/process do you implement in s/s 2021?
SOÖRUZ created the OCEAN PROTECT Label. The purpose of our OCEAN PROTECT Label is to reduce the environmental footprint, integrate the performance into the product lifecycle, and promote the most eco-friendly products.
All this should be easy to understand for the final customer.
The OCEAN PROTECT Label is the result of several years of work on environmental issues to integrate into the development/conception of our products. It considers all the product lifecycle, from Raw Materials to the end of life (Recycling by Shredding the wetsuit), managing in the meantime the manufacturing process, the logistic, and of course the use of its product.
The different processes of eco-development realized allowed us to establish an evaluation chart on the environmental impact of our products. This chart is based on the best environmental practices possible compared to the environmental footprint of the product. This chart helps us to improve our products year after year to increase the "eco-performance". Since the beginning, the OCEAN PROTECT Label evolves to add some new eco and performing criteria at all levels of this chart.
This process obliges Soöruz to re-think its products at every collection and push the innovation further to reduce the environmental impact and increase the benefits of its products. Today, any products from Soöruz are not matching with the chart expectations. In this case, they do not have yet the OCEAN PROTECT Label. We give this label to some specific ranges such as the GURU range when we placed a lot of effort into the development to reduce the carbon footprint.
What are the benefits of oyster shells and how did you come up with the idea?
The Limestone Neoprene is composed of sediment resources that have an impact on our planet. Soöruz headquarter is located in La Rochelle a region full of the oyster. We were questioning ourselves for a long time on "How to positively improve the impact of our wetsuits?" It is simply by eating oysters that we reconsidered that its shell is an organic waste that has similar features as the limestone that could be used in the neoprene of our wetsuits.
We have set some experimentation with our manufacturers to replace a raw material that needs intensive energy to be extracted and treated with a material that has similar features coming from renewable wastes.
Soöruz is a forerunner actor in this kind of development. 10 years of experimentation and development to make our wetsuits fairer from an environmental point of view. This is one of the main axes of our R&D team that was engaged as strongly as the sourcing of new Recycled Nylon and Polyester, aqua-based glue, aqua based print, etc… and the recycling process of the damaged wetsuit to offer them a second life. In 2021 we will be able to recycle more than 20.000 wetsuits. No one has treated such a big volume of wetsuits so far.
This hard work on the wetsuit life cycle is a great indicator of our development, sustainability, and engagement.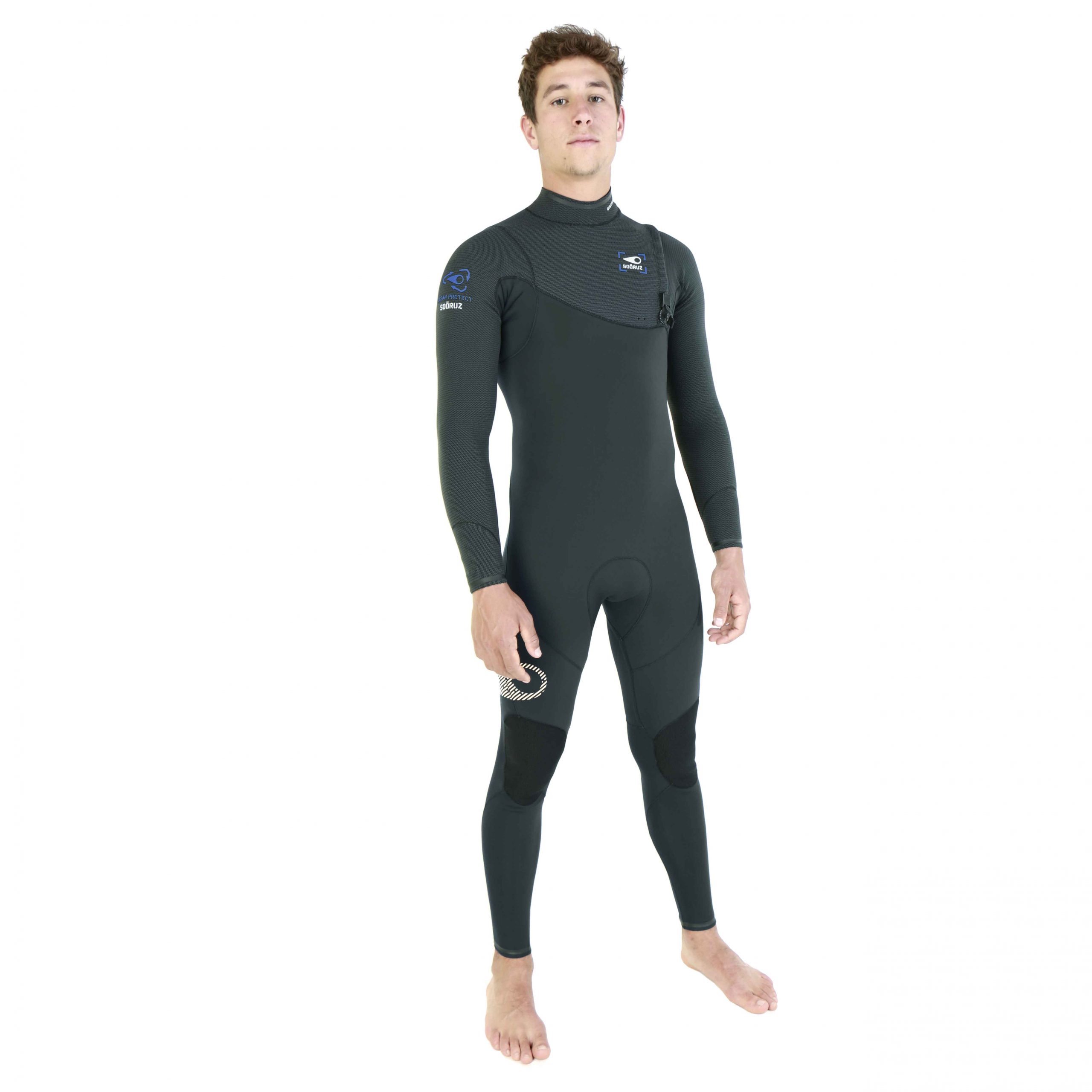 Could you please tell us more about BIÖPRENE and OYSTERPRENE rubbers?
It has been two years of R&D before we eventually released the first wetsuits. We collaborated with some experts and labs in this field of research. Then we reached our suppliers in Asia to make sure they were involved in the development. We provided them with some limestone powder made from oysters. We are proud to announce we came up with 2 results:
BIÖPRENE is a compound combining (oyster) limestone, hevea, and waste from non-comestible sugar canes and seeds, which is a USDA certified biobased product. The resulting foam is undoubtedly the most sustainable product on the market today, thanks to recycled nylon, water-based screenprinting, and plastic-free packaging. Our goal was to make a wetsuit that is affordable and has very little impact on the environment. This technology is used in our GREEN LINE range, where the 5/4/3 mm model sits under the €300 mark. This category is the core of the market. Our wetsuits are available in surf shops now.
OYSTERPRENE has been developed simultaneously with the idea in mind we could make the stretchiest wetsuits on the market more sustainable. We implemented the limestone made from oyster shells in the compound of our G6 Limestone rubber, which was already our top performance material. This foam is a blend of Limestone, recycled tyres… 50% of our ranges get the Label in 2020. Our premium GURU range models will be proposed in OYSTERPRENE and recycled nylon, starting from August. The range is currently undergoing biobased certification. We aim to trickle down this technology to our FIGHTER and DIVINE ranges, in order to make 100% of our wetsuits eco-designed by 2021. We made this technology available to all the major brands on the market.