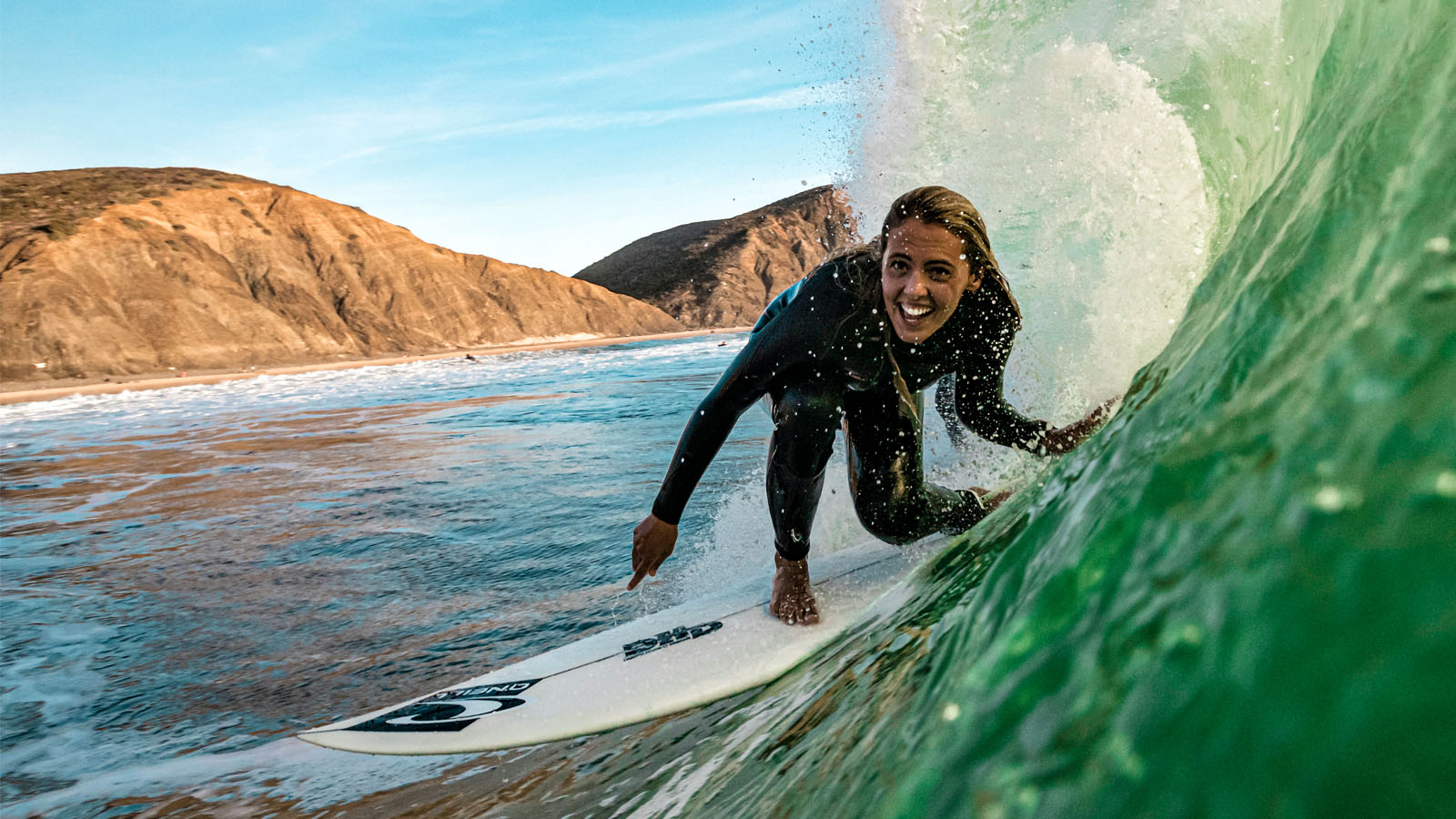 O'Neill SS21 Wetsuits Preview
Retail Buyers Guide: Wetsuits SS21
Brand: O'Neill Wetsuits
Interviewee: Jan Michaelis, European Marketing Manager
Surfboards hardgoods have largely benefited from the freedom craze after the lockdowns. How was it for the wetsuit market?
The wetsuits business is booming for us. Our warehouses are empty and we can hardly keep up with the demand, which is not only coming from existing watersports-enthusiasts but also many newcomers.
Can you please give an overview of your different ranges (performance, constructions, prices for s/s 2021)?
Recently we have simplified our line up into wetsuits that have a choice of closures and multiple thickness options in one style because a European summertime can mean wearing a 5/4 or 2/1 depending upon where you are.  UltraFlex neoprene and flatlock construction are used in our entry-level suits and our exclusive TechnoButter 3, TB3X neoprenes, and Fluid Seam Weld construction in our mid/high-end suits and these technologies map out our price points.
Which are your key innovations for s/s 2021? (materials, constructions, styles…)
We have developed a premium recycled nylon version of our TB3 neoprene. We are confident that this innovation can replace our regular nylon jersey without sacrificing performance or comfort. Our recently launched Blueprint Wetsuit Series uses the most eco-friendly materials currently available and features our new Nova Skin Air Graphene Firewall, which provides ultimate retention of body heat. We have expanded our Blueprint Series into neoprene tops and rashies as a firm commitment to offering the closest thing to truly environmentally responsible products.
S/S wetsuits rely more on colors & graphics than winter pieces: what are the styling options in your range?
Colors, prints, and graphics we work with our global team on so we're able to offer styles that merchandise well across product categories and not just wetsuits. For instance, for 2021 we have many fresh prints for women and girls, the first of which is called Baylen: a dynamic twist on a traditional floral design and will feature in wetsuits, rashies, wake vests, swimwear, sunnies, and so on
For the guys, we have a popular print called Acid Wash that runs through our neoprene styles giving it a subtle denim look.
Sustainability is key in the wetsuit category: which materials/process do you implement in s/s 2021?
O'Neill has been using Limestone neoprene since 1998 and recycled car tyres (carbon back) are used in the basic manufacture of all our neoprene.
We use dope dyed jersey in the colors where it's offered to massively reduce water usage and pollution around the factories.
All our top-end suits use Aqua Alpha solvent-free glue in the jersey lamination process that is softer, more flexible, and much less toxic than regular glue.
Our recently launched Blueprint Series features a high tech construction using the most eco-friendly materials currently available. It features a recycled TB3 jersey and every Blueprint suit saves 100 plastic bottles from potentially polluting the world's living oceans. In addition, we use recycled oyster shells in place of calcium carbonate powder in the Blueprint production process
We redistribute returned wetsuits to Surfers Not Street Children and other charities.
Working alongside companies to turn end of life wetsuits into carpet underlay
Please name and describe your 3 highlight pieces and items that retailers should definitely order.
The 'Hyperfreak' is our SIMA Award-winning, ultimate performance taped GBS series made with O'Neill's exclusive TB3 & TB3X neoprene available in 2mm to 5mm shortie, full or hooded suits, and F.U.Z.E. (chest zip) or Zipperless closure systems. Available in Men's, Women's, and Youth sizes.
The 'Psycho ONE' is a blend of warmth and performance with GBS and external Fluid Seam Weld construction. Available in 3mm to 5mm TB3, Firewall lined neoprene with patented Z.E.N. Zip (back zip) or F.U.Z.E. chest zip closures.
O'Neill's New 'Blueprint Chest Zip' continues our legacy of innovation with premium quality features and high tech construction using the most eco-friendly materials currently available. The Blueprint features fully taped GBS seams, TB3X and Nova Skin Air Graphene Firewall,