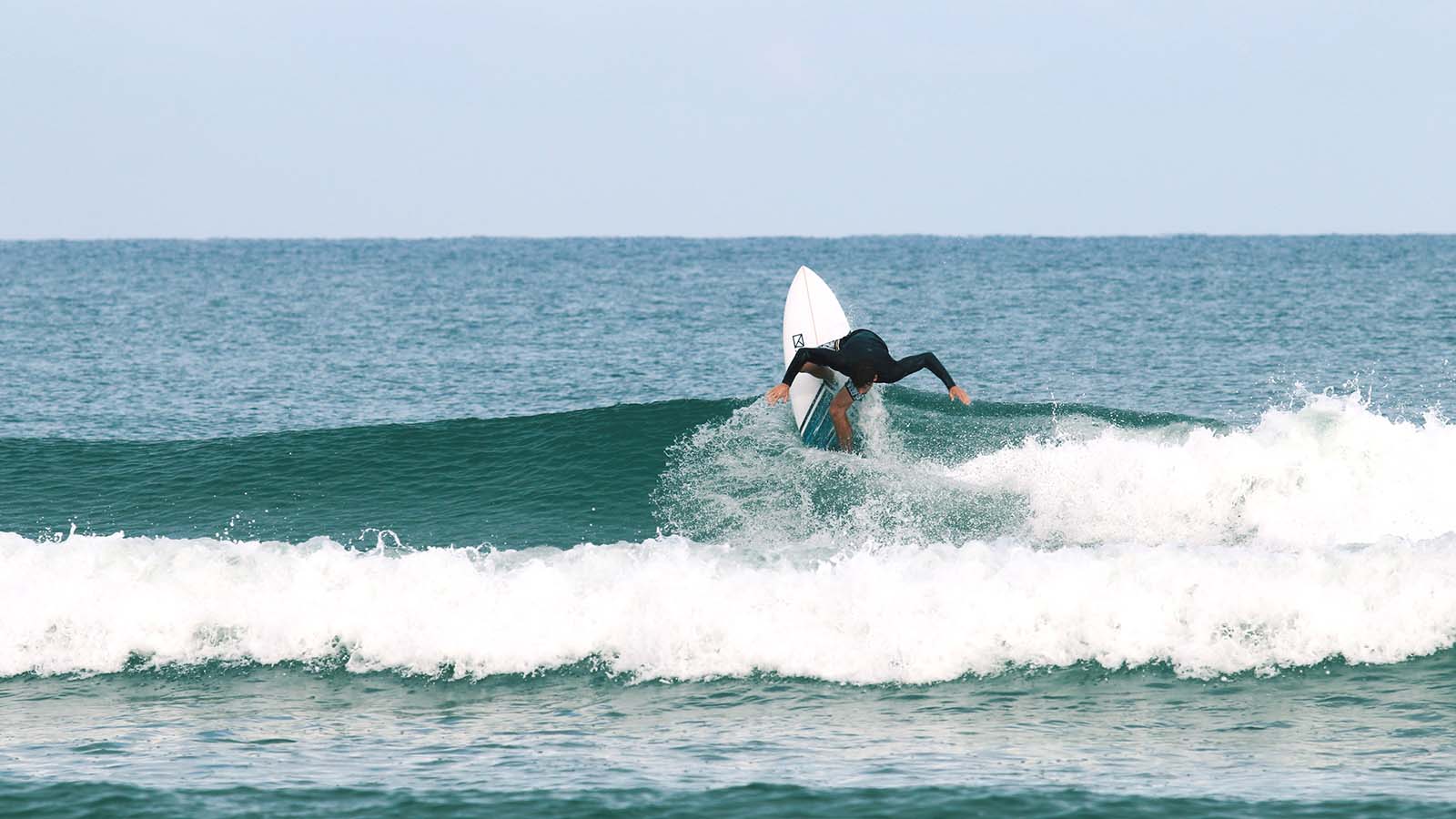 Kanoa 2022 Surfboards Preview
Retail Buyers Guide: Surfboards 2022 Retail Buyer's Guide
Brand: Kanoa
Interviewee: Thilo von Osterhausen, Founder / Head of R&D
According to the Surfboards Market Share and Size 2022 survey, the market "is poised to grow by USD 2.72 bn during 2021-2025 progressing at a CAGR of 7%". Do you sit in that growth range? Beyond? Below?
As an upcoming brand we are benefiting from the quickly growing river segment based on the constant introduction of new standing waves. Including our innovation and sustainability initiatives, our growth rate will definitely be beyond this prediction.
Which category(ies) is(are) performing most within your range: entry-level, high-perf, midlengths & retro crafts, funboards?
Half of our sales are riverboards, no matter if hardboard, foamy or dedicated rental foamy poolboards. However, with the evolution of KANOA Surfboards from rivers toward the ocean, we notice a constant increase in ocean board sales mainly focussed on entry level funboards, intermediate boards and grovelers. Softboards and Hardboards demand is about 50/50. The amount of advanced and performance boards is currently also growing in line with our brand recognition and market position.
Modern&retro fishes + midlengths sort of stole the game in 2021. Do you think the fad is likely to fade, and do you foresee a newcomer in 2022 as far as surfboard design is concerned? (hint: 80's design updates)
I think it's more of a trend than a fad. It's not only about the retro movement but about the volume that comes with those shapes. We expect the retro and mid length trend to continue in the GAS market. That's why we are going to introduce a couple more shapes in this category. And given the advantages of mid length, retro fishes or longboards for the average surfer we would expect these concepts to celebrate their revival for a while now.
Do you do longboards? If yes, can you help up see where this segment is going: on the one hand, we have high-end glassed retro-like logs which appeal to the cool kids, and on the other hand, a strong market made of EPS-sandwiched more focused on intermediate surfers, aka big daddys. Right or wrong?
We will be introducing our first longboard in 2022, the Log'A Rhythm. Classic PU with simplistic resin tint. I guess that will fall into the cool kid category. So we think your observation is correct and can tell you more in a couple of months.
Construction wise, do you have anything new to bring on the table for 2022 (materials, process, finishes)?
Yes – as the introduction of our sustainable honey-roots-tech (HRT) collection had been further postponed due to the ongoing pandemic, we have focused some of our development efforts on the creation of a new eco-friendly accessory line. For 2022, we will offer finsets out of recycled carbon, a new leash model that consist of 85% recycled materials, as well as a completely new traction pad collection made from biodegradable EVA. Obviously, everything is packed plastic free and POS ready.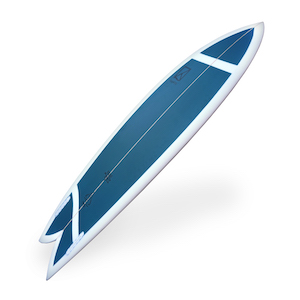 Even for brick&mortar shops, an online presence is compulsory nowadays. Do you have any tips for retailers so they can buy&build a consistent offer? (range sorting, preorders, dropshipping, etc.)
Bridging the gap between a pure direct seller and brick&mortar, we are currently building a network of selected retailers. We want to establish reliable and fair collaborations with partners in European key markets with our board ranges and categories starting 2022. Dedicated preorders are of the essence but we are also blocking some B2B stock to test a drop shipping. We encourage interested shops to reach out to us.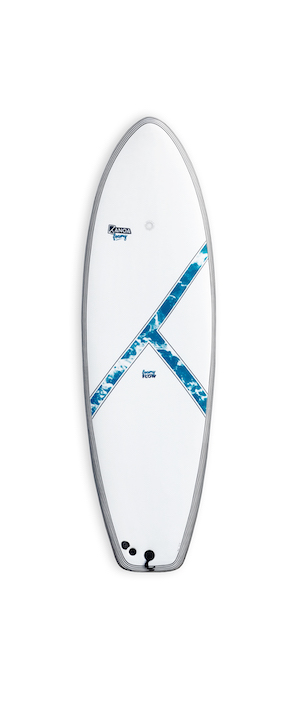 Best Sellers
TWICE FISH – Retro Twin Fin
Twin Fin is twice the fun – KANOA's answer to the retro trend, a classic twin fish outline that incorporates all the modern shaping know-how. Designed by none-other than legendary Spider Murphy himself. The Twice Fish is insanely fast, super agile and floats through the weakest of sections. A must-have in every quiver.
EGGPLANT – Hybrid Groveller
The ultimate summer groveller with a balanced outline catches weaker waves easily and gives stability during take offs. However, with its fine-tuned railwork and squash tail similar to a shortboard, this egg performs astonishingly up to overhead waves. The radius towards the tail ensures quick turn initiation while the pronounced speed edge creates hold in more powerful waves.
Foamy FLOW – Beginner Riverboard
Our #perfoamy is one of the most sold riverboards in the GAS market. The Foamy Flow is targeted at beginners but excites all levels of surfers. Shape and construction profit from our R&D collaborations and the input collected from almost every European river wave. Fine-tuned year after year, this performing softtop guarantees fun without worrying about injuries or breakage.